Vietnamese in Taiwan join hands with the authorities to fight against COVID-19
The Vietnamese community in Taiwan has strengthened COVID-19 prevention measures following the direction of the government and always look towards the homeland.    
In Taiwan, the government responded quite quickly to the COVID-19 pandemic. Since early January, Taiwan has been testing passengers and isolating all those with symptoms, while also popularizing virus tests. Currently, although the positive number in Taiwan reaches over 200 people, most of the cases are from overseas.
Pham Kim Ha, general manager of the Taoyuan City Immigration Supporters Association, said: The Taiwanese government has taken quite drastic steps to prevent the epidemic as well stockpiling of food and masks: "Taiwanese authorities prevent and control COVID-19 diseases very strictly. We were a bit bewildered, but because the government did so well making us feel secure. The government has prepared and take measures for epidemic spreading preventation. For example, currently, the government also provides TW $ 1,000 per day and regards to peo isolated in the 14-day concentration camps,."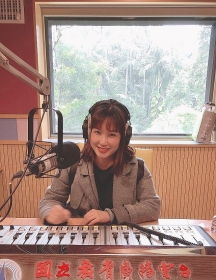 Pham Kim Ha in an interview with Taiwan National Radio and Television (Photo source: VOV)
Ms. Kim Ha said, the support of TW $ 1,000/day is applied to anyone who is subject to isolation. The disease affects every aspect of life, especially to Vietnamese living in Taiwan, whose jobs are very popular, only ranking second only of number to Japan when the disease impacts strongly on employment.
"Currently the strongest impact is on employment. Now almost countries are locked down and Taiwan has not granted visas to foreign residents any more. Employees with residence card can return but they must be isolated for 14 days. This affected the new employment wave. Labor export to Taiwan was suspended, so some factories did not have new workers. Some factory owners postponed taking new workers due to their fear of the epidemic", Ms. Ha added.
With experience in providing translation and legal assistance to migrants and workers for many years, she shared: "Some expired workers considered illegal workers worrys us. If you found infectious with COVID-19, do not be afraid. You must voluntarily notify the Taiwanese authorities for prompt and full of treatment, do not hide due to your illegality, otherwise, it causes more infectious spreading."
Thi Van, a representative of a Taiwanese travel agency in Vietnam, said that because the epidemic affected the tourism industry, she now continues to open a restaurant near the university. She said that despite the economic difficulties, people are very cooperative with the authorities in the prevention from epidemic.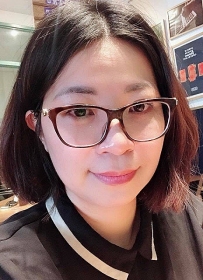 Ms. Thi Van, a representative of a Taiwanese travel agency in Vietnam (Photo source: VOV)
Thi Van said that the Taiwanese law is very strict, all cases of intentionally hiding or spreading the disease and affecting the community are handled. She said the Taiwanese media widely reported that those who flee in isolation will be severely punished, with the highest level of 100 million TWD (about 760 million Vietnam dong).
Ms. Nguyen Thi Lien Huong, lecturer of Taiwan University, said: "My family and I returned to Taiwan one day before the ban on flying from Taiwan to Vietnam. Only 10 people in Taiwan were infected back then. But so far in Taiwan the number has increased, and among them 80% are infections from abroad. And the number increases every day. But the Vietnamese community here as well as the Taiwan native residents still go to school or work normally. This situation is also relatively similar to Vietnam. I think the epidemic in both Taiwan and Vietnam will be relatively well controlled. People have had great confidence in the government until now.
After Tet, Taiwan let children and university students postpone their classes for 2 weeks. The shopping centers here still look very crowded. Public transportation is full of passengers. Both children and adults have to be tested their body's temperature several times for any entries into schools or offices, and declare clearly their time of movement in last 2 weeks. Until now, the management is still very strict. "
Students sit behind partition tables to prevent Covid-19 infection (Photo source: CNA)
In the midst of common concern, the Vietnamese community still head towards their homeland. Ms. Huong said: "The Vietnamese community here is generally nervous, just like those in the country, but all activities stays normal. And I feel that this time overseas Vietnamese as well as domestic residents have great confidence in the Vietnamese government. Just as the Taiwan government has done quite well to control the disease. I also believe in my homeland and felt very proud of well-done jobs Vietnam did against the epidemic this time. When I attend class, or meet friends, Taiwanese people also praised the Vietnamese government for the good result having done."
VNT