Vietnamese People in the US Worry about Crime
Many businesses of Vietnamese people in Little Saigon in Seattle are at risk of closing due to crime.
Dirty sidewalks, overflowing garbage bins, and drug trafficking in broad daylight frequently occur in Little Saigon, a multiracial community in Chinatown in Seattle, Washington State, USA.
Minh Duc Pham Nguyen, executive director at Help Link, a social agency that supports the Vietnamese community, said that her office has been broken into many times. The thieves took away computers and devices. She is so discouraged that she does not want to call the police anymore, because the officer has never come to check, and the police telephone operator only asked her to fill out an online report.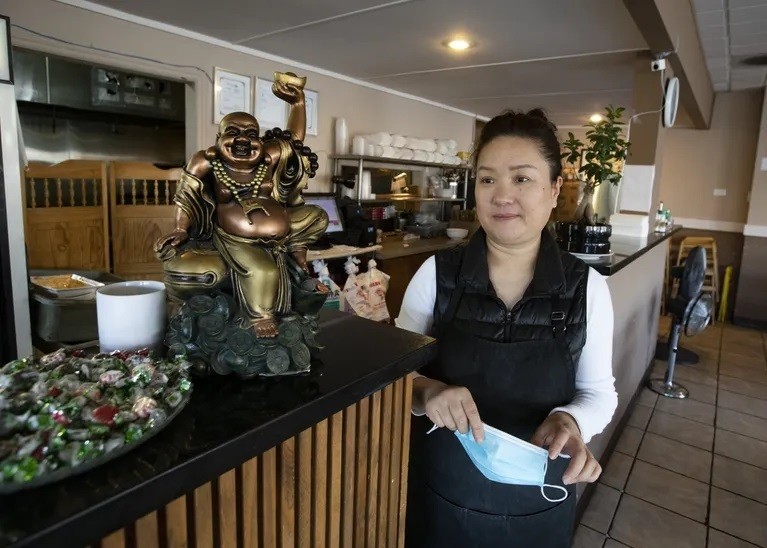 Yong Hong Wang, co-founder of Seven Stars Pepper Szechwan Restaurant in Little Saigon in the Chinatown of Seattle, on November 17. Photo: Seattle Times
Last year, Nguyen wrote to Seattle Mayor Jenny Durkan and King County authorities to ask for help. In a letter signed by nine restaurant owners, businesses and local nonprofits, she asked the city to send more police patrols and staff to clean up trash, especially needles on the sidewalks. However, she did not receive any responses.
"The businesses in the area have given up on the leaders of the city. We can't even use the sidewalks. It's not so far from City Hall, but no one has paid attention," Nguyen said. Help Link headquarter is located less than a mile from the Mayor's office and city council.
The number of attacks in Chinatown increased from 112 in 2019 to 131 in the first 11 months of this year. The number of thefts increased from 143 to 173 in the same period. Two people were shot at noon after an argument over a bottle of liquor in October.
Hue Ky Mi Gia and Seven Stars Pepper Szechwan, two popular restaurants in the Ding How building in Little Saigon, may soon have to close due to security concerns.
"I can't see things turning around in a building that's essentially a slum", said Michael Creel, owner of Seven Stars.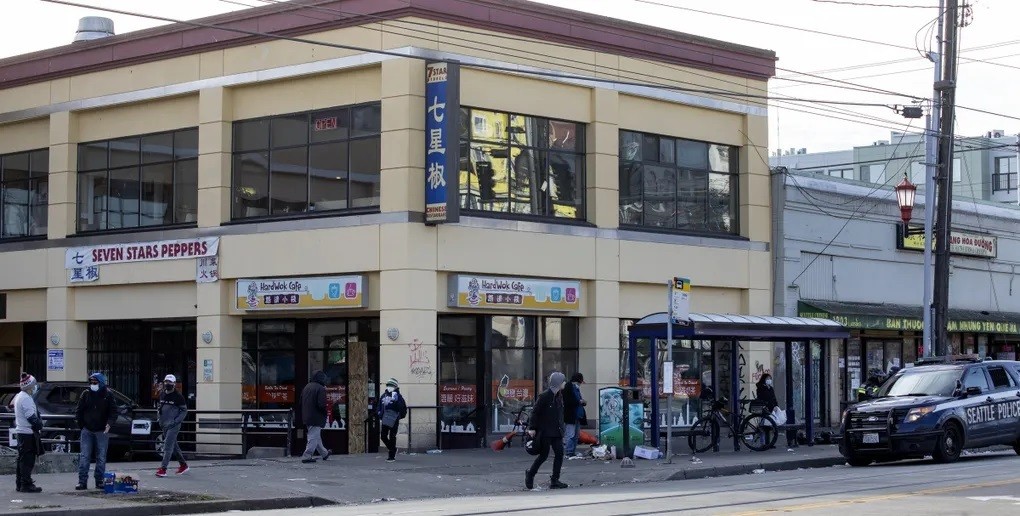 Ding How Center in Seattle. Photo: Seattle Times
The delivery driver refused to leave the van to walk to Creel's restaurant to pick up the food, so the staff had to bring it to them. Visitors to Ding How at night often see addicts using drugs on the stairs behind the mall.
Dave Hoag, a police officer in the area, described Little Saigon as "an open-air drug use" area and a hub for people who trade in stolen goods such as alcohol, electronic devices and clothes.
Hoag said the police faced many difficulties in handling suspects of drug use, petty theft and shoplifting.
Hue Ky Mi Gia, which sells the famous fried chicken wings with garlic butter which is voted as one of the best dishes in Seattle, is gradually emptying. Huy Tat, the restaurant's owner, said the shop has been vandalized four times this year. Like Creel, he also intends to close the business by the end of the year if the situation does not improve.
Friends of Little Saigon, a group of community and business leaders that advocates for this neighborhood, confirms that this particular corner of Little Saigon has become "a huge crime spot," but the illegal activities and the loitering are prevalent throughout this enclave of Asian restaurants and stores, said Quynh Pham, executive director of the non-profit. "We are losing our neighborhood", reported by Seattle Times.
Bruce Harrell has just been elected as the new Mayor of Seattle, but his spokesman did not respond to a comment on what they will do to address the problems in Little Saigon.
Source: VNExpress/ Seattle Times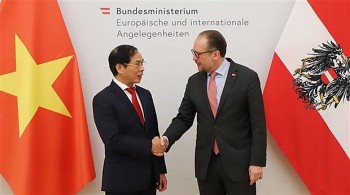 Overseas Vietnamese
Fifty years have passed since the establishment of the relationship, the two countries have enjoyed great strides in bilateral cooperation.