Vietnamese People Provides Aid to Morocco Earthquake Survivors
Vietnamese people in Morocco join hands to support victims of a major earthquake in Ighil on September 8.
The Vietnamese Embassy in Morocco, the Vietnamese Association in Morocco, along with the support of many Vietnamese friends, sent the first shipments of essential goods, making a small contribution to the efforts of the Government and people of Morocco and the international community to overcome the consequences of the earthquake in Morocco.
These are carefully prepared shipments according to the requirements of people in some remote villages, including tents, blankets, mattresses, bed sheets, living utensils, baby items, medicine and were brought to the door by members of the Vietnamese Association.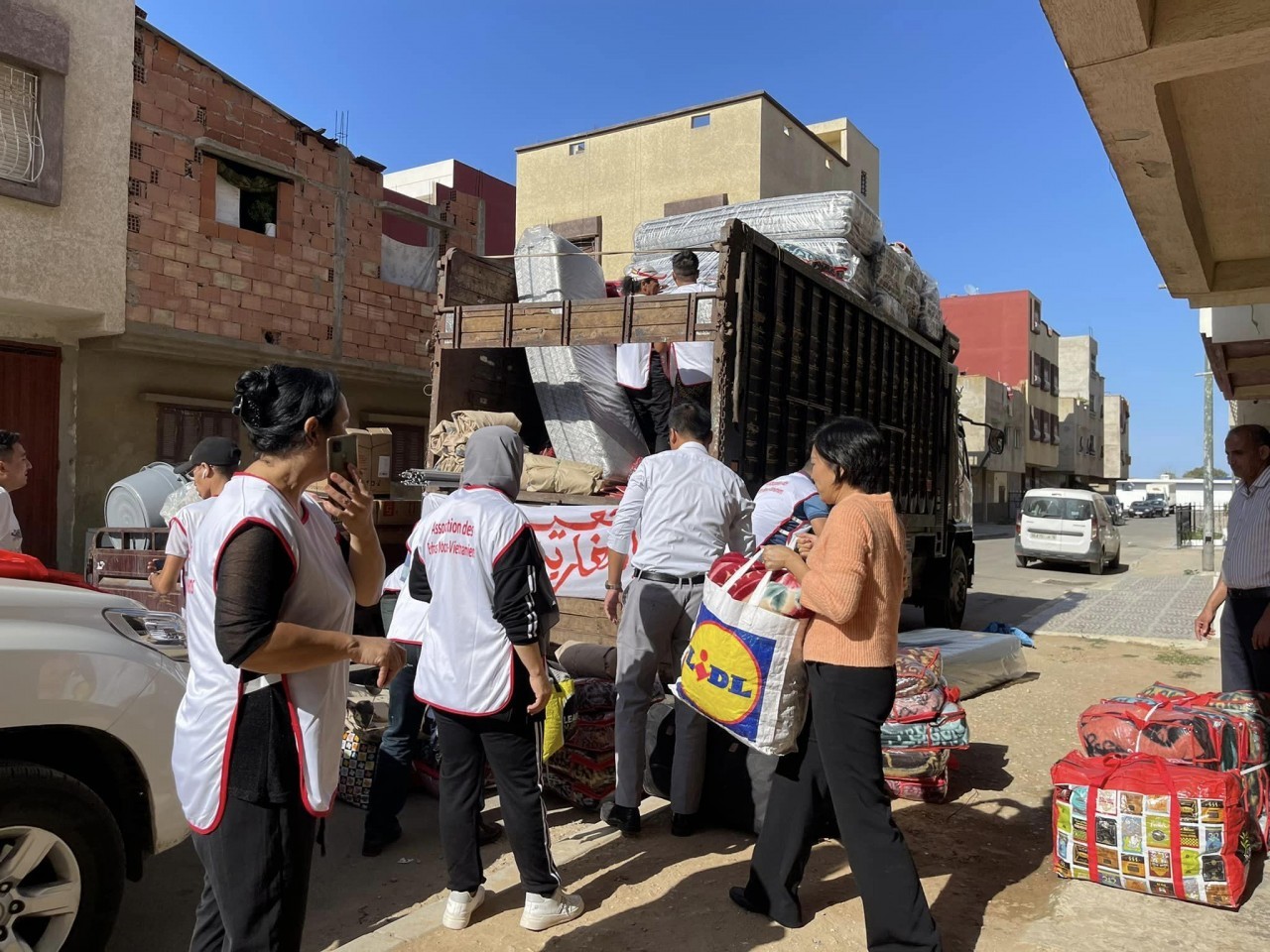 Shipments are carefully prepared according to the requirements of people in some remote villages.
Caid, head of the commune, and representative of the local government, was touched by the affection of the Vietnamese people who donated money and participated in porting. Moroccan friends chanted "Vietnam-Morocco are brothers" at the site.
President Vo Van Thuong on September 9 sent his message of sympathies to King Mohamed VI of Morocco over the great loss in human lives caused by the major earthquake in Ighil.
On the same day, Prime Minister Pham Minh Chinh also extended sympathies to his Moroccan counterpart Aziz Akhannouch. National Assembly Chairman Vuong Dinh Hue offered condolences to the President of the House of Councillors Naam Miyara and Speaker of the House of Representatives Rachid Talbi Alami.
Foreign Minister Bui Thanh Son also sent a message of condolences to the Moroccan Minister of Foreign Affairs, African Cooperation, and Moroccan Expatriate Nasser.
The September 8 earthquake in Morocco killed about 3,000 people and injured about 5,000 people, damaging or completely collapsing about 50,000 houses, according to international media.
Currently, rescue work in Morocco is still actively underway with the participation of thousands of soldiers, police, civil defense forces, medical staff, volunteers and rescue experts.
Along with efforts to search and collect bodies still buried in the rubble, rescue and recovery work mainly focuses on restoring roads leading to many affected villages deep in canyons and on high hillsides not accessible by road.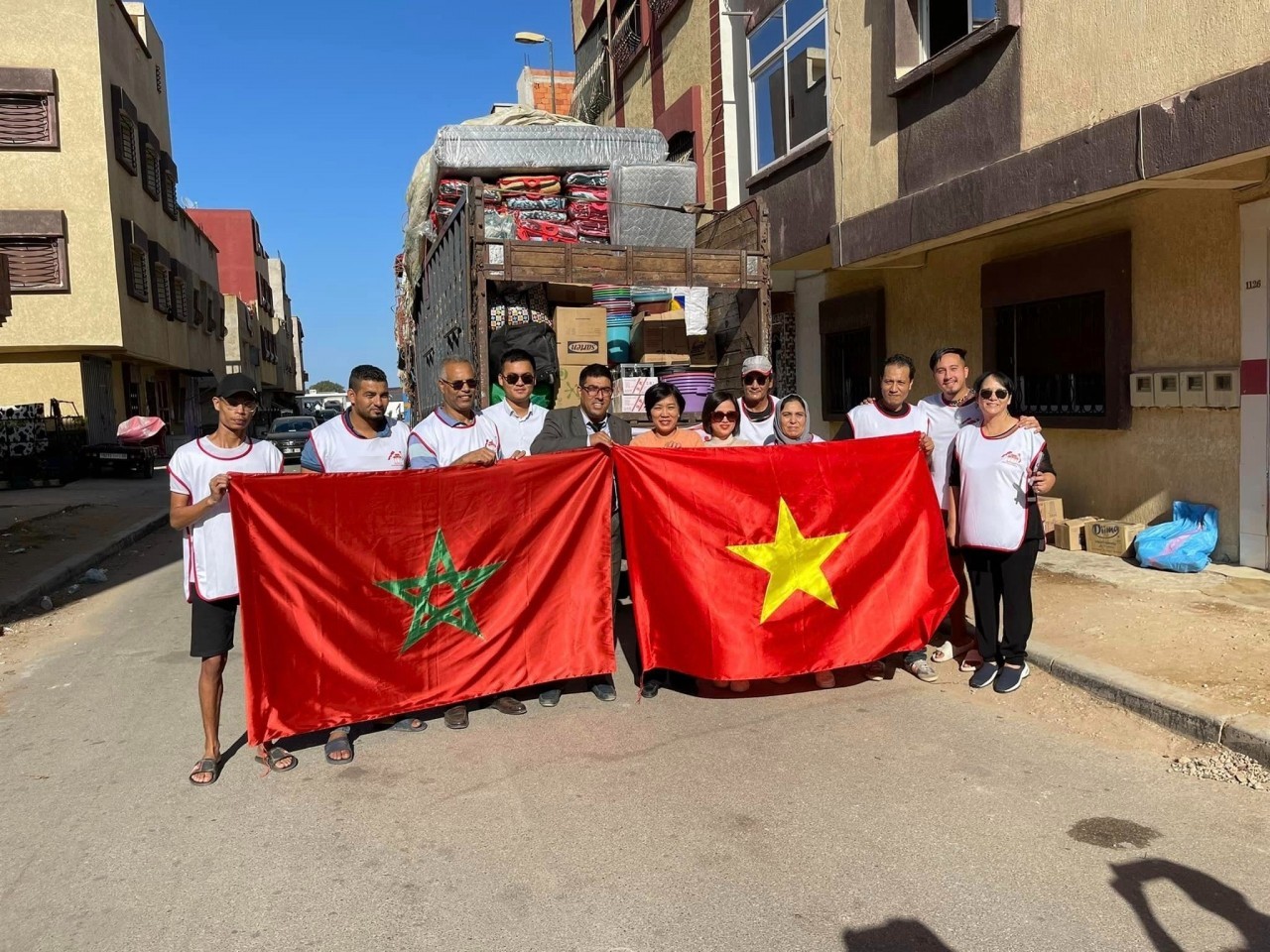 Moroccan friends chanted "Vietnam-Morocco are brothers."
Last week, the Moroccan government announced the first phase of a post-earthquake reconstruction program with the construction of 50,000 new residences and financial support of USD 8,000-14,000 for each family whose home was destroyed or damaged due to the earthquake.
Some experts estimate that post-earthquake reconstruction in Morocco will cost billions of dollars and could last for many years.