Vietnamese Photographers Captures the Magic of the Mekong via Photography
When the Tet holiday comes close, the farmers in the Mekong River Delta are busy taking care of the beautiful and colorful flower gardens to sell at markets all over Vietnam. The bustling atmosphere and brilliant scenery here attract visitors to check in on the days leading up to the holiday.
37 – year – old Nguyen Thanh Tuan, who was born in Tra Vinh, was a freelance photographer. Every year, he trips to some of the most famous flower villages such as Sa Dec – Dong Thap town, Cho Lach – Ben Tre, and Long Duc – Tra Vinh villages.
The photographer said that he often has plans to travel during the Tet holiday, and one of his favorite destinations is the beautiful flower village. Each time he passed one, he would stop to ask the owners for permission to take gorgeous photoshoots with his camera lenses. Traditional flower villages always amaze him with the ingenuity, meticulousness, and hard work of the farmers.
On the occasion of the New Year holiday, Tuan returned to his hometown, and on the way back cited Long Duc flower village (Tra Vinh) and Cho Lach paper flower village (Ben Tre). He shared, "This year, the farmers plant a lot of marigold flowers, but this flower has a very specific fragrance, and we can only see them during the springtime and the Tet holiday. When I drive through the flower fields, I feel this New Year's occasion coming closer. The weather is cool and a little bit chilly, but it makes me feel very comfortable".
"The farmers here are very friendly and enthusiastic, and they do not collect tickets or charge anything. You only need to ask for permission, do not trample or affect the flowers," the young photographer said.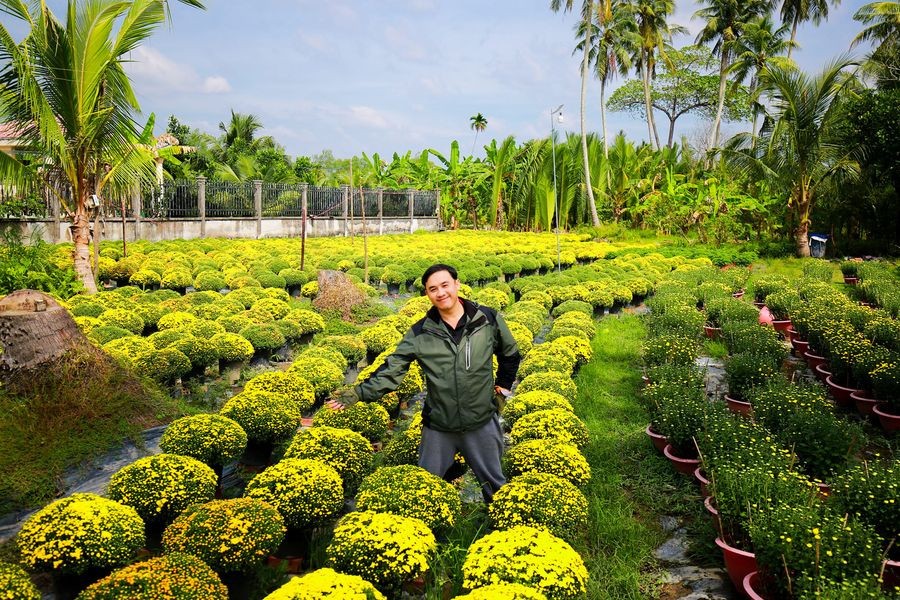 Thanh Tuan, is a Vietnamese photographer who loves traveling and discovering new lands. Photo: Nguyen Thanh Tuan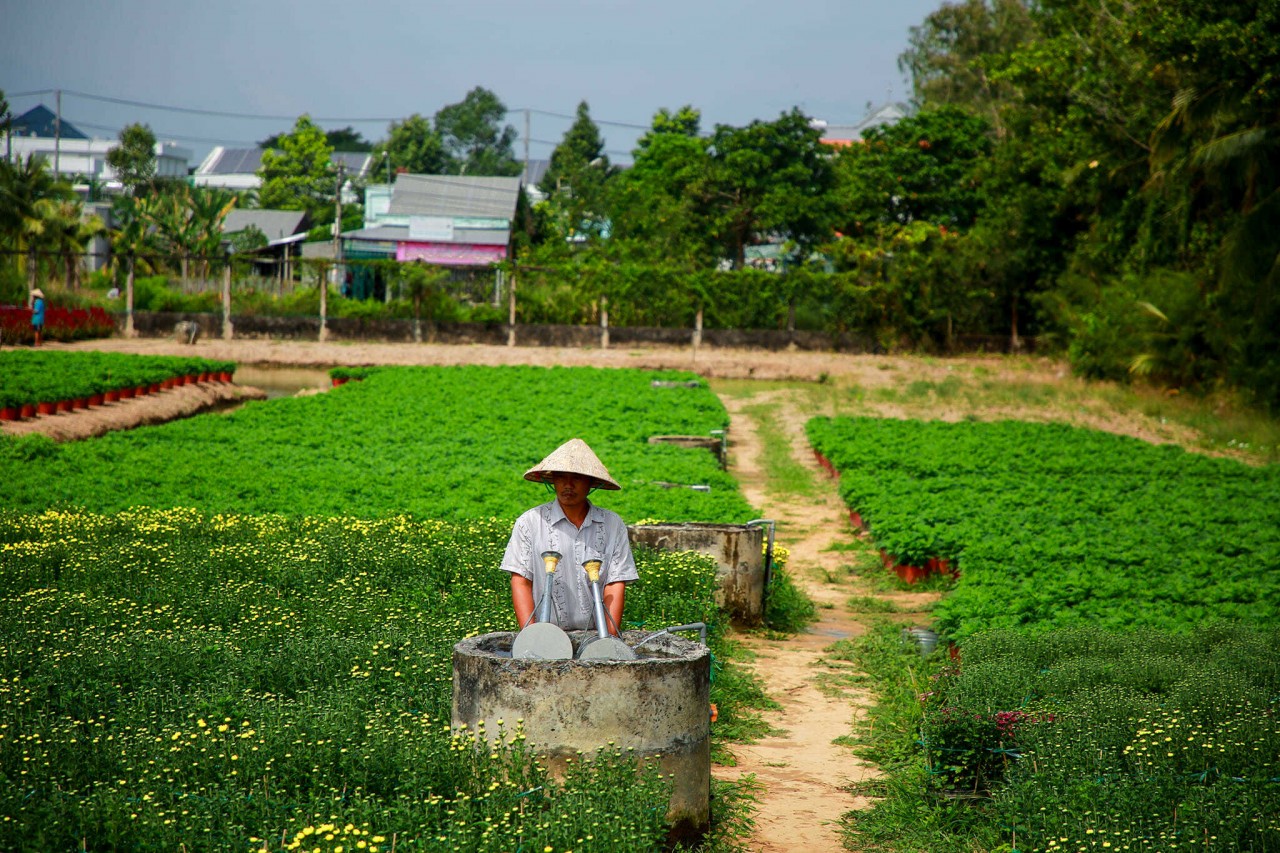 These days, farmers are busy taking care of flowers to export to the market. Photo: Nguyen Thanh Tuan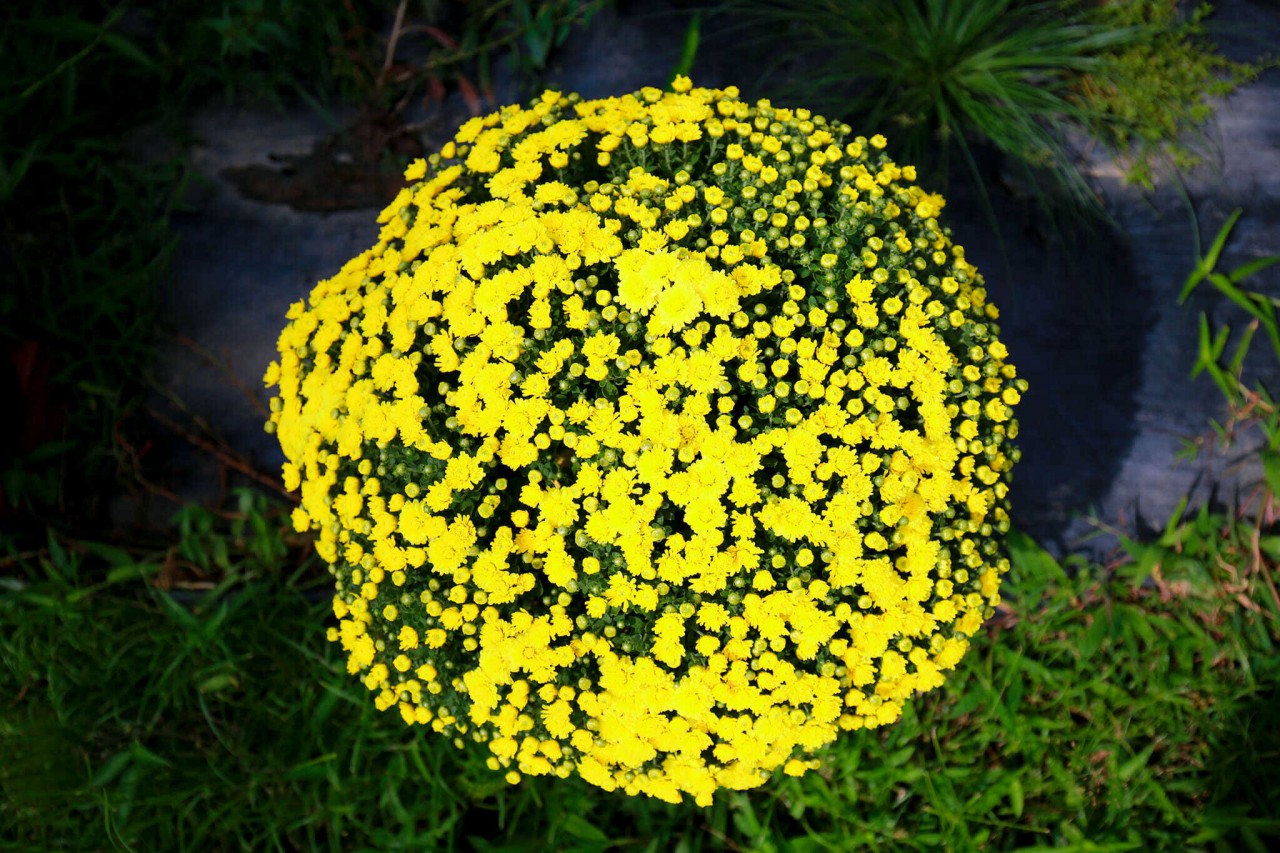 Raspberry chrysanthemum, is a flower that is very popular with Westerners every Tet holiday. Photo: Nguyen Thanh Tuan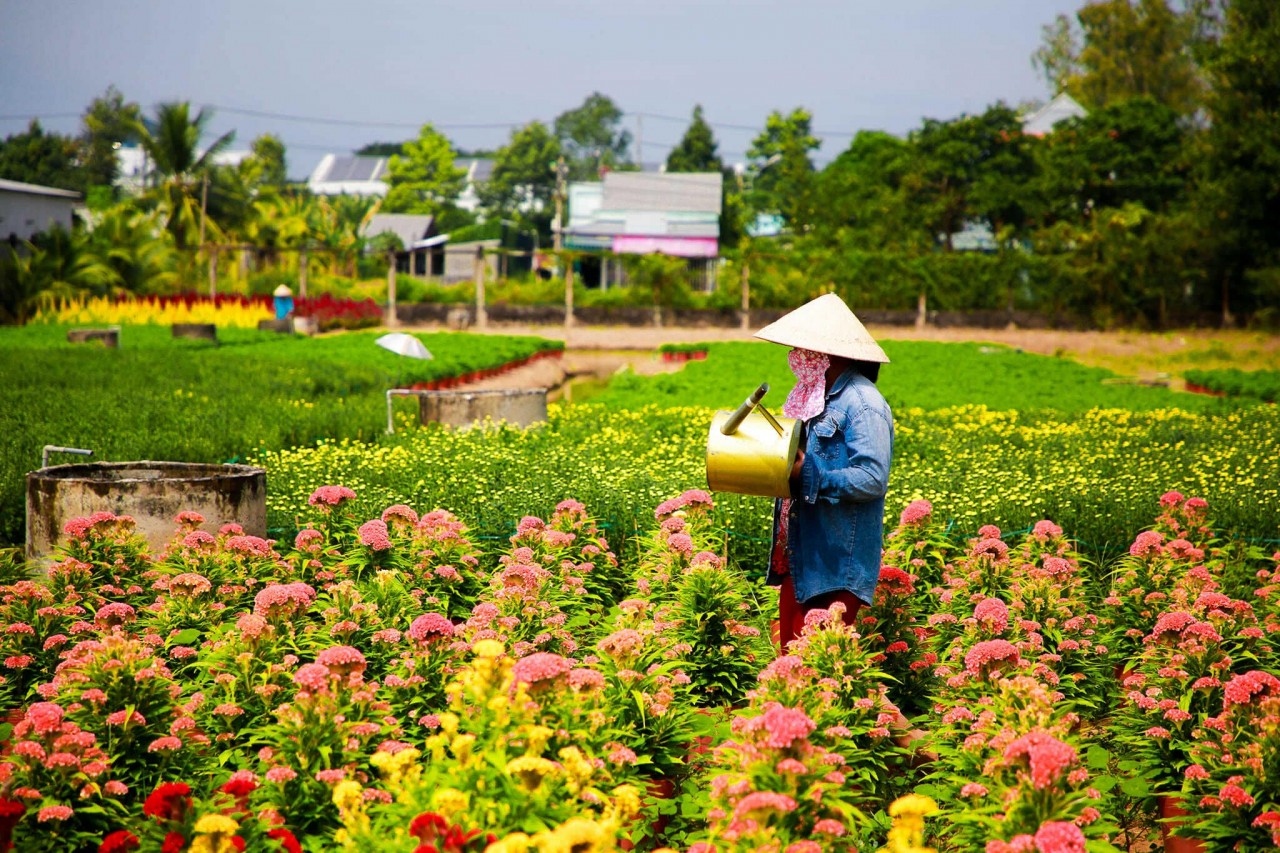 Photo: Nguyen Thanh Tuan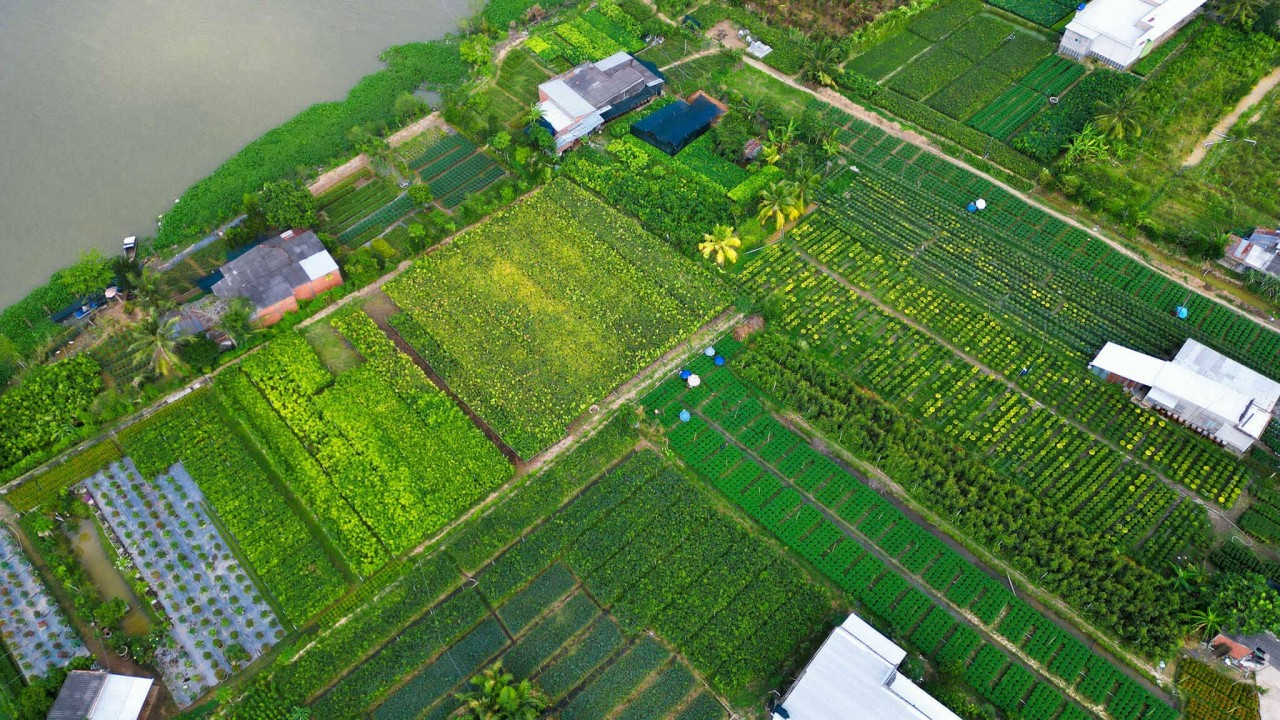 In the flower field in Cho Lach (Ben Tre) seen from above, most of the flowers have not yet bloomed to wait for the Lunar New Year. Photo: Nguyen Thanh Tuan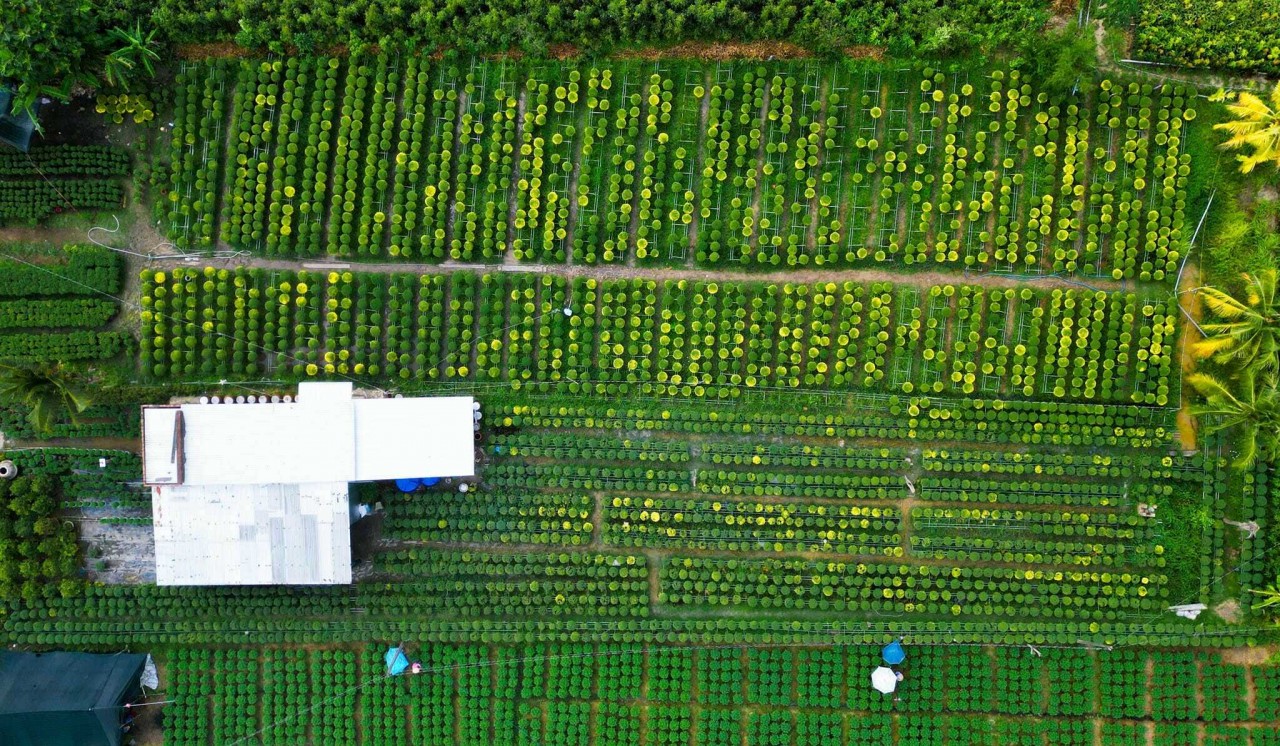 Seen from above, the green color of the "flower buds waiting for Tet" stretches out indefinitely. Photo: Nguyen Thanh Tuan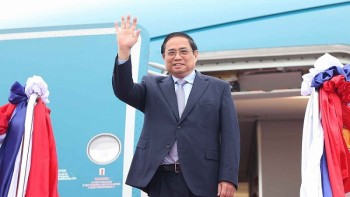 National
Vietnam News Today (Feb. 6): PM Chinh to pay official visits to Singapore, Brunei; Vietnam attends ASEAN+3 Tourism Ministers Meeting; Exports in 2023 and high demands from new generation FTAs; Digital technology to spearhead Vietnam's drive for Industry 4.0.