Vietnamese Recipe: How to Make Braised Beef With Pickled Mustard Greens
The beef is tender but not dry, the pickled mustard greens is crunchy, and the broth has a mild sour taste that tastes perfect with rice in hot seasons.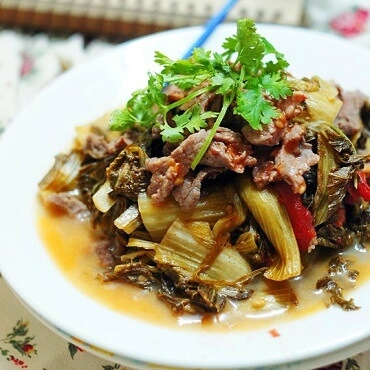 Pickled Mustard Greens are no longer just a side dish but become the featured ingredient in this delicious dish. Source: Internet
Looking for an easy Vietnamese recipe? Check out this very simple beef with pickled mustard green.
In Vietnam, pickled mustard greens (or dưa muối in Vietnamese) is a rustic, flavorful dish favored by most Vietnamese.
Everything comes together in a little over one hour and that's mostly waiting for the fish to cook. Serve this alongside steamed rice.
In this dish, the beef is tender but not dry, the pickled mustard greens is crunchy, and the broth has a mild sour taste that tastes perfect with plain rice in hot seasons, according to VnExpress.
- Total time: 65 minutes
Servings: 4-5 people, but you can easily increase the ingredients accordingly to make more.
- Total calories: 1.757 kcal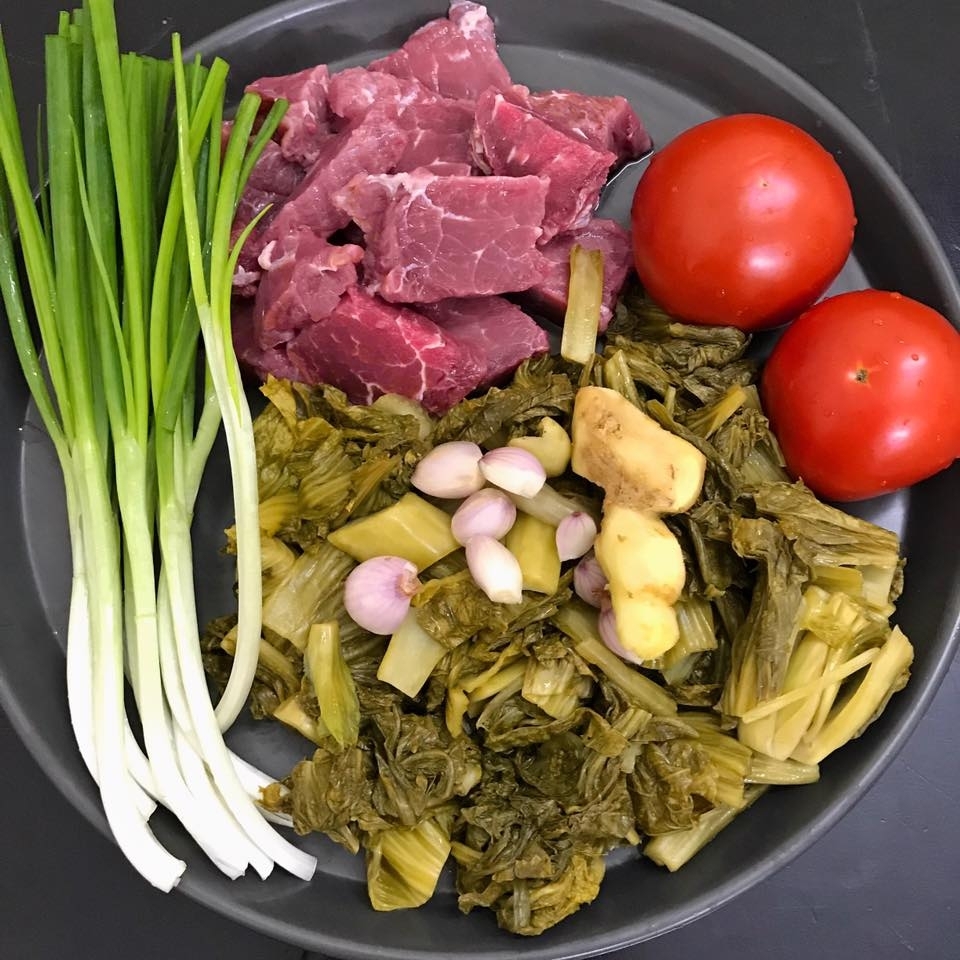 Beef and Pickled Mustard Greens is a simple, quick, yet delicious recipe.
Ingredients
350 grams beef ribs (if not available, use beef tendons)
250 grams of pickled mustard greens, roughly chopped
3 tomatoes, diced
1/2 pineapple, peeled, fan-shaped
1/2 fresh white onion
5 cups of water (can add more if you want to drink the broth)
Scallions, dried onions, ginger, garlic
Seasoning: Fish sauce, salt, sugar, pepper to taste
Lard, grated (if desired)
Instruction
- Beef cut into small pieces, blanched, washed, and drained. Then, marinate the meat with ginger, minced garlic and 1.5-2 tablespoons fish sauce, 1/2 teaspoon pepper for 15-20 minutes.
-Stir-fry garlic and beef over high heat and add water. Bring to a boil, reduce heat, put the lid on and braise until tender, about 40-45 minutes. If you want to shorten the time, cook in a pressure cooker.
-Put 2 tablespoons of lard and pork rinds (if any) in a pan, add the dried onions and saute, then add pickled mustard greens. Add a little sugar, fish sauce, salt according to taste, stir for a while, then add pineapple, tomato, onion and stir-fry.
-Pour the mixture into the beef pot and continue to braise for another 15-20 minutes so that the meat and mix blends and infuses the spices.
-Add scallions, chili (if you prefer it spicy) on top and turn off the heat. Ladle into bowls and enjoy.
Note:
Any cut of beef you have will be fine, just adjust the cooking time to ensure the meat is tender. Beef stew cut will be fine as long as you slow simmer the meat for about an hour and add two more cups of water – more cooking time with cheaper cuts of meat. Others, may choose to use ground pork or beef.
Should braise the beef first because it need a long time to be tender. Then add pickled mustard greens.
The broth will be on the salty and sour side – easy on the fish sauce since the pickling process will have added plenty of sodium.
Using lard and pork rinds with pickled mustard greens makes the dish more delicious.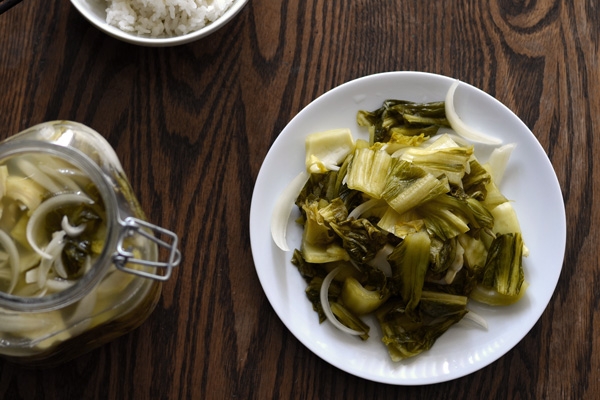 Pickled mustard greens is a popular side dish across Vietnam.
What are the benefits of eating mustard greens?
Mustard greens, like other dark leafy greens, are packed with lots of fiber, vitamin B, and antioxidants that have a lot of health benefits. When fermented and pickled, mustard greens have the added benefits of healthy gut bacteria.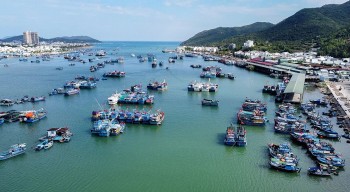 Economy
GDP growth quickened to 7.72% in the quarter ended June, beating the government's 6%-6.5% target.