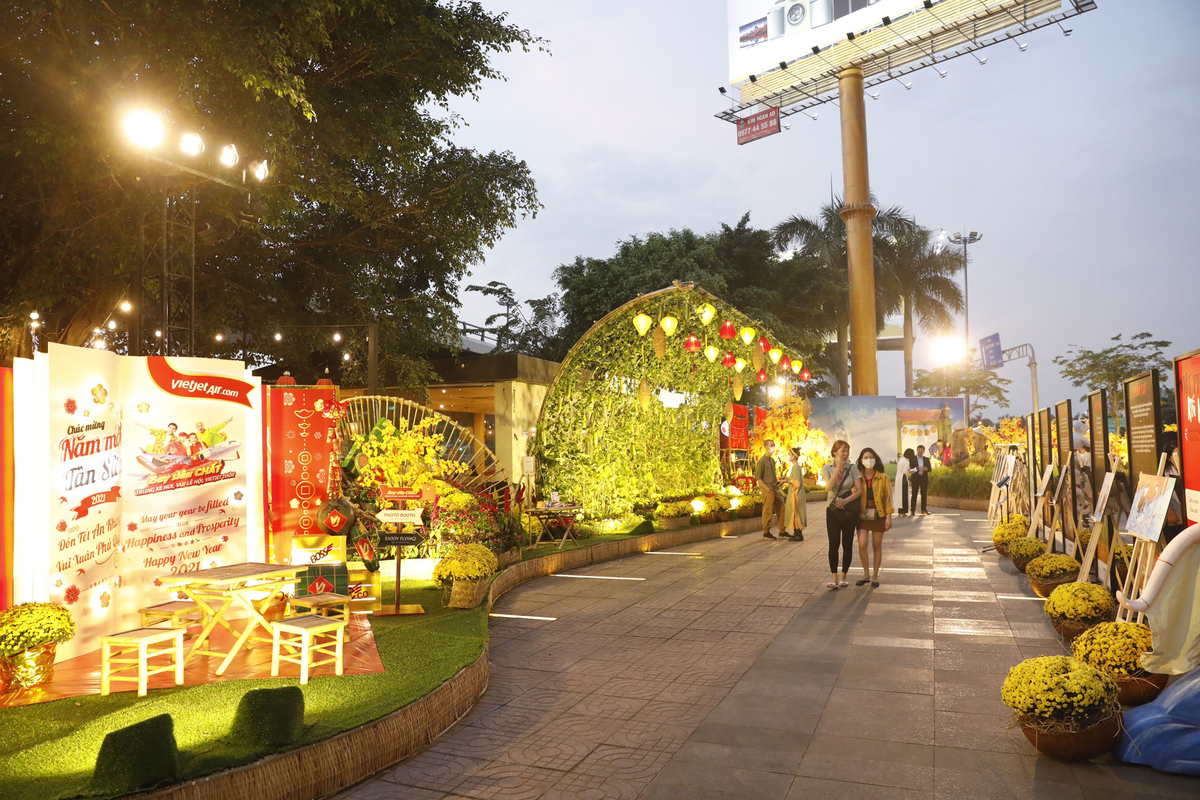 Photo: VNExpress
Amazing Tet flower road at Menas Mall Saigon Airport 60 A Truong Son Street, Ward 2, Tan Binh District has been opened for visitors until February 17 ( January 6 of the Lunar New Year), according to VNExpress.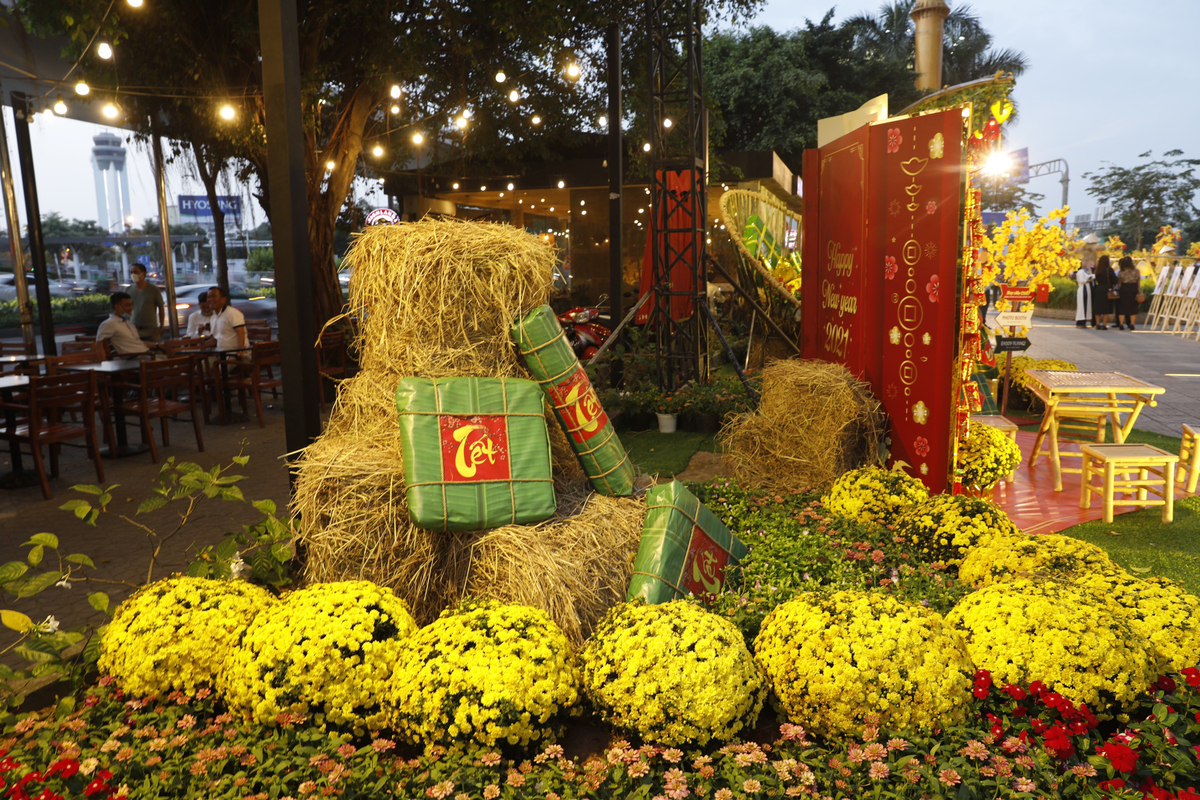 Photo: VNExpress
As the fusion between the Vietnamese cultural beauty and the new generation's lifestyle, Amazing Tet flower road is a "not-to-be-missed" check-in spot for Tet pictures right at the gateway of Tan Son Nhat International Airport.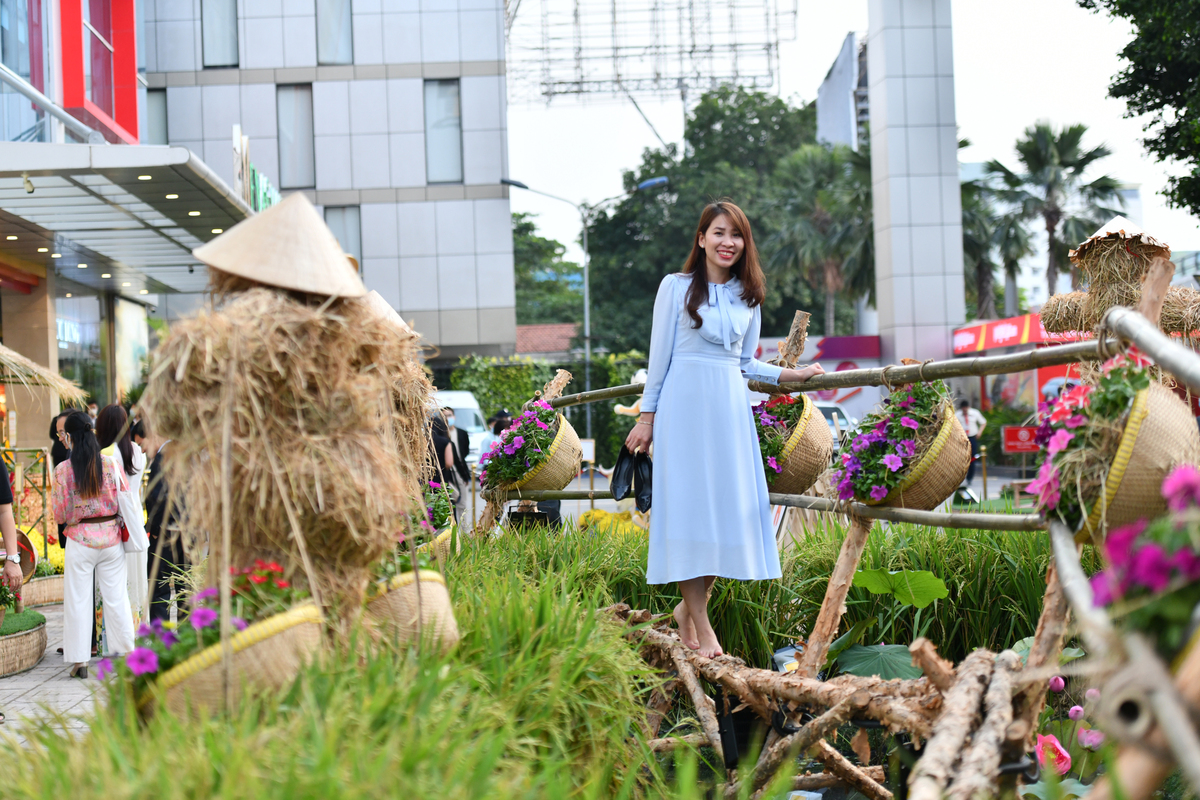 Photo: VNExpress
A highlight of the flower road is the typical image of the Vietnamese village which is vividly replicated with rice plants and monkey bridges.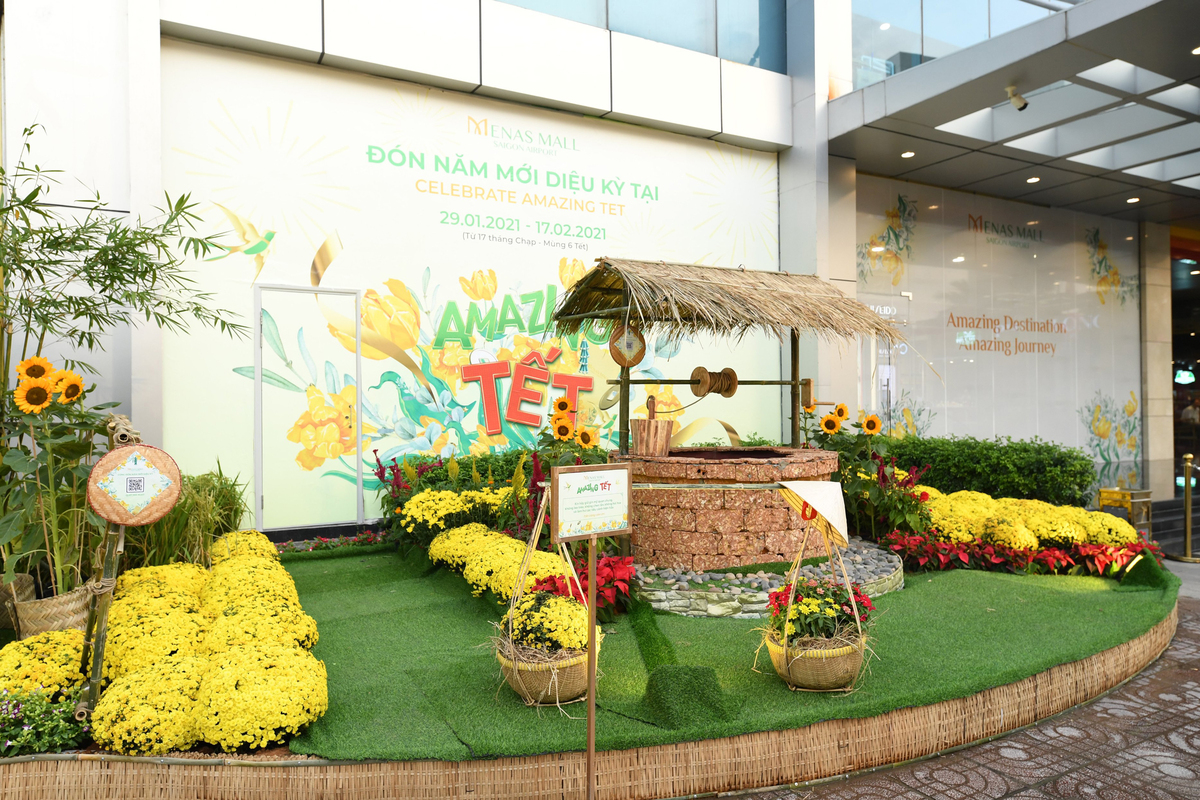 Photo: VNExpress
Water wells or flower baskets, familiar images to the 7x and 8x generations are also seen at Amazing Tet flower road.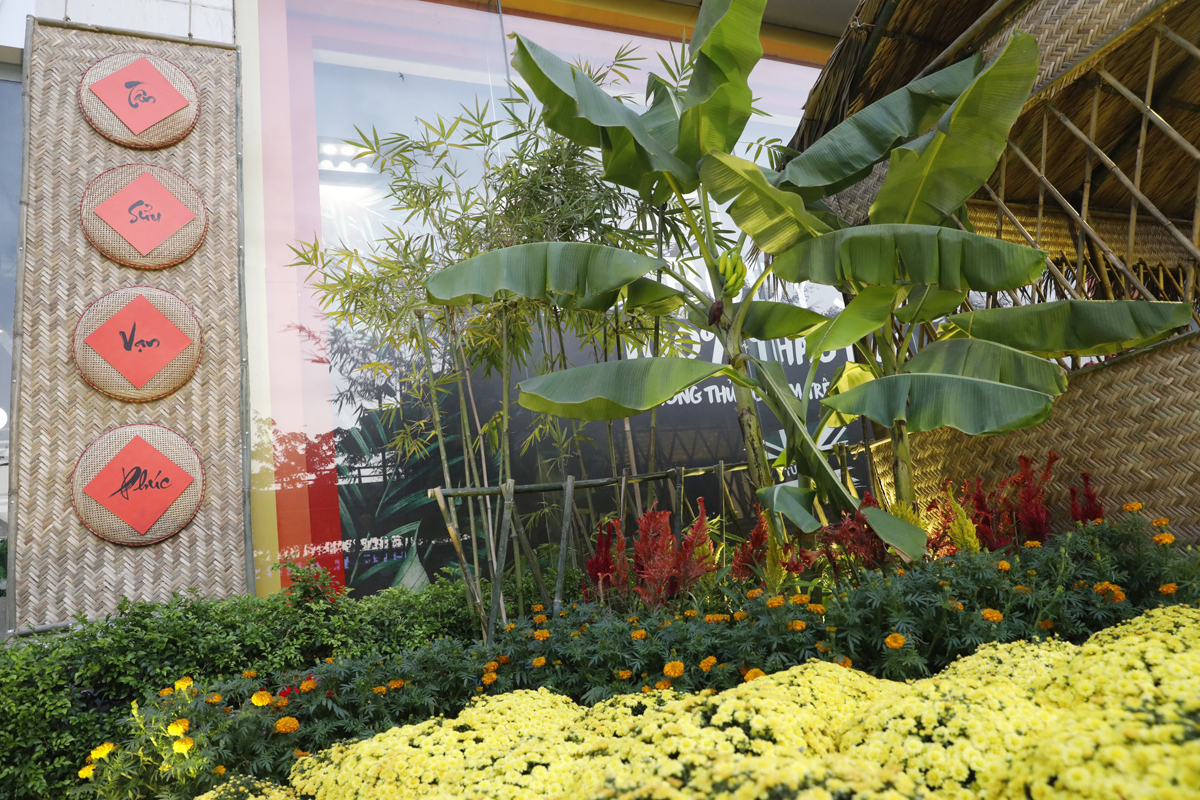 Photo: VNExpress
Banana trees and bamboo are redolent of Vietnamese villages.
This is also the first time that the Amazing Tet flower road has been held in Ho Chi Minh City.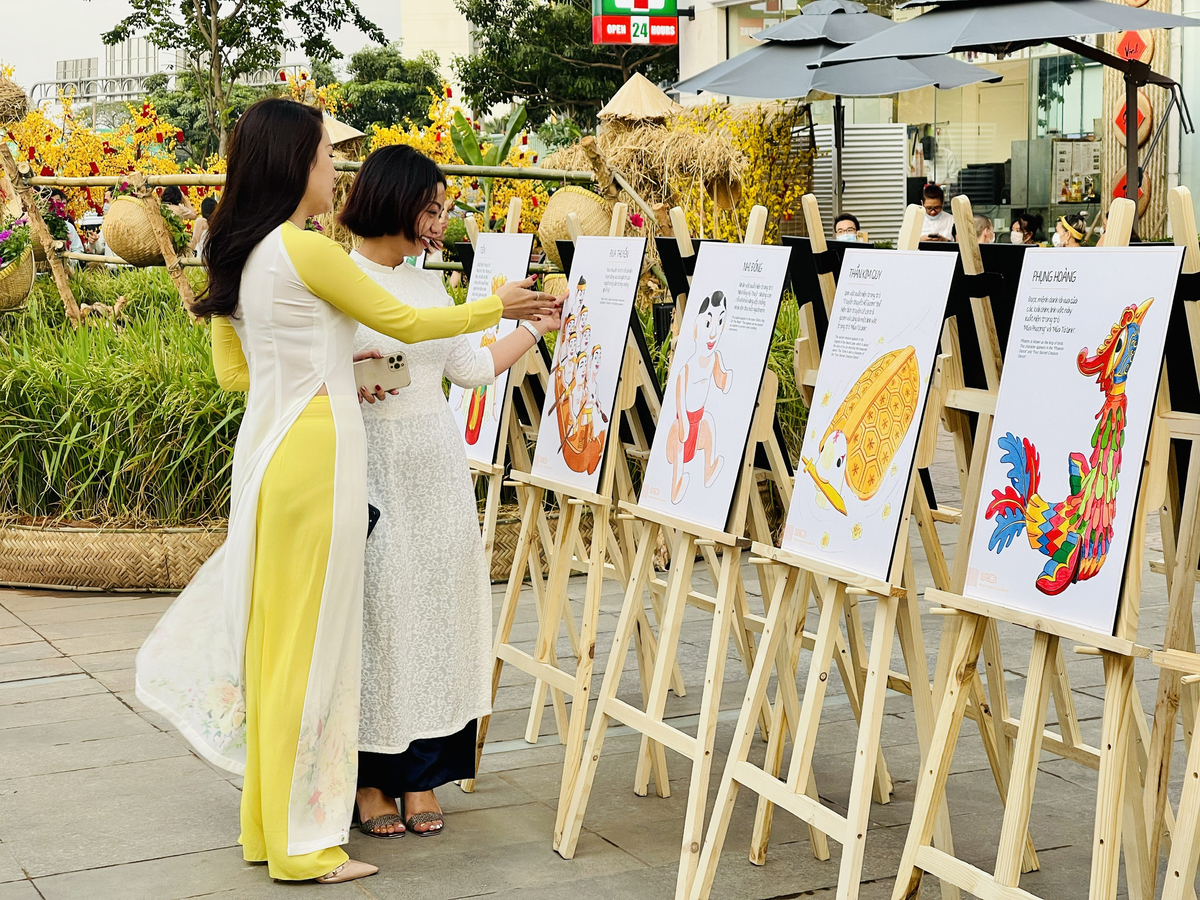 Photo: VNExpress
Saigon people can also record memorable pictures besides exhibited photos that depict the serene life of Vietnamese rural villages.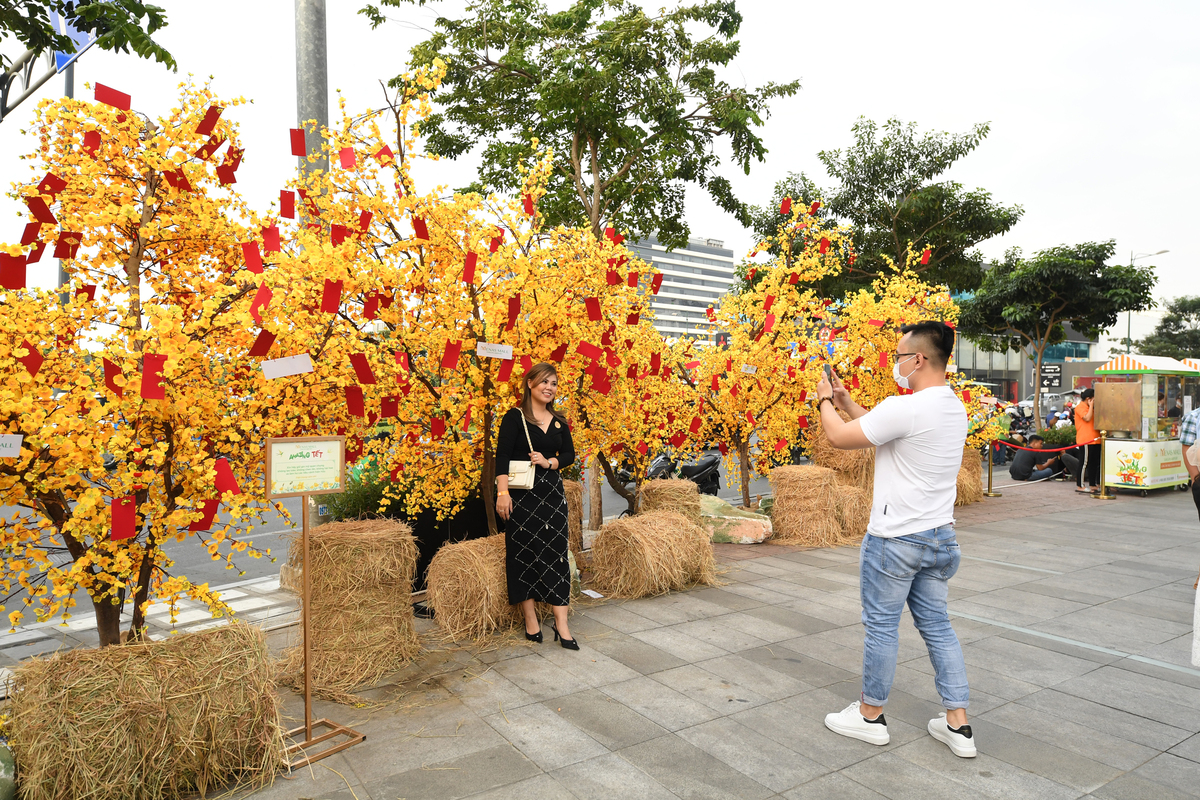 Photo: VNExpress
Yellow apricot blossoms, the traditional symbol of Tet in the Southern region, bring a vibrant Tet ambiance.
Photo: VNExpress
A calligraphy artist wearing the traditional Ao dai costume at the flower road. Thu Phuong, a white-collar worker in District 10, said that she came here to ask for calligraphy to wish herself and her family a happy and new year.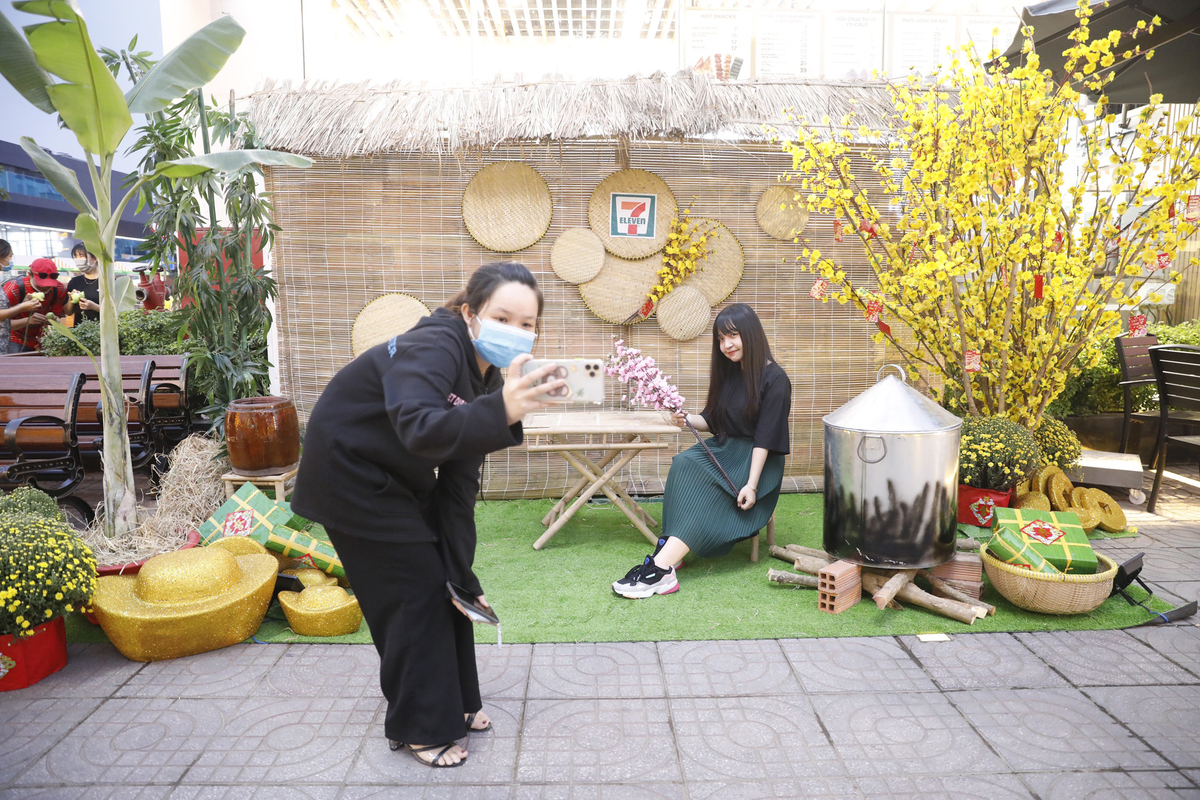 Photo: VNExpress
Corners bedecked with "Bánh Tét" (Tét cake), "Bánh Chưng" (Chưng cake), etc are preferred check-in points of many youngsters. Ngoc and Hien, two visitors from Go Vap District, said that they are impressed by the flower road as it reminds them of the Tet atmosphere in rural villages.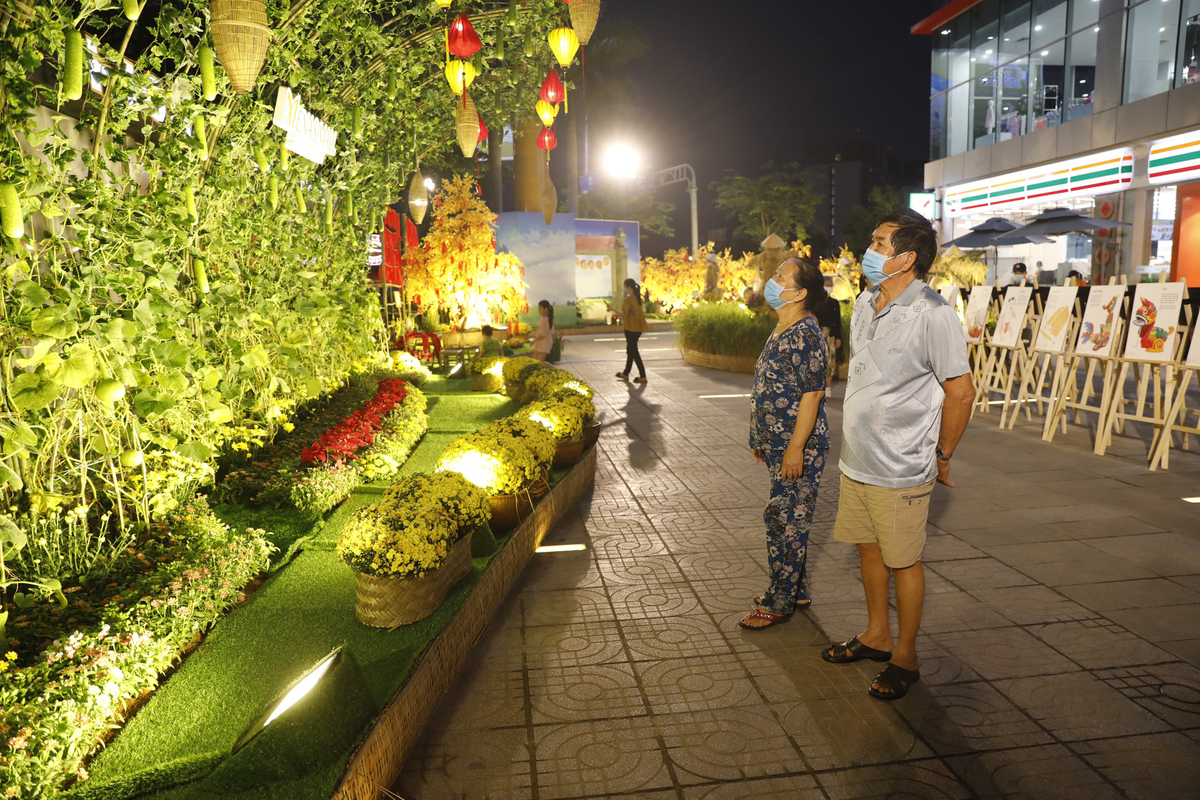 Photo: VNExpress
Gourd-laden trees draw attention from Mr. Ty and his wife, from Ninh Thuan province.
"Amazing Tet flower road is really beautiful. Apricot blossoms, gourd-laden trees, rice plants, etc make me reminisce the life in the countryside", Mr. Ty was quoted by VNExpress as saying.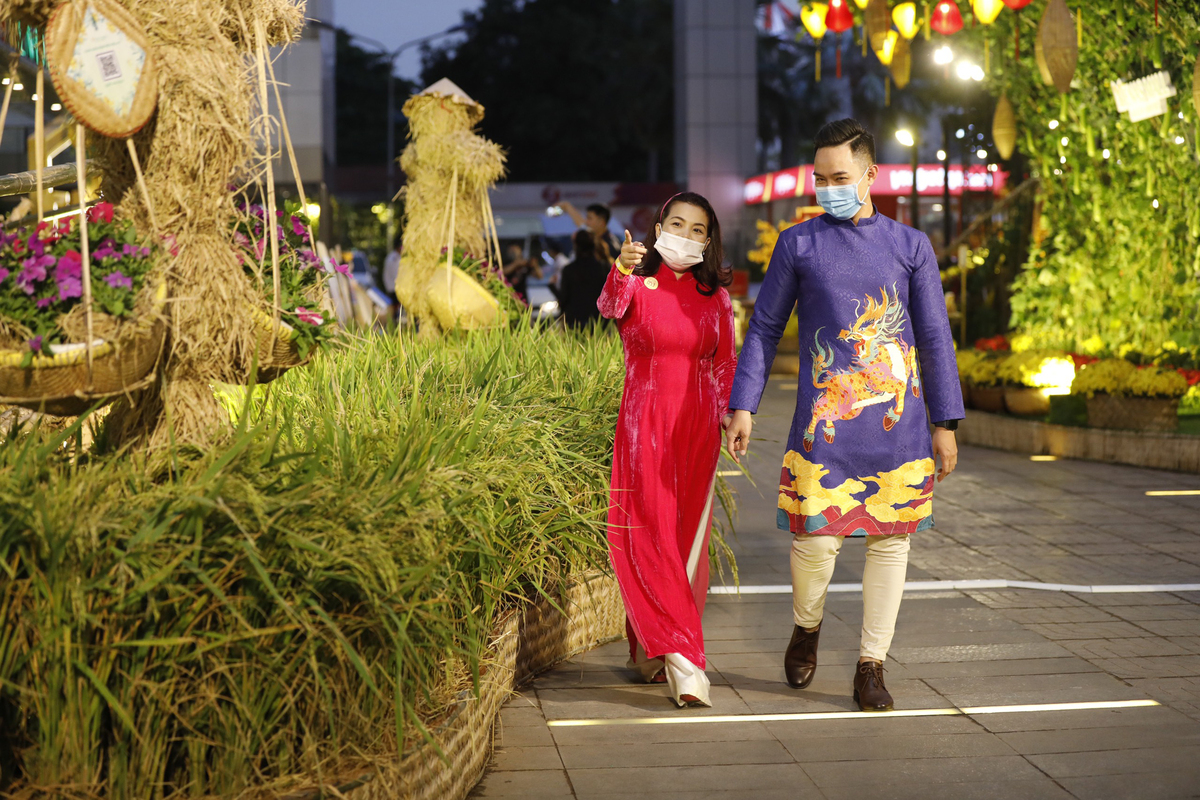 Photo: VNExpress
Many young couples choose to dress in Vietnamese traditional Ao dai as a way to preserving and promoting the unique cultural traditions of the country.
"I am excited to visit the road as it reminds me of my hometown in the Western region", said Minh Tu (R), adding that he is looking forward to reuniting with his family for Tet.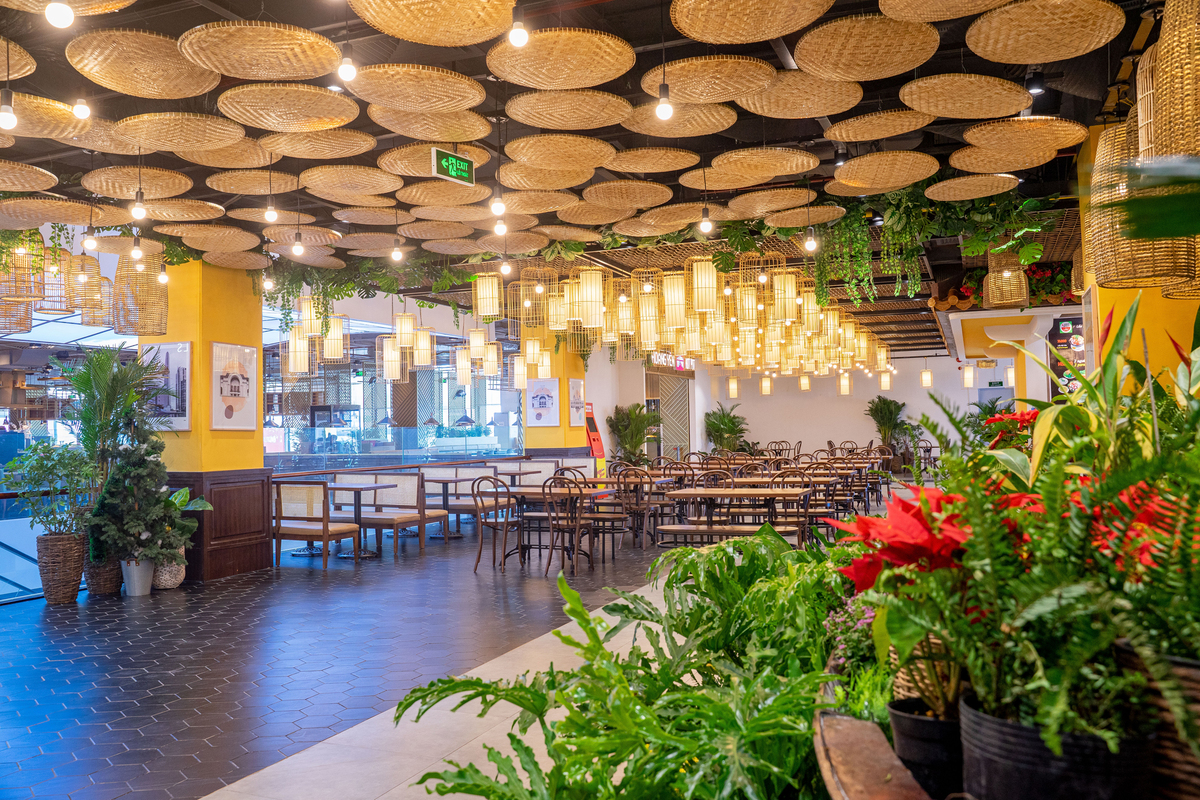 Photo: VNExpress
Once having visited the flower road, tourists can enter the Food Village inside Menas Mall Saigon Airport to savor specialties across the country. You can also go shopping at luxurious boutiques, Family Mar, or drink coffee at Guta 247, Seven Eleven.
During the opening of the Amazing Tet flower road, stalls inside Menas Mall Saigon Airport offer the Amazing Sale program with a discount of up to 50 percent, as well as gift shopping or food vouchers to customers.
'Happy Village' built for Muong ethnic people

LG Electronics (LG) is partnering with Habitat for Humanity Vietnam (Habitat Vietnam), the housing nonprofit organisation that helps 1,200 Muong-ethnic individuals in Hoa Binh province ...
Malie Nguyen