Quan Huong craft village busy churning out incense ahead of Lunar New Year
Known for the one-hundred-year-old tradition of making incense, Quan Huong craft village is working round the clock to meet hundreds of orders as the Lunar New Year is drawing near.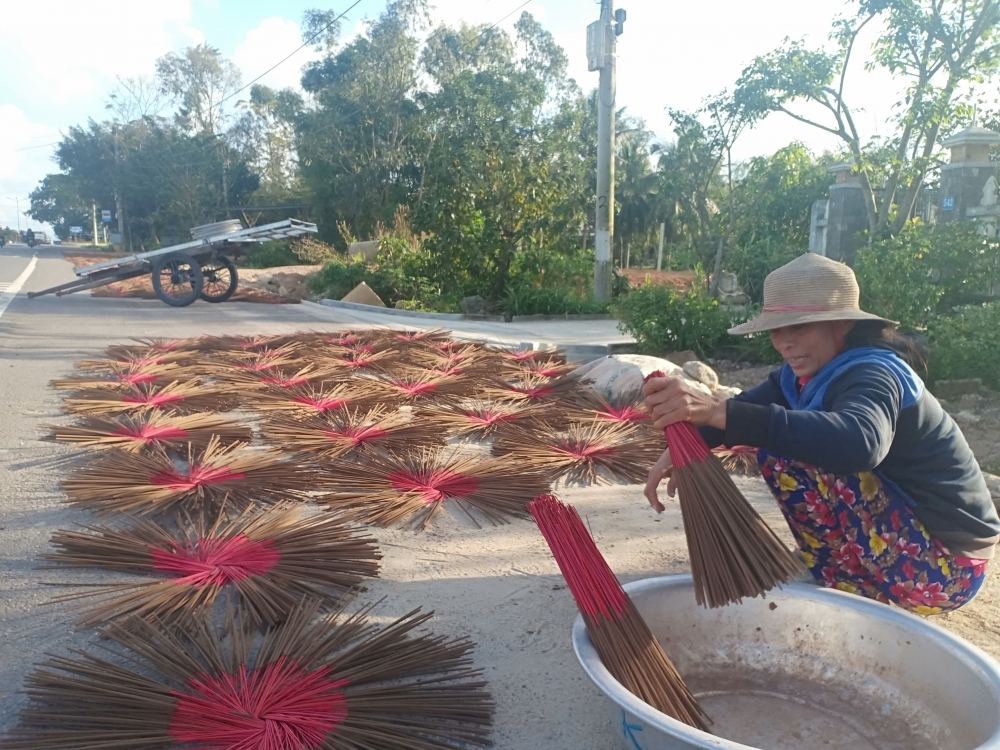 (Photo: Thoi Dai)
Every year when Lunar New Year draws near, Quan Huong craft villagers are up to their neck with hundreds of orders from other provinces and foreign countries as well.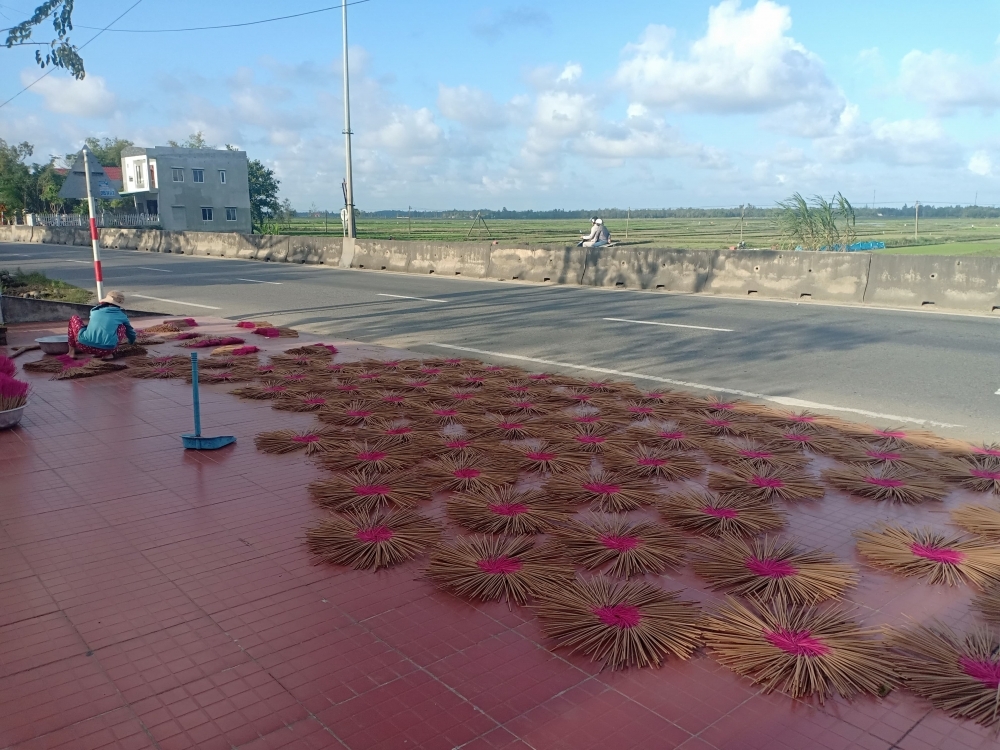 (Photo: Thoi Dai)
Statistics show up tp 70 percent of households in Quan Huong village work in the profession, not to mention those taking up the job as a sideline. From a kid to an old senior, everyone knows how to make incenses from scratch like the back of their hands.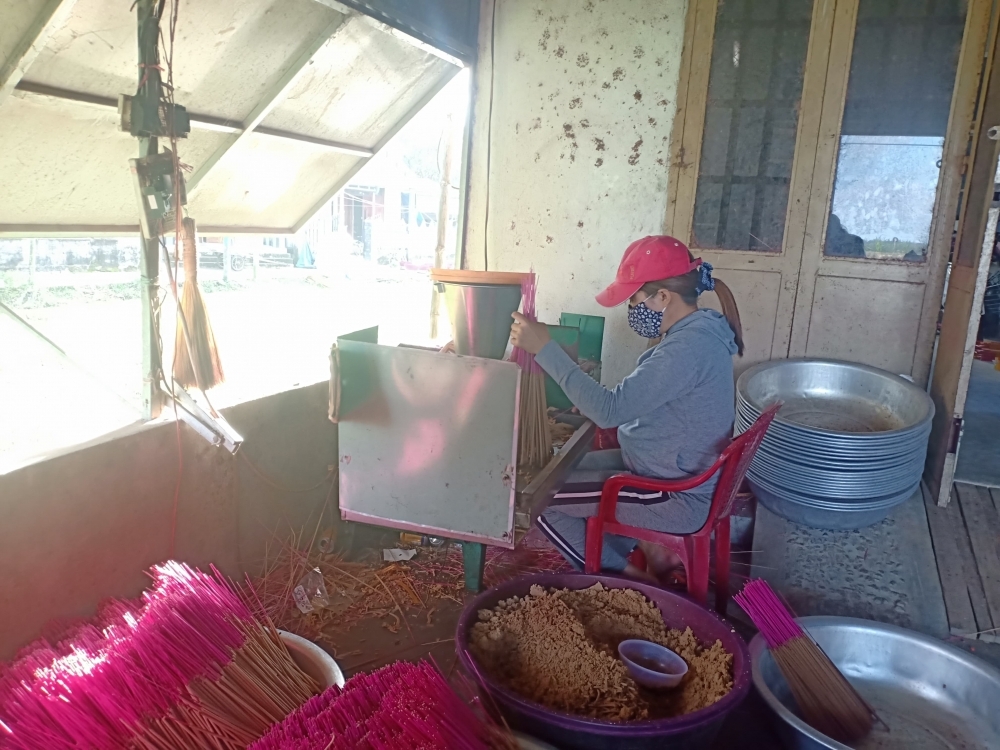 (Photo: Thoi Dai)
Employees at Nguyen Tan Ky's incense warehouse have recently been working overtime to churn out enough products before the New Year. This year, Ky has to deliver 2 tons of incenses to areas in Central provinces and Central Highlands.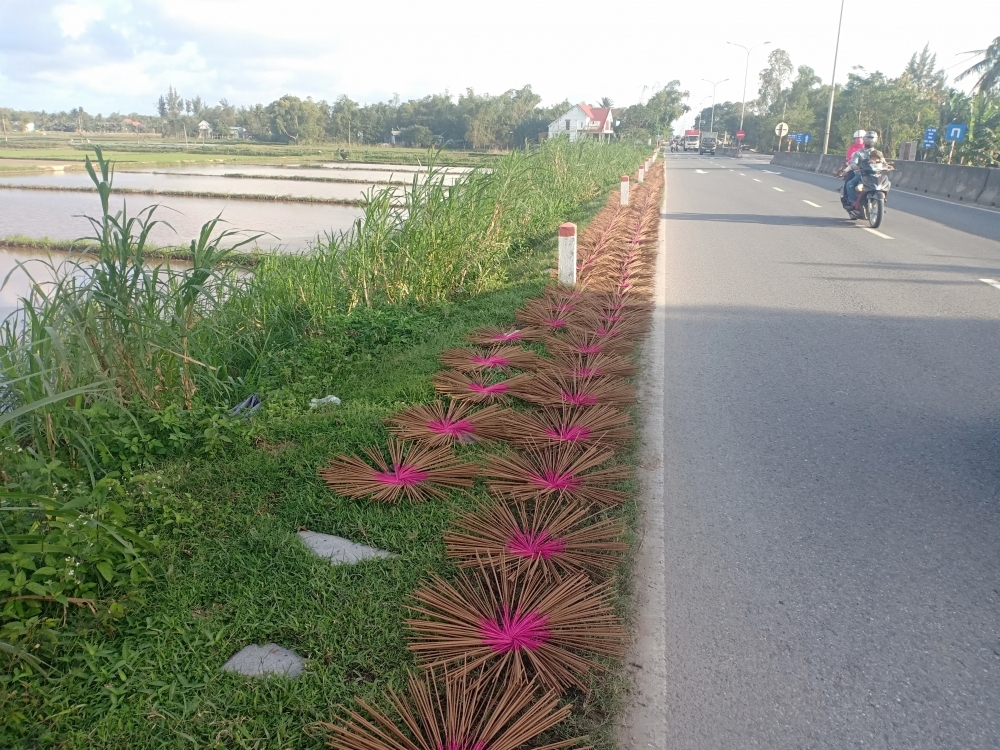 (Photo: Thoi Dai)
Quan Huong village is famous for a wide selection of incense, including those scented with cinnamon, mulberry. Each bundle of incense is reasonably priced at VND 1.500 - 14.000 (US $0.065 - 0.61).
Traders would buy the incenses right on the spot and ship them to the Central Highlands and Central markets. Notably, certain foreign units are placing large orders from Quan Huong village.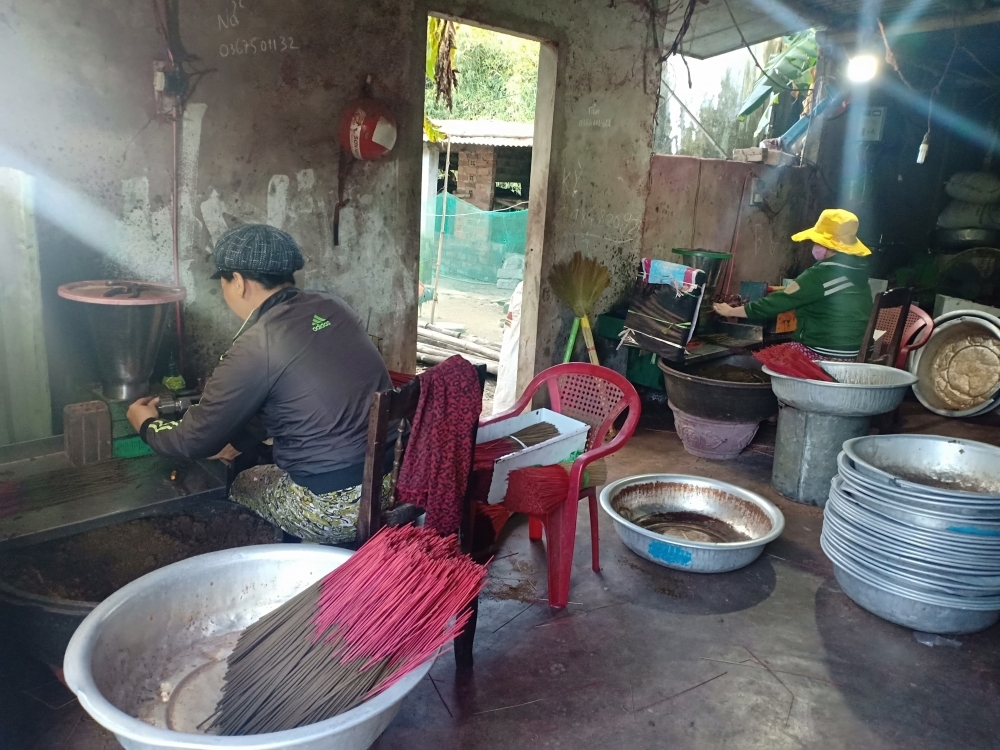 (Photo: Thoi Dai)
The active, enthusiastic working atmosphere has warmed up the cold days as winter is at its peak.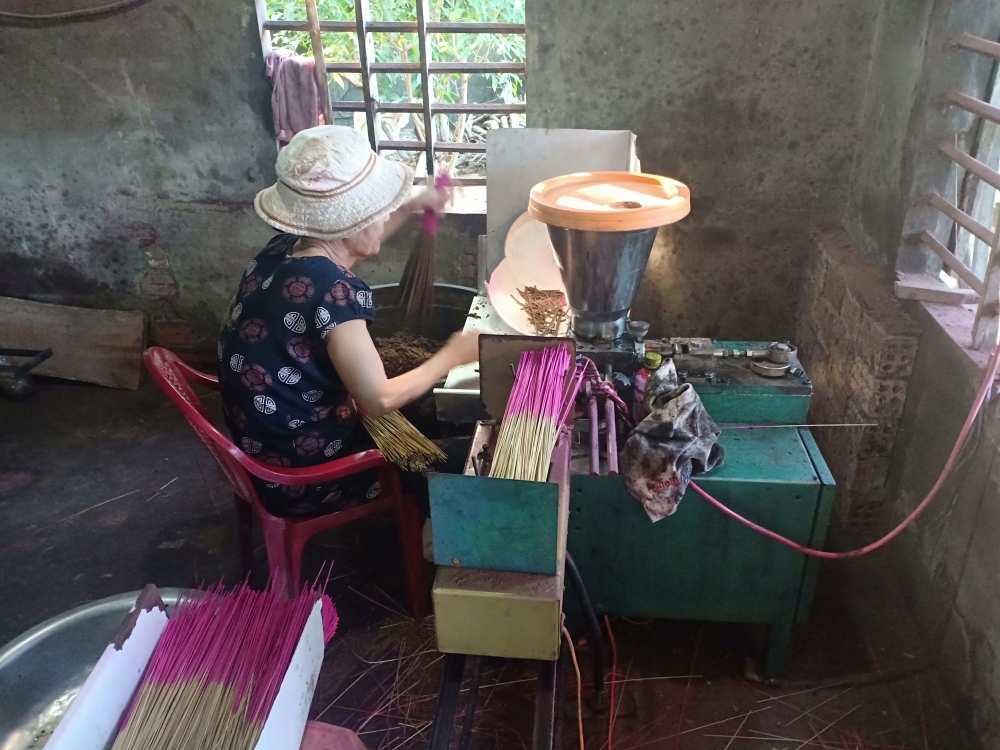 (Photo: Thoi Dai)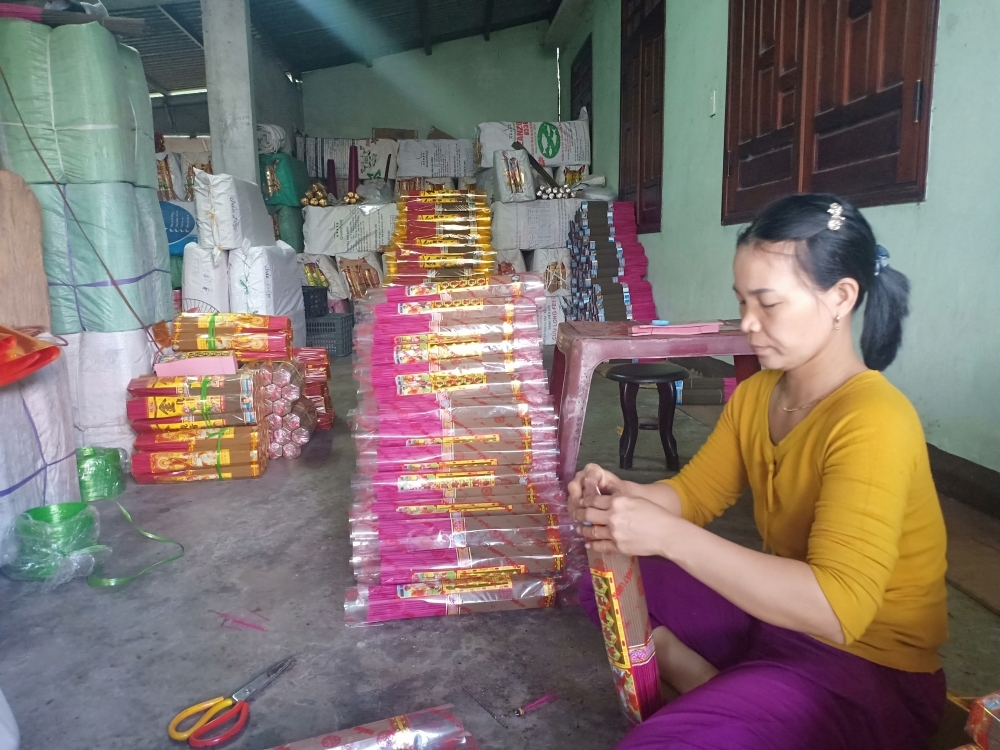 (Photo: Thoi Dai)
"We got a large order this year, thus we have hired additional workers to meet the demands. It's the peak season. I guess the same thing happens to other households in the village", Tran Thi Thuy, owner of an incense warehouse said.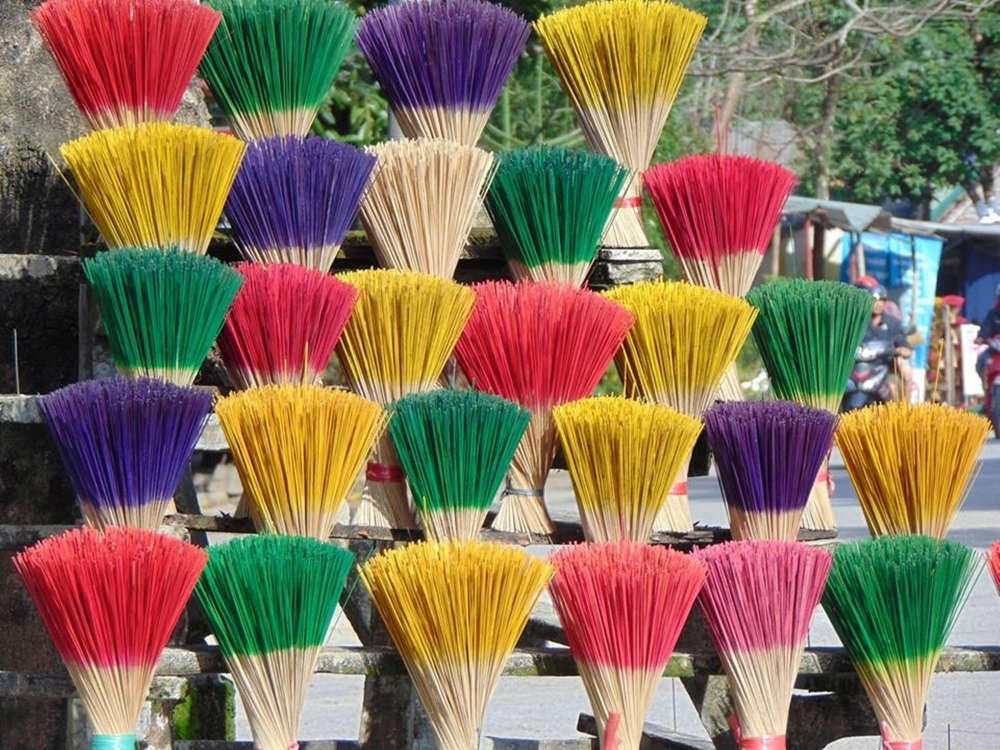 (Photo: Thoi Dai)
The incense-making process in Quan Huong village is gradually mechanized, boosting production volume. With an annual volume of over 800 tons, Quan Huong is the second-largest incense-making village in Central Vietnam.
Quan Huong craft village, on the other hand, is an attractive tourist hotspot, offering visitors first-hand cultural experience.
'Happy Village' built for Muong ethnic people

LG Electronics (LG) is partnering with Habitat for Humanity Vietnam (Habitat Vietnam), the housing nonprofit organisation that helps 1,200 Muong-ethnic individuals in Hoa Binh province ...
https://thoidai.com.vn/quang-nam-lang-nghe-quan-huong-tat-bat-cho-vu-tet-128035.html?fbclid=IwAR144ug0XEsm_oAzc2kfOKfLB47pdAn4-h-eYrUQVrafbL-Aeigu_WtRDSo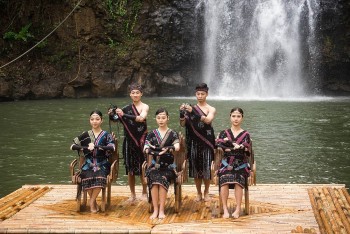 Travel
Many passengers applaud the creativity of the flight instruction video that Vietnam Airlines has recently introduced on their flights. This video not only creatively conveys the message of flight safety but also helps to spread globally the unique, indigenous cultural values ​​of the country and people of Vietnam.