Northern Vietnam village busy braising thousands of fish pots as Tet draws near
Locals in Hoa Hau commune, Ly Nhan district, northern province of Ha Giang are working round the clock to churn out thousands of braised black carp pots, in time to serve ahead of Lunar New Year.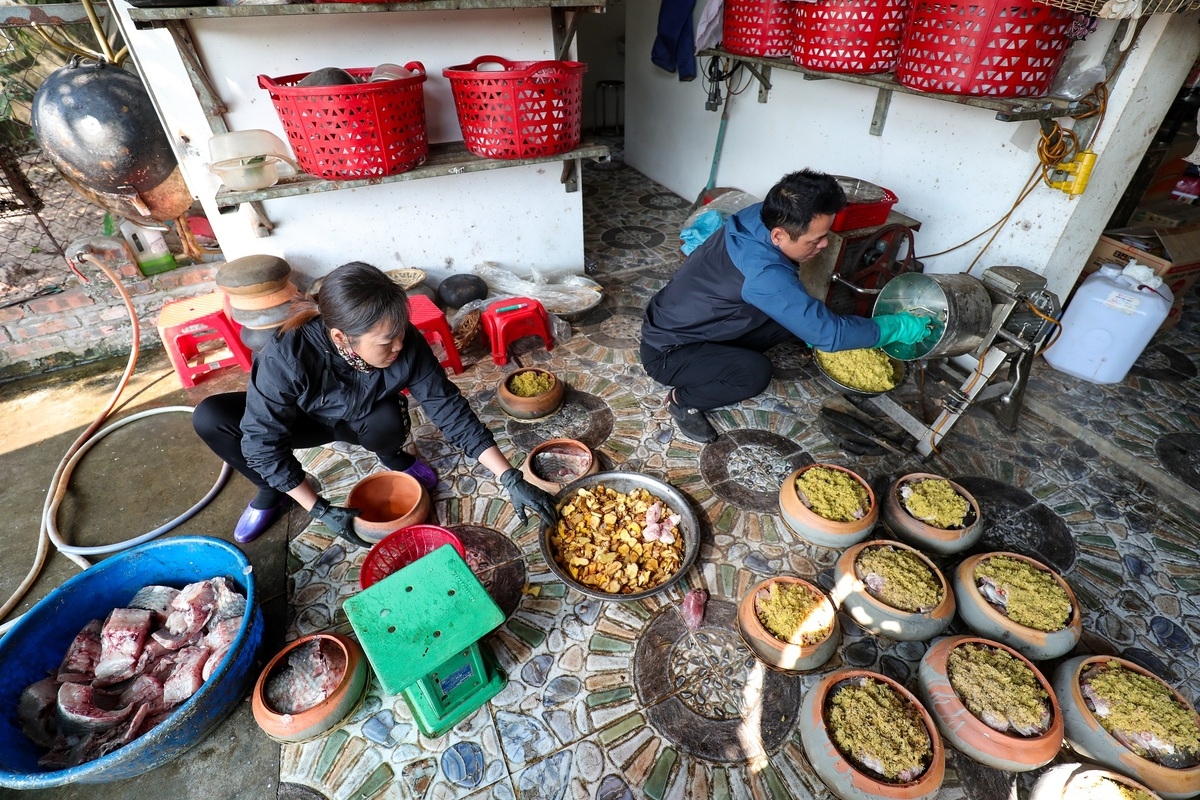 (Photo: Ngoisaonet)
Braising black carps in stew pots has been a traditional line of jobs for many local residents in Hoa Hau commune, Ha Giang's Ly Nhan district. According to Ngoisaonet, normally there are only 10 households braising the fish on normal days, but a much larger number work for the batch every year as Tet (Lunar New Year) approaches.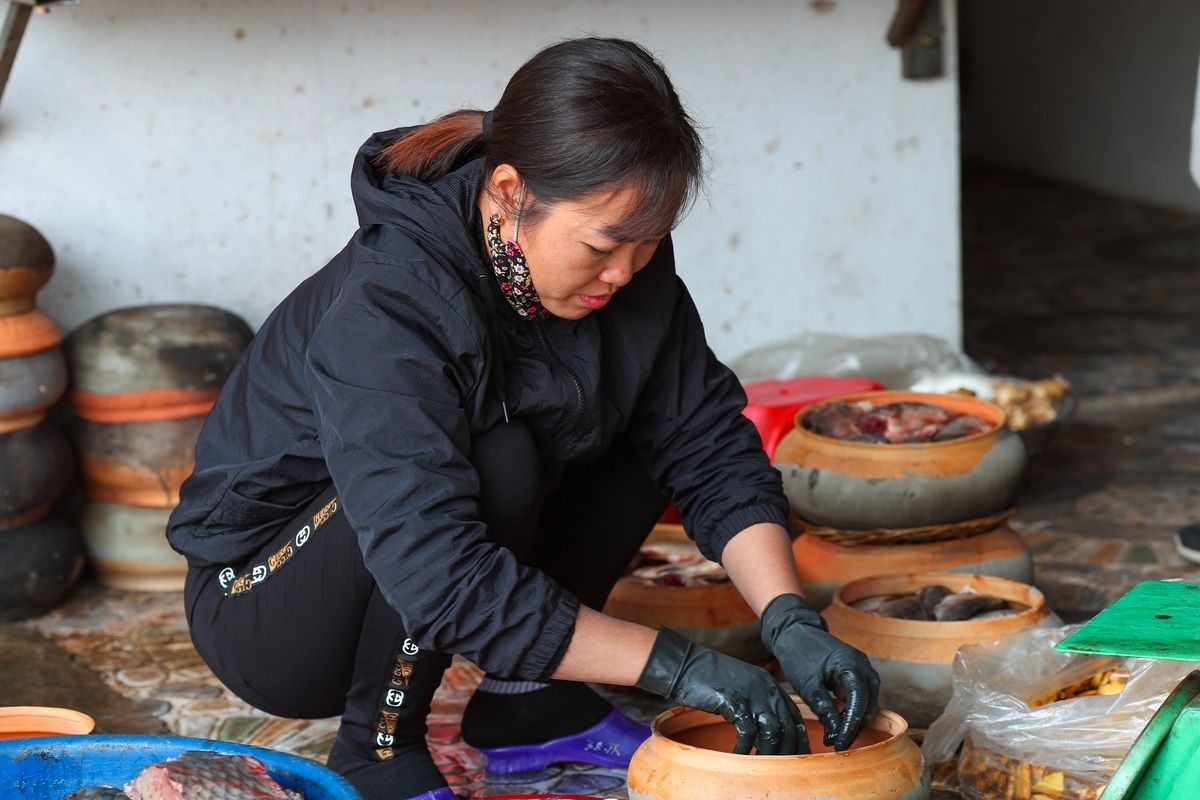 (Photo: Ngoisaonet)
As Tet is just over a dozen days to come, Tran Thi Thu Huong and her family do not skip a single day of aking the delicacy. Everyday, her family cooks hundreds of braised fish for commercial.
"If we just sell some 30 stew pots on normal days, the number nosedives to roughly 200 pots during year-end occasion", she said. "Sale volumes during the Tet season might amount to several of thousands of pots".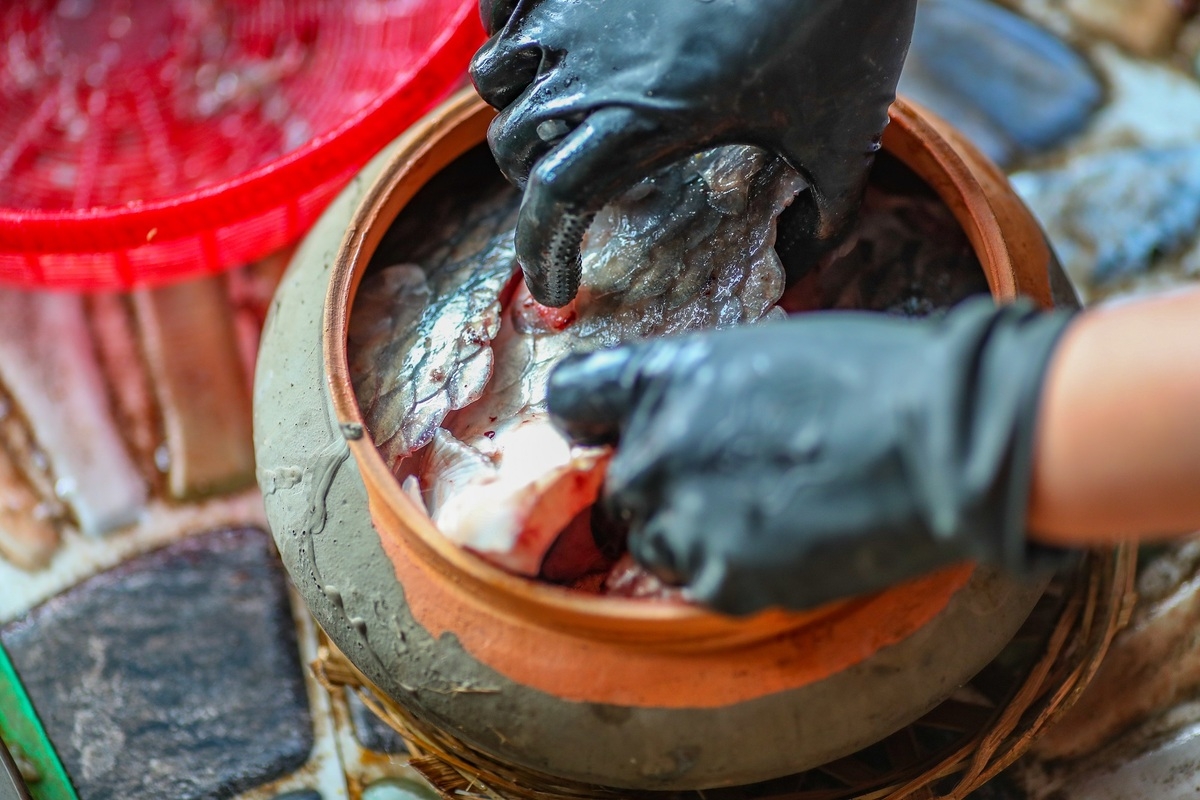 (Photo: Ngoisaonet)
Villagers only use 2-3-year-old black carps, weighing around 3-5 kg per individual.
Once cleaned and cut into pieces, the fish (with scales) is neatly placed into stew pots. Depending on customers' demand, the stewpots vary in size. Yet, the pot that accommodates 4 kg of fish is the most favorable.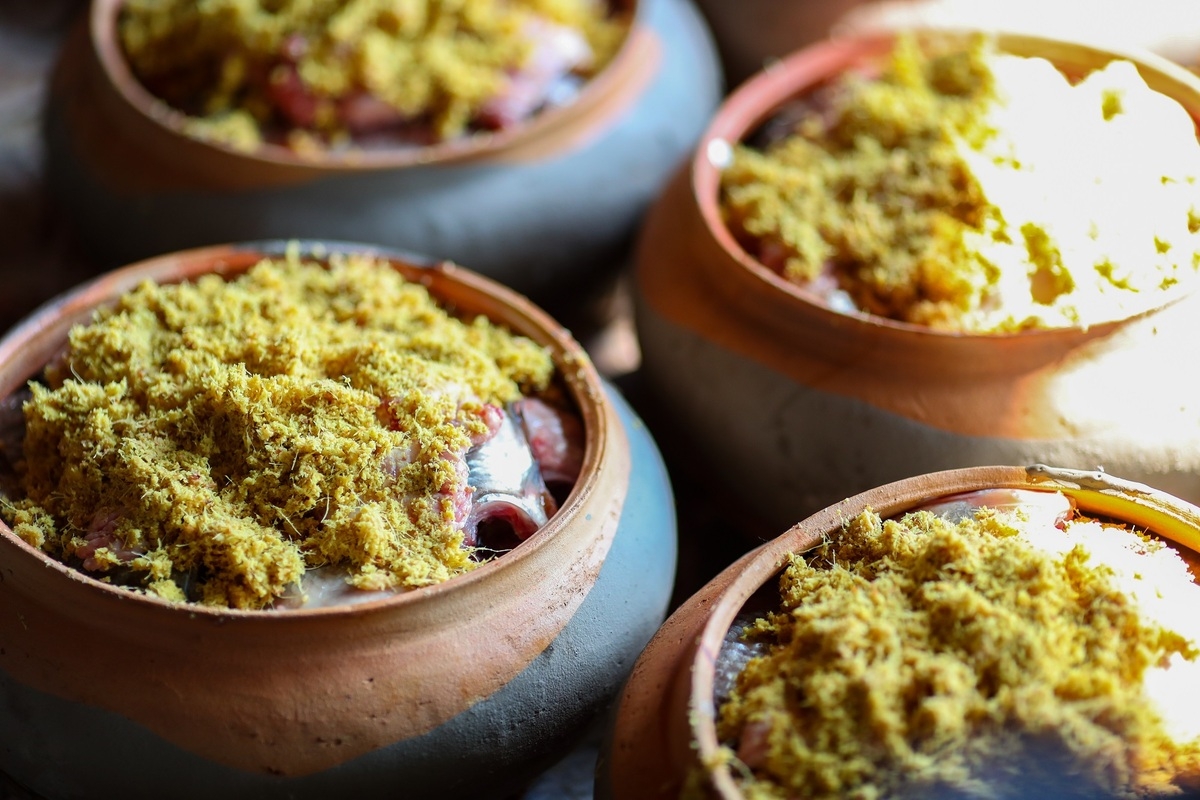 (Photo: Ngoisaonet)
There are up to 16 different spices marinated into the fish. Pork belly is the must-have ingredient of the dish, which adds a lot to the juicy of the black carp.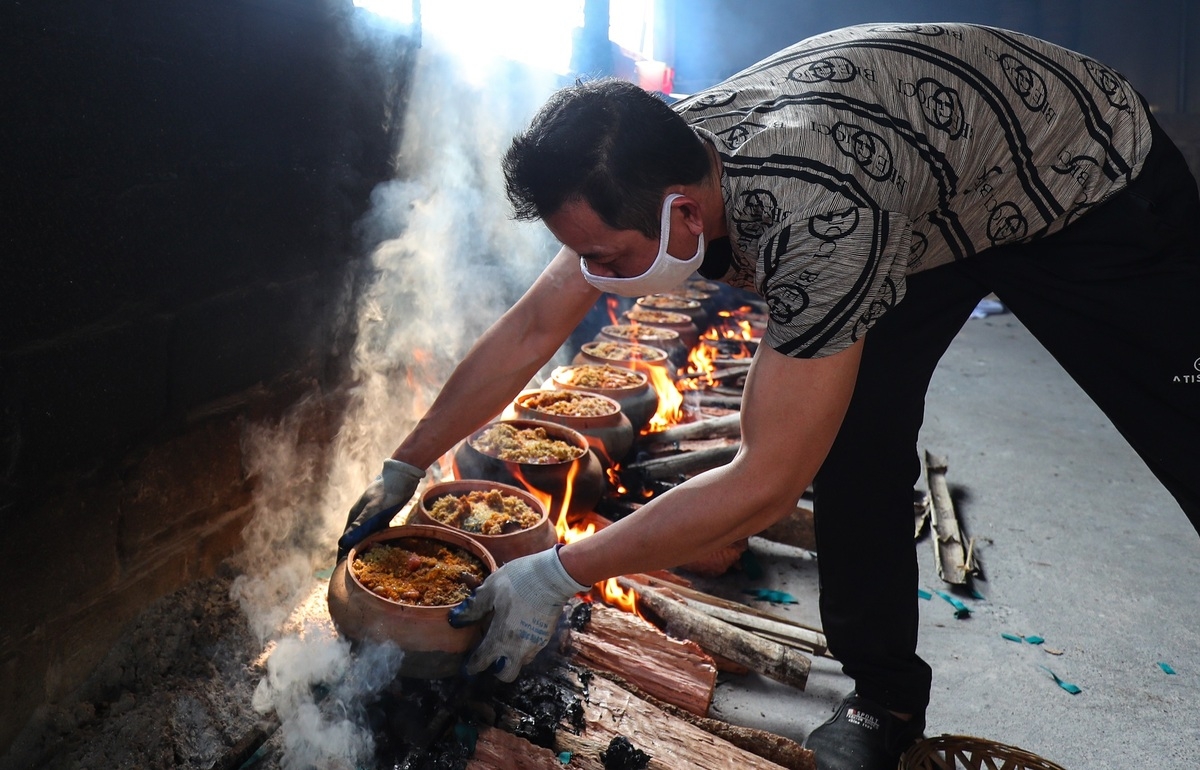 (Photo: Ngoisaonet)
Along with the sophisticated marinating thing, cooking the pots on fire is another story. The process requires painstaking care, which lasts for up to 15 hours.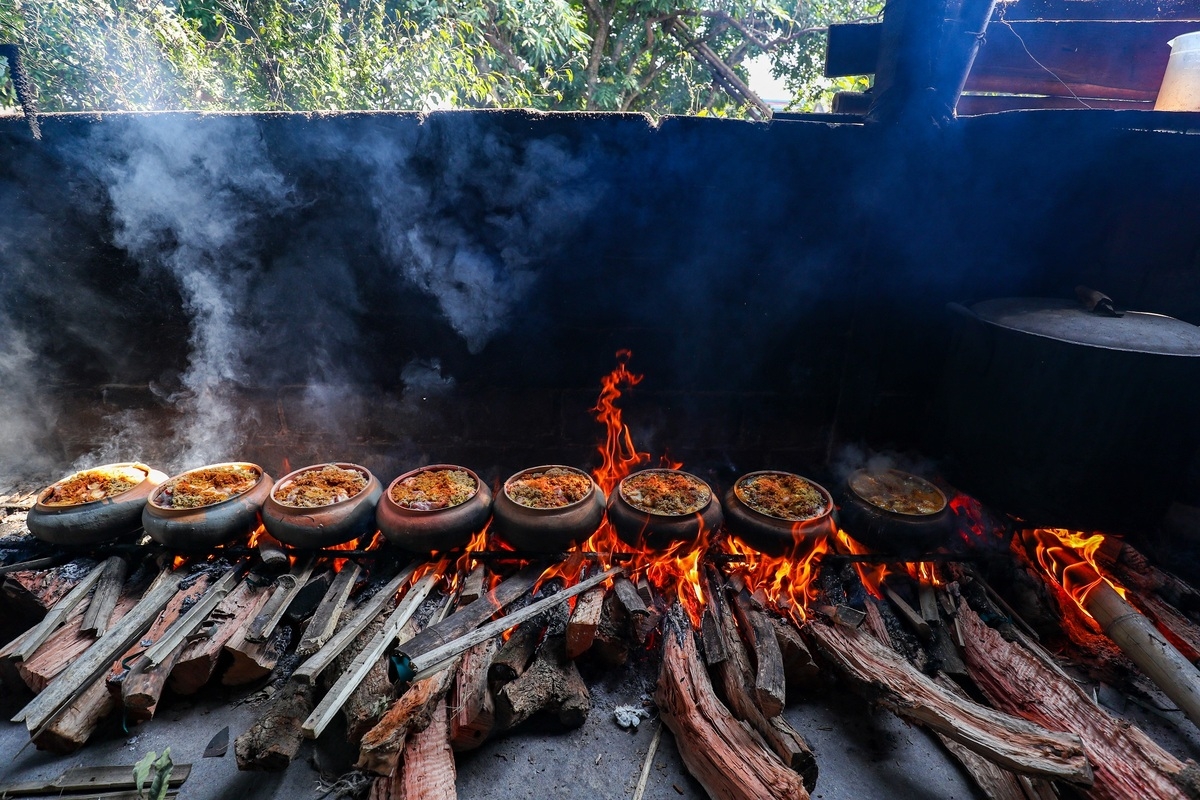 (Photo: Ngoisaonet)
In the first three hours, the pot must be cooked over strong fire. Only longan firewood shipped from nearby provinces is the only firewood used to ensure the fire.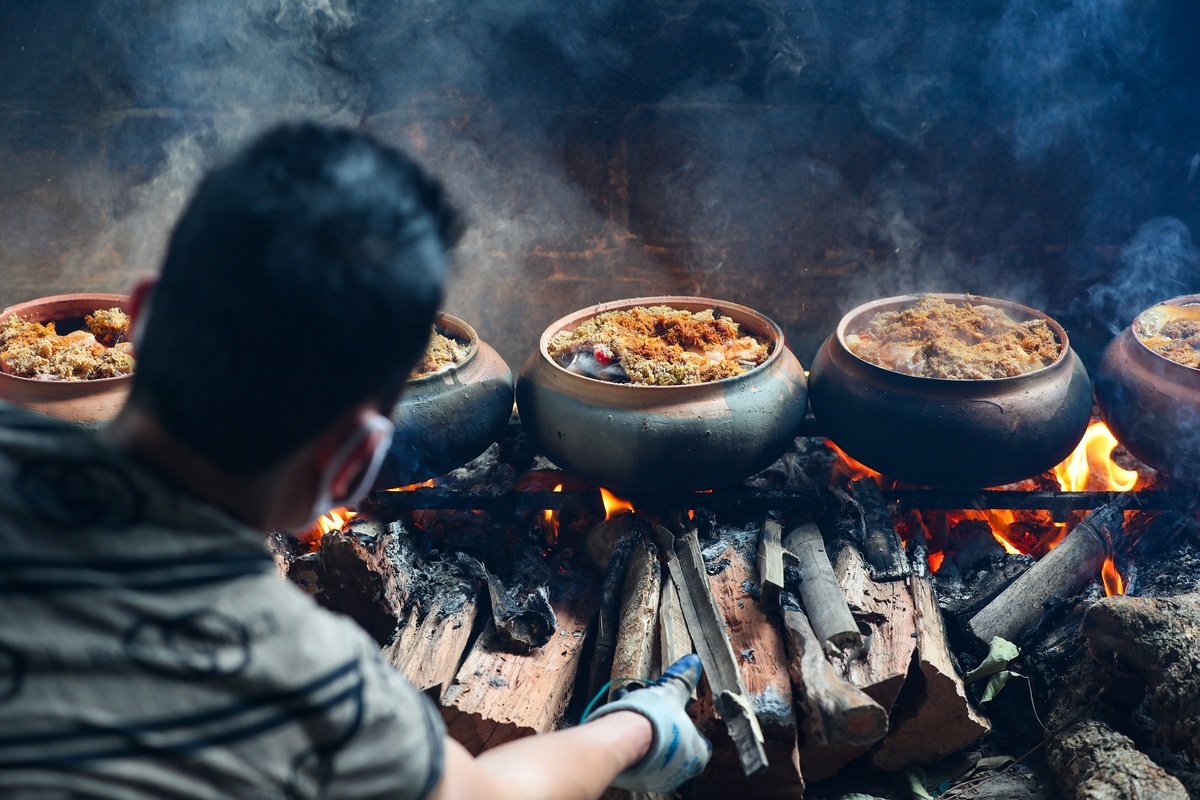 (Photo: Ngoisaonet)
After that, the cooks must keep an eye on the fire non-stoppingly, making sure the fire is light enough lest the fish might get burnt.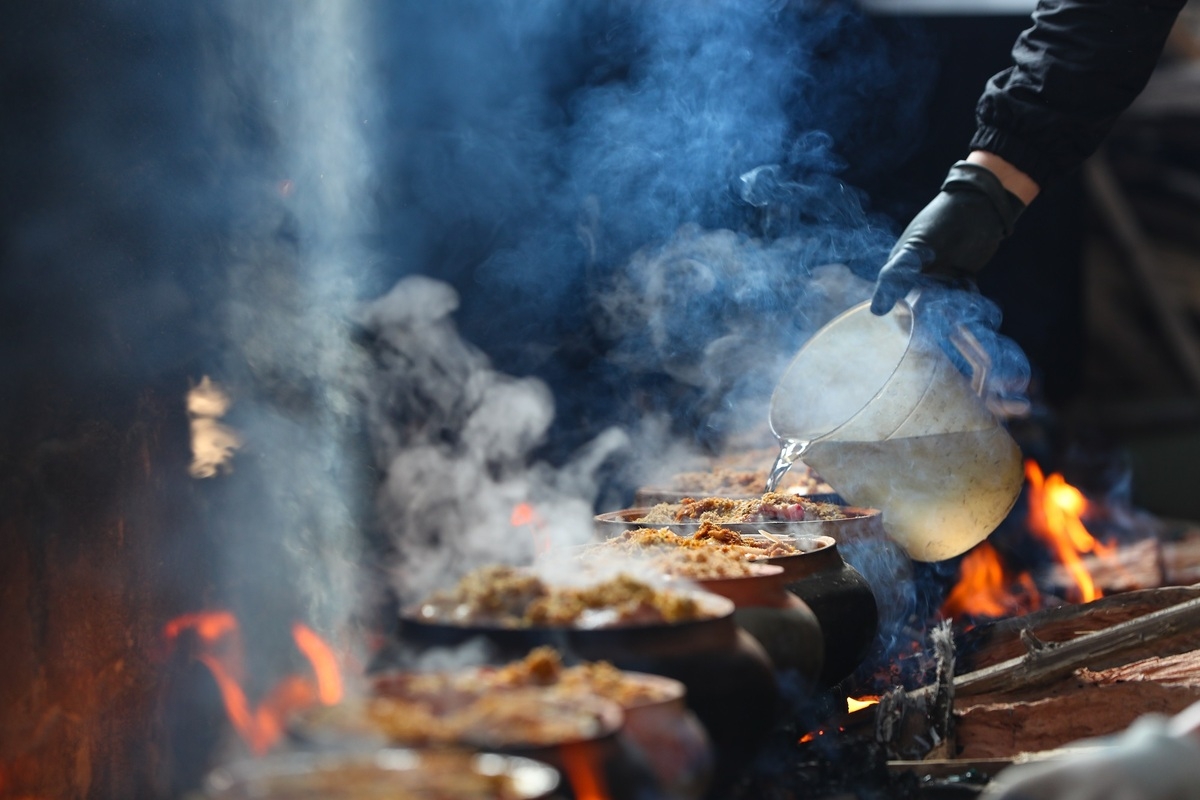 (Photo: Ngoisaonet)
At the first few hours, water is added continuously every 3-5 mins.
(Photo: Ngoisaonet)
Given the many steps and efforts local people put onto each braised black carp pot, each portion is sold at VND 500,000 - 1,000,000 (US $ 21.73 - 43). The delicacy is very popular among visitors, as well as retailers and foodies who place large orders from distant parts of Vietnam.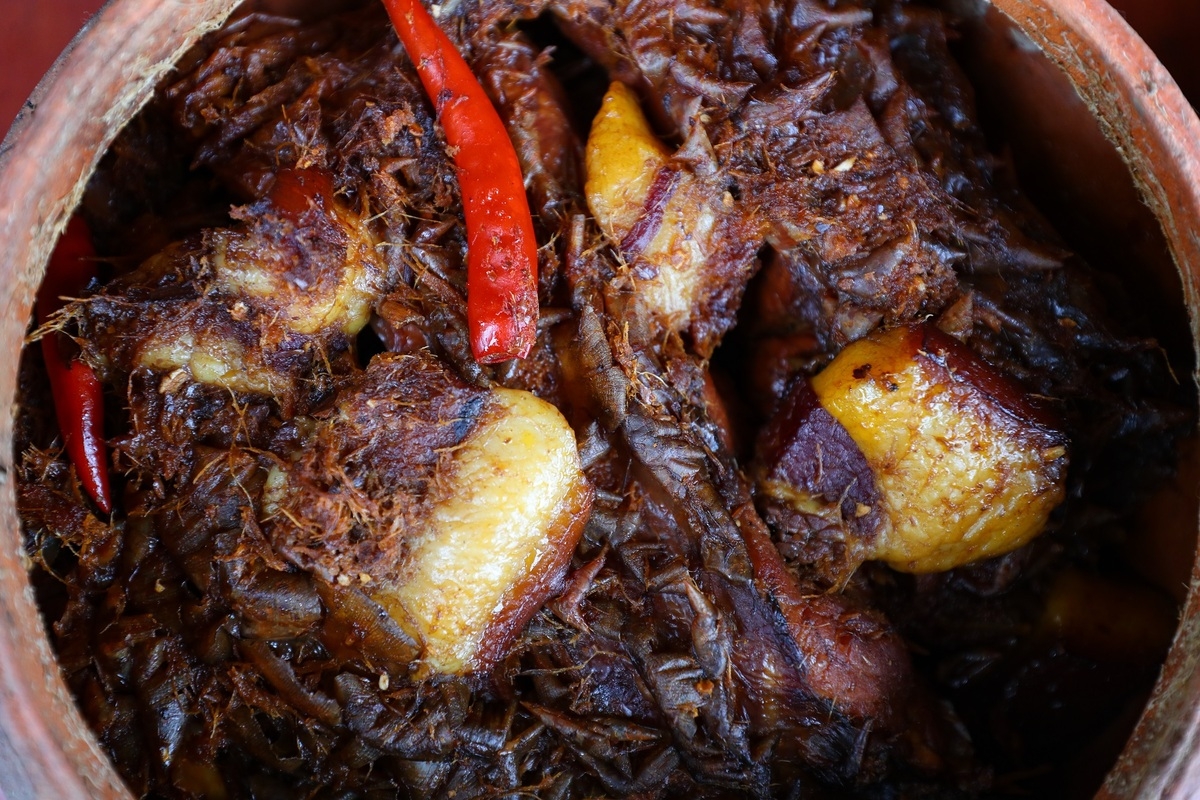 (Photo: Ngoisaonet)
The cooked fish boasts a perfectly blackish brown color, soft and intact flesh, especially the soft bones can be eaten without any removal. Ha Nam's braised fish pots are sold to many provinces across Vietnam, especially in northern provinces.
'Happy Village' built for Muong ethnic people

LG Electronics (LG) is partnering with Habitat for Humanity Vietnam (Habitat Vietnam), the housing nonprofit organisation that helps 1,200 Muong-ethnic individuals in Hoa Binh province ...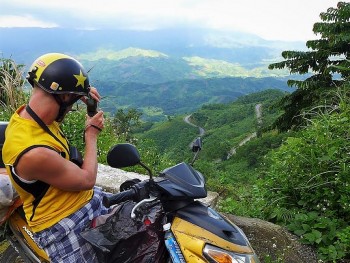 Viet's Home
Written with such love and care for Vietnam, the brilliant travel guides of Tom Divers inspire expats and foreign tourists to explore the wild, remote corners of the nation.