Vietnamese, South Korean PMs Discuss Ways To Reinforce Relations
Prime Minister Pham Minh Chinh and his counterpart of the Republic of Korea (RoK) Kim Boo-kyum have discussed a range of specific measures aimed at promoting the bilateral strategic co-operative partnership.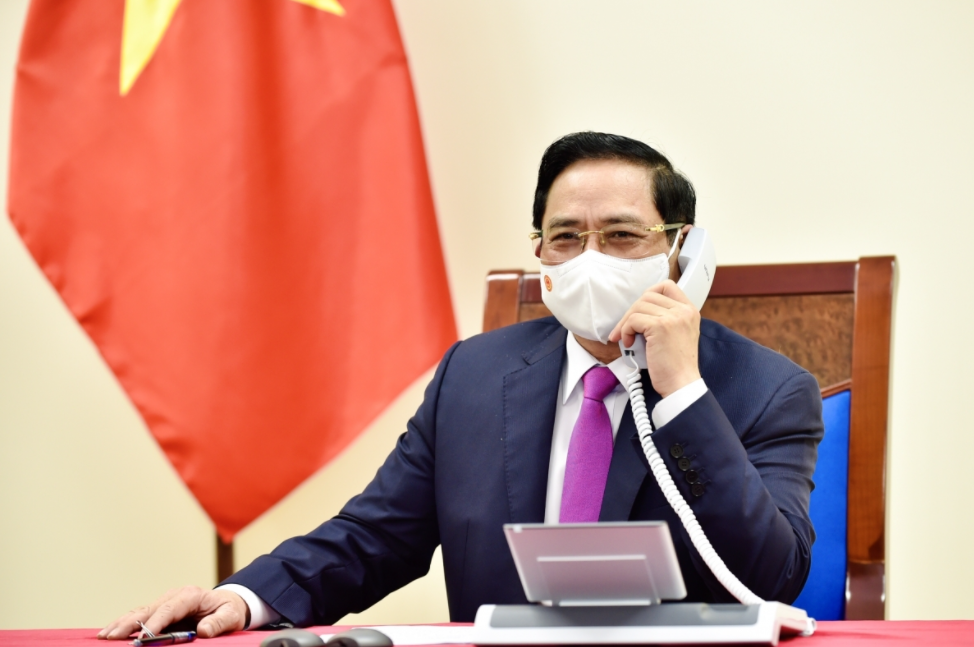 Prime Minister Pham Minh Chinh holds online talks with his counterpart of the Republic of Korea Kim Boo-kyum on July 22. (Photo: VOV)
During online talks held on July 22, Prime Minister Pham Minh Chinh and his counterpart of the Republic of Korea Kim Boo-kyum consented to working closely together, maintaining all-level exchanges to bolster joint work across multiple fields, whilst also holding exchanges between citizens of both countries. They also pledged to regularly discuss key issues regarding bilateral ties moving forward, VOV said.
Furthermore, both sides were able to reach a consensus on achieving the goal of elevating two-way trade to US$ 100 billion in a balanced manner, including facilitating popular Vietnamese exports, such as agro-forestry-fishery products and seasonal fruits.
The nation, therefore, encourages and creates favorable conditions for the Republic of Korea firms to continue expanding and shifting investment to the country, while actively assisting those negatively impacted by the Covid-19 pandemic, Prime Minister Pham Minh Chinh said.
The Republic of Korea side vowed to continue extending the supply of official development assistance (ODA) to Vietnam.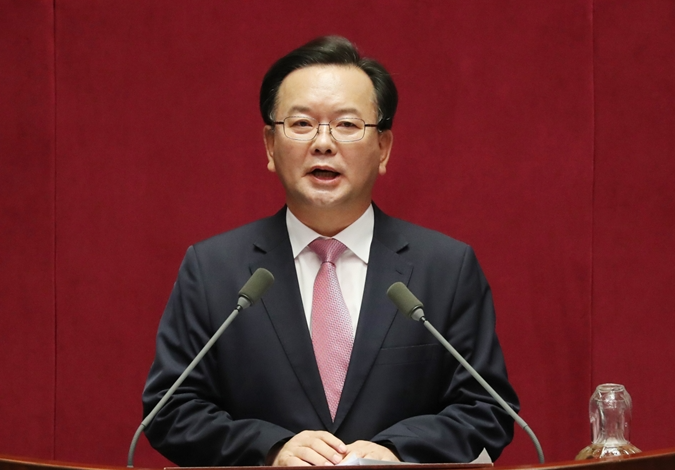 Prime Minister of the Republic of Korea Kim Boo-kyum. (Photo: Communist Party Online Newspaper)
Both sides will effectively maintain bilateral labor cooperation and make it easier for the Vietnamese in the RoK and the Koreans in Vietnam to have a stable and safe life, particularly amid the current pandemic, as well as step up several projects in national defense security.
About the fight against Covid-19, Prime Minister Pham Minh Chinh said Vietnam is actively implementing a vaccine strategy. He suggested the RoK continue assisting Vietnam in receiving vaccines via COVAX Facility at the earliest and share vaccine supplies to Vietnam as many as possible, according to Vietnam News Agency.
The pair promised to direct relevant agencies to share their experience and work closely together on the research and transfer of vaccine production technology. They also pledged to vaccinate foreign citizens, including those from the two countries.
With regard to regional and global issues of shared concern, they committed to boosting collaboration at future multilateral forums.
Both sides shared their joint vision on ensuring security, maritime safety, and freedom in the Bien Dong Sea (internationally called the South China Sea), as well as maintaining an environment of peace and stability and settling disputes by peaceful means in accordance with international law, including the 1982 United Nations Convention on the Law of the Sea. This should be done while seriously implementing the Declaration on the Conduct of Parties in the South China Sea (DOC) towards the early signing of an effective and efficient Code of Conduct in the South China Sea (COC).
South Korea's relationship with Vietnam has deepened and evolved since formal diplomatic relations were established in 1992. The two countries will celebrate their 30th anniversary of diplomatic relations establishment next year, 2022.