Vietnamese students earn 20 medals at International Olympiad Contest
20 out of 24 Vietnamese students sitting for the online 17 International Mathematics and Science Olympiad 2021 (IMSO) won medals, including two golds.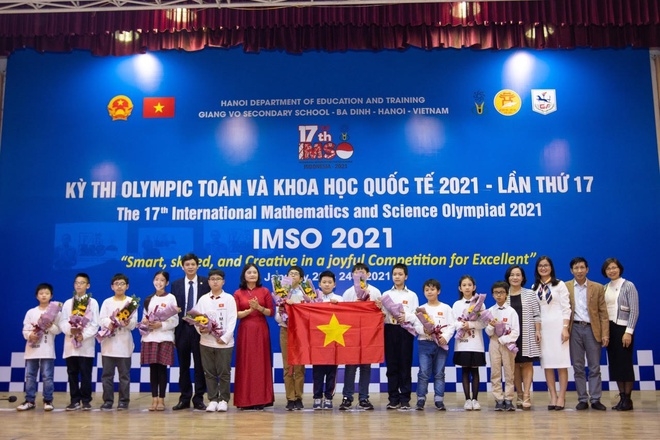 All students are 6 graders (Photo: Zing News)
According to Zing News, all the examinees are 6 graders from secondary schools in Hanoi. Among the 12 students sitting for the Math exam, 11 earn medals. Nguyen Tung Lam (from Giang Vo highschool) and Ha Hanh Hung ( secondary school division of the Hanoi-Amsterdam High School) were named at the Sunday closing ceremony of IMSO 21 after winning a gold medal each in mathematics. 5 others are titled with silver medals and 4 others with bronze medals.
Meanwhile, in Science, 5 students take home the silver and four earn bronze medals. Besides, Vietnamese examinees also left an impression at the contest as Nguyen Tung Lam won the extra prize as the candidate with the highest score in the discovery competition.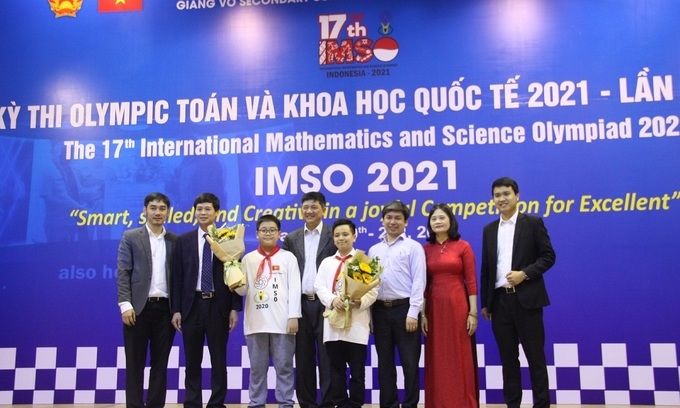 Nguyen Tung Lam and Hoang Manh Hung are congratulated by the Hanoi Department of Education for their achievements at the 17th International Mathematics and Science Olympiad, January 24, 2021. (Photo courtesy of the Giao duc va Thoi dai Newspaper)
The 17th IMSO, an annual competition for students under 13, was held January 21-24. Hosted online by Indonesia due to the novel coronavirus pandemic, participants had to perform in their own countries within a specific time frame. The performance was broadcast live.
In Vietnam, the Giang Vo Secondary School was chosen as the venue for the competition. Vietnam hosted 16th IMSO in 2019 and the home team won 15 gold, 14 silver and seven bronze medals.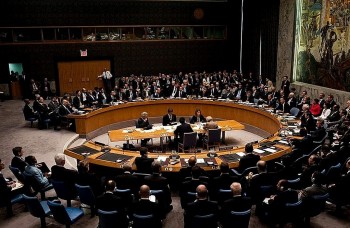 Friendship
The "International Day of Women in Diplomacy" is recently adopted by the United Nations (UN), which is to be celebrated every year on June 24. UN General Assembly Abdulla Shahid said that the resolution opened the door to discuss the challenges of women in diplomacy face, to celebrate women in diplomacy and to inspire the next generation.