Young Vietnamese Talents Make Strong Impression in 2021
Last year, overseas Vietnamese continued to have much passion for scientific research, earning achievements such as the prestigious awards of Dr. Nguyen Trong Hieu, Prof. Le Thi Hoai An and Dr. Tran Le Huu Nghia.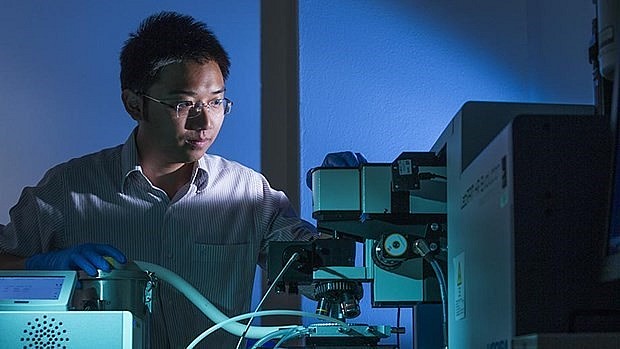 Dr. Nguyen Trong Hieu. Photo: VNN
Hope for new material technology
Dr. Nguyen Trong Hieu, senior lecturer in the solar cell major at the Australia National University (ANU), has just been honored as one of 10 outstanding individuals to receive the Golden Globe Science and Technology Award in 2021.
The young man attracted attention because he had 72 publications in international journals, and founded and managed two optical laboratories at the Australian National University.
Since 2019, Hieu's research group has announced the invention of the "miracle of speed and space," paving the way for the birth of defect detection tools on solar cells with high resolution and accuracy.
The Australia Renewable Energy Agency granted AUD1 million (US$750,000) for the project on new-generation solar cell development conducted by Hieu's research team.
Currently, the team is focusing on developing and improving new measurement methods for solar cells, helping to find defects in batteries from the first stages of production.
The team also achieved positive initial results on a new method that can measure multiple optical properties of materials at once.
The group's measurement methods are used by many universities and research institutes around the world, such as the University of New South Wales, the University of Sydney in Australia, the US National Renewable Energy Laboratory and a number of research institutes in Europe.
Nguyen Trong Hieu and the research team will continue to improve solar cell measurement methods and related theories, pursue the discovery of new technologies.
Discussing his scientific research path, he said: "I always try to learn and absorb other people's knowledge and experiences. Once I made a choice, I am determined to follow the path. I have a goal first, then go step by step to achieve it."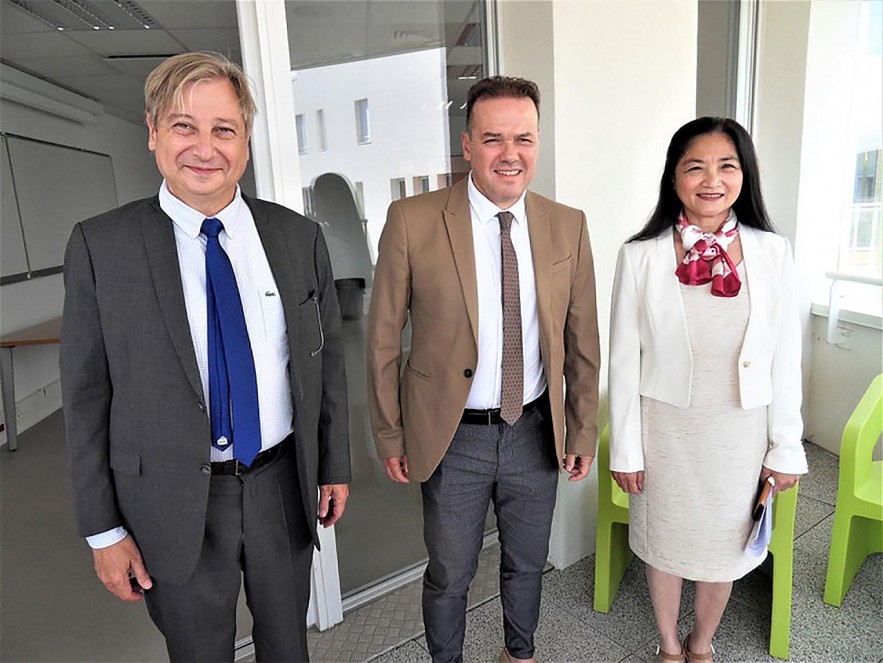 Prof. Le Thi Hoai An (far right) during the honoring ceremony at the University of Lorraine. Photo: Le Thi Hoai An
Winner of the French mathematics prize
Prof. Le Thi Hoai An has become the first researcher in France and the second Vietnamese to receive the Constantine Carathéodory Prize in international mathematics in 2021 (Prof. Hoang Tuy was the first to receive the prize in 2011).
This is a prestigious award in the name of mathematician Constantine Carathéodory, created by the International Society of Global Optimization in 2011. The prize is awarded every two years to an individual (or group) in recognition of time-tested foundational contributions to the theory, algorithms, and applications of Global Optimization.
She and her husband founded the theory of Difference of Convex Functions (DC) and DC Algorithm (DCA). These are powerful and effective tools developed by Prof. Pham Dinh Tao in 1985, and have been widely developed since 1993 through joint research.
She said DCA was used by many world scientists in different specialized fields, and attracted many big industrial firms throughout he world.
It is an effective tool that allows the solving of tough problems in many different application areas such as data mining and machine learning, telecommunications, and transportation.
Since 2013, she, her husband and Prof. Nguyen Ngoc Thanh in Poland organized the International Conference on Computer Science, Applied Mathematics and Applications, gathering over 50 Vietnamese scientists working in applied mathematics and information technology in Europe.
Spirit of global connection
Recently, Star Scholars announced the results of the Noam Chomsky Prize 2021 for six scholars. This award is given to those who have made an exceptional contribution to transboundary research, demonstrating academic collaboration among scholars around the world.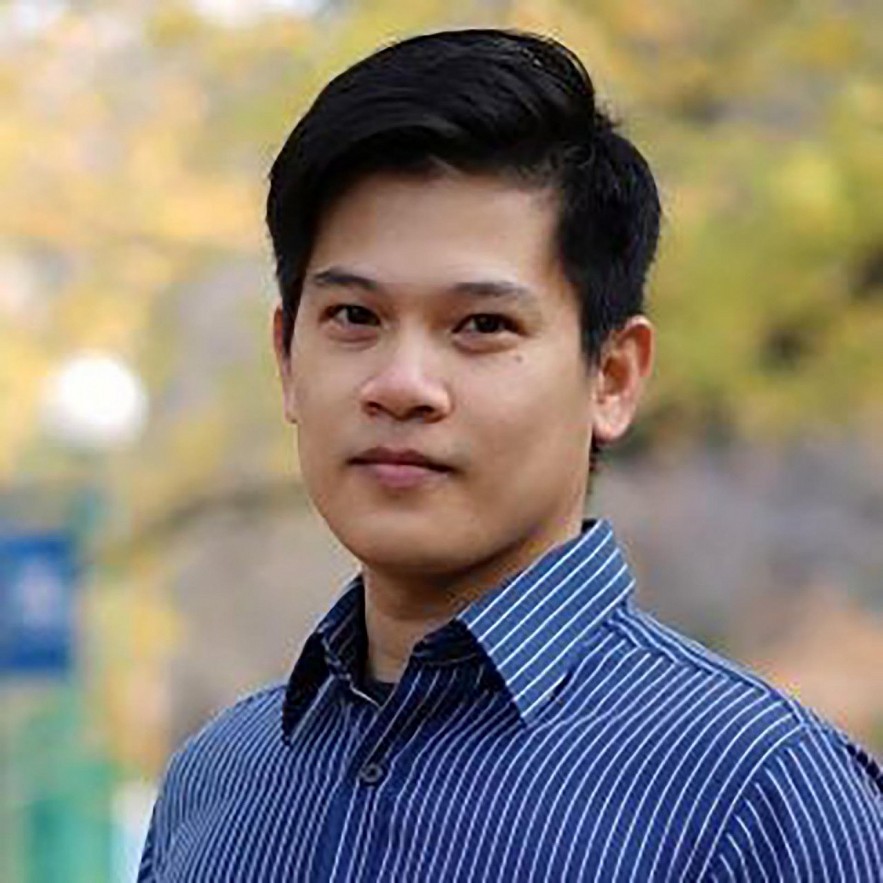 Dr. Tran Le Huu Nghia. Photo: WVR
Dr. Tran Le Huu Nghia, currently a research fellow at the College of Business & Economics (Australian National University), was awarded the Noam Chomsky Award for Rising Star Emerging Scholar in 2021.
With this honor, Tran Le Huu Nghia is the third Vietnamese to ever receive the Noam Chomsky Award. Previously, in 2020, two Vietnamese people receiving this award were Tran Xuan Bach, Hanoi Medical University and Tran Thi Ly, Deakin University.
Constantly working and researching, he has published about 30 articles/books indexed on ISI, Scopus catalogs.
His research topics are mainly on graduate employment, work-integrated learning, teacher training, international education and English language teaching.
Dr. Tran Le Huu Nghia has been a member of many Vietnamese and international projects on education.
At Ton Duc Thang University, he is a researcher in the Informetrics Research Group.
Hanoi girl who does math in the US

Entering university at the age of 16, Tran Mai Ngoc's goal at that time was to choose a major that "must be self-study, because only ...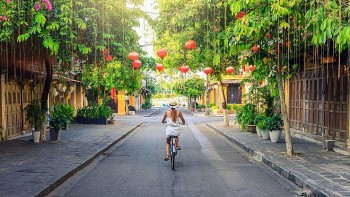 Viet's Home
What has International Living (IL) research revealed about the best retirement havens in 2022? Read on…