Vietnam's architecture wins prestigious international award
VEDANA restaurant is the only architecture in Vietnam to win the Grand Prize of the 11th international YUANYE Awards.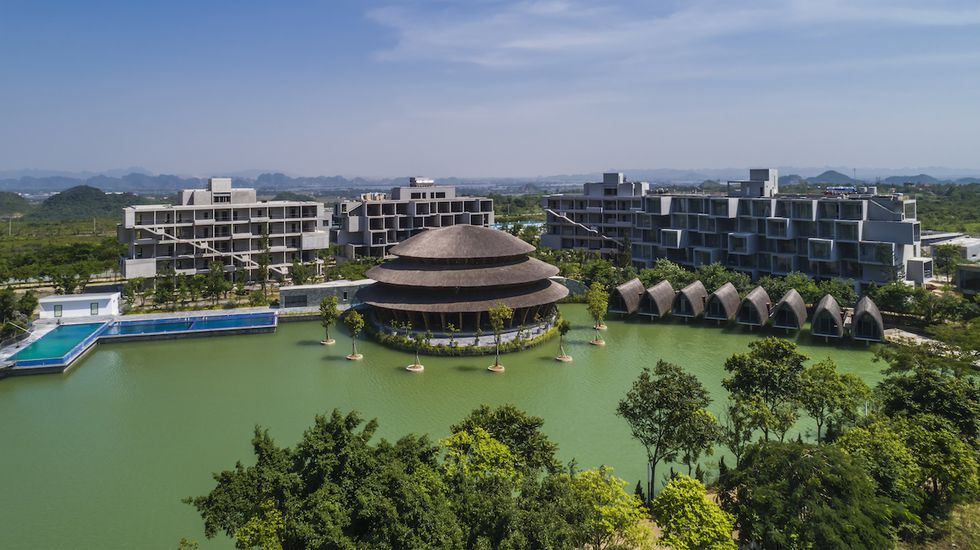 Vedana restaurant is situated at the edge of Cuc Phuong forest where is surrounded by mountains and dense greenery. Photo: VTN
Overcoming nearly 1000 entries of more than 500 enterprises from different countries in the world, "VEDANA RESTAURANT" by Vo Trong Nghia Architects (VTN Architects) became the only building in Vietnam to win the most prestigious award (GRAND PRIZE) together with the world's leading company, OMA at the 11th YUANYE Awards, according to Thanh Nien Newspaper.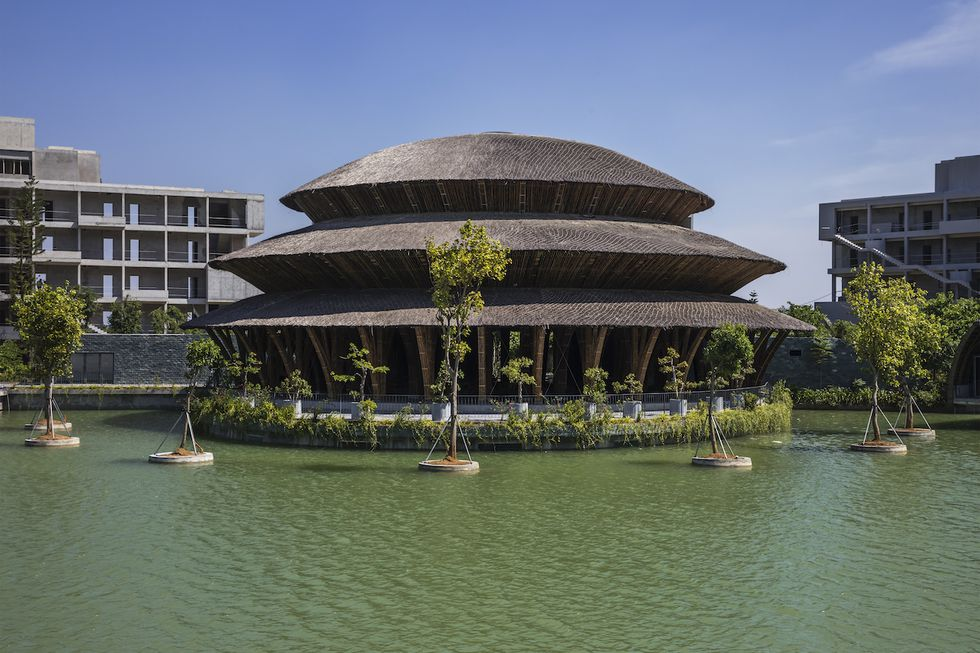 Photo: VTN
VEDANA is located in the Vedana Resort complex which is fully planned by Vo Trong Nghia Co., Ltd. It includes 135 villas, 5 condotel buildings, and 8 bungalows, with the number of rooms up to 622 and the expected number of guests of 1350 people. VEDANA is designed to become a central restaurant that serves the abovementioned guests and wedding events.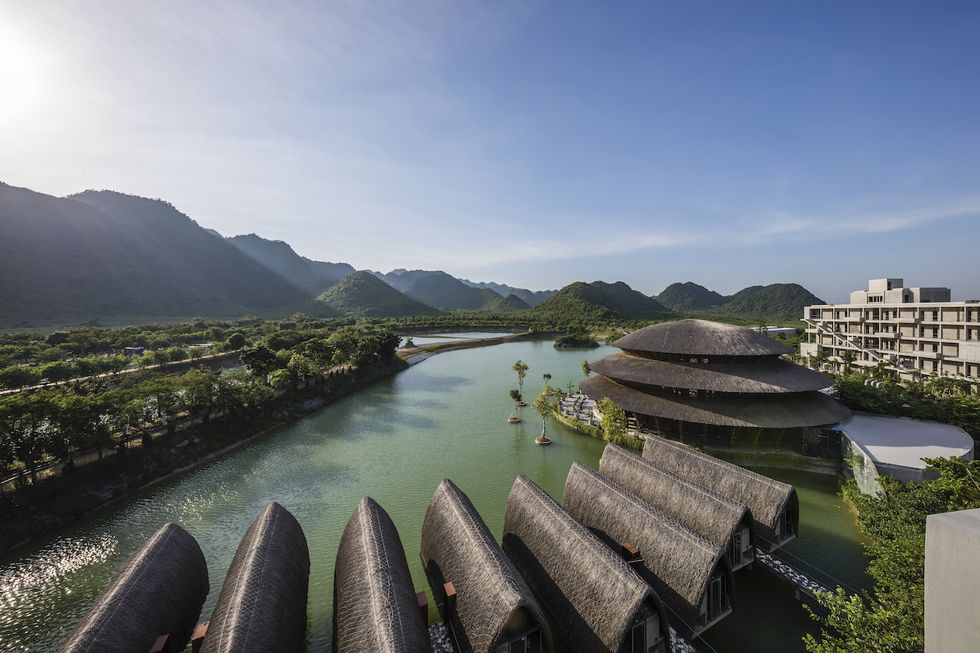 Photo: VTN
The building has a roof area of ​​1051 square meters, with the largest roof radius of 18.3 meters. The height from the ground to the top is 15.85 meters, making it become the tallest building among the bamboo houses designed by the VTN Architects.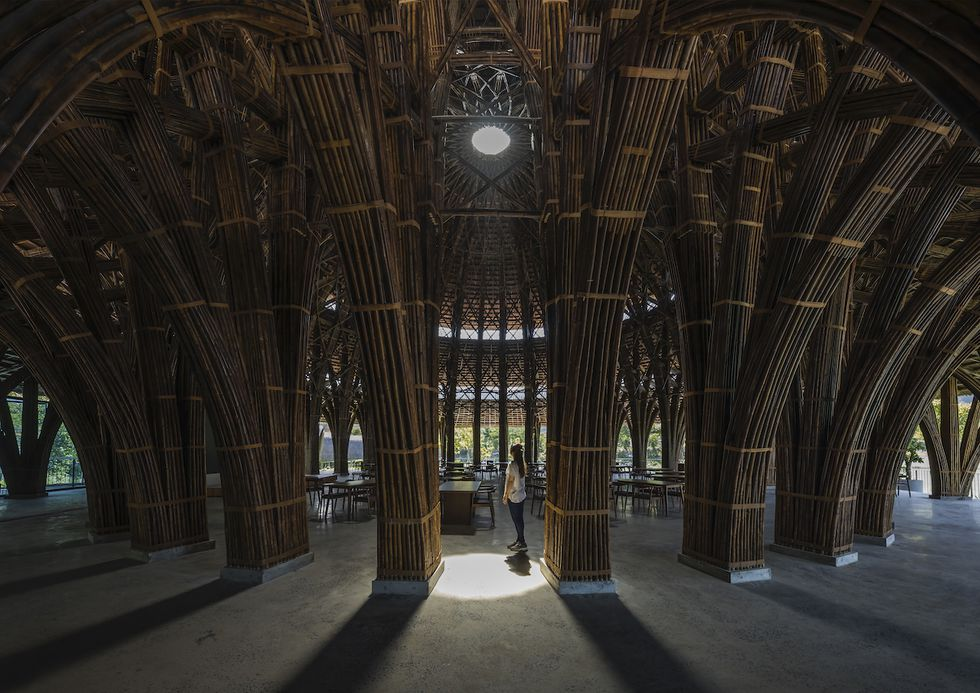 Photo: VTN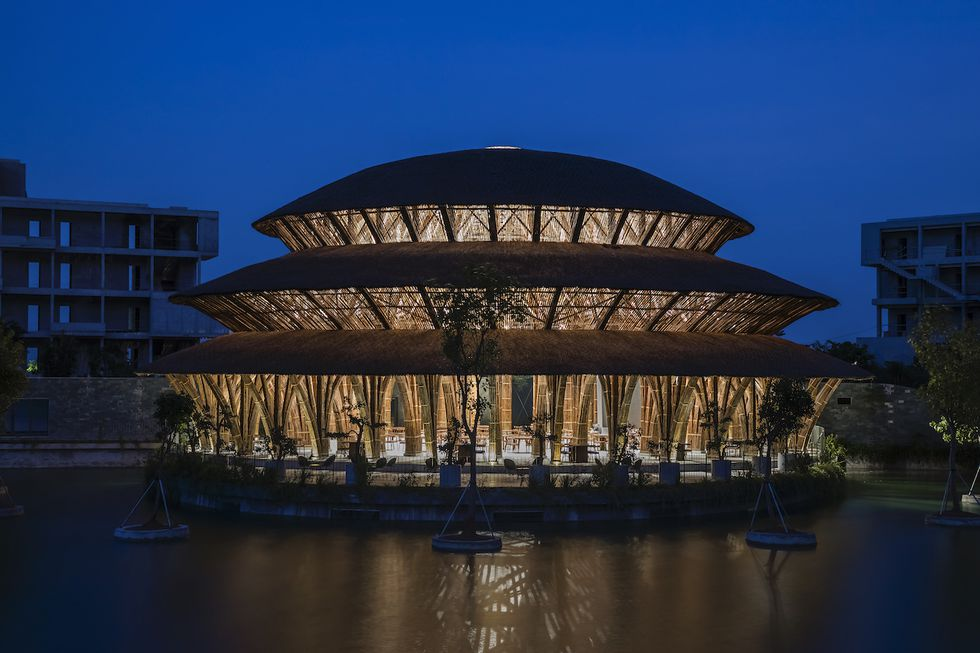 Photo: VTN
VEDANA is built from 36 bamboo frames that form a three-story dome.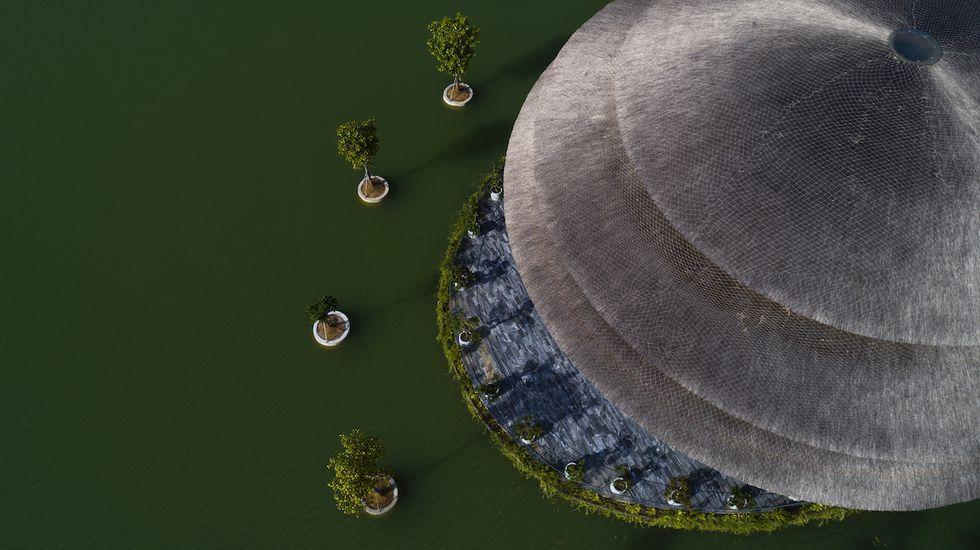 Photo: VTN
The restaurant lies on a large lake. The lake plays a very important role in regulating the temperature for the complex in general and restaurants in particular, especially in areas with high temperatures in summer like in Cuc Phuong. In addition, it serves as a place to store rainwater and water flowing down from the mountains. At the same time, it provides water for irrigation for about 15 thousand flower trees in the area.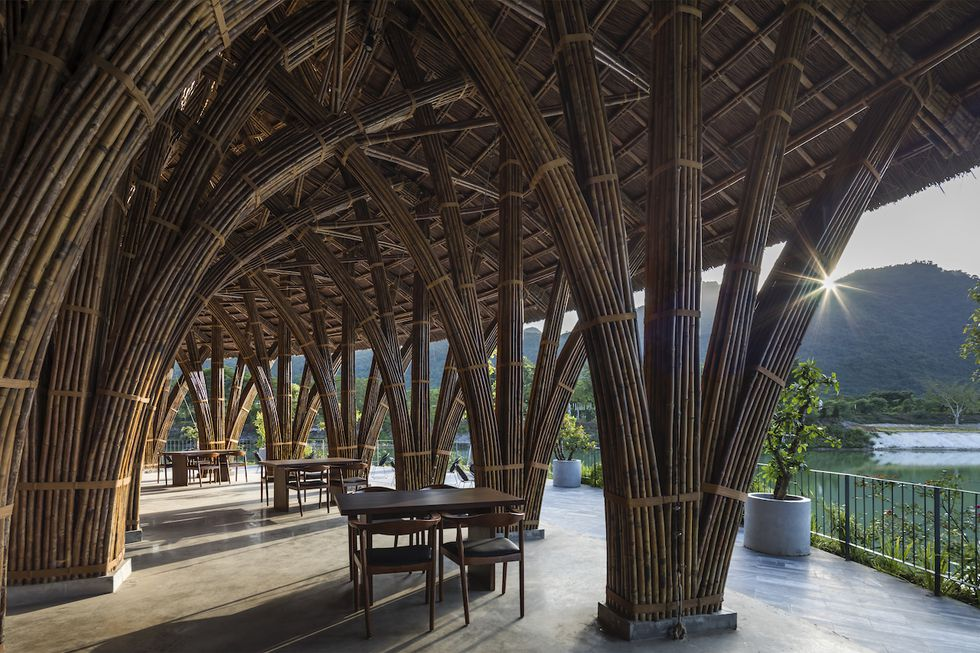 Photo: VTN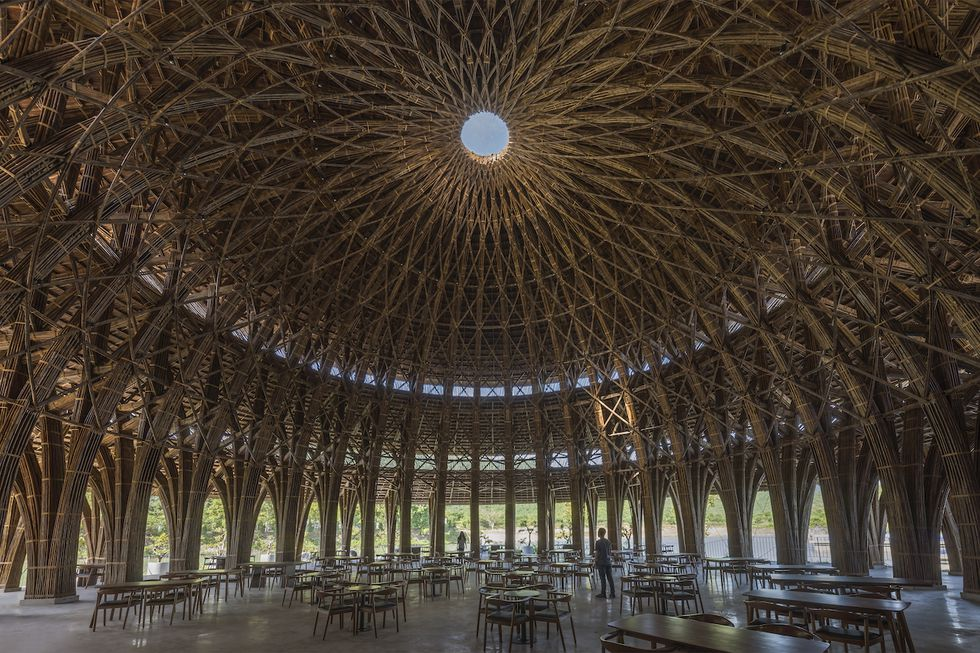 Photo: VTN
The restaurant offers both indoor and outdoor spaces that bring different experiences for diners.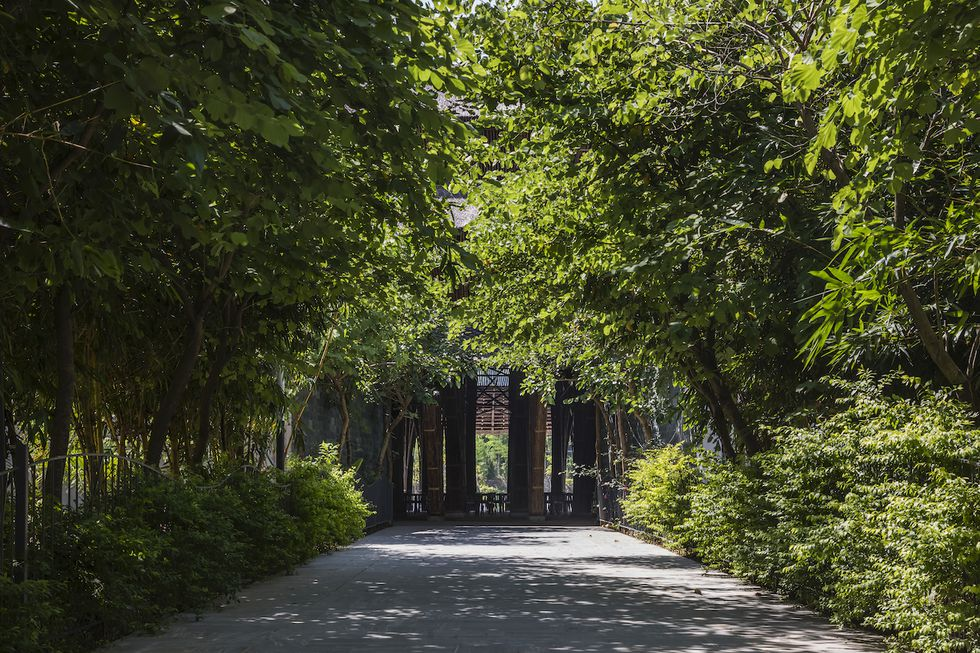 Photo: VTN
Space is fully covered by greenery.
Established in 2010, YUANYE Awards aims to honor outstanding works. Most importantly, the YUANYE Awards highly appreciates the creativity and prestige of international designers as well as encourages the development exchange among different countries.
After 11 years of development, the YUANYE Awards has become one of the international competitions with a large number of participants. The 11th YUANYE Awards attracted more than 20 countries and regions. Among the awards dedicated to architects, there are nearly 1000 entries of more than 500 enterprises.
Among the awards dedicated to students, there are more than 3,000 entries of more than 8,000 students from 431 universities.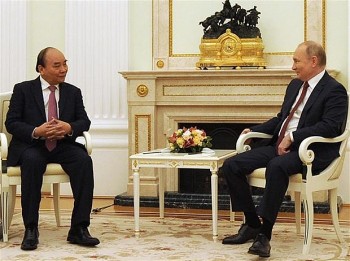 National
An article in Russia's independent newspaper focused on the Vietnam-Russia relationship and the significance of President Nguyen Xuan Phuc's visit to Russia from Nov. 29 to Dec. 2.