Vietnam's Bamboo Airways to Sign $2 Bln Deal with GE for Engines on Boeing Jets
Vietnam's Bamboo Airways will sign a deal valued at nearly $2 billion with General Electric to purchase GEnx engines to power Boeing 787-9 Dreamliner aircraft, the airline said on Tuesday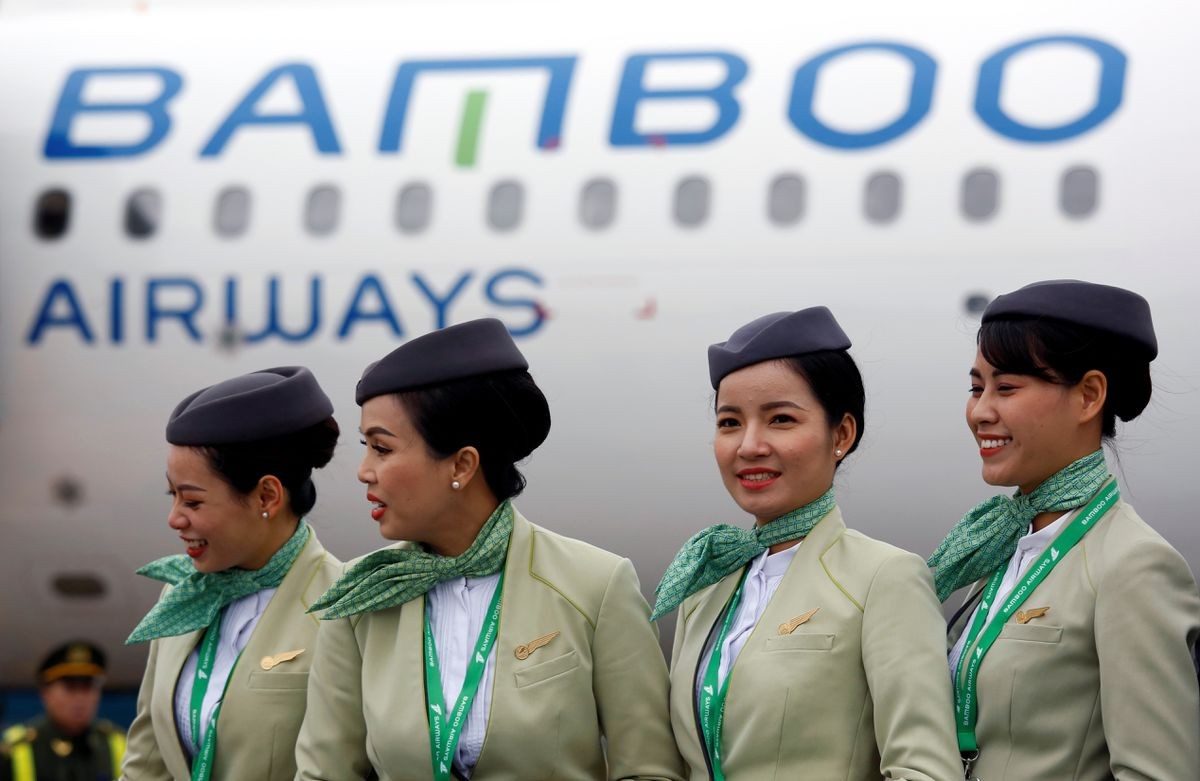 Crew members stand near an Airbus A321 aircraft of Bamboo Airways before a flight at Noi Bai airport in Hanoi, Vietnam January 16, 2019. Photo: Reuters
The deal will be signed in the United States later on Tuesday in the presence of Vietnam President Nguyen Xuan Phuc, Bamboo said in a statement.
The GEnx engines, due to be delivered in 2022, will be used on the airline's wide-body Dreamliner fleet to operate planned non-stop routes between Vietnam and the United States, the company said.
"This new signing agreement will be an important milestone for the airline to expand its transcontinental flight network, connecting Vietnam with medium- and long-range markets," the statement said.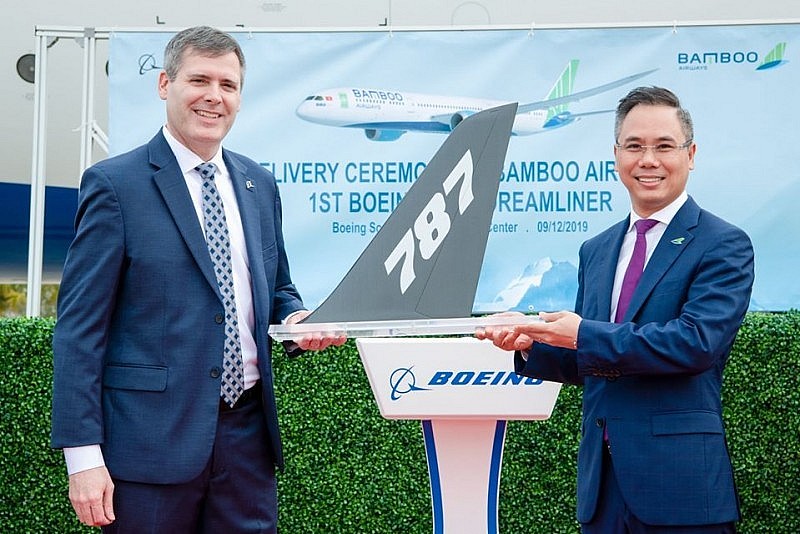 Bamboo Airways officially receives the first Boeing 787-9 Dreamliner from the Boeing South Carolina Delivery Center in the USA.
The airline said it will open a representative office in the United States and sign agreements with San Francisco International Airport and Los Angeles International Airport this week, paving the way for its first test of a non-stop flight between the countries on Thursday.
Bamboo said it aims to finalize procedures for non-stop commercial flights to the United Sates early next year, pending government approvals, Reuters reported.
Bamboo said it is also seeking to expand its international flight network and open more routes to Australia, the United Kingdom and Germany, using its Boeing 787-9 Dreamliner aircraft.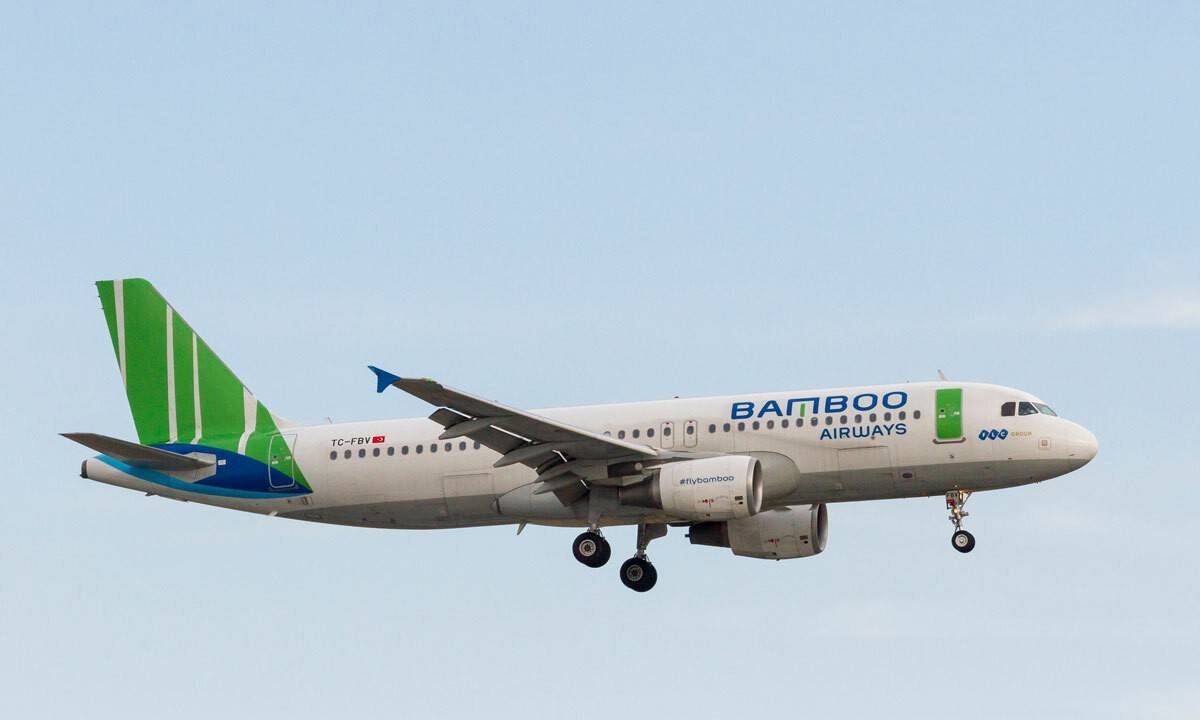 A Bamboo Airways aircraft prepares to land at Tan Son Nhat International Airport in Ho Chi Minh City. Photo by Shutterstock
Bamboo Airways to Launch First US Route
In early September, the startup airline said it had completed necessary procedures to begin its first direct flight to the U.S. starting Sep. 23, set to be the first Vietnamese airline to do so.
The airline stated it had received licenses from U.S. Transportation Security Administration (TSA) to conduct 12 return flights between the two countries from September until November.
It will connect Hanoi and Da Nang City with San Francisco, Los Angeles and Seattle-Tacoma.
Bamboo Airways in May received permits for charter flights from Vietnam to the U.S.
The U.S. is considered one of the most difficult aviation markets in the world with stringent safety regulations from the TSA.
Bamboo Airways is the second Vietnamese airline to have acquired permits from the TSA, with the first being Vietnam Airlines which is set to start its first U.S. route next month, as reported by VNE.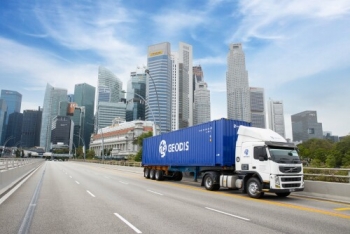 Economy
GEODIS, a global leading transport and logistics services provider, has expanded its road network in Southeast Asia to Vietnam; another step towards its ambition to develop a scheduled road service connecting Singapore to China.