Bamboo Airways granted regular flight slots to the US
Bamboo Airways has just secured regular direct flight slots from Ho Chi Minh City to San Francisco and Los Angeles from September 1.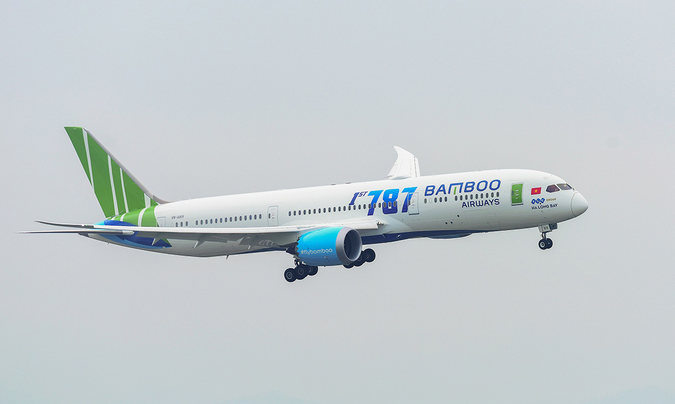 Bamboo Airplane. (Photo: VN Express)
The information was released by Bamboo Airways on May 7 afternoon. The airline plans to connect Vietnam to the US visa regular direct flights with a Boeing Dreamliner 787-9.
Bamboo is the first airline in Vietnam to secure direct commercial flights to the US. Accordingly, flight hours from Vietnam to the US will be reduced to 15-16 hours, instead of 20 hours as previously.
In San Francisco, Bamboo Airways's flights are allowed to land at 10 am (local time) and take off at 1 pm. The landing and takeoff times at the Los Angeles International Airport flights are 9:30 a.m. and 12:30 p.m., respectively.
According to Bamboo's representative, the fact that US authorities allowed Vietnam to operate direct flights to the US biggest airports affirmed the operating capacity, safety, and service quality of Bamboo, as well as other Vietnam's aviation brands.
Bamboo Airways is rushing to complete the final steps in training crew. Bamboo Airways is rushing to complete the final steps in building its personnel apparatus, including pilots, flight crews according to thorough and comprehensive requirements and regulations related to safety and security.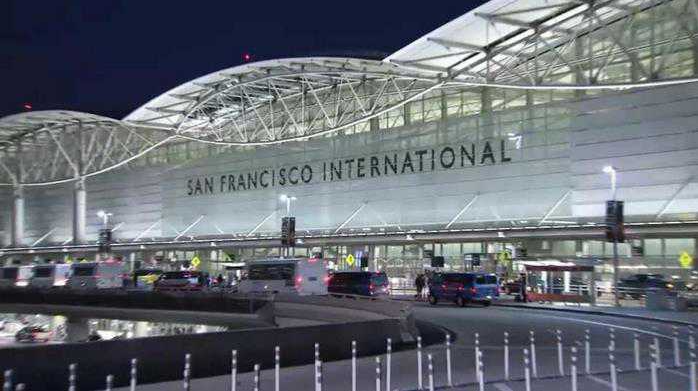 San Francisco International Airport. (Photo: VTV)
In addition to the mentioned direct flight route, the Ministry of Transport is implementing procedures related to Bamboo Airways' designation to operate charter flights between Vietnam and the US. according to the Vietnam Aviation Authority's recommendations at the end of April.
Bamboo Airways will be allowed to organize passenger flights for experts, foreign investors, Vietnamese citizens, goods from Vietnam to the US, and goods from the US to Vietnam when approved by the Prime Minister, relevant ministries and branches.
According to the Vietnam Aviation Authority, the charter flight allowance given to Bamboo in the first phase is in accordance with the provisions of the U.S.-Vietnam Bilateral Air Transport Agreement. At the same time, it also facilitated the effective deployment of commercial flights under a special license issued by the US Department of Transportation, serving as the basis for routine preparations to fly to the US under the Government orientation.
Bamboo Airways Chairman Trinh Van Quyet said that the airline plans to hold flights charter to the US from July.
In addition to routes to the US, Bamboo Airways is also promoting other international destinations as soon as it gains permits from the government. Direct flights to Korea, Taiwan,and Japan can be deployed by the company in the second quarter of this year. Procedures to open direct flights to the UK, Germany, Tokyo (Japan), Melbourne, Sydney (Australia), Singapore, Thailand, China are also in development.