Vietnam's exports to U.S surge 50% in first four months of 2021
The U.S. was Vietnam's largest export market in the first four months with the value of shipments surging 50 percent year-on-year to $30.3 billion.
It was followed by China at $16.8 billion, the E.U. at $12.6 billion, and ASEAN at $8.8 billion, Vnexpress reported.
The top exports to the U.S. included wood and furniture, textile and garment, footwear, and computers and electronics.
Experts said the prospects for exports to the U.S. are improving thanks to Vietnam's success in containing Covid-19, the U.S.-China trade tension, and the recovering demand there.
China was Vietnam's largest exporter with the value rising by 47.8 percent year-on-year to $33.1 billion, followed by South Korea, ASEAN, and Japan.
Vietnam witnessed the growth of exports and imports in the first four months of 2021 hitting a 10-year record high, data of the General Statistics Office (GSO) shows.
From January-April, exports totaled $103.9 billion, an increase of 28.3 percent against the same period last year.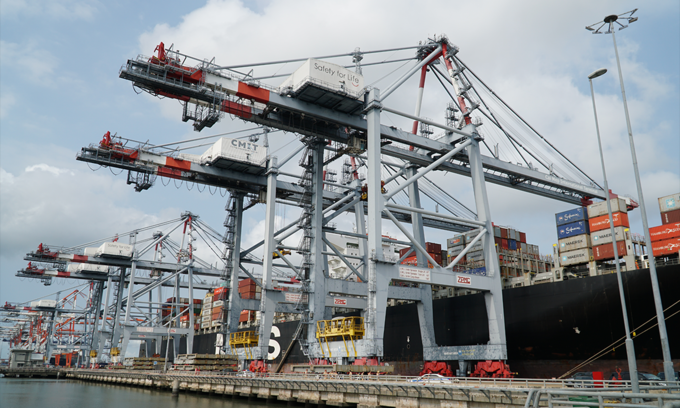 A container ship is unloaded at a port in the southern province of Ba Ria–Vung Tau. Photo by VnExpress/Dang Khoa.
The domestic sector exported $25.76 billion worth of goods and services, up 12.8 percent year-on-year and accounting for 24.8 percent of the total overseas shipments, while the foreign-invested sector contributed $78.14 billion, up 34.4 percent and representing 75.2 percent of the total, the VNA reported.
The highest growth was seen in the heavy industry and mining sector, which generated $57.58 billion in export revenue, a year-on-year rise of 33 percent. It was followed by the light and craft industries, 27.5 percent; and agriculture and forestry, 8.8 percent.
Four-month imports rose by 30.8 percent from a year earlier to $102.6 billion. Some 93.9 percent of the imports were capital goods, worth a total of $96.31 billion, up 31.4 percent. The remainder was consumer goods, valued at $6.3 billion, up 22.5 percent.
The GSO also reported a trade surplus of $1.29 billion and total retail sales of goods and services of close to VND 1.7 quadrillion ($73.5 billion) in the first four months of the year, up 10 percent year-on-year.
Vietnam moved up four grades to become the second-largest exporter to the US in 2020, with its export turnover to the country surging 24.5 percent to an estimated $76.4 billion.
The US remains the biggest importer of Vietnamese goods in recent years, importantly contributing to expanding markets, promoting products, and increasing foreign currency income.
However, Vietnam's exports to the US account for 2.7 percent of the American country's total imports from all countries and territories worldwide.
Besides traditional exports such as textiles, footwear, and aquatic products, Vietnam has also shipped electronics, spare parts, and wooden products to the market.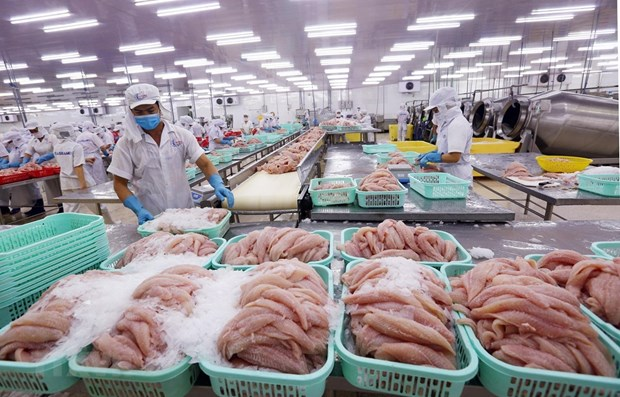 Vietnam's exports to the US estimated at $76.4 billion in 2020. Photo: VNA
According to the Vietnam Trade Office in the US, the two countries have witnessed a strong breakthrough in the bilateral trade turnover, especially Vietnam's exports to the US.
Statistics from the US side showed that the two-way trade increased to 75.7 billion in 2019 from just $450 million in 1995 when Vietnam and the US established diplomatic relations.
Apart from trade cooperation, the two countries have also enhanced cooperation in investment, research, sci-tech development, transportation, education, telecommunication, and energy.
According to Deputy Minister of Industry and Trade Do Thang Hai, the groups of textiles, footwear, aquatic products, electronics, components, and furniture will have great opportunities to boost exports to the US in the coming time.
The diverse cooperation is expected to create a foundation for substantial, extensive, and sustainable cooperation between the two economies in the future.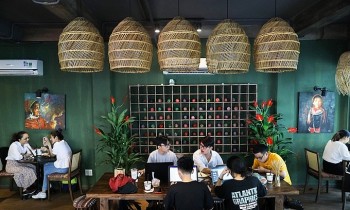 National
Vietnam News Today (October 28): Vietnam confirms 4,404 domestic Covid cases; Vietnam attends first ASEAN-Australia Summit; HCM City allows to resume on-site dining; Vietnam among top 10 largest suppliers of goods to EU market.