Vietnam's Health Ministry warns citizens of fake Covid-19 vaccine sales
As Vietnam began launching its mass Covid-19 vaccination campaign, the Health Ministry has warned residents to stay vigilant of fake Covid-19 vaccines.
Some domestic and international organizations and businesses had contacted the ministry recently to sell Covid-19 vaccines produced by British-Swedish firm AstraZeneca and U.S. company Moderna though none had been officially authorized by the producers, the ministry said.
AstraZeneca wrote to the ministry on March 1, saying that besides global initiative Covax, UNICEF, and Vietnam Vaccine JSC, the biopharmaceutical company did not authorize any other business, individual, or organization to supply its Covid-19 vaccine in Vietnam, Vnexpress reported.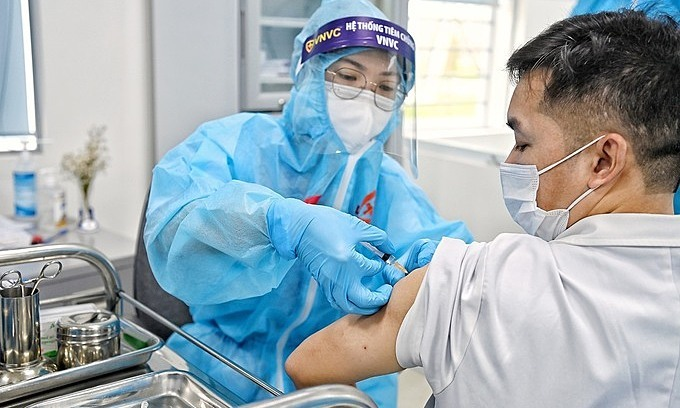 A man receives his first dose of AstraZeneca vaccine at the National Hospital for Tropical Diseases, Hanoi. Photo: Vnexpress.
Similarly, Moderna stated it had not yet authorized any units to sell or import Covid-19 vaccines for Vietnam.
Concerning the Russian Sputnik V vaccine produced by Generium JSC, the Russian Embassy in Vietnam said any purchase, sale, import, or cooperation need to occur directly with the Russian Direct Investment Fund.
Meanwhile, China and India both confirmed the purchase and import of vaccines must be approved by the government.
To ensure access for all Vietnamese, the health ministry encouraged all eligible businesses to approach and negotiate with suppliers around the world to import vaccines for domestic inoculation.
However, the ministry called on businesses to be prudent and proactive in verifying information and ensuring legal, financial, and commercial safety. In case of necessity, businesses could seek help from the Ministries of Health, Public Security, and Foreign Affairs to verify information related to the Covid-19 vaccine supply.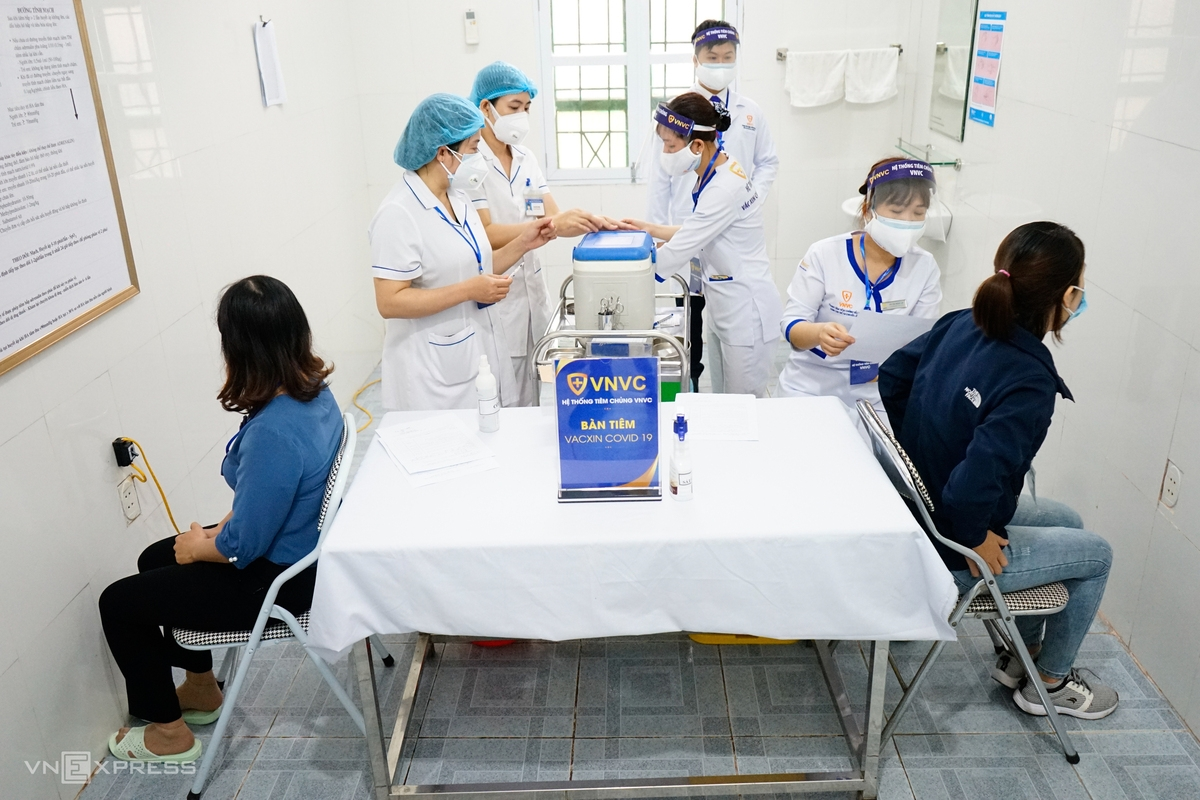 Photo: Vnexpress
Interpol earlier this month highlighted the possible threat of fake Covid-19 vaccine sales after police in China and South Africa seized thousands of doses of counterfeit products.
Interpol has repeatedly stressed coronavirus vaccines cannot be bought or sold over the Internet and has urged the public to report such cases of criminal activity.
Vietnam began its vaccination campaign Monday, starting with prioritized categories including frontline workers in 13 cities and provinces that had recently faced coronavirus outbreaks.
955 prioritized people have been given the AstraZeneca jabs within three days since the vaccination program kicks off. All are in stable health condition, recorded related reactions are expected.
Reports of the National Expanded Vaccination Program (TCMR) say 433 more recipients are injected on March 3 – the third day of COVID-19 inoculation. No serious reactions reported post-vaccination in the day. According to TCMR, vaccination safety has always been the first priority throughout the nationwide campaign. All localities have implemented the program in a serious manner.
All are frontline workers in the COVID-19 pandemic, including those who directly treat and take care of COVID-19 patients, medical staff sampling and testing suspected patients, members of contact tracing, and pandemic control force.
"There's a relatively high proportion of injected people experience side effects, such as pain at the injection site, low fever, fatigue", Dr. Vu Minh Dien, deputy director of the Center for Disease Control and Prevention, told VNE. "These mild reactions are, however, all common after vaccination. So far, there has been no anaphylaxis reported".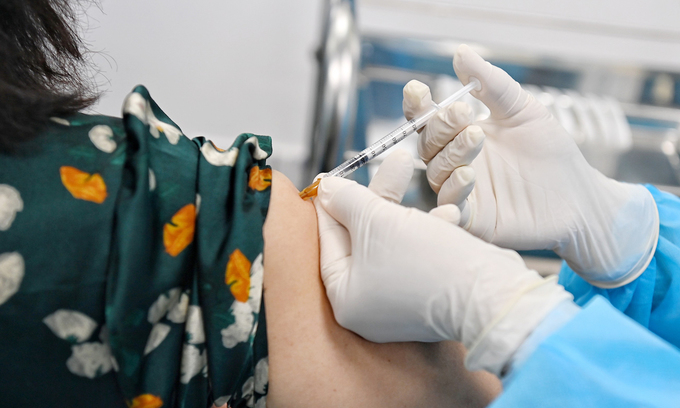 Photo: Vnexpress
Meanwhile, Khong Minh Tuan, deputy director of the Hanoi Center for Disease Control, estimated that the post-injection response rate was only about 3-5%. The rate was based on the reports of Hanoi's Thanh Nhan hospital.
Two nurses in Hai Duong who developed high fever after the injection are now in stable condition after prompt medical care. Hai Duong is the current biggest COVID-19 epicenter in the country. The northern province has injected the first 200 doses of the 32,000-dose batch on March 3 and is receiving another 3,000 doses on March 10. Provincial authorities are devising plan to effectively use and store the vaccine.
Vietnam has ordered 30 million doses from British-Swedish firm AstraZeneca, with around 117,600 arriving late last month.
The country will receive another 4.1 million AstraZeneca doses through Covax by April.
The Health Ministry has also approved Moderna and Sputnik V Covid-19 vaccines for emergency use.
Vietnam has so far reported 2,529 Covid-19 cases, including 1,588 domestically-transmitted cases. The ministry reported that a total of 2,004 patients had been given the all-clear from the coronavirus SARS-CoV-2 so far, and the fatalities remained at 35.
Among the active patients undergoing treatment, 48 tested negative for the virus once, 42 twice, and 118 thrice.
As many as 44,540 people who had close contact with confirmed COVID-19 patients or entered Vietnam from pandemic-hit regions are being quarantined across the country, including 497 in hospitals, 15,065 in other establishments, and 28,978 at home.