Vietnam's logistics markets is among world's top 10
Vietnam ranks eight in 2021's global index of emerging logistics markets, striking as a popular manufacturing hub.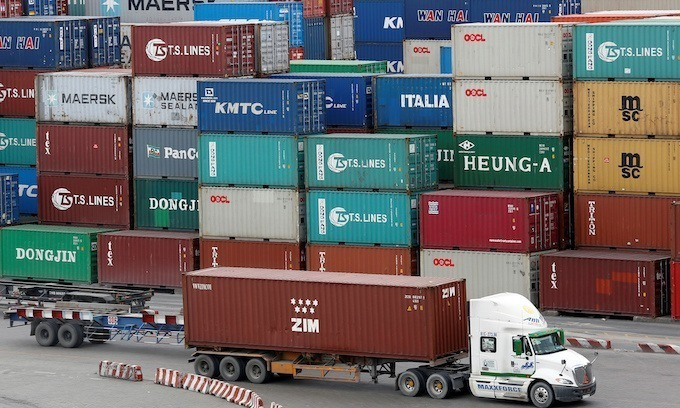 Containers are loaded at a port in Ho Chi Minh City. Photo by Reuters/Kham.
The country had an overall score of 5.67 out of 10 in the 2021 Emerging Markets Logistics Index released by leading logistics company Agility.
The firm ranked 50 economies based on three factors that make them attractive to logistics providers, freight forwarders, shipping lines, air cargo carriers, and distributors: domestic logistics opportunities, international logistics opportunities and business fundamentals, according to VnExpress.
Vietnam performed well in international opportunities, ranking fourth globally. It was 18th in domestic logistics opportunities and 21st in business fundamentals, which include regulatory environment, credit and debt dynamics, contract enforcement, anti-corruption safeguards, price stability, and market access.
"Vietnam has made strides as a manufacturing destination as a small number of companies has looked to ease dependence on Chinese production as a result of U.S.-China trade friction, rising costs and the Covid-19 crisis," the report said.
Vietnam's climb by three places to eighth demonstrates it effectively contained the spread of the virus, positioned itself deftly to absorb manufacturers seeking to leave China and possesses an enviable investment pipeline across a number of sectors, including fashion and electronics, which could see its rise continue in 2022, the report said.
China remained the world's leading emerging logistics market followed by India. Indonesia (3rd) and Malaysia (5th) were Southeast Asian countries that did better than Vietnam in the ranking.
According to the Vietnam Logistics Business Association's latest survey, there are around 30,000 logistics companies in the country, 4,000 of them foreign-owned.
The industry has been growing at 12-14 percent annually and is now worth $40-42 billion.
Vietnam's Logistics Industry: How Vietnam's Expanding Economy is Boosting Growth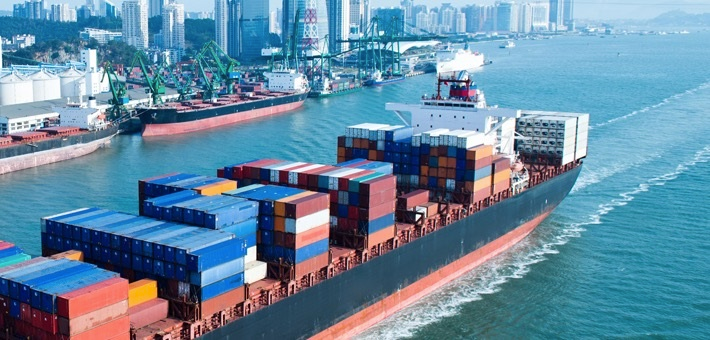 Photo: Kenresearch
Vietnam's logistics industry has been boosted by the country's booming GDP, rising manufacturing, and e-commerce sectors. In addition, the rapid adoption of e-commerce by the country's young demographic has increased the demand for expansion in logistic services, according to Vietnam Briefing website.
Vietnam aims to develop itself as an export-driven economy. By establishing economic zones and industrial parks, the government is proactively taking steps to foster manufacturing investments, which is another reason why Vietnam's logistics industry has strong potential.
Logistics is one of the fastest expanding sectors of Vietnam's economy, whose growth may outpace GDP. The country's import-export revenues reached close to US$390 billion in the first three quarters of 2020. This is a 1.8 percent growth compared to the same period last year as per the General Statistics Office (GSO). The Vietnamese government aims to achieve an annual logistics growth rate close to 20 percent by 2025.
In the past two decades, Vietnam has evolved into a leading manufacturing hub in ASEAN. As the country aims to be an export-driven economy, it requires importing raw materials and then exporting finished goods.
The increasing movement of goods to and from Vietnam has necessitated further development in its logistics sector. Vietnam's participation in several free trade agreements (FTAs) has further helped augment its manufacturing growth.
Vietnam's logistics market involves numerous SMEs that provide low-value-added service. Over 90 percent of the country's 3000-plus logistics firms have their registered capital below US$430,000. The other five percent have capital exceeding US$860,000, while the remaining companies play between these amounts.
The logistics sector presents a whole range of opportunities, which include:
Storage and distribution: Opportunities exist for developing warehousing infrastructure and distribution centers. There is a need to integrate existing storage infrastructure with other logistic functions, such as transportation, inventory management, cold chain, customs facilities, and warehouse management.
Software solutions: Most of Vietnam's warehouses and distribution centers lack software packages like Warehouse Management System (WMS) and Transport Management System (TMS). A WMS is essential for modern supply chain management, as it automates the process of order fulfillment from accepting raw materials to dispatching finished goods.
The WMS takes care of routine tasks such as picking-and-placing goods, scanning barcodes, and RFID tags, and updating inventory records in the ERP system instantaneously. The TMS system, helps shippers in scheduling, fulfilling, and optimizing the delivery process.
Learning resources: The rapid expansion of the country's logistics has increased the demand for a skilled and experienced workforce. The industry needs advanced and reasonably priced logistics programs. Local universities also have opportunities to introduce such programs.
Temperature controlled logistics: Import and export of perishable items like food and drugs have created a demand for climate-controlled logistics. In light of the pandemic, the need for the transportation of vaccines will provide further opportunities for temperature-controlled logistic operators.
Last-mile delivery: The massive boom in Vietnam's e-commerce has created several opportunities in the delivery sector. Services like two-hour and one-day delivery have great potential as the country's growing middle-class can afford such value-added services.
The logistics industry in Vietnam continues to face high costs. Logistics costs are 6 to 12 percent higher than that of Thailand, China, and Malaysia. These high costs may affect the manufacturing sector's competitiveness that import raw materials and export finished goods. However, the Vietnamese government has been proactively taking actions to reduce these by improving its transport infrastructure. These efforts have resulted in a significant decrease in logistics costs, from 25 percent to 16 percent of GDP in the last decade, according to Vietnam Briefing.
Underdeveloped infrastructure has restricted the capacity of several seaports in the country. For solving this issue, certain seaports have started collecting fees for using infrastructure and service facilities. In 2017, Haiphong set this trend, with Ho Chi Minh City following by announcing similar fees from July 2021.
These fees should supplement an additional revenue of US$130 million to Ho Chi Minh City and US$70 million to Haiphong. The government aims to use this collected revenue to develop transport infrastructure to ease jams at seaports.
The widespread fragmentation in Vietnam's logistics market may be a considerable bottleneck in tapping its full potential. Also, customs procedures are largely manual, slow, and will need work on improving efficiency. However, the government has introduced several measures including the online submission of documents to ease customs procedures.
The country will also need to standardize the cargo inspection process in seaports and airports. The highways linking industrial centers with ports are heavily congested, and their expansion can further benefit the industry.
Currently, not all logistics facilities are located close to ports and manufacturing hubs. Thus, new warehouses and distribution centers will need to be positioned closer to such hubs to facilitate the movement of goods.