Why Does Indian Rocket Fail to Launch Earth Observation Satellite?
The first and second stages of the rocket had functioned normally and detached. But the upper stage failed to ignite.
This photograph released by the Indian Space Research Organization (ISRO) shows Geosynchronous Satellite Launch Vehicle (GSLV-F10) carrying EOS-03, an Earth Observation satellite, taking off from Satish Dhawan Space Center in Sriharikota, India, Thursday, Aug. 12, 2021. Photo: Indian Space Research Organization via AP
An Indian rocket carrying a powerful earth observation satellite failed to fire fully on August 12, the state-run space agency said, in a setback for the country's space programme.
The satellite, meant for quick monitoring of natural disasters such as cyclones, cloudbursts and thunderstorms, was launched on a geosynchronous satellite launch vehicle (GSLV) at 0013 GMT, from the Satish Dhawan Space Centre in southern India, Reuters said.
What caused the failure of the mission?
About five minutes into the launch, the flight of GSLV-F10, which was carrying an earth observation satellite EOS-03, deviated from its scheduled trajectory, Indian Express reported.
The first and second stages of the rocket had functioned normally and detached. But the upper stage, powered by a cryogenic engine fuelled by liquid hydrogen and liquid oxygen at very low temperatures, failed to ignite. The rocket lost the power to carry on and its remains, along with that of the satellite, most likely fell off somewhere in the Andaman Sea.
The deployment of EOS-03, initially planned for March last year, was already delayed by over a year and a half, first by some technical glitches and then by the pandemic.
"(The mission) could not be fully accomplished mainly because of a technical anomaly observed in the cryogenic stage," was all that (Indian Space Research Organisation) ISRO Chairman K Sivan said after the launch failure.
Impact on future missions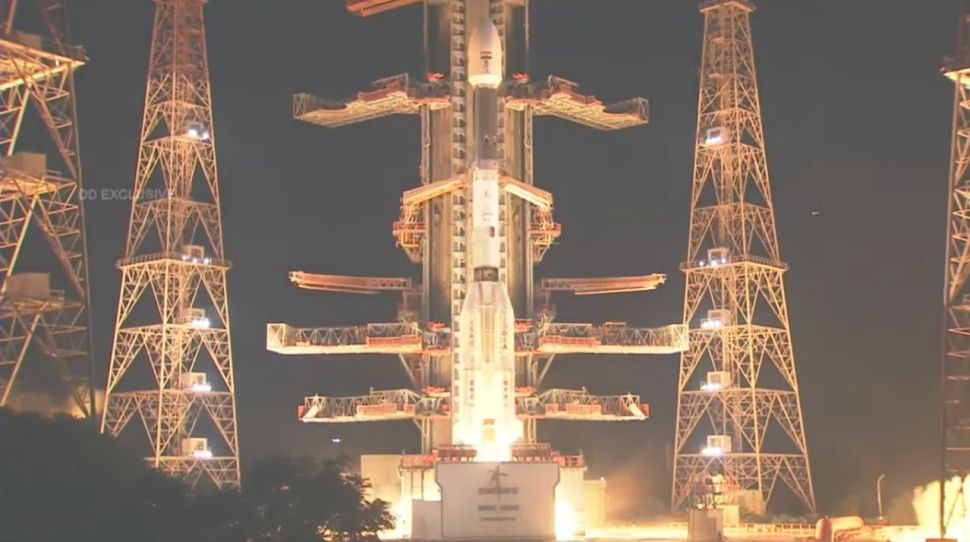 The rocket failed to reach orbit. Image credit: ISRO
Missions like Gaganyaan and Chandrayaan-3 will be launched on GSLV Mk-III, a more advanced version of the GSLV rocket that is designed to carry much heavier payloads into space.
GSLV Mk-III too uses an indigenously-developed cryogenic engine in the upper stage, but, unlike the one in Mk-II, this is not a reverse-engineered Russian engine. Instead, the cryogenic engine used in GSLV Mk-III, called CE20, has been the result of over three decades of research and development, starting from scratch, and uses a different process to burn fuel. It is closer to the designs used in the Arianne rockets that were used by ISRO earlier to send its heavier satellites into space.
It is much simpler and, because it is entirely home-grown, ISRO scientists have a much better grip on its technology. GSLV Mk-III has had four successful flights till now, including the one that launched Chandrayaan-2 in 2019.
August 12's failure, therefore, might not directly impact the schedule of Gaganyaan or Chandrayaan-2. But it is possible that the GSLV Mk-II rocket is used for some preparatory flights or to test out some of the technologies that would be integrated in those two missions, especially Gaganyaan. In that case, any delay in the schedule of GSLV Mk-II would impact the actual mission as well.
NISAR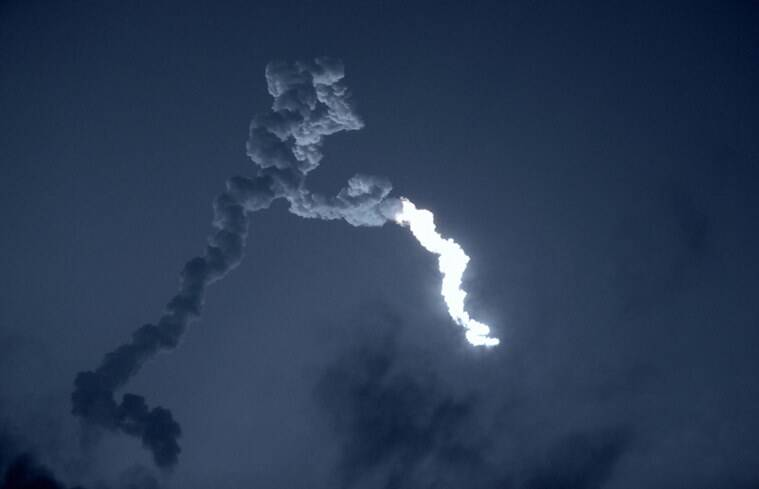 GSLV-F10 did not place the satellite EOS-03 into the intended orbit due to a "technical anomaly" identified in the cryogenic stage. Photo: PTI
Thursday's failure, however, is a big cause of worry for the NISAR mission, a first-of-its-kind collaboration between NASA and ISRO for a joint earth-observation satellite. NISAR, which will use two synthetic aperture radars (SAR) to monitor the entire Earth in a 12-day cycle, is the most important mission as yet involving the GSLV Mk-II rocket.
The keenly awaited NISAR mission aims to measure the Earth's changing ecosystems and dynamic surfaces to provide information about biomass, natural hazards, sea-level rise and groundwater. It will help researchers and user agencies to systematically map the surface of the earth. ISRO wants to use it for a variety of purposes including agricultural mapping, and monitoring of glaciers in the Himalayas, landslide-prone areas and changes in the coastline.
As part of the collaboration, NASA will provide one of the synthetic aperture radars (L-band) while the other (S-band) will come from ISRO. NASA will also provide communication and control systems while the launch and related services would be the responsibility of ISRO.
As of now, NISAR is scheduled for launch in early 2023 from the Sriharikota facility. It's a launch that ISRO has been putting a very priority on. Thursday's failure is undoubtedly a setback to this mission, and is likely to force a thorough investigation into the cryogenic stage of the GSLV Mk-II rocket.
"Performance of first and second stages was normal. However, Cryogenic Upper Stage ignition did not happen due to technical anomaly. The mission couldn't be accomplished as intended," ISRO said in a statement, without giving any further details./.
This was the fourth failure of 14 rocket launches of a geostationary platform since 2001, the Economic Times newspaper said.
India has an ambitious space program with decades of research allowing it to develop satellite, communications and remote sensing technologies that are helping solve everyday problems at home, from forecasting fish migration to predicting storms and floods.
The government has set a deadline of 2022 for India's first manned spaceflight.
In 2019, India sent a spacecraft to explore water deposits on the far side of the moon but couldn't successfully land the vessel on the lunar surface.