Vietnam's provinces, cities set off fireworks on National Reunification Day
Many provinces and cities across Vietnam will set off fireworks on the night of April 30 to celebrate the nation's Reunification Day.
Hanoi is expected to set off high-altitude and low-altitude fireworks in 15 minutes from 9:00 pm to 9:15 pm on April 30 at six locations: Hanoi Post Office (Hoan Kiem district), Van Quan Lake (Ha Dong district), Flower garden in Son Tay town, Headquarter of HanoiMoi Newspaper (Hoan Kiem district), Thong Nhat Park (Hai Ba Trung district), My Dinh National Stadium (Nam Tu Liem district), Hanoitimes reported.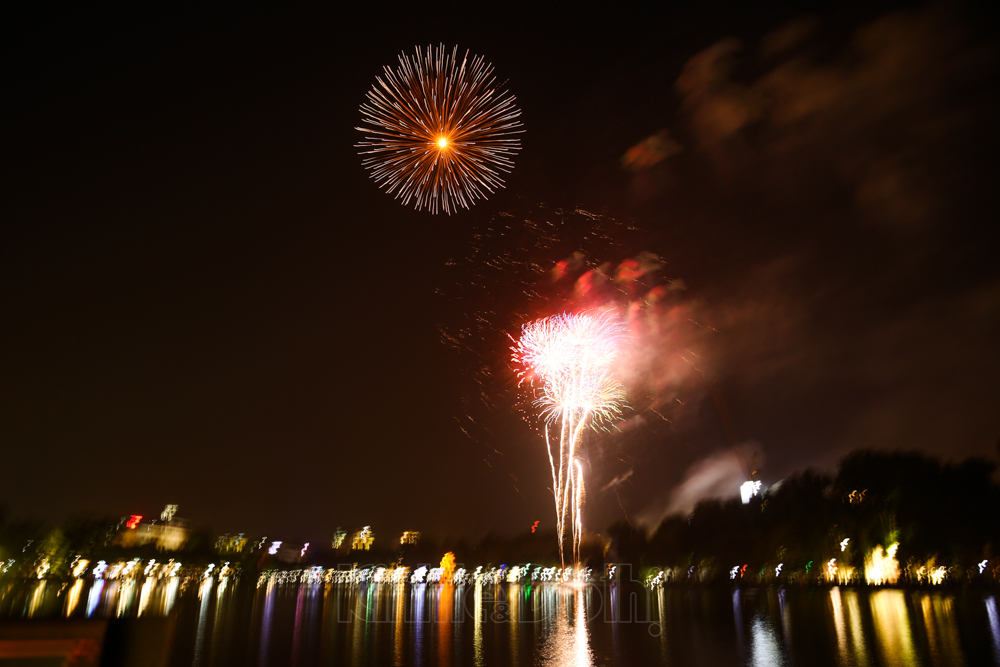 Fireworks light up the sky of Hanoi on New Year Eve of 2021. Photo: Hanoitimes
Authorities in central Khanh Hoa Province, home to beach town Nha Trang, will organize two low-altitude firework displays at the April 2 Square and Hon Tre Island in Nha Trang Bay to mark the 46th National Reunification Day (April 30) and the International Labor Day (May 1).
Ho Chi Minh City will set off fireworks at four venues on the night of April 30 to celebrate the country's Reunification Day.
The city will hold two high-altitude firework displays: one over the Thu Thiem Tunnel that links Districts 1 and 2 and another at the 81-story building Landmark 81 in Binh Thanh District.
Two other low-altitude fireworks shows will be held at the Dam Sen Park in District 11 and Can Thanh Commune in the outlying district of Can Gio, said Vo Trong Nam, deputy director of the municipal Department of Culture, Sports and Tourism.
The fireworks displays, approved by the government, will last 15 minutes from 9 p.m. to 9:15 p.m.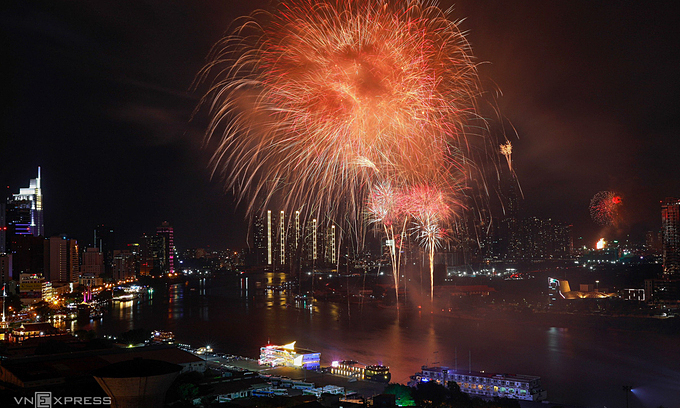 Fireworks explode in the Saigon sky, January 1, 2021, as Vietnam celebrates the New Year. Photo by VnExpress/Huu Khoa.
Quang Ninh Province, famous for Ha Long Bay, is scheduled to set off low-altitude firework displays for 15 minutes at three venues in Cam Pha, Ha Long, and Dong Trieu, according to Vnexpress.
The northern province was one of the Covid-19 hotspots in the country's latest outbreak that started in late January, prompting authorities to impose lockdown measures and close all tourist destinations. With the outbreak under control, Quang Ninh will also organize several cultural events and art shows to boost tourism during the national holidays.
Nghe An Province, home to Cua Lo Beach and the UNESCO-recognized Western Nghe An Biosphere Reserve, is to have a 15-minute firework display, besides street festivals and tourism and cultural events.
A low-altitude firework display will also be organized in Quang Tri Province's Gio Linh District.
On Tuesday night, thousands flocked to the Van Lang Lake in Viet Tri town, Phu Tho Province to watch a high-altitude fireworks display that commemorated the death anniversary of Hung Kings, the nation's mythical founders.
Fireworks displays to mark major national celebrations like the Lunar New Year holiday or Tet, Reunification Day on April 30, and Independence Day on September 2 are a long-standing tradition in Vietnam. The country will celebrate a four-day national holiday from April 30-May 3.
During the latest Covid-19 outbreak detected in late January, many localities in Vietnam canceled fireworks shows for Tet to limit crowds. So far, the country has gone over two months without community transmissions.
Reunification Day marks the fall of the Saigon government on April 30th, 1975 when Viet Cong and North Vietnamese troops captured Saigon (now Ho Chi Minh City).
This brought the Vietnam War to an end and began the process of unification of the Democratic Republic of Vietnam (North) in the North and the Republic of Vietnam (South).
Unification of the two countries finally happened on July 2nd, 1976, when the Socialist Republic of Vietnam was born.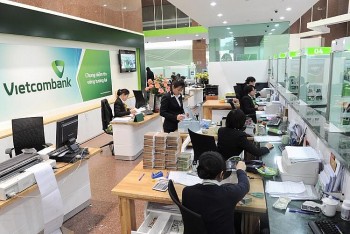 Viet's Home
Forbes magazine has just named four Vietnamese banks in the list of 2,000 largest companies in the world (Top Global 2000).