Brilliant fireworks on Hung Kings' commemorate day
Thousands of high-altitude fireworks were set off, creating a brilliant scene in the sky of Viet Tri city on the occasion of Hung Kings' commemoration day.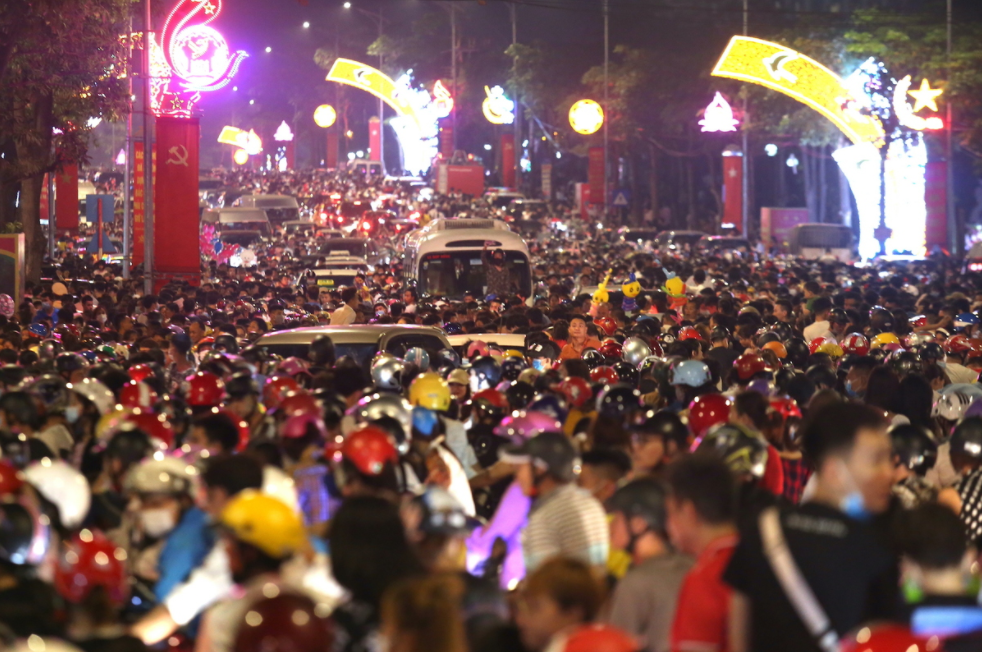 From 20 pm on April 20, in Nguyen Tat Thanh Street - the main traffic axis of Viet Tri City appeared long congestion, vehicles stand side by side with each on the distance of over 4 km. This is the area where Phu Tho province held fireworks on the occasion of Hung Kings' commemoration day. Many people even climbed into cars and trees to observe the fireworks because the road was already crowded. Hundreds of police were assigned to stand along Nguyen Tat Thanh Street to ensure traffic flow. (Photo: VN Express)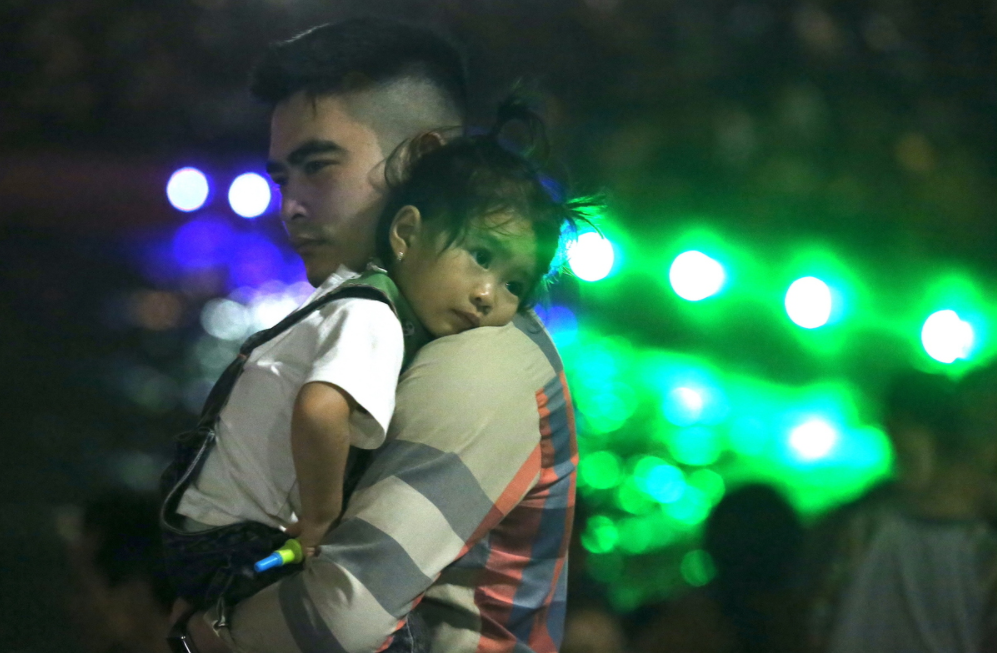 At 9:30 pm, the fireworks show started, thousands of people had already chosen locations and waited for hours to observe the fireworks. Many babies are tired of waiting for fireworks in a crowded space, then resting on their parents' shoulders. (Photo: VN Express)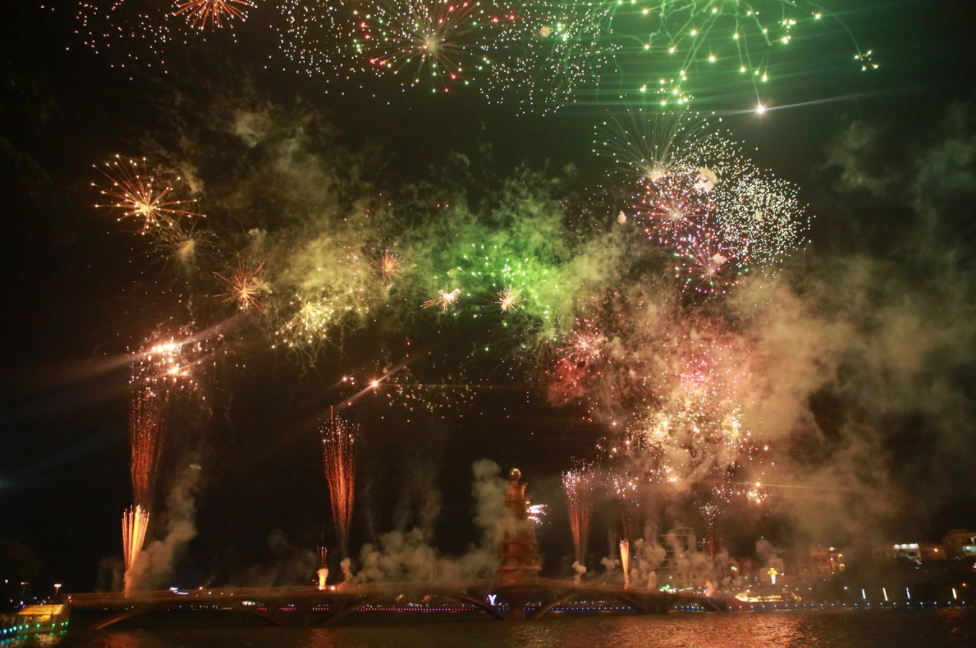 The fireworks display lasts for about 15 minutes. (Photo: VN Express)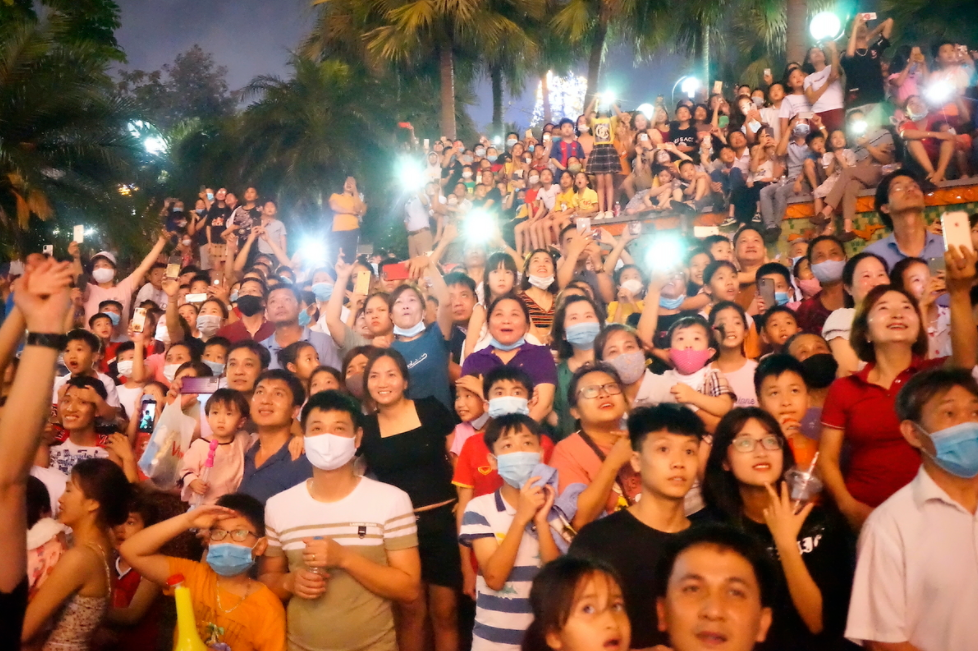 The organizers have arranged more than 8,500 fireworks, including 7,500 low-range and 1,000 high-altitude ones. (Photo: VN Express)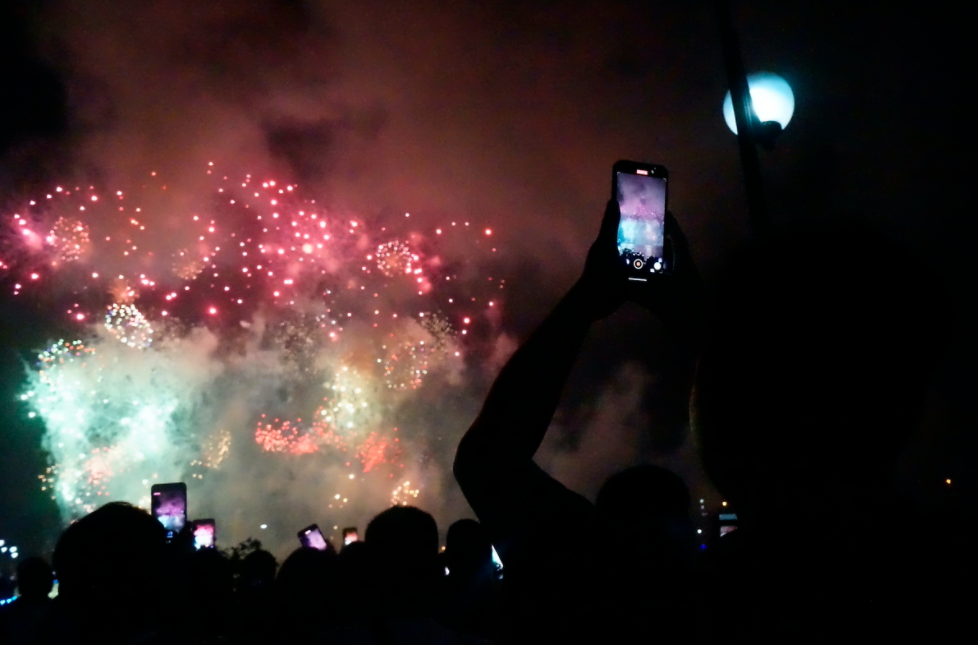 "Over the past year, due to the pandemic, many activities had to be halted, so today I bring my whole family there to watch the fireworks," said Nguyen Van Quyet, a native citizen in Phu Tho. (Photo: VN Express)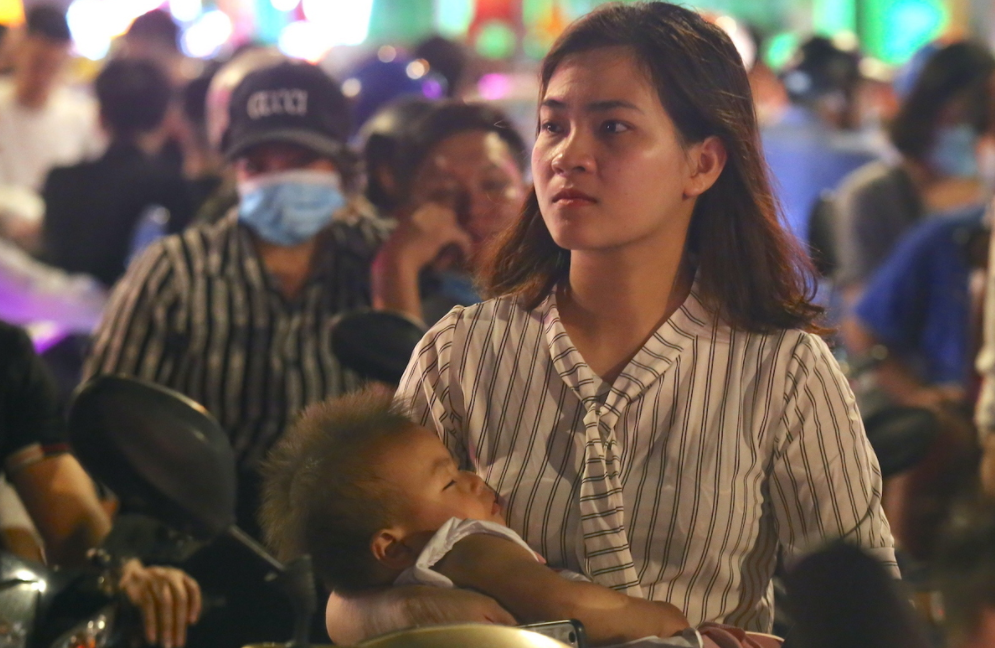 The ceremony to commemorate Hung Kings at Hung Kings temple relic on Nghia Linh mountain took place on the morning of April 21 (March 10th of the lunar calendar). At the same time, other localities in Phu Tho province perform incense offering ceremonies. (Photo: VN Express)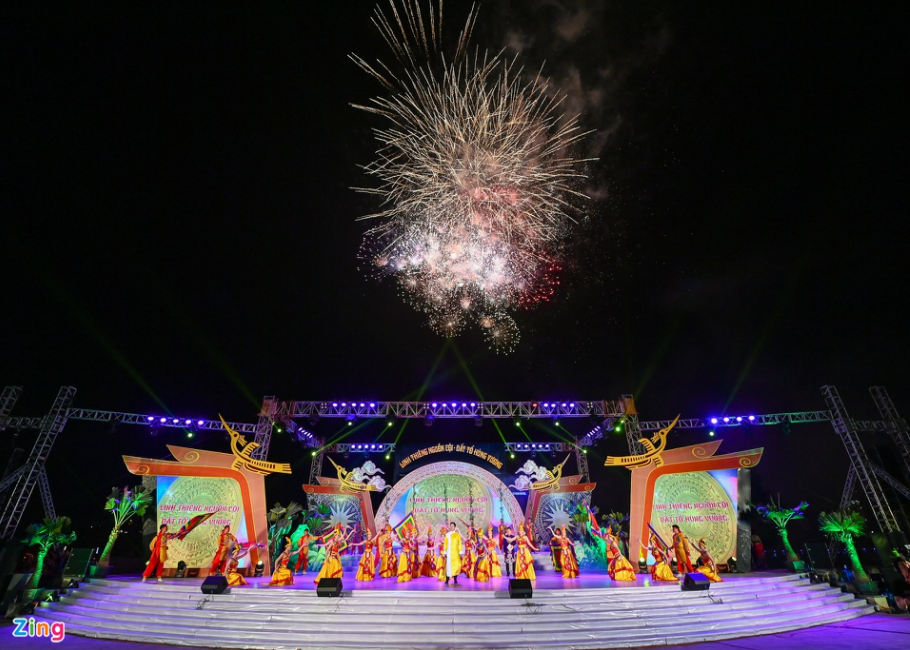 On the evening of April 20, the People's Committee of Phu Tho province held an art program with the theme at Van Lang Park lake (Viet Tri city) to commemorate Hung Kings. (Photo: Zing News)
Although the art performance program did not start until 20:00, from the evening, tens of thousands of people and tourists had come waiting for the show. (Photo: Zing News)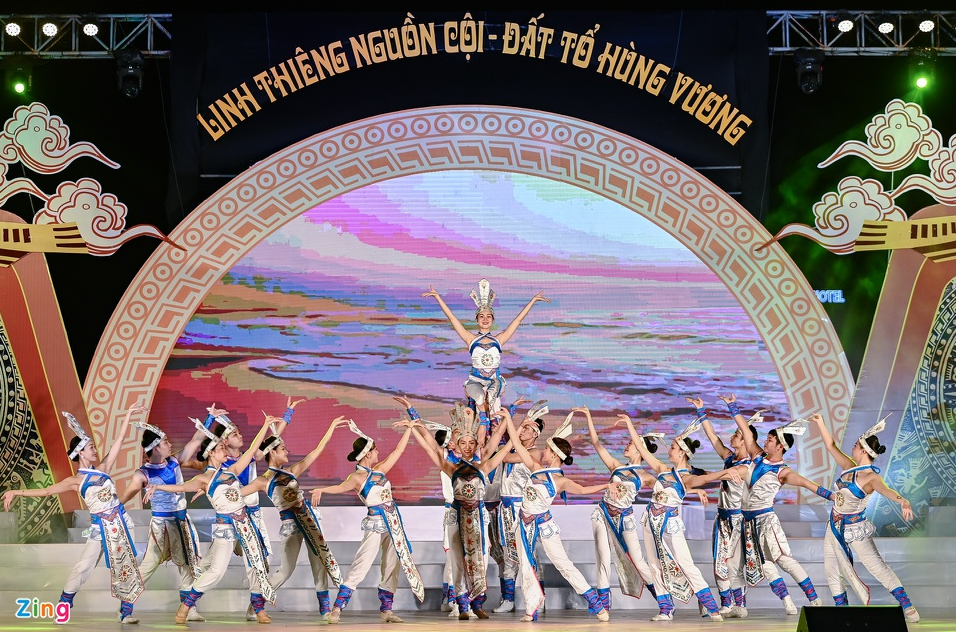 The program reconstructs the image of Vietnam's dragon father and fairy mother, the scenes of daily life from prehistory, a spring festival scene with bronze drums, wrestling, and Xoan singing... (Photo: Zing News)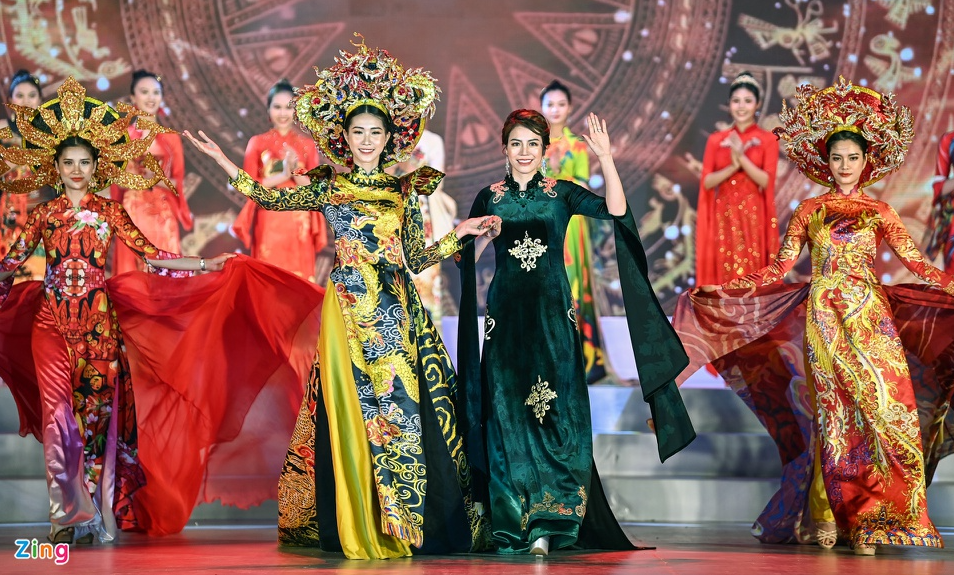 The highlight of the event was an Ao Dai performance with the theme "Towards the roots" by Thoa Tran. The collection includes more than 10 Ao Dai designed in traditional style, decorated with images of Hung Temple, dragon, phoenix. (Photo: Zing News)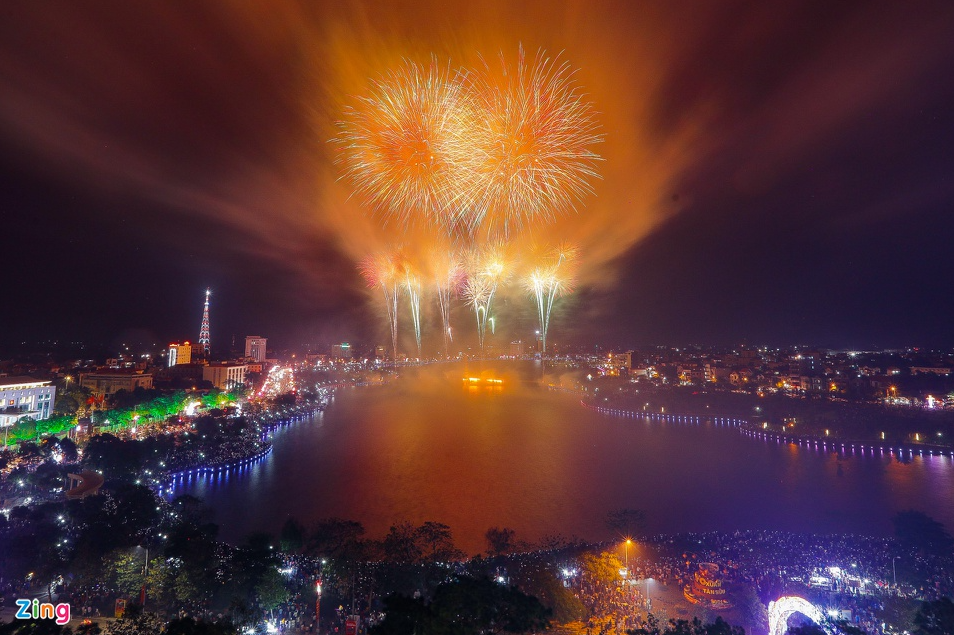 Immediately after the art show was the fireworks display of brilliant and sparkling high altitude fireworks to celebrate Hung Kings' commemoration day - Hung Temple Festival in 2021. (Photo: VOV)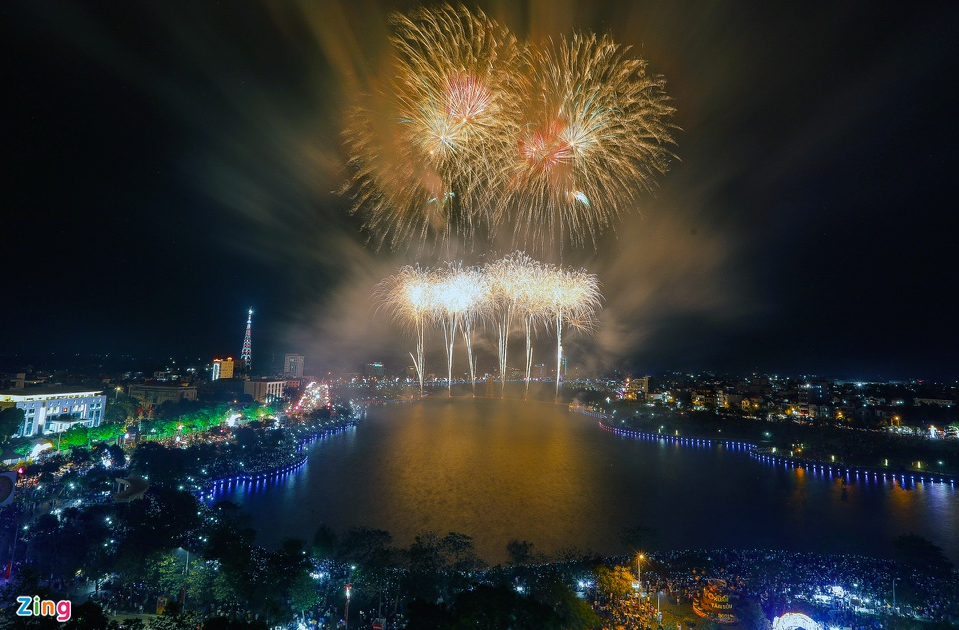 On the evening of April 20, people in Viet Tri City can easily observe the fireworks from many directions. 1,000 high-altitude and 180 low-altitude fireworks were fired, illuminating the sky of Viet Tri city on the opening night of the Hung Temple Festival. (Photo: VOV)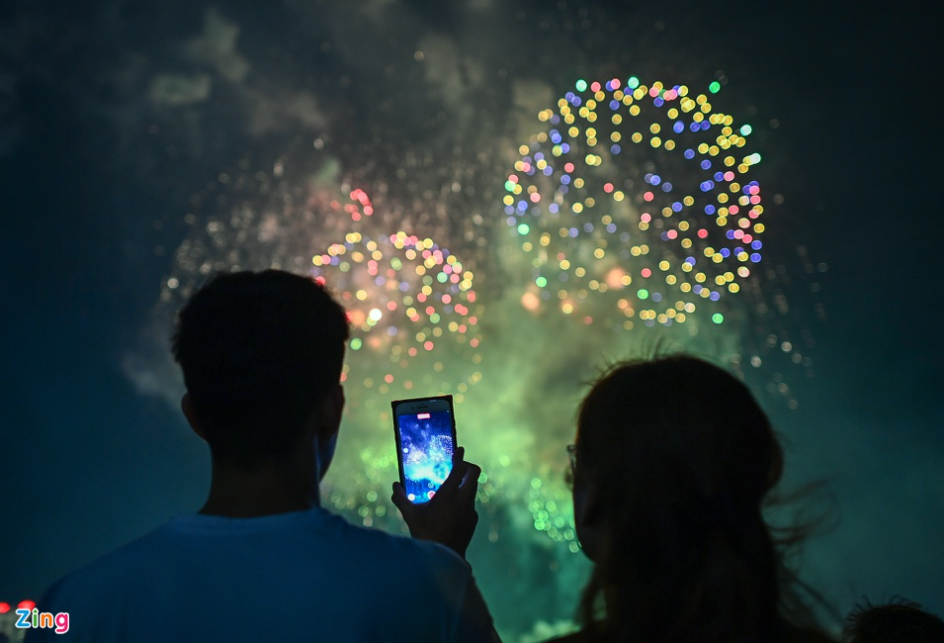 Nguyen Duc Lai and Nguyen Thi Linh (from Bac Ninh) shared: "I feel very happy because it has been almost 2 years since I have seen fireworks again, especially high altitude fireworks, so I took so many nice pictures. Tomorrow I will visit Hung temple to commemorate the Kings". (Photo: VOV)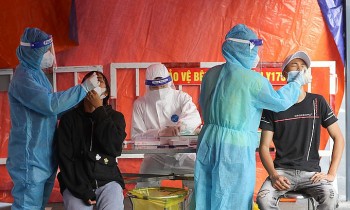 National
The country's Covid-19 tally during the latest wave has now risen to 663,232 while the number of infections since the pandemic initially broke out stands at 667,650, ranking 47th of 222 countries and territories globally.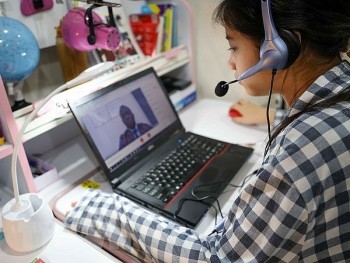 Friendship
The Dariu Foundation and Blancco Technology Group signed a cooperation agreement to provide used computers for students and pupils in difficult circumstances.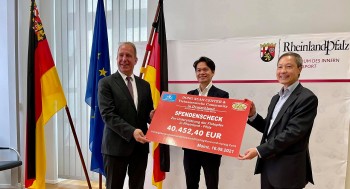 Friendship
The Vietnamese community living and working in Germany have donated EUR 40,452 to help people in the flood-affected Rhineland-Palatinate