Vietnam's richest man may enter world's top 50 billionaire list
The upcoming IPO of automaker VinFast could make Pham Nhat Vuong become the first Vietnamese to enter the list of the world's top 50 richest people.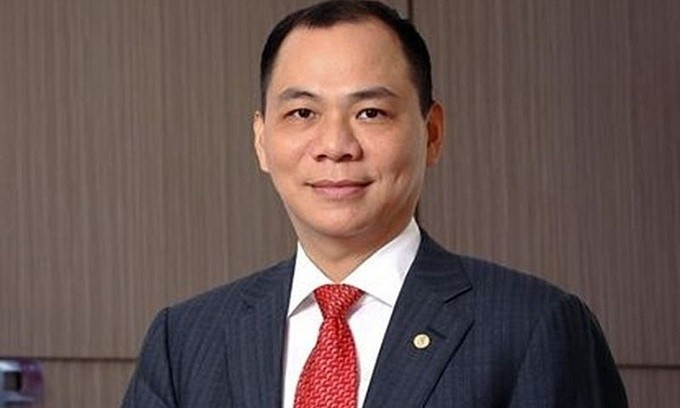 Pham Nhat Vuong, Chairman of Vingroup. (Photo courtesy of Vingroup)
The upcoming initial public offering (IPO) of automaker VinFast could make Pham Nhat Vuong become the first Vietnamese to enter the list of the world's top 50 richest people.
The IPO of conglomerate Vingroup's unit VinFast in the US, expected to occur in this or next quarter as reported by Bloomberg and Reuters, could increase Vingroup chairman Vuong's net worth by $23 billion.
If VinFast, the first fully fledged automaker in Vietnam, is listed on the New York Stock Exchange with a minimum valuation of $50 billion, Vuong, who directly and indirectly holds nearly 46 percent of the company, will see his net worth more than triple from the current $9 billion to $32 billion.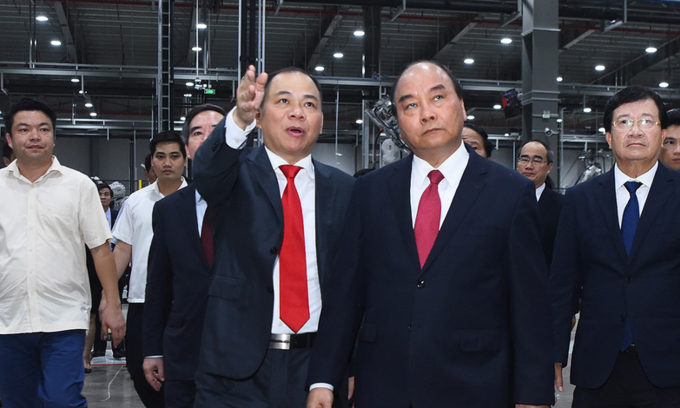 Pham Nhat Vuong (L), Chairman of Vingroup, walks next to Vietnam's then Prime Minister Nguyen Xuan Phuc inside automaker's VinFast factory in Hai Phong, northern Vietnam, June 14, 2019. Photo: VnExpress
That figure exceeds the $30.7 billion net worth of the current 50th richest man on Forbes' 2021 billionaires list. Vuong was ranked 262nd as of February 13.
His net worth might rise even further with the price increase of ticker VIC of Vingroup, the biggest private conglomerate in Vietnam with interests in real estate, smartphones and automobiles.
The VIC ticker has surged 30 percent this year, and has been one of the main contributors to the benchmark VN-Index hitting new historic peaks.
Vuong has been on Forbes' billionaire lists for nine consecutive years, according to VnExpress.
Six Vietnamese billionaires named in Forbes' latest rich list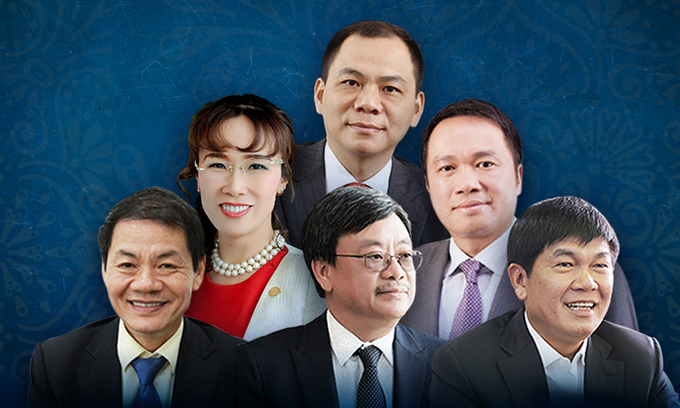 (From L), front row: Thaco Group Chairman Tran Ba Duong, Masan Group Chairman Nguyen Dang Quang, Hoa Phat Group Chairman Tran Dinh Long; second row: Vietjet CEO Nguyen Thi Phuong Thao, Techcombank chairman Ho Hung Anh; back: Vingroup Chairman Pham Nhat Vuong. Photo designed by VnExpress
Apart from Vuong, five others - Nguyen Thi Phuong Thao, Tran Dinh Long, Ho Hung Anh, Tran Ba Duong, and Nguyen Dang Quang – have ben included in globally-renowned business magazine Forbes' annual list of the world's billionaires.
Forbes states that it compiled the list by evaluating an individual's assets based on stock prices and exchange rates as of March 5.
Nguyen Thi Phuong Thao makes the list for the fifth time with a net worth of $2.7 billion, ranking 1,111th in the world. She is currently the vice chairwoman of HDBank, whilst also serving as the vice president and CEO of VietJet Air.
Furthermore, Tran Ba Duong is the chairman and founder of the Truong Hai Auto Company (Thaco) and has made the Forbes list since 2018. His current net worth stands at $1.6 billion, ranking 1,931st in the world.
Techcombank chairman Ho Hung Anh is named on the list for the third time with his net worth being the same as Duong.
Moving down the list, Tran Dinh Long, chairman of the Hoa Phat Group, re-joined the Forbes billionaire club after previously making an appearance in 2018. His assets total $2.4 billion, finishing 1,444th globally.
Meanwhile, Masan chairman Nguyen Dang Quang has returned to the list after being absent last year. His net worth currently stands at $1.2 billion.
Jeff Bezos, founder of Amazon and CEO, remains the richest person in the world for this year, with a net worth of US$177 billion.
Elon Musk, CEO of Tesla, ranks second with $151 billion, followed by Bernard Arnault, chairman and CEO of LVMH, with a net worth of $150 billion, and Bill Gates, co-founder of Microsoft with $124 billion, the VOV reported./.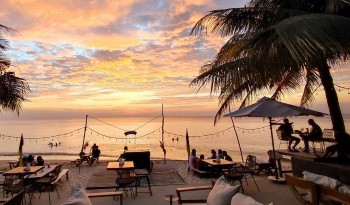 National
Vietnam News Today (Jan. 27): Vietnam confirms 15,885 local cases; Vietnam among top 20 World's Best Places to Retire in 2022; HCM City continues with vaccination during Lunar New Year festival; Vietnam enjoys trade surplus from 54 export markets globally.