Vietnam's road to push rice export to EU under EVFTA
The Free Trade Agreement between Vietnam and the EU will take into effect sometime in July or in August. Among the agricultural products, rice is prioritized to gain potential export.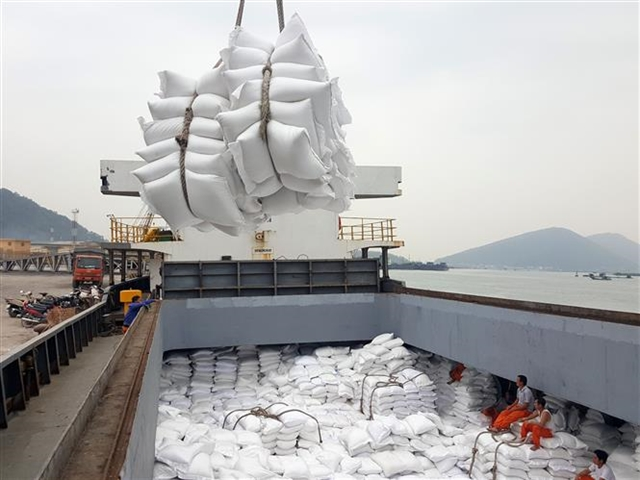 Bags of rice loaded onto a ship for export at Cửa Lò Port in the central province of Nghệ An. — VNA/VNS Photo Danh Lam
Rice quotas for Việt Nam under the EVFTA are expected to push Việt Nam's rice exports up from the second half of this year, according to the Ministry of Industry and Trade (MoIT).
The main force of the stream
Although Vietnamese rice has been penetrated into the European market, it is relatively competitive with products coming from Thailand, Campuchia and Myanmar. Exports to EU account for only 0,38% of the country's total rice export. While the EU average rice consumption is 2.5 million tons per year in the period of 2016 - 2020, according to MoIT.
Under the Việt Nam-EU Free Trade Agreement (EVFTA) effective from August 1, the EU pledges to provide an annual rice quota of 80,000 tonnes to Việt Nam and completely liberalize trade in broken rice. After three to five years, tariffs on rice products will be slashed to zero percent.
Taking these advantages of the EVFTA, this agricultural area is promising to push up its strength and turn into the main exportation.
Compare to other products, rice is expected to remain its significant increase with 65% until 2025, whereas sugar will be up for only 8%, pork for 4%, forest products (3%), and cattle and poultry meat (4%). However, those products must overcome many trade barriers of the EU, such as technical barriers on origin, product quality and intellectual property protection, VNS reported.
Substantial prospects
European experts assessed that Vietnamese agricultural products are very potential for export to the EU. Currently, many Vietnamese enterprises have proved that the product quality meets the requirements of the EU, in line with the taste of EU consumers.
Phạm Thái Bình, general director of the Trung An High-tech Agriculture Joint Stock Company in Cần Thơ City, said Vietnamese rice reaching those requirements to enter the EU with low tariffs would help Việt Nam increase its rice exports in the future, according to VNS.
"When the tariff for Vietnamese rice is reduced to zero percent, it gives local rice products more advantages in competing with rice from Cambodia and other countries in the EU market," Binh said.
According to the Ministry of Agriculture and Rural Development (MARD), Việt Nam earned $1.71 billion from exporting nearly 3.5 million tonnes of rice in the first half of this year, up 17.9 percent in value and 4.4 percent in volume year-on-year. In June alone, 409,000 tonnes of rice worth $207 million were shipped abroad.
However, "The problem doesn't lie in Europe's fence anymore but in Vietnam. Rice, which only by certifying a new category of goods would be given endowment. Does Europe need this? At what level, ministries need to study to reduce unnecessary procedures, enterprises will soon be able to access the opportunities that EVFTA brings," Mr. Binh said.
In the long term, strict regulations on quality standards for exported Vietnamese agricultural products, including rice, would force the agriculture sector to undertake comprehensive restructuring in production and business, by VNS.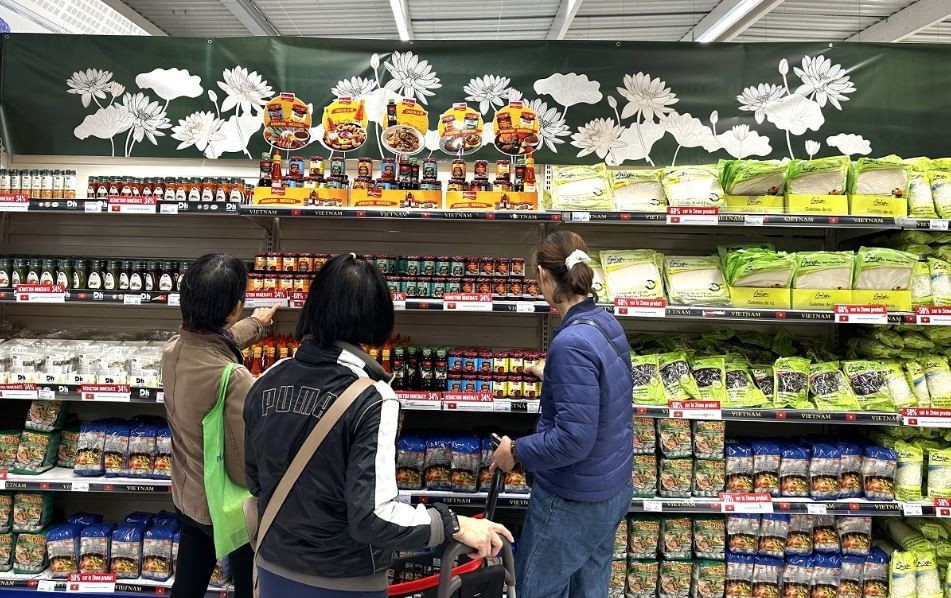 Economy
From September 25 to October 1, Vietnamese Goods Week took place at the Système U supermarket system in France. More than 15 Vietnamese businesses participated with agricultural products, food, textiles, and rattan.
October 02, 2023 | 14:29