Sustainability - Key factors for Vietnam's fashion and textile manufacturing industries
Reducing environmental pollution and achieving sustainability are the key factors for Vietnam's fashion and textile manufacturing industries to maintain their competitive edge, according to the academic researcher.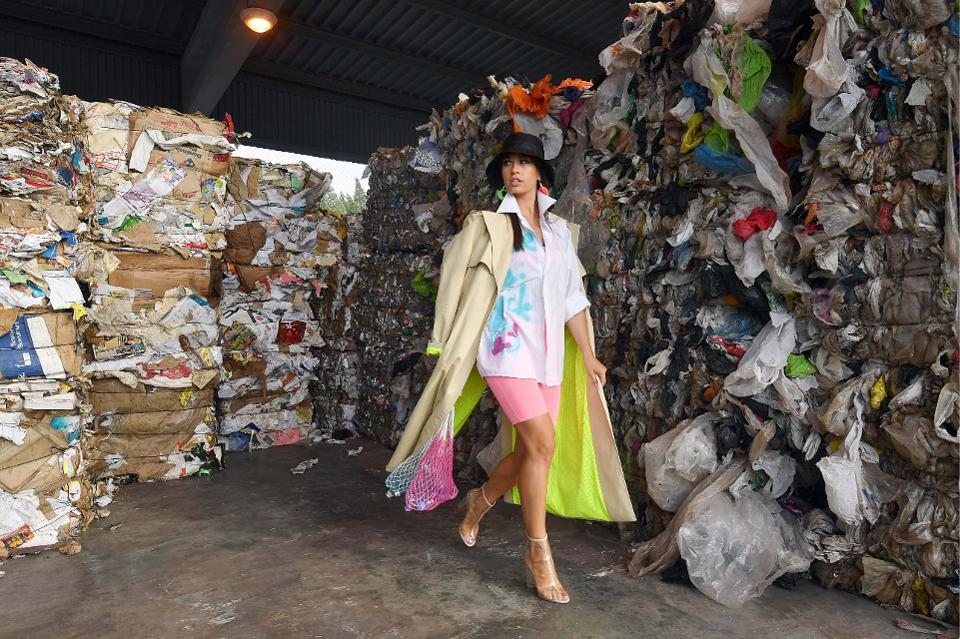 Lower the industry's negative impact on the environment from global fashion and textile manufacturing industries is an urgent need right now. Photo: Forbes
RMIT Vietnam fashion program senior lecturer Dr. Rajkishore Nayak said that Vietnam's fashion and textile manufacturing industries need to reduce environmental pollution and achieve sustainability in order to survive.
Focus on environmental impact factor
Dr. Rajkishore Nayak, in his recent talk, said the fashion and textile manufacturing industries - especially in developing countries - are currently struggling with varying degrees of environmental problems.
"The drive to continue with low-cost manufacturing using traditional technology has had a huge impact on the environment due to significant energy and water consumption, greenhouse gas emissions (GHG), hazardous waste generation, and the discharge of toxic effluent," Dr. Nayak said.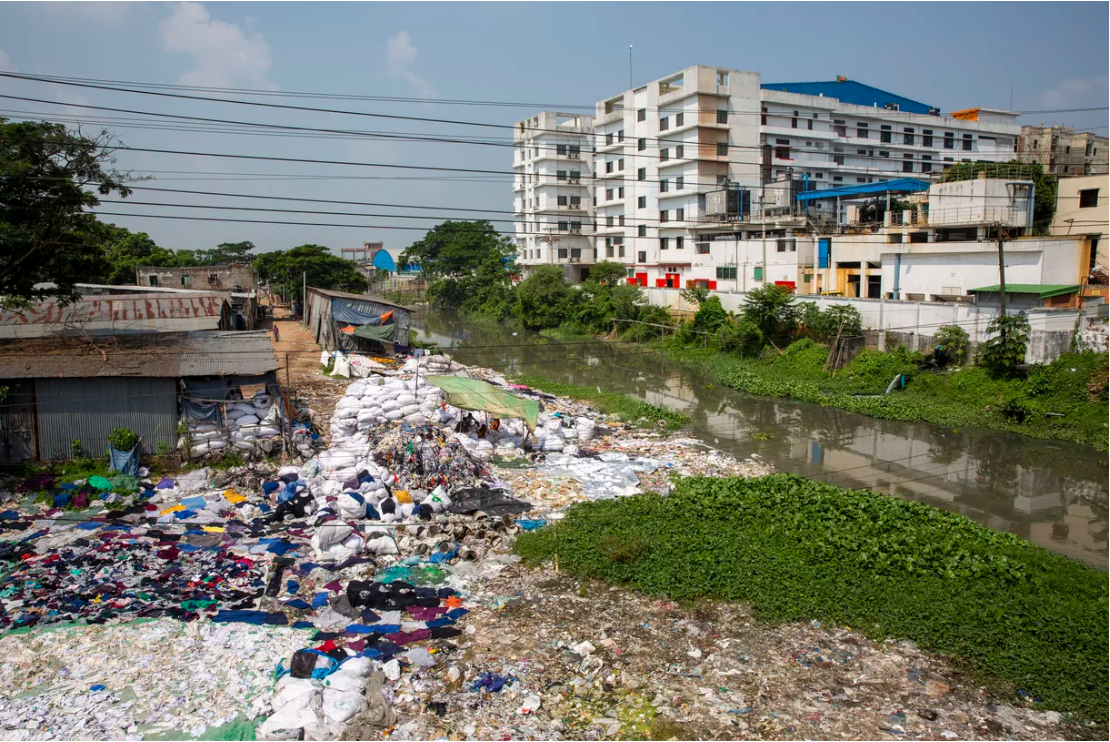 Environmental pollution on the river banks surrounding some of the textile industry buildings of Savar Upazila in Dhaka, Bangladesh. Photo: Getty Images
According to Dr. Nayak, an astounding 20 percent of water pollution is caused by chemical processing, like dyeing and printing.
"Discarded clothing is also a major concern for landfill in many countries including Vietnam," he said, giving an example of the UK's case where over 1.5 million tons of fashion waste was sent to landfill in 2016. The major consequences from that include the release of the GHG, chemical leaching into the soil, health issues and high air pollution.
"This is greatly impacting human health in addition to other living organisms", said Dr. Nayak.
Dr. Nayak placed great emphasis on the 'environmental' aspect in the Triple Bottom Line (TBL) of sustainability (environmental, economic, and social): "Fashion and textiles produced by sustainable practices can alleviate the ecological and social strains, and provide an ethical choice for sustainable-conscious consumers to buy sustainable products".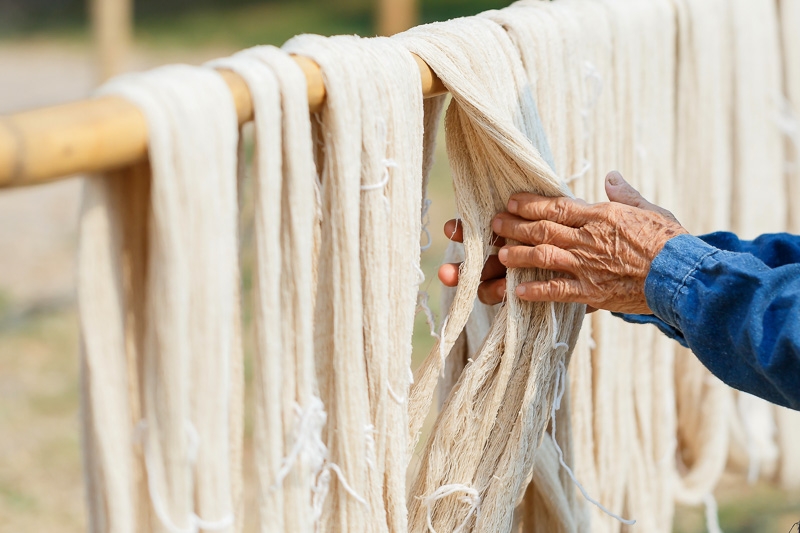 Dr. Nayak believed that the growing export market for textiles and garments as well as the recent EU-Vietnam Free Trade Agreement (EVFTA), will push Vietnam to become a self-reliant fabric manufacturing country. Photo: RMIT Vietnam
Low self-reliance on raw materials in Vietnam
In the last two decades or so, the textile and garment industries in Vietnam have witnessed rapid growth. Competitive labour prices and favourable policies in Vietnam have helped to boost the export of textiles and garments to position the country among the top five global exporters.
"About 70 percent of textile and garment manufacturers in Vietnam use imported raw materials," Dr. Nayak said. "And of those materials, nearly 50 percent gets used in products that are then exported."
Countries like Vietnam that are dependent on China for raw materials and other supplies, have faced operational challenges due to the disrupted supply chains that resulted from COVID-19 citywide lockdowns in China.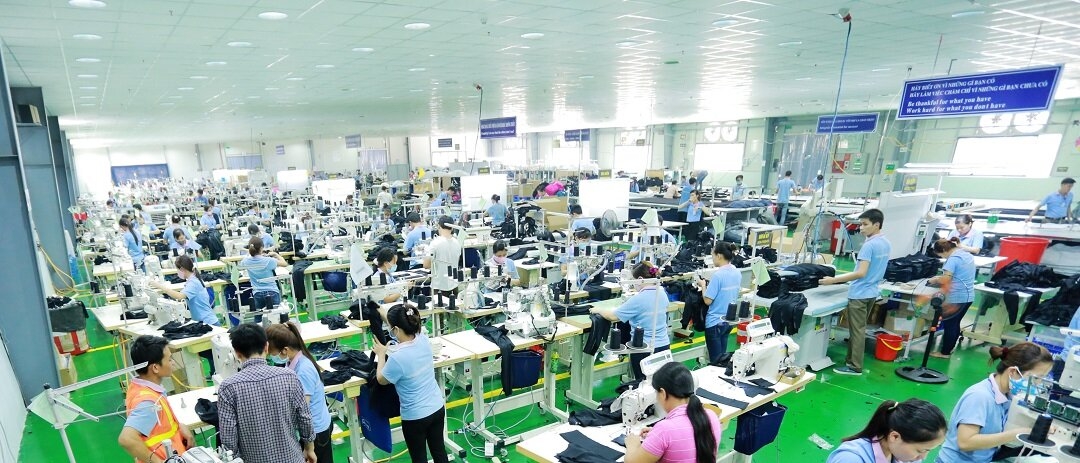 Hight percent of textile and garment manufacturers in Vietnam use imported raw materials. Photo: cosmosourcing
Vietnam alone experienced a drop of 6.6 percent (year-on-year basis) to $10.6 billion in garment exports during the first four months. The import of the raw materials in the same period dropped by 3 percent to $5.2 billion.
With a growing export market demand for textiles and garments, as well as the recent EU-Vietnam Free Trade Agreement (EVFTA), Vietnam will need to be self-reliant on fabric manufacturing to meet demand and the EVFTA fabric-forward rules of origin.
"The EVFTA will definitely boost Vietnam's garment export to the European market," he said. "However, the major challenge is getting the right quality fabrics in Vietnam. The fashion and textile industries will need to enhance the fabric quality to comply with the EVFTA rules of origin. This is considered to be the largest barrier for garment and textile producers, as several fashion manufacturers currently import fabrics from mainland China and Taiwan at a far lower cost."
"Vietnam's fashion and textile manufactures should also focus on sustainable manufacturing practices to be competitive in the global market, which will require investment in new technologies and sustainable materials".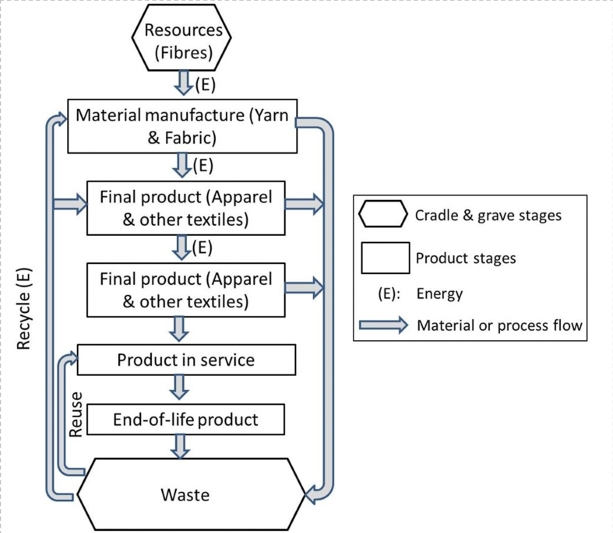 Various sustainability factors associated with a fashion production. Photo: RMIT Vietnam
Green manufacturing
Green manufacturing is gaining significance in fashion supply chains.
"Fashion brands, manufacturers, and retailers are increasingly preparing to adopt this new production practice in order to save our planet and people," he said. "The use of advanced and sustainable fibres, and other raw materials [renewable and biodegradable] are critical for sustainable fashion and textile manufacturing."
"The use of natural coloring materials for dyeing and printing and natural finishes to achieve various functionalities in fabrics is also gaining impetus, as well as recycling end-of-life clothing and plastics into new textiles".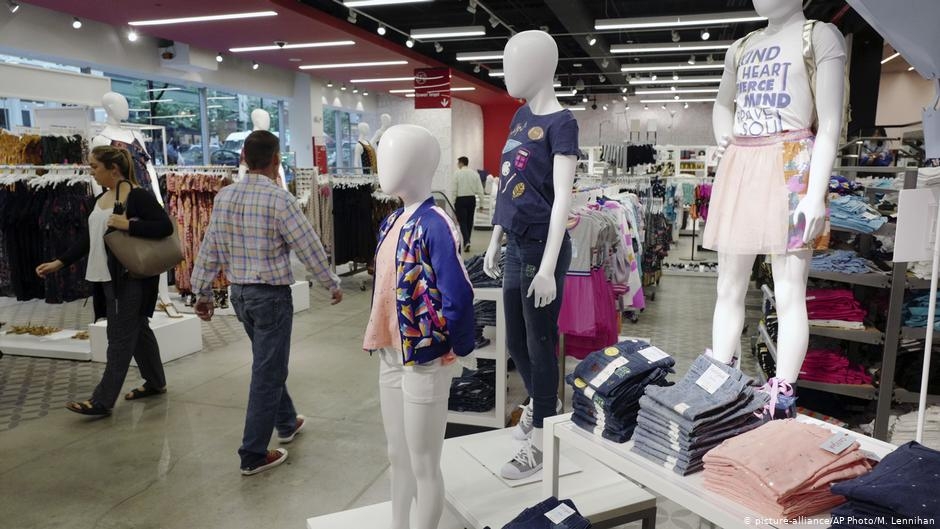 US-based Target is marketing clothes made of recycled plastic bottles. Photo: AP
Reduce, reuse and recycle
Over the last decade, the concept of fast fashion has revolutionized the fashion industry, where new fashion styles are available every week. The 'throwaway culture' has been developed as a result of the easy availability of low-priced high street clothing and the success of major brand retailers.
"Landfill and incineration remain the major methods to deal with fashion waste in developing countries", he said. "This may be attributed to a lack of consumer awareness on issues relating to fashion and textiles, a limited number of organizations dealing with recycling and reusing, a lack of environmental control systems, financial constraints and a lack of governmental legislation."
"Some of the fashion brands, such as H&M, Zara, and Marks & Spencer, have initiated the process of collecting used clothing in exchange for in-store discounts", shared Dr. Nayak.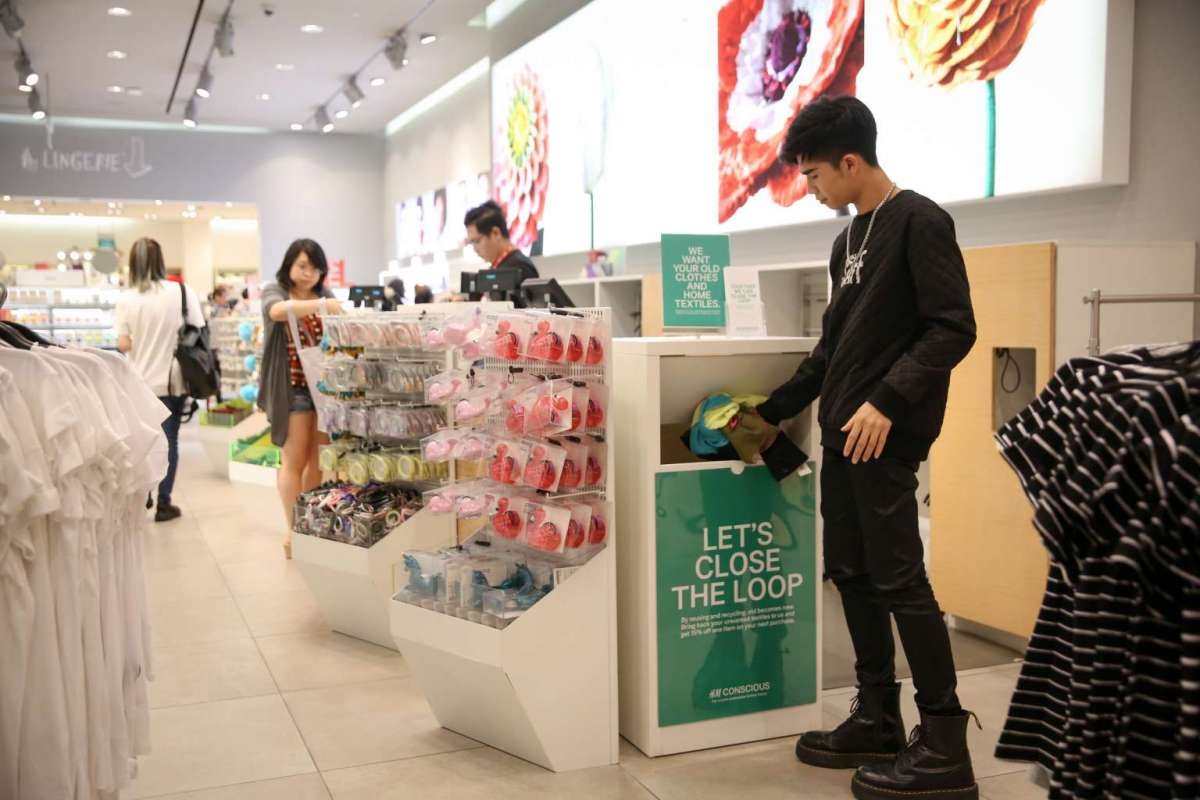 To reduce the environmental impact of the fashion industry, unwanted garments collected across 12 recycling bins in 10 H&M stores in Singapore are sold for reuse and recycling. Photo: Straits Times
However, Dr. Nayak said there's still a lack of public awareness about consumer waste; solving the fashion and textile waste problem will require collaboration between central government, regional governments, the private sector, society, and other relevant stakeholders.
"Waste regulations and standards should firmly be enforced, enhanced consumer awareness for postconsumer waste should be broadcasted and translated into action, the utilization of textile waste should be adopted to reduce the waste volume, and a closed-loop recycling system should be created to help combat this," Dr. Nayak said.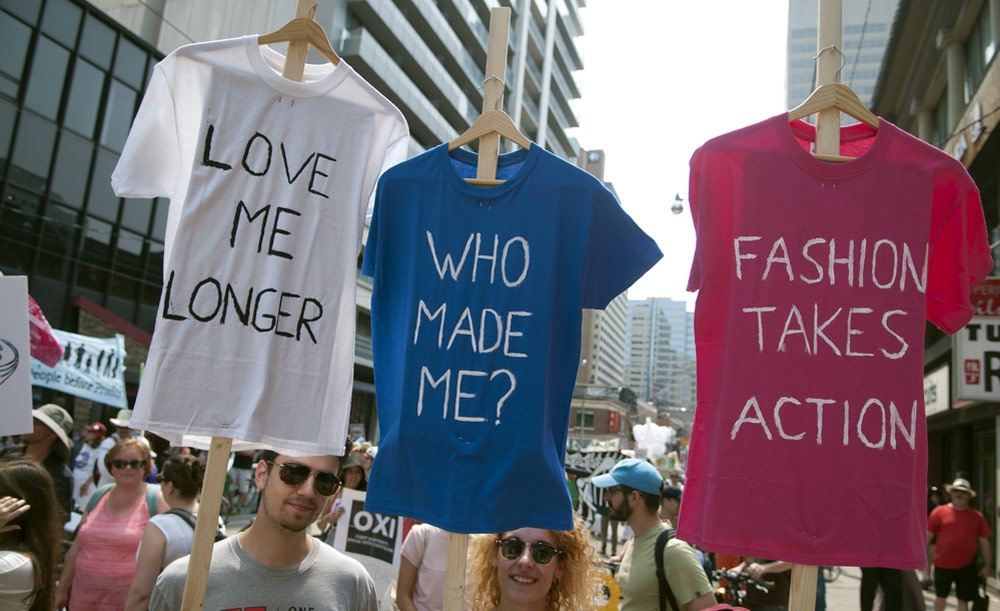 Consumers have become more conscious of their health, social well-being, the vulnerability of our planet toward their consumption habits. Photo: WTVOX
RMIT Vietnam/Edited by Tony Nguyen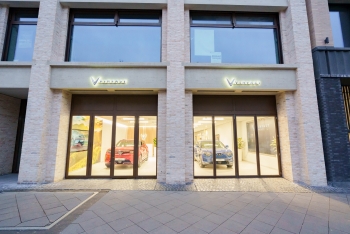 Economy
VinFast has officially opened its first two VinFast Stores in Cologne, Germany, and Paris, France.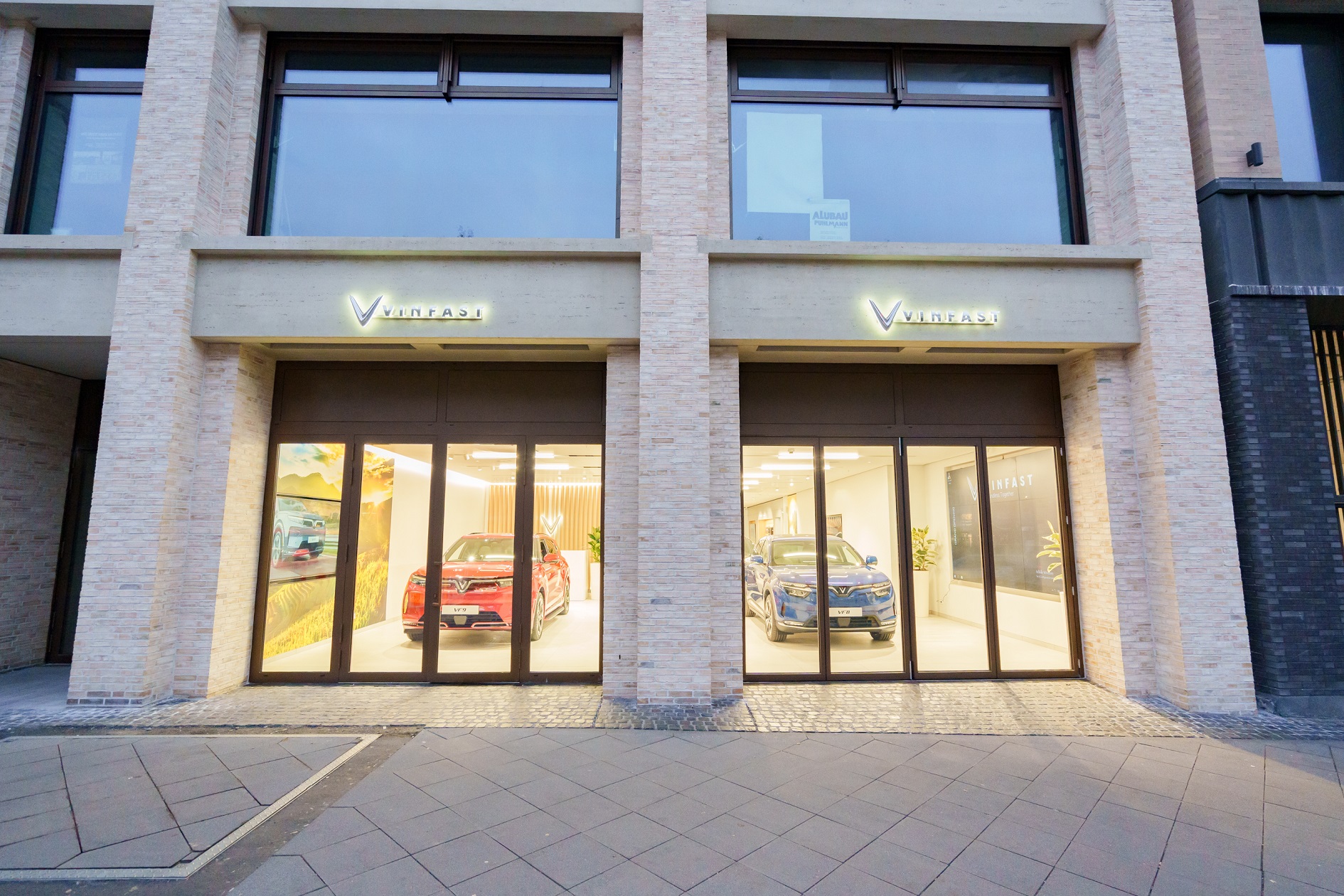 Economy
VinFast has officially opened its first two VinFast Stores in Cologne, Germany, and Paris, France.
December 05, 2022 | 15:00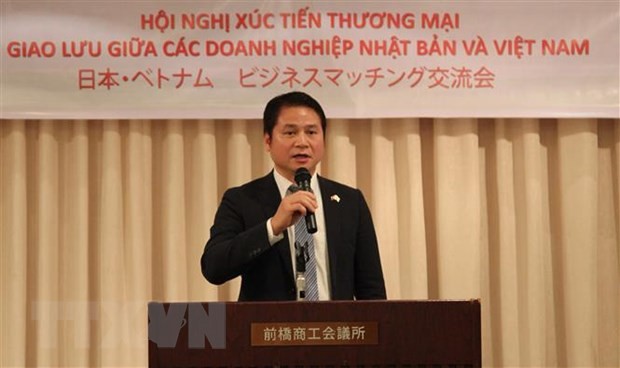 Economy
This is a golden time for enterprises of Vietnam and Japan to exchange and connect because the countries' relationship is developing very well.
December 05, 2022 | 07:27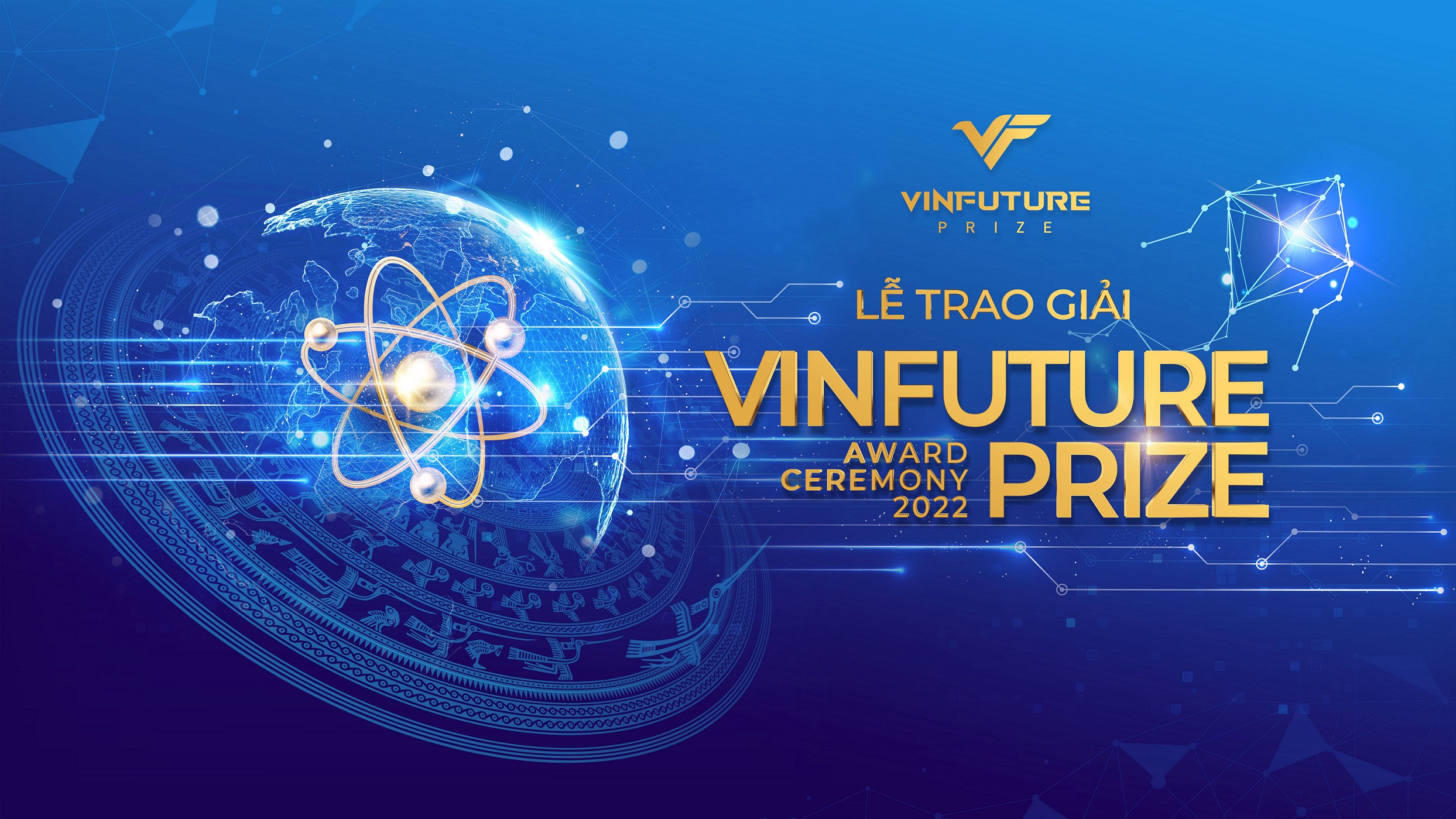 Economy
HANOI, VIETNAM - Media OutReach - 2 December 2022 - The VinFuture Foundation officially announces that the VinFuture Prize Award Ceremony 2022 will be held on December 20, 2022 in Hanoi, Vietnam to celebrate four groundbreaking scientific innovations that contribute to promoting global recovery and post-pandemic restructuring. As part of the Award Ceremony event series, VinFuture will organize a Sci-Tech Week from 17-21 December with inspiring academic activities for the scientific community, businesses, startups, and the public.
December 02, 2022 | 16:00