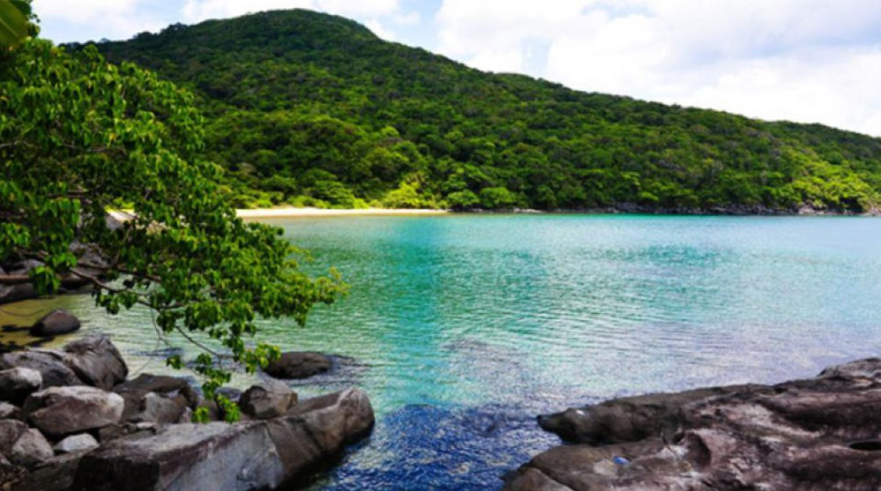 The "swimming pool" is located at Mui Tau Be (Con Dao, Ba Ria - Vung Tau), on the road from Co Ong airport to the town of Cay Bang. Mui Tau Be gets its name from being surrounded by tall-standing stones, forming an arc that embraces the water. When observed from afar, Mui Tau Be looks like a bow (Photo: Baomoi).
Con Dao is not a large tourist destination, where tourists usually need just two days to explore all the main routes and attractions. However, there are many beautiful corners on the island that even the local people are not familiar with. Recently, in a popular tourist group on Facebook appeared an introduction of "A very beautiful and mysterious natural swimming pool in Con Dao, barely known even by locals". Below the comment section, many people Immediately inquired about this extremely unspoiled location.
The clear blue body of water is surrounded by steep cliffs, forming a "natural pool" - an ideal destination for those who like photographing and relaxing. If you have the opportunity to visit Con Dao, make sure you do not miss it out!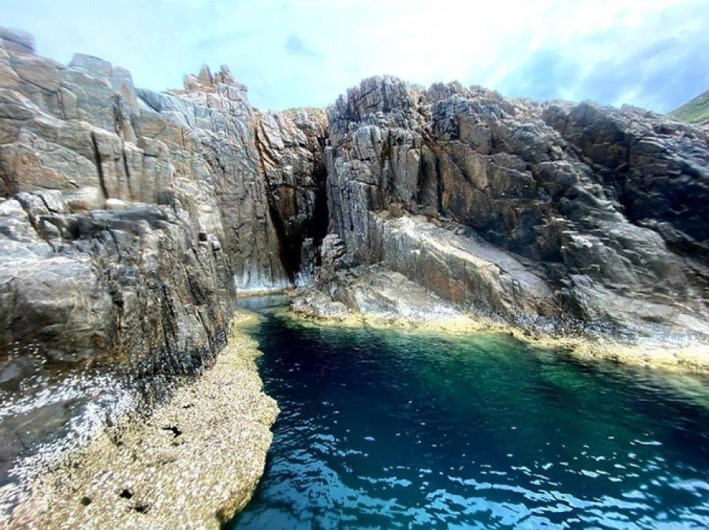 Following the steep cliffs here, visitors will find a mysterious pool with clear blue water, which is considered as one of the most beautiful places to watch the sunrise in Con Dao (Photo: Baomoi)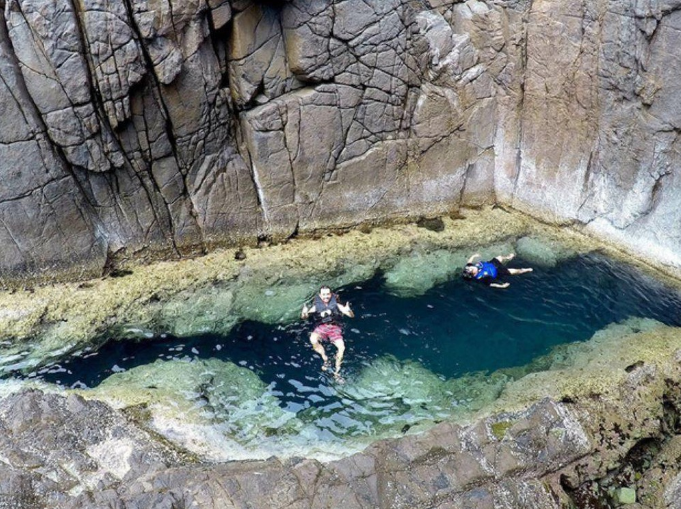 The water here owns a clear dark blue color, giving a refreshing feeling, especially on hot summer days. When swimming inside, you will find a small interesting natural pool.(Photo: Baomoi)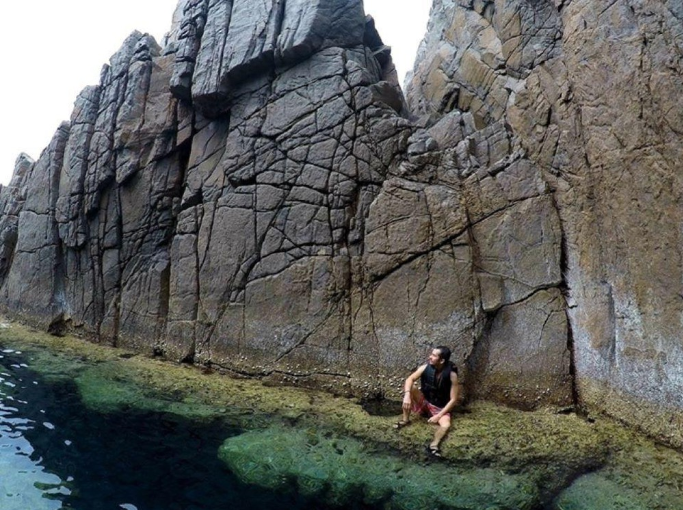 Mui Tau Be is also one of the most beautiful places to admire the sunrise and sunset of Con Dao. To watch the sunrise, you need to Mui Tau Be Cape before 4:45 am (Photo: Baomoi)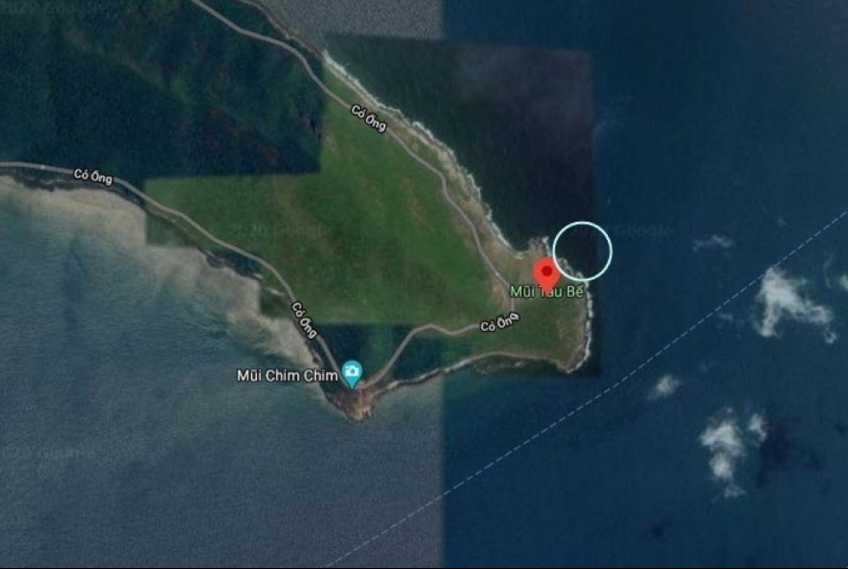 Mui Tau Be is located on the section from Con Son airport to the town. However, this "pool" doesn't have the exact position. To visit this place, you have to take a boat or canoe to the area circled on the map then search for the stunning natural pool (Photo: Baomoi)