Vietnam's two biggest cities regain composure as social distancing eased
Everyday life across Vietnam is gradually brought back to normal as the nation eases social distancing order Thursday. People start flocking down the streets, going for an exercising walk while restaurants resume their business, etc., returning Hanoi and Ho Chi Minh City the normal vibrant pace. 
Shop owners happy to be back after social distancing (Video: VNS)
Hanoi, northern Vietnam
Hanoi, with the highest number of coronavirus cases, partly reopens the economy with the operations of non-essential services, restaurants and cafés, but low-cost sidewalk cafés are asked to stay shut. Transport is partly back to normality with the permission of taxi and ride-hailing services but with only 20-30% of the total capacity, Hanoi Times reported.
With a couple of areas like the districts of Thuong Tin and Me Linh still deemed "high-risk" of infection, Hanoi will have more restrictions in place than Ho Chi Minh City. Stringent social distancing measures will still fully be applied to those districts, VNE reported.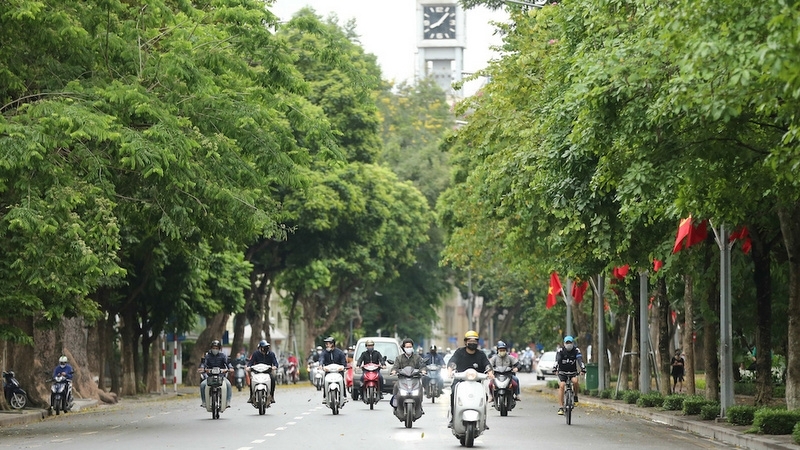 Vehicle density on streets is rising gradually as people are returning to work (Photo: Nhan Dan Online)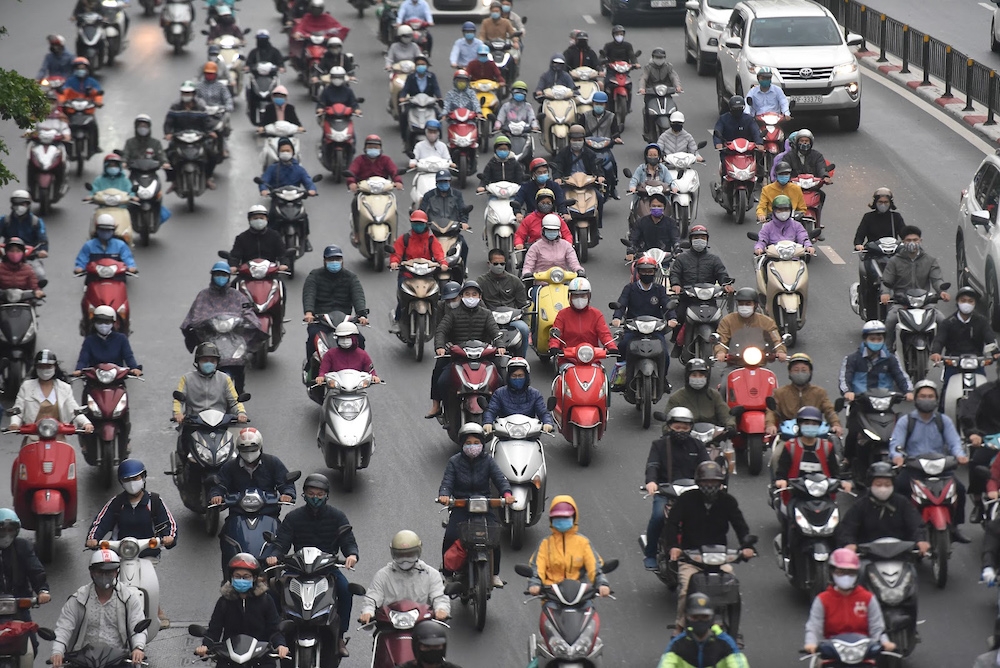 Almost all people choose to wear face mask while circcirculating. Photo: Nhan Dan Online)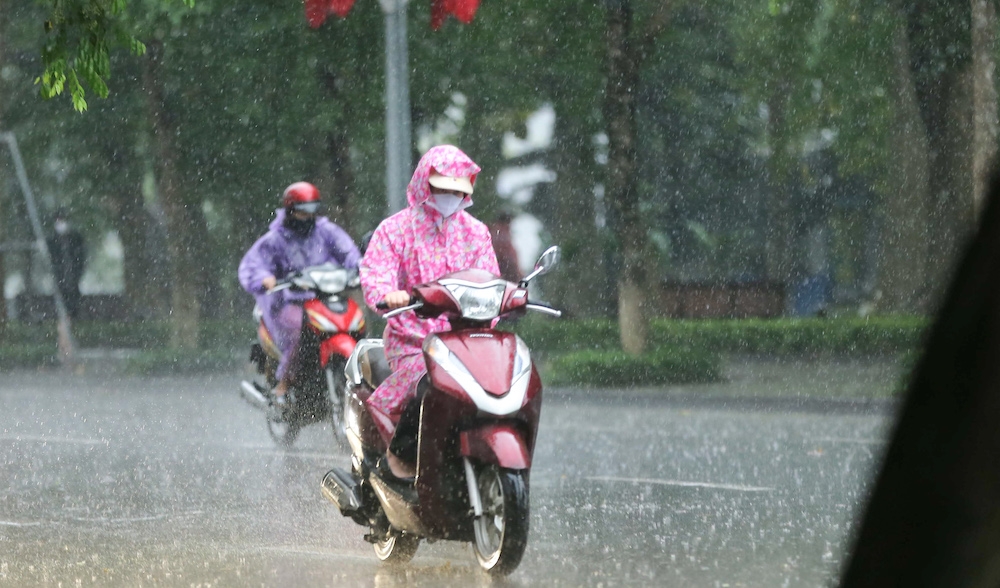 A woman riding her motorbike under the rain - the influence of southwest monsoon (Photo: Nhan Dan Online)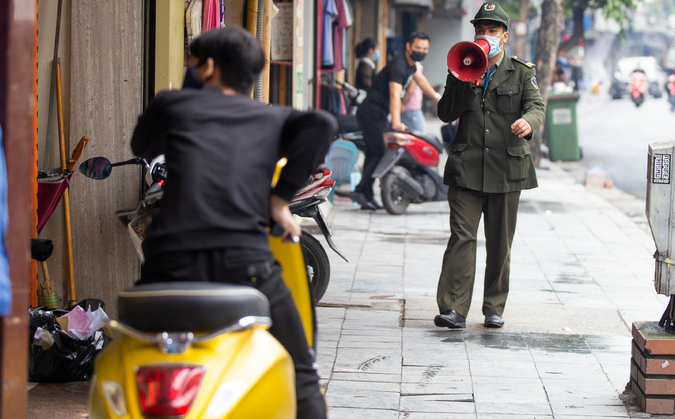 A security officer wandering around the street to remind people to wear face masks, stay at a safe distance, and sanitize hands before entering public places (Photo: iOne net)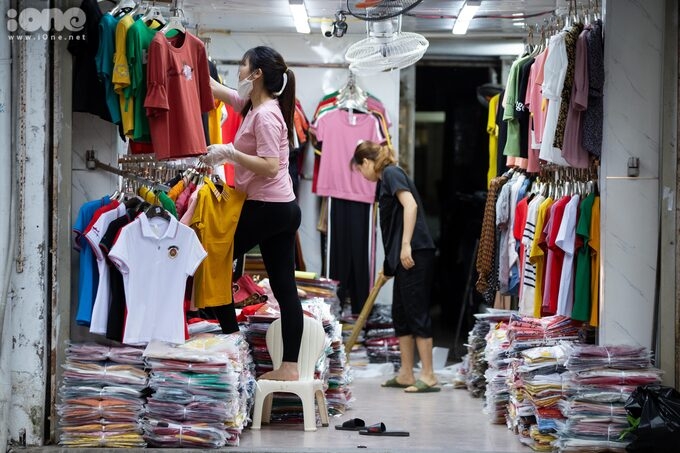 A clothing store in Hang Dao street, Hoang Kiem (Photo: iOne net)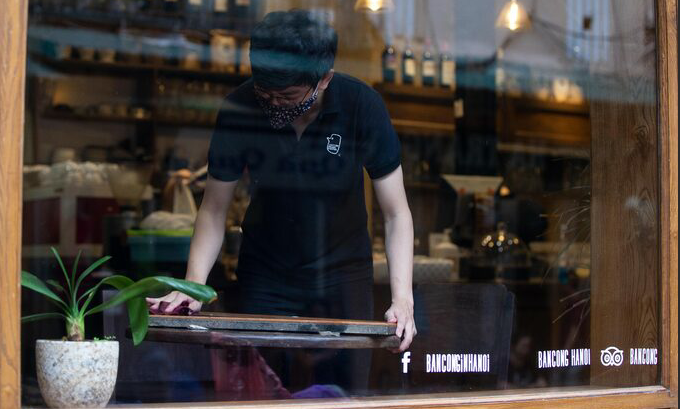 A waiter is cleaning the table in a coffee house in Dinh Liet, Hoan Kiem district, ready to serve (Photo: iOne net)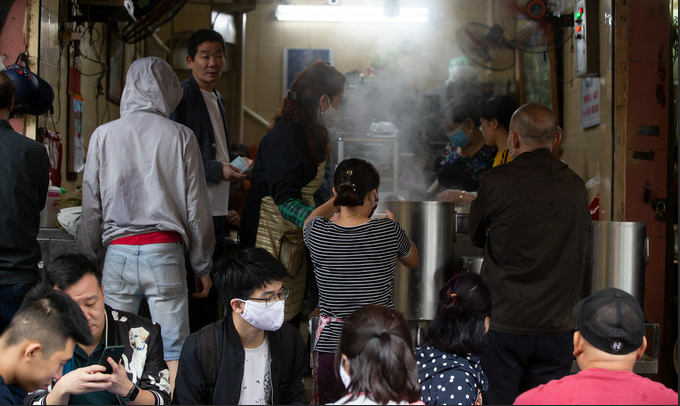 Many Pho restaurants serve a large number of customers on the first day of reopening (Photo: iOne net)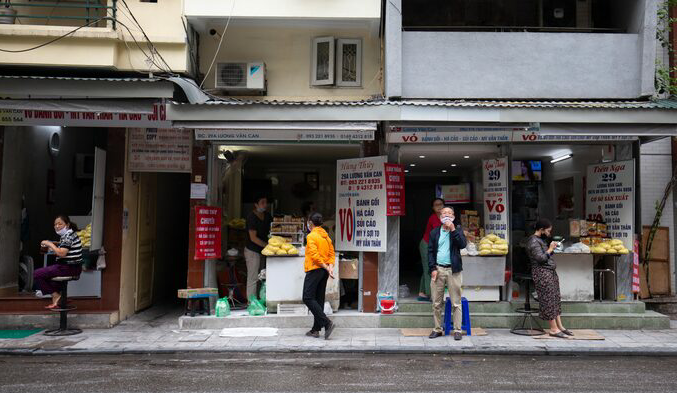 Line of bread shops reopen(Photo: iOne net)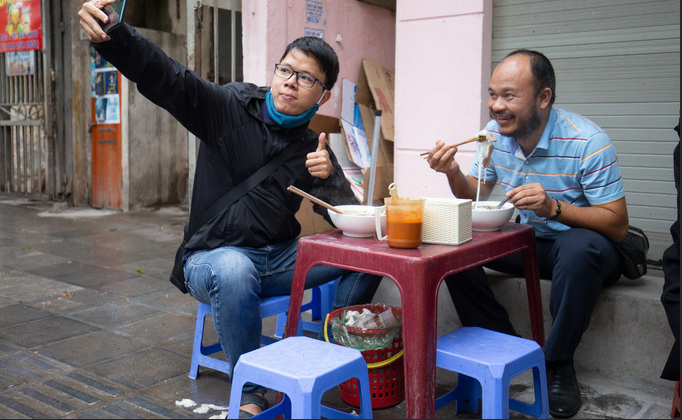 Two men checking in at a Pho vendor, "celebrating" first day after social distancing (Photo: iOne net)
Ho Chi Minh city, southern Vietnam
Ho Chi Minh City, the city without new cases over the past 20 days, has gradually removed social distancing and allowed most of non-essential services to be back to operations.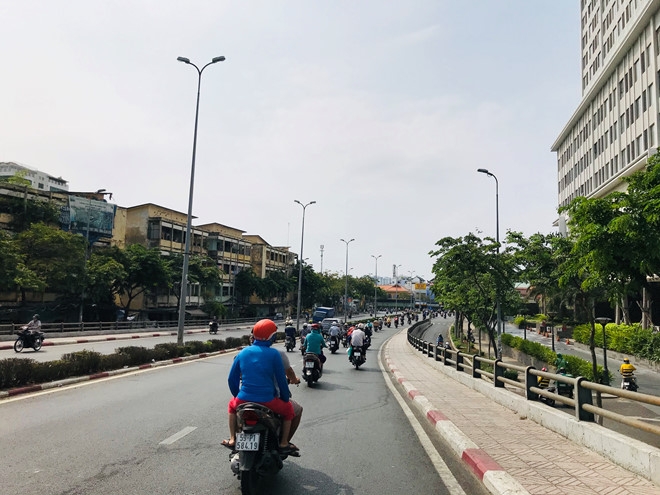 The vibrant life pace is living again in Sai Gon with hon-honking motorists lining up the streets., yet there's no congestion as not all activities are returned to normal (Photo: Thanh Nien)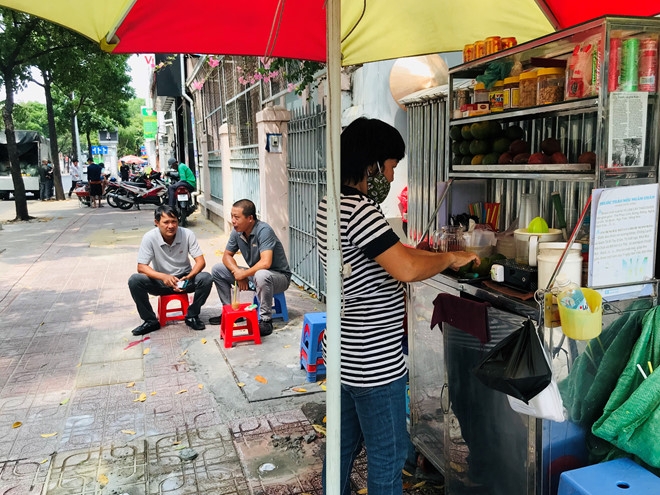 Ms. Thanh, who's been serving bread in District 3 for 17 years now, eagerly welcomes her first customers after three-week off. "I'm so excited seeing people return to work. Some acquaintances keep coming here asking about my whereabouts in the past 20 days, so great", Thanh told Thanh Nien (Photo: Thanh Nien)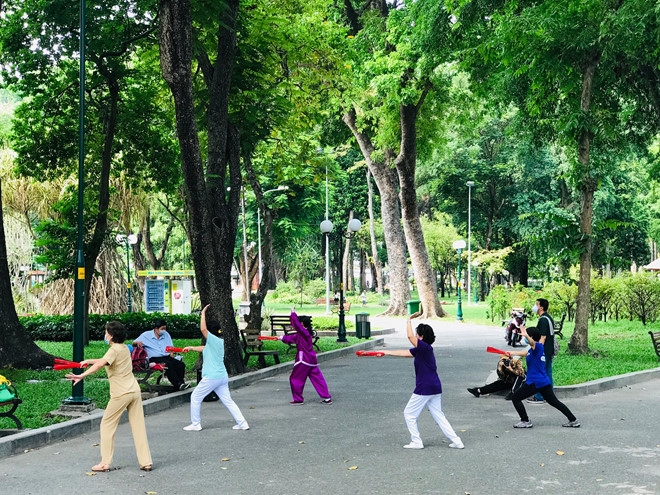 Sai Gon old people doing morning exercise in a green park (Photo: Thanh Nien)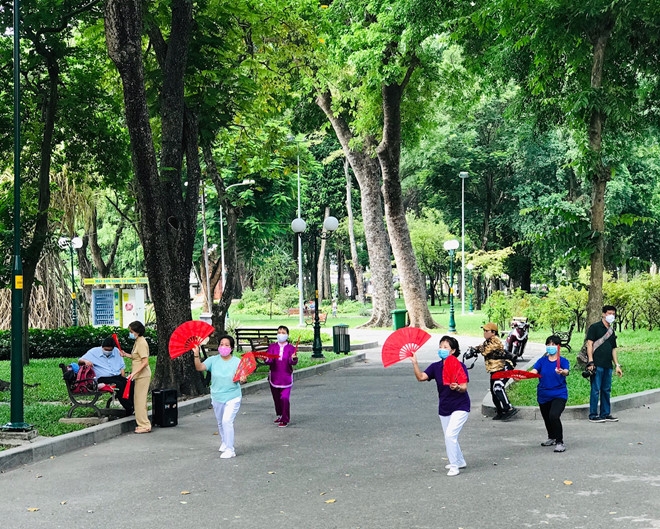 All wear face masks while exercising (Photo: Thanh Nien)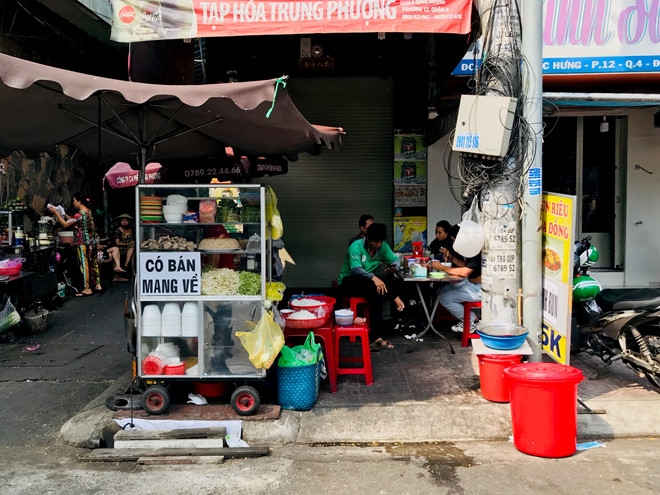 A food stall resume its business (Photo: Thanh Nien)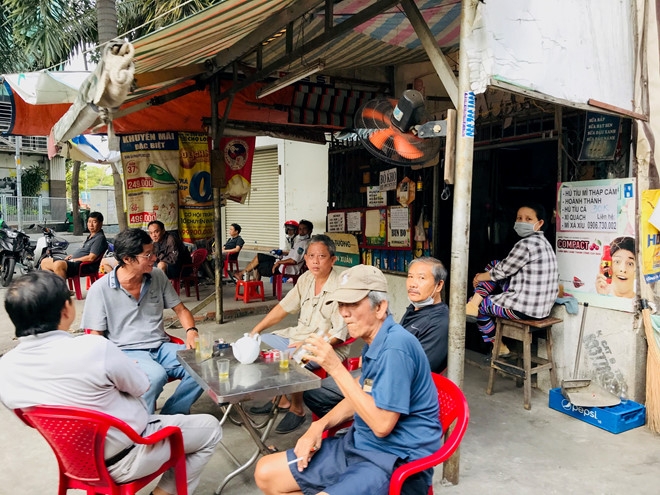 Having a cup of fav coffee in the company of confidants, talking about life makes the experience more enjoyable (Photo: Thanh Nien)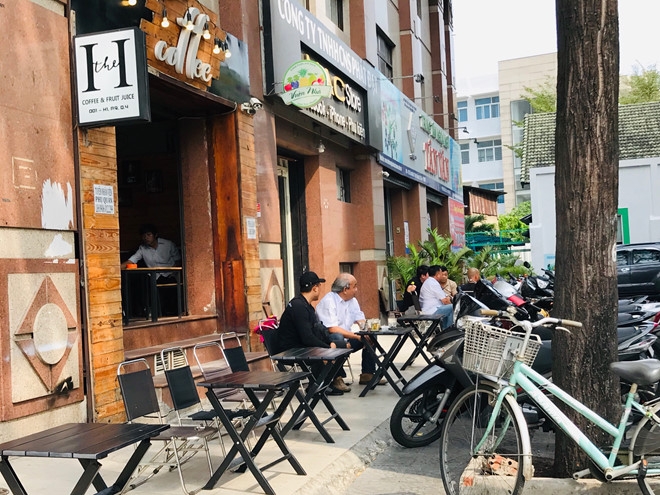 This coffee house has taken down the "take-away" sign. Tables are lined outside since 6 am, some regulars already ordered their favorite drink early in the morning. (Photo: Thanh Nien)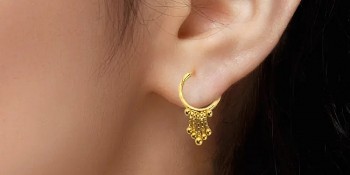 World
A driver in Pahalgam area of South Kashmir's Anantnag on Tuesday returned gold worth Rs 10 lakh to a Hyderabad tourist.