Vinpearl Safari Phu Quoc, a ticket to the wilderness
Being the first open zoo in Vietnam, the Vinpearl Safari Animals Care and Conservation Park (Safari Phu Quoc) is hailed a top exciting destination for those looking for adventurous and strange feelings.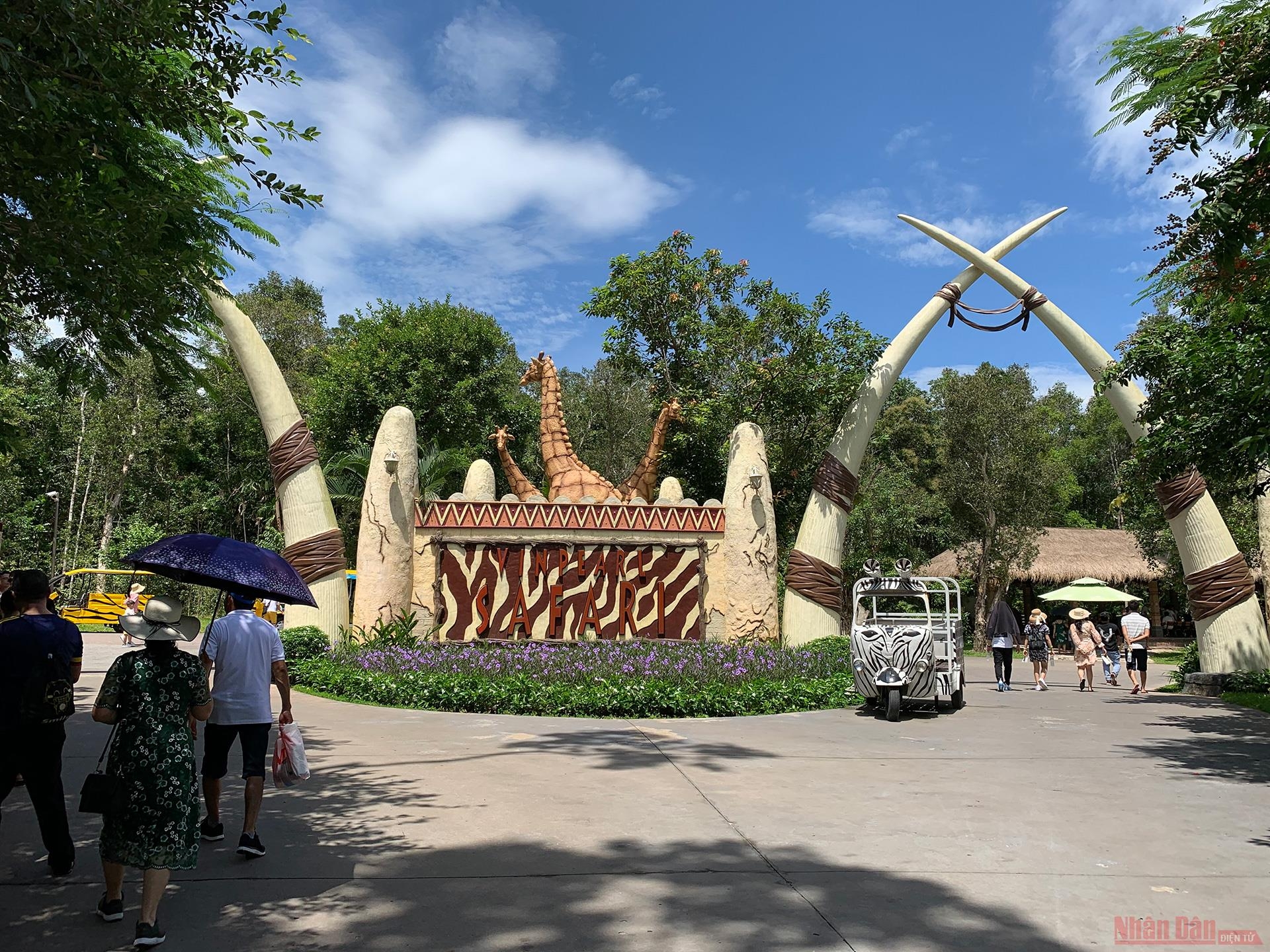 The entrance of Safari Phu Quoc (Photo: Nhan Dan)
Safari Phu Quoc is located in the northwestern area of ​​Phu Quoc Island, about 22km from Duong Dong town. Covering an area of some 380ha within Phu Quoc's primeval forest, Safari Phu Quoc gathers thousands of individuals, which represents hundreds of rare animal species from around the world.
Safari Phu Quoc is divided into two main areas: the Wildlife Park (Safari park) and the Open Zoo (Open zoo).
The Open Zoo area is semi-open, surrounded by a moat, creating a harmonious living environment for the animals with nature, in the meantime, providing the most realistic and lively observation angles for visitors.
The Wildlife Park, on the other hand, is designed into different subdivisions, each subdivision is suitable for the biological behavior of each species.
At the Wildlife Park, visitors will have an opportunity to get on a bus tour, where people are safely "captivated" inside the so-called "human-caged bus" and taken around the park, with wild animals wandering freely around. That will surely an unforgettable "role exchange" in anyone's life.
Safari Phu Quoc is open to visitors every day from 9 am to 4 pm.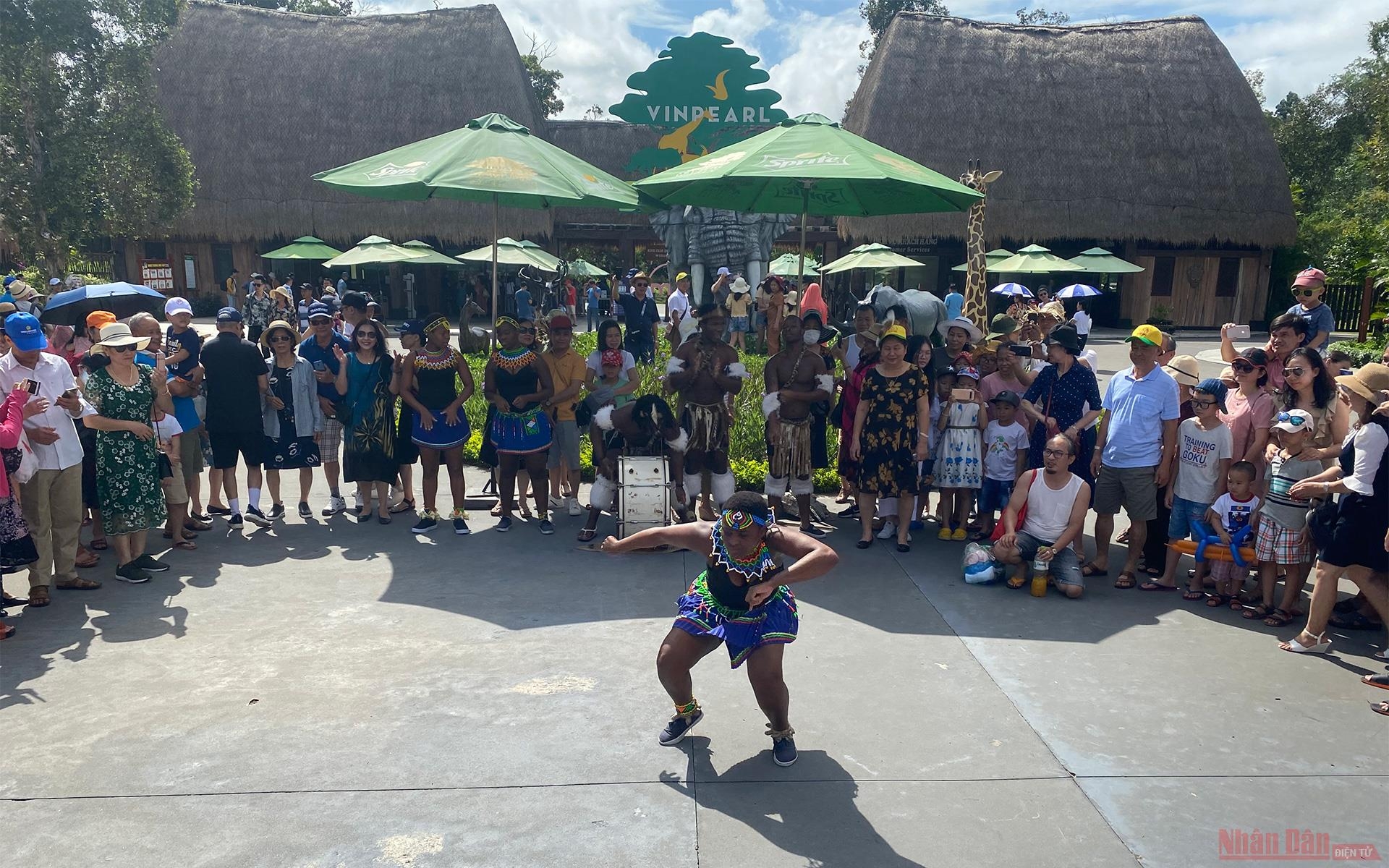 Zulu dancers dance to welcome visitors (Photo: Nhan Dan)
Zulu dancers dance to welcome visitors. Every day there will be two performances in the morning and afternoon: 9:20 am - 9:50 am, and 15:30 - 16:00 at the entrance to Safari Phu Quoc.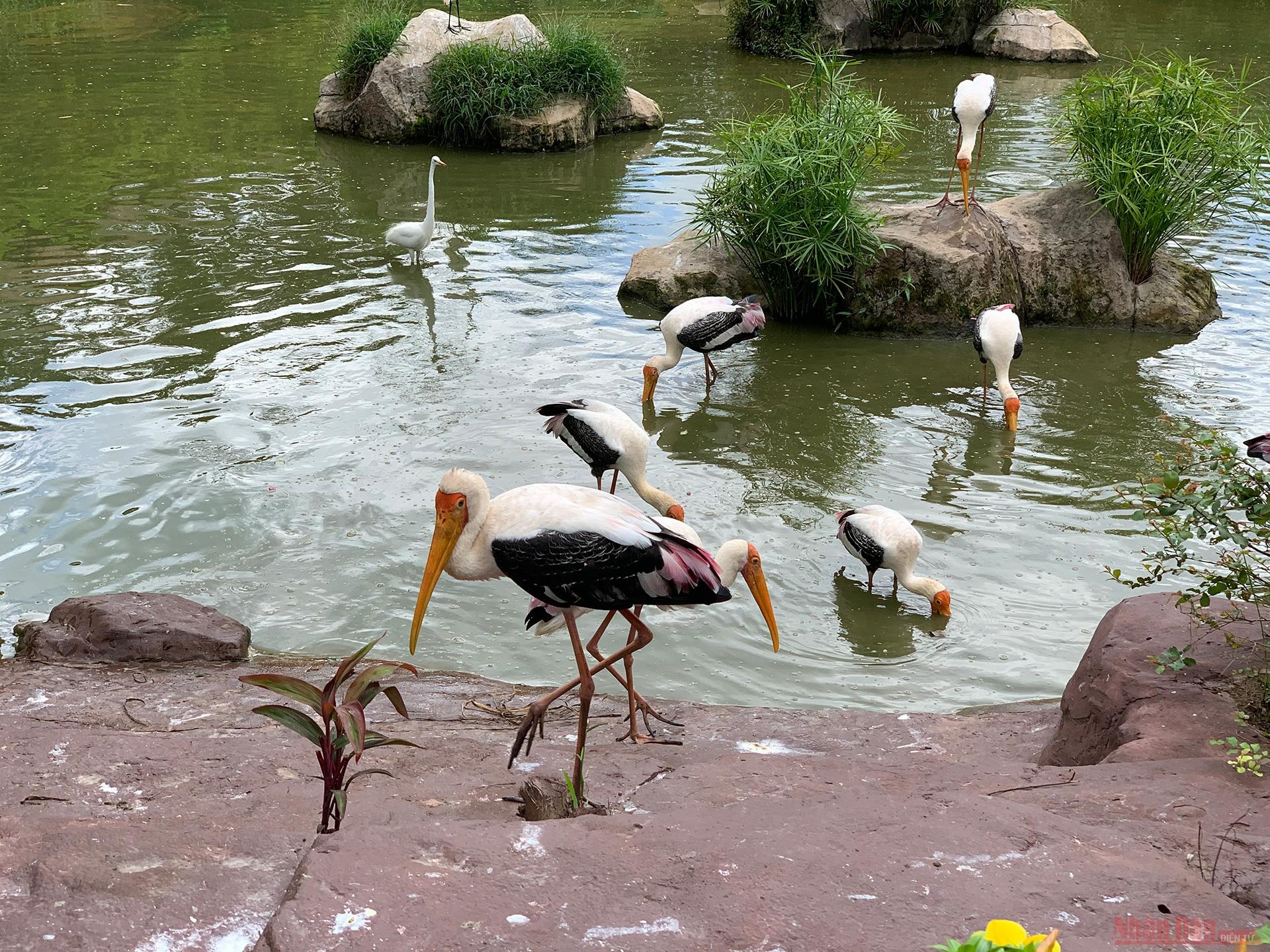 (Photo: Nhan Dan)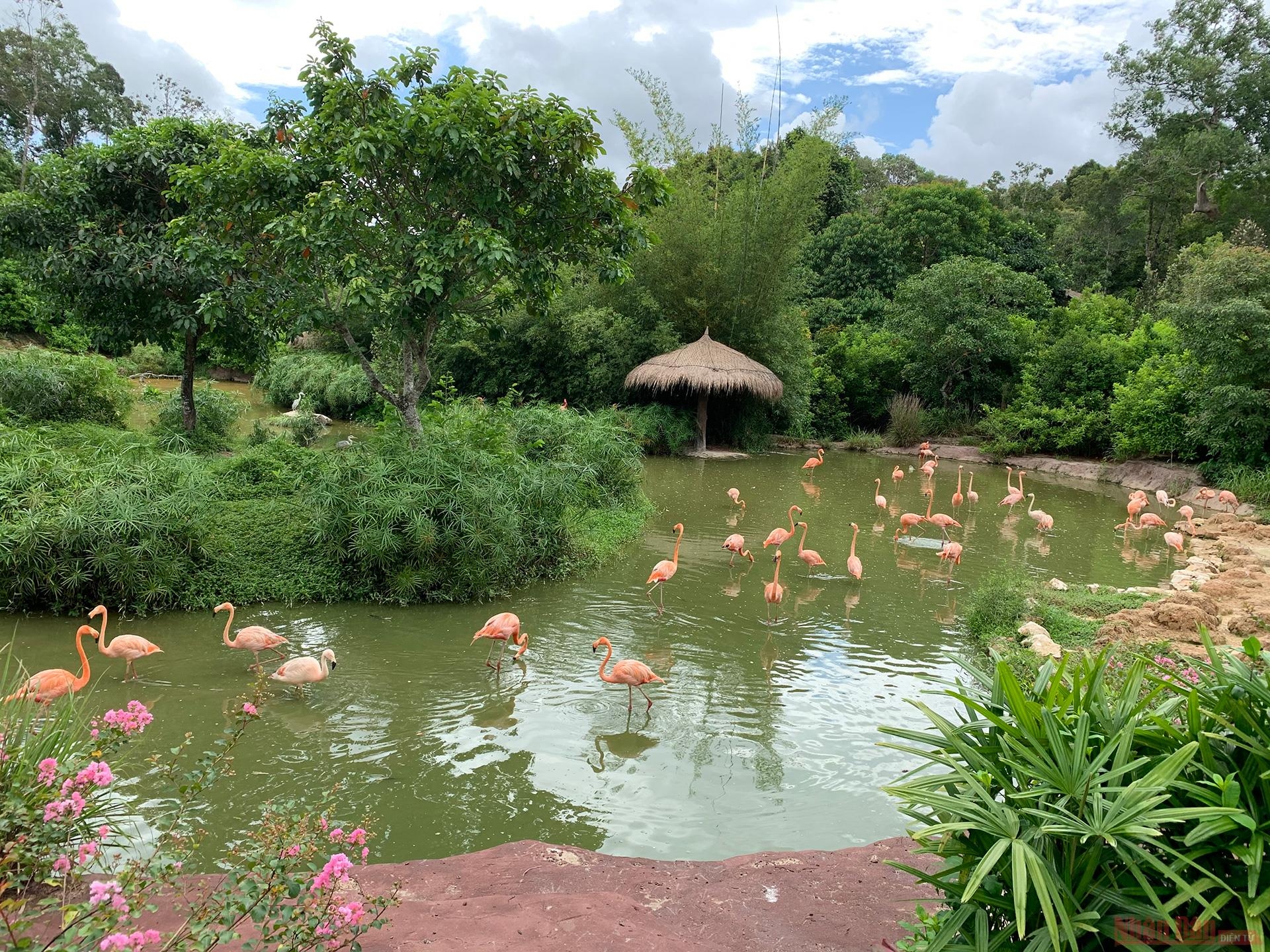 Flamingos attract visitors at the entrance to Safari (Photo: Nhan Dan)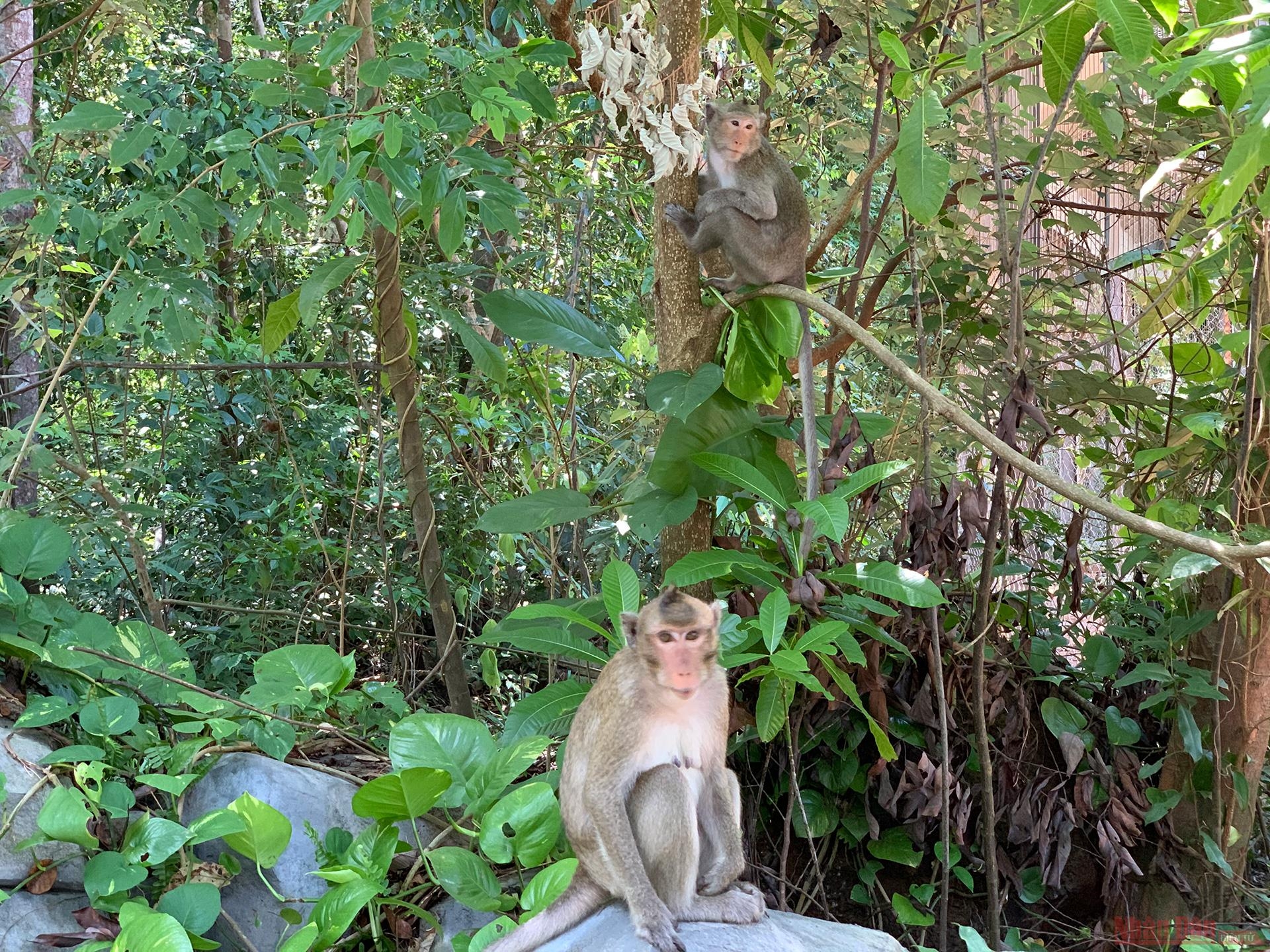 Monkies are either released freely or captivated inside cages (Photo: Nhan Dan)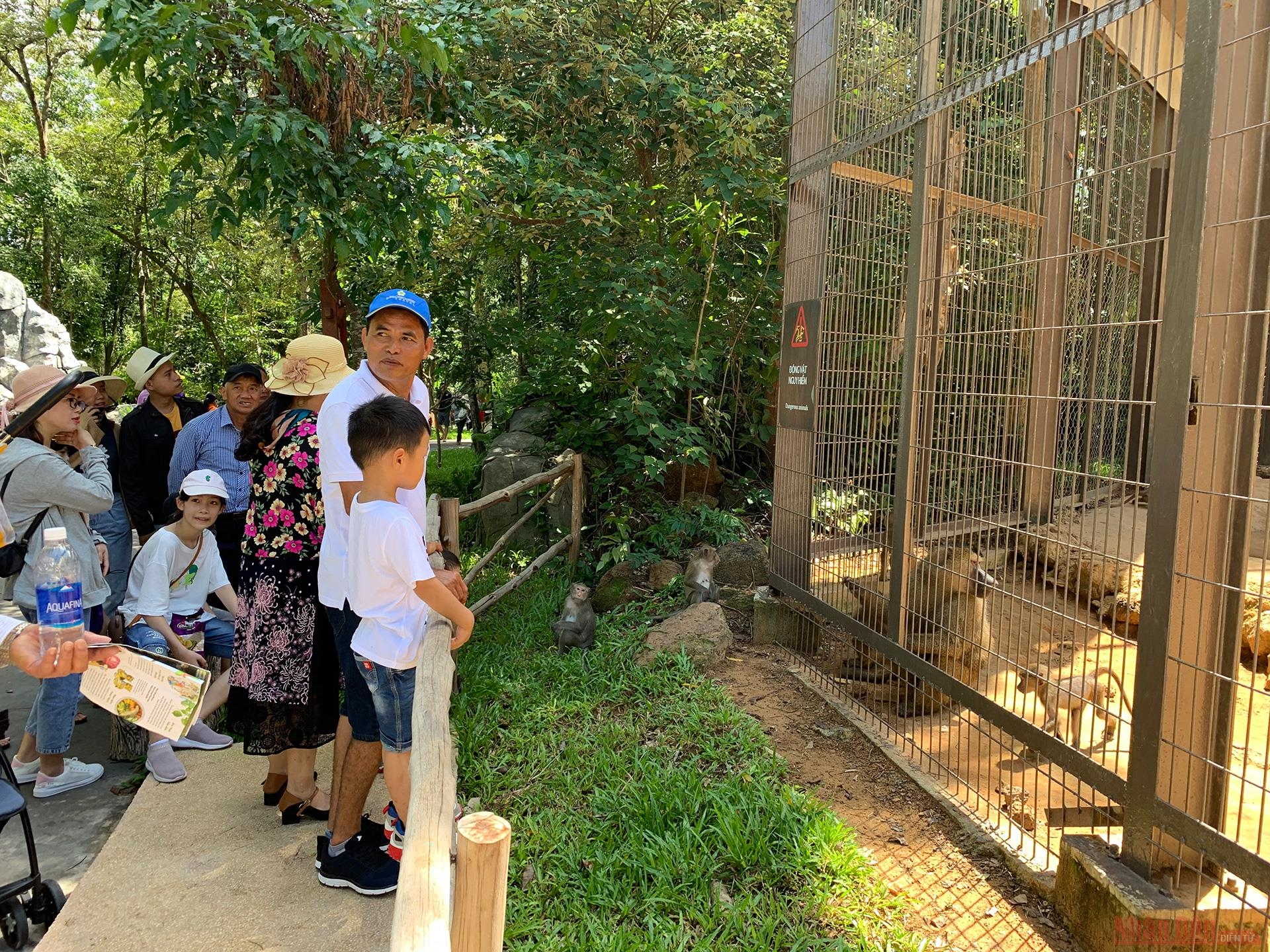 (Photo: Nhan Dan)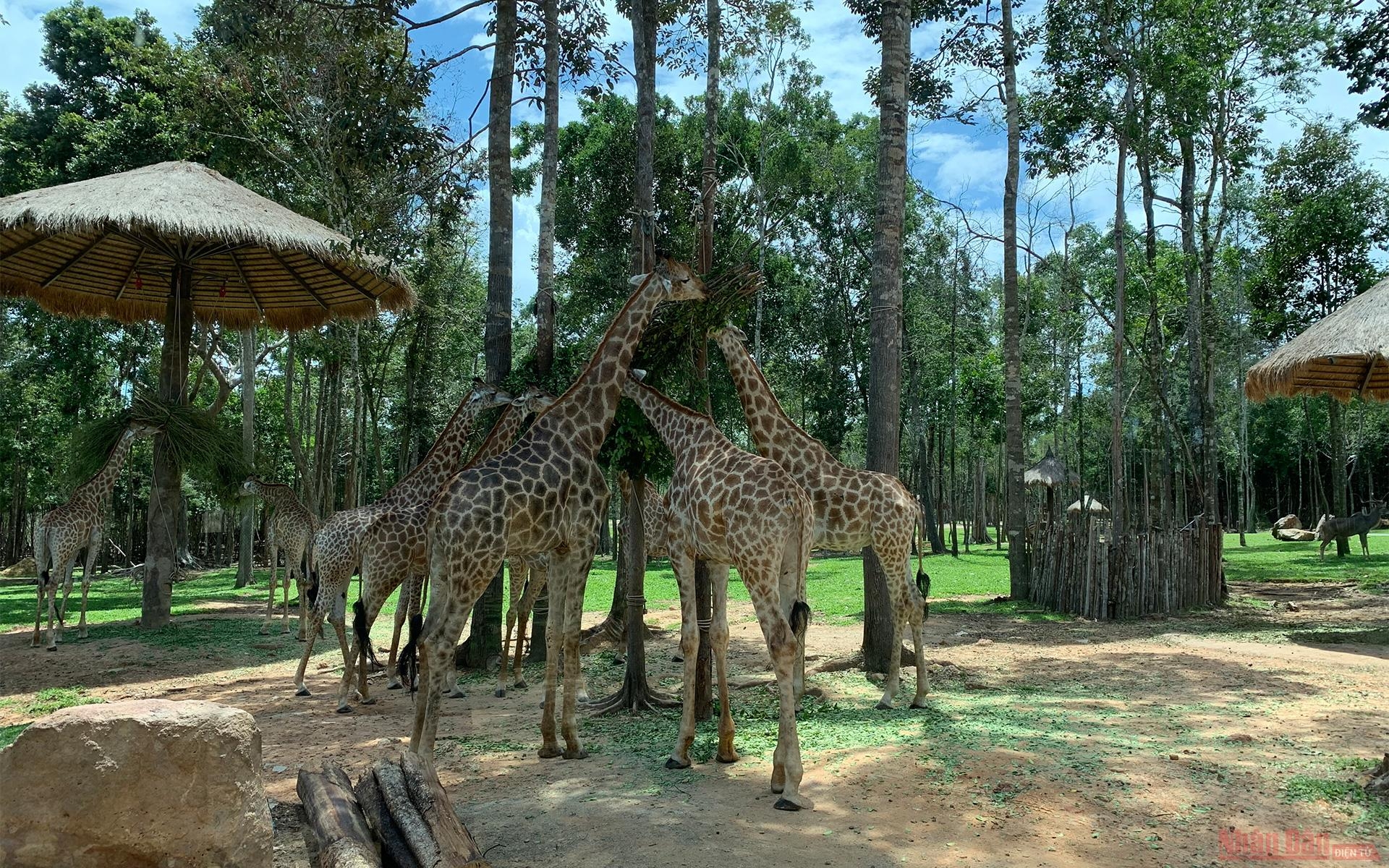 (Photo: Nhan Dan)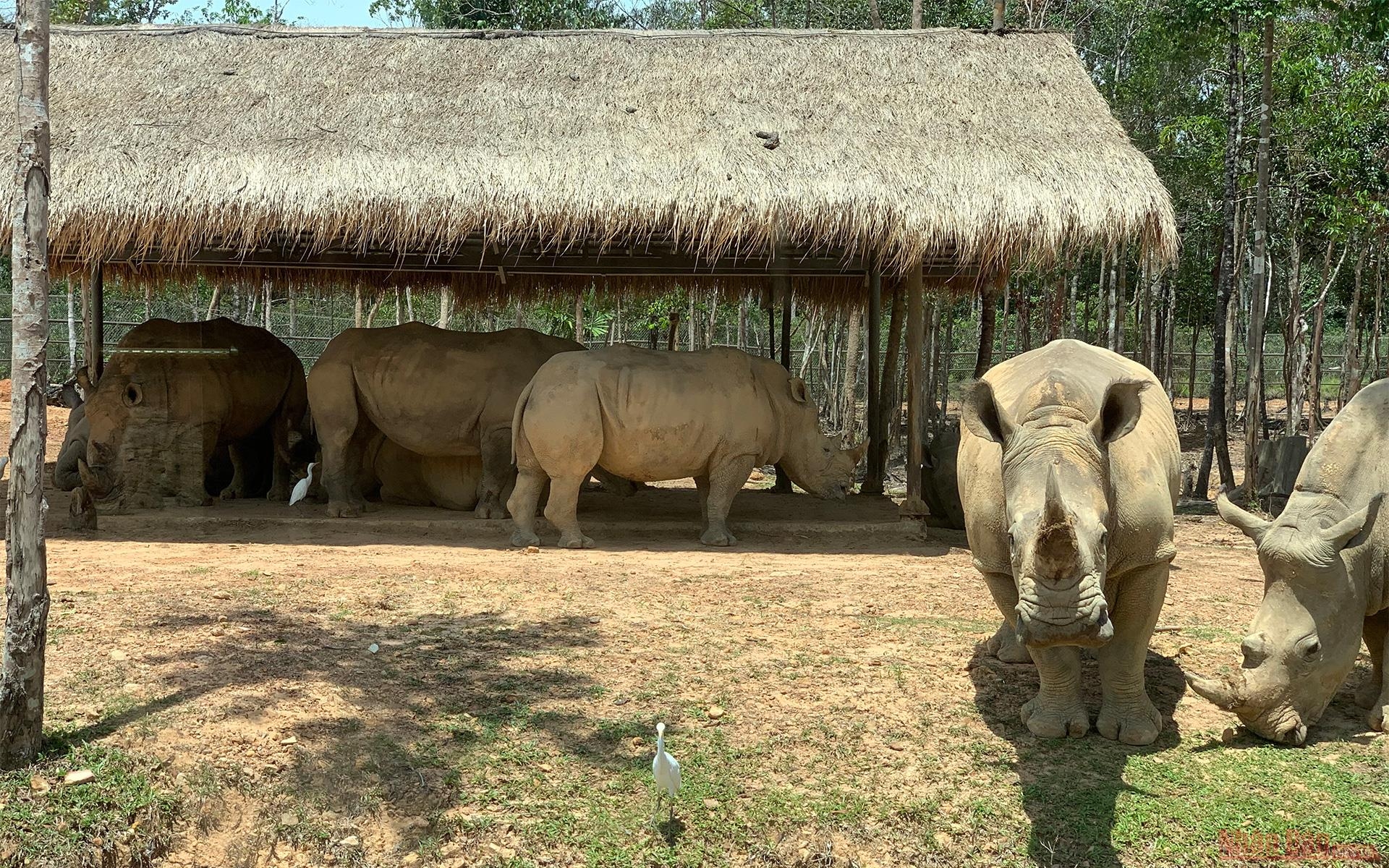 (Photo: Nhan Dan)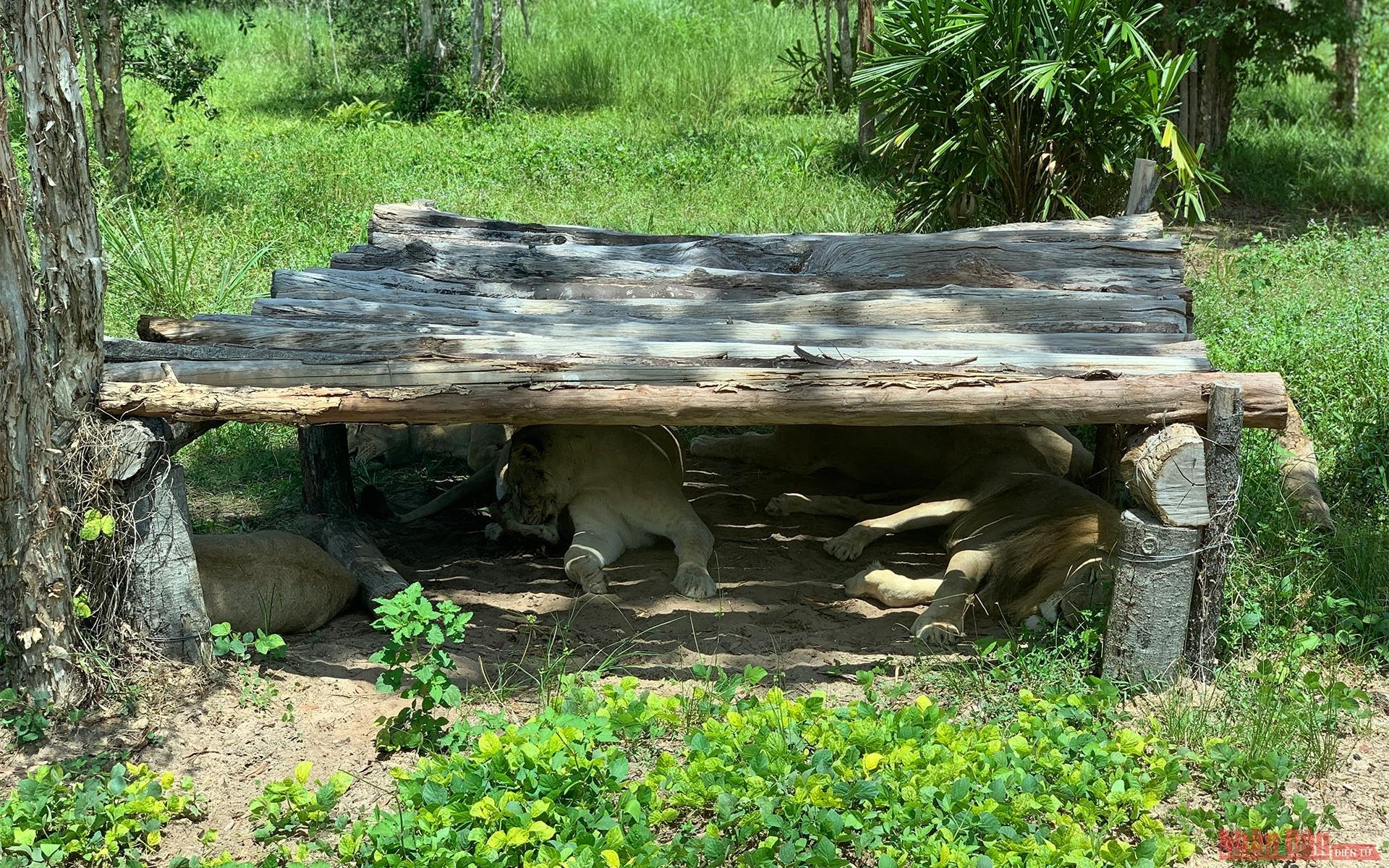 A herd of lions (Photo: Nhan Dan)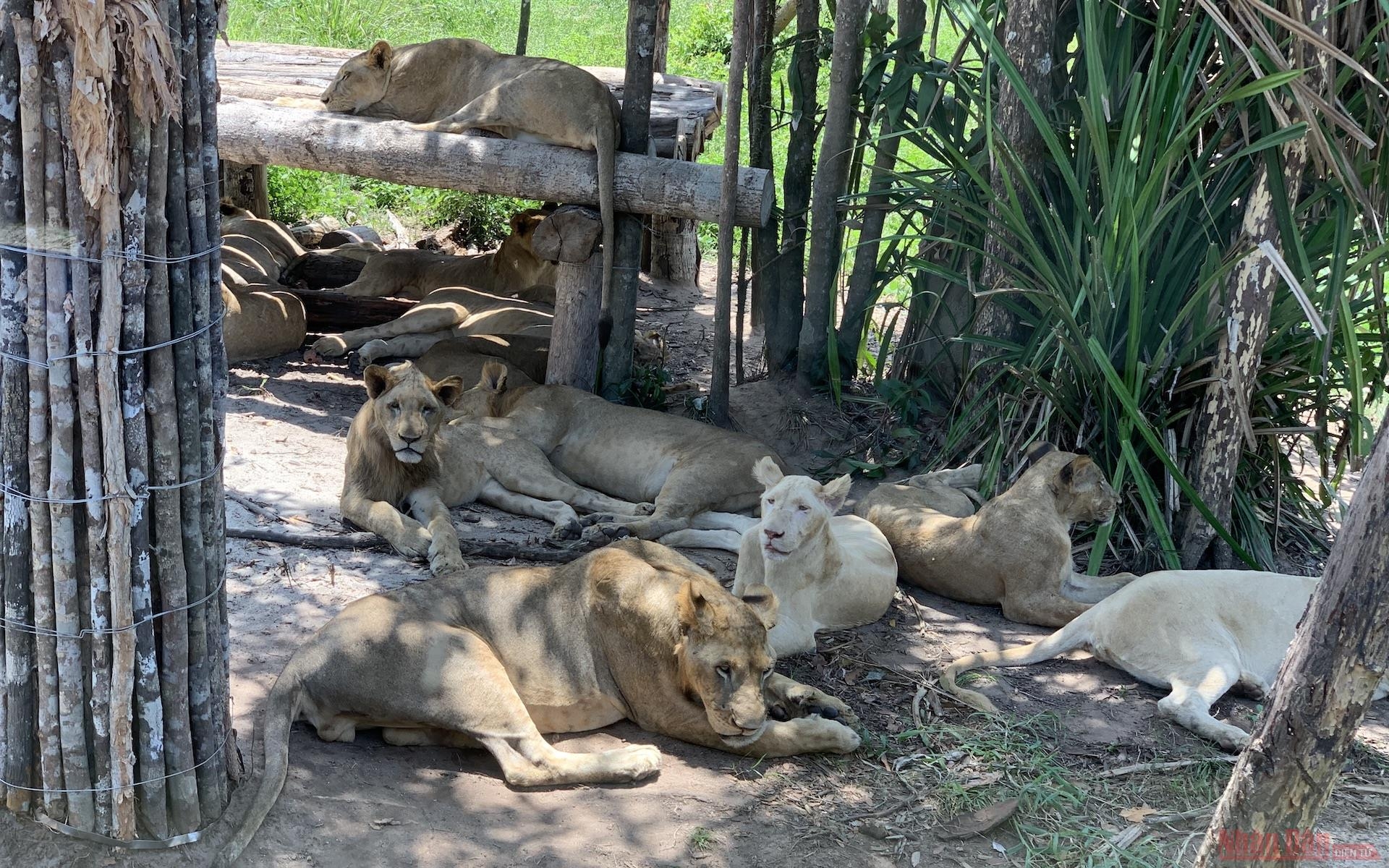 A herd of lions (Photo: Nhan Dan)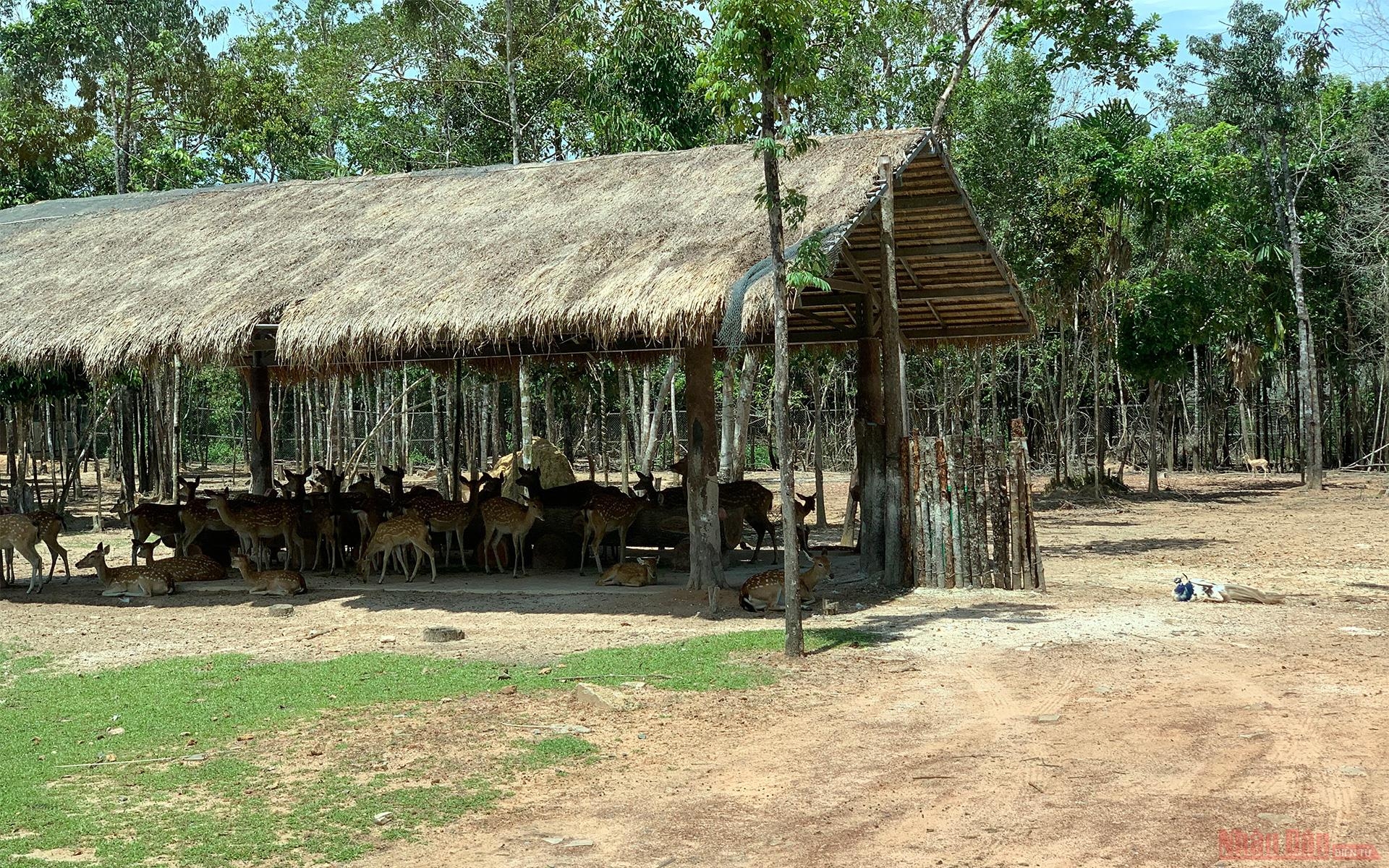 (Photo: Nhan Dan)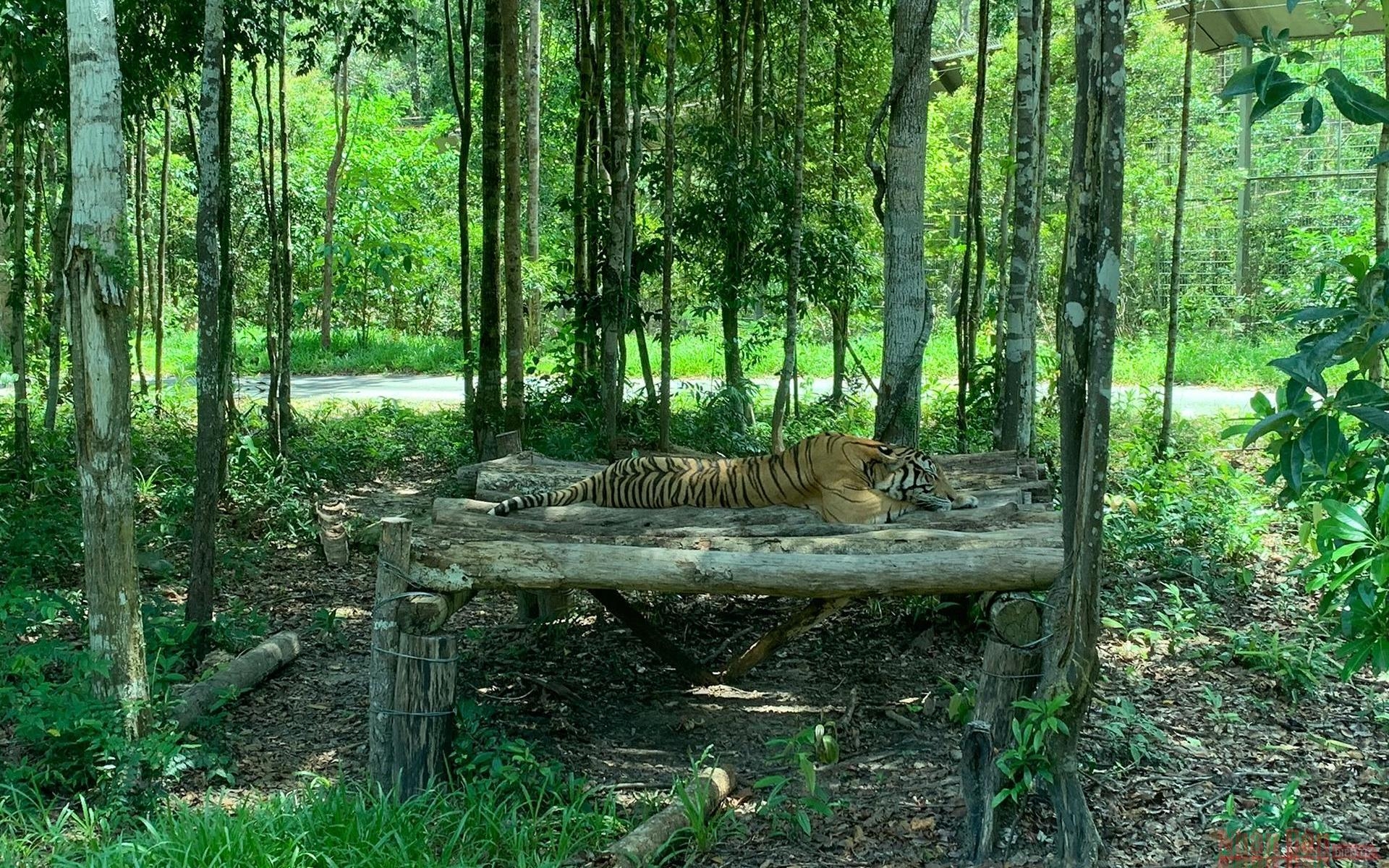 A tiger lying under the shade of trees (Photo: Nhan Dan)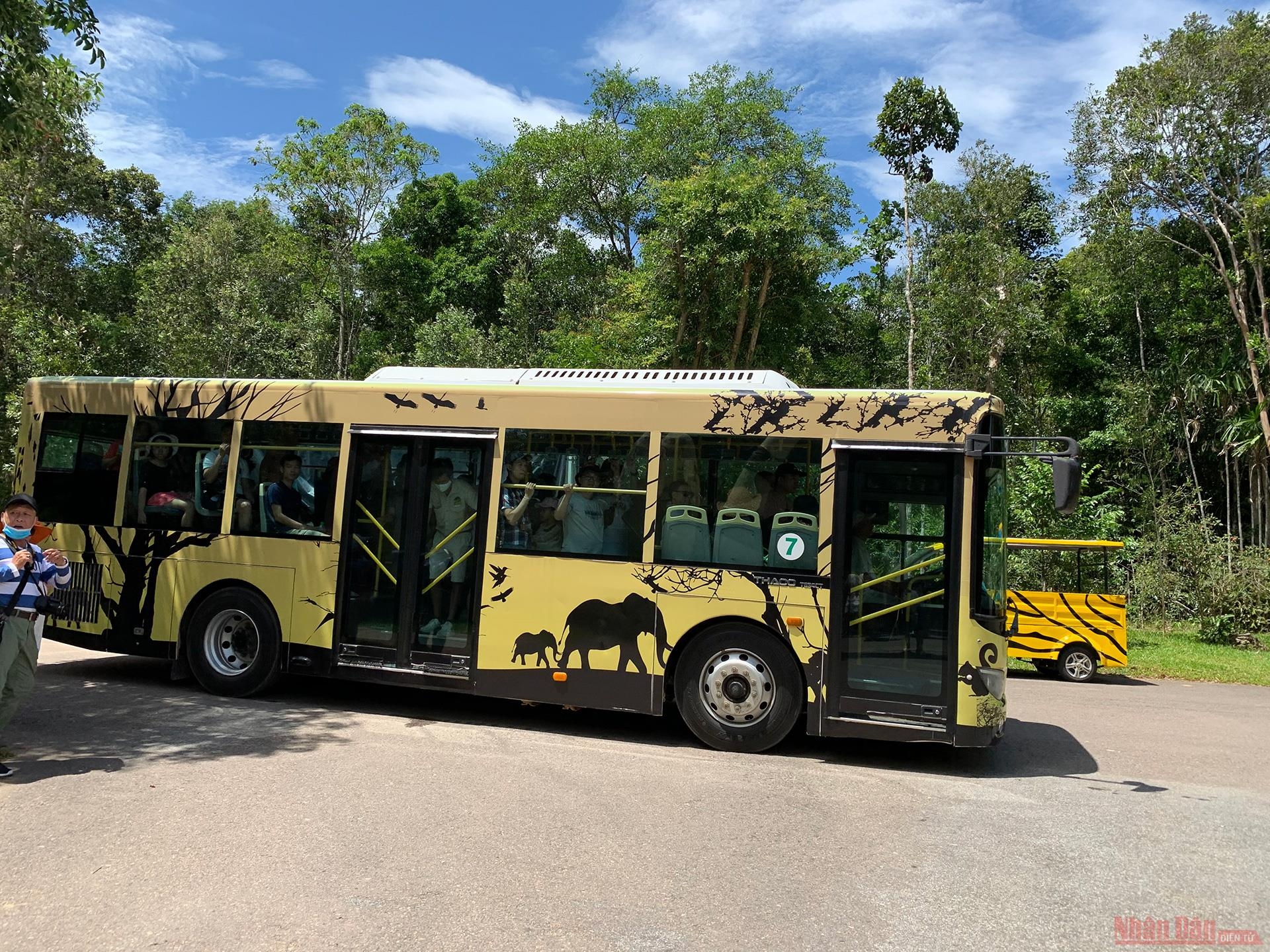 The bus that goes around the zoo where wild animals can freely-roam about (Photo: Nhan Dan)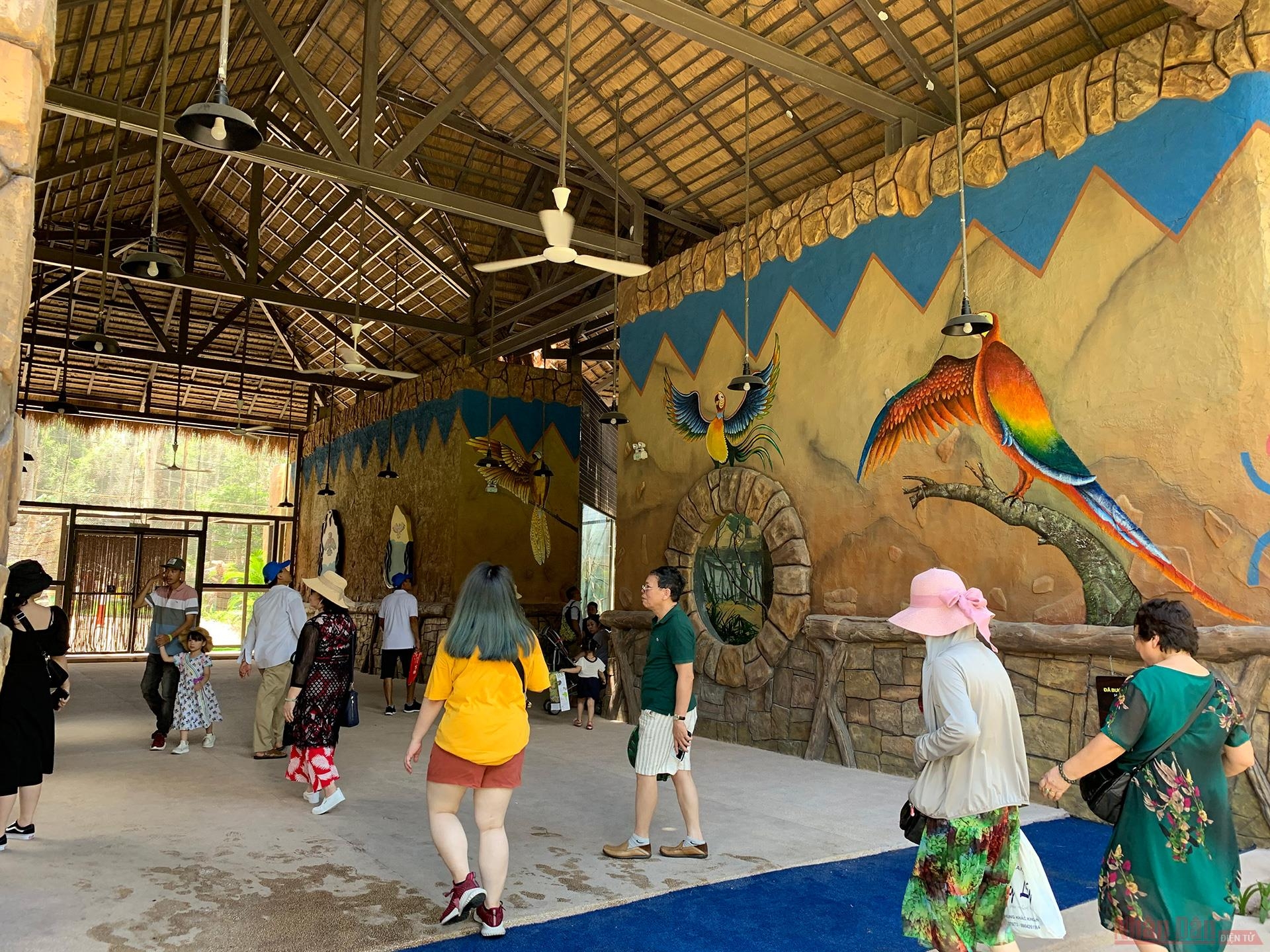 (Photo: Nhan Dan)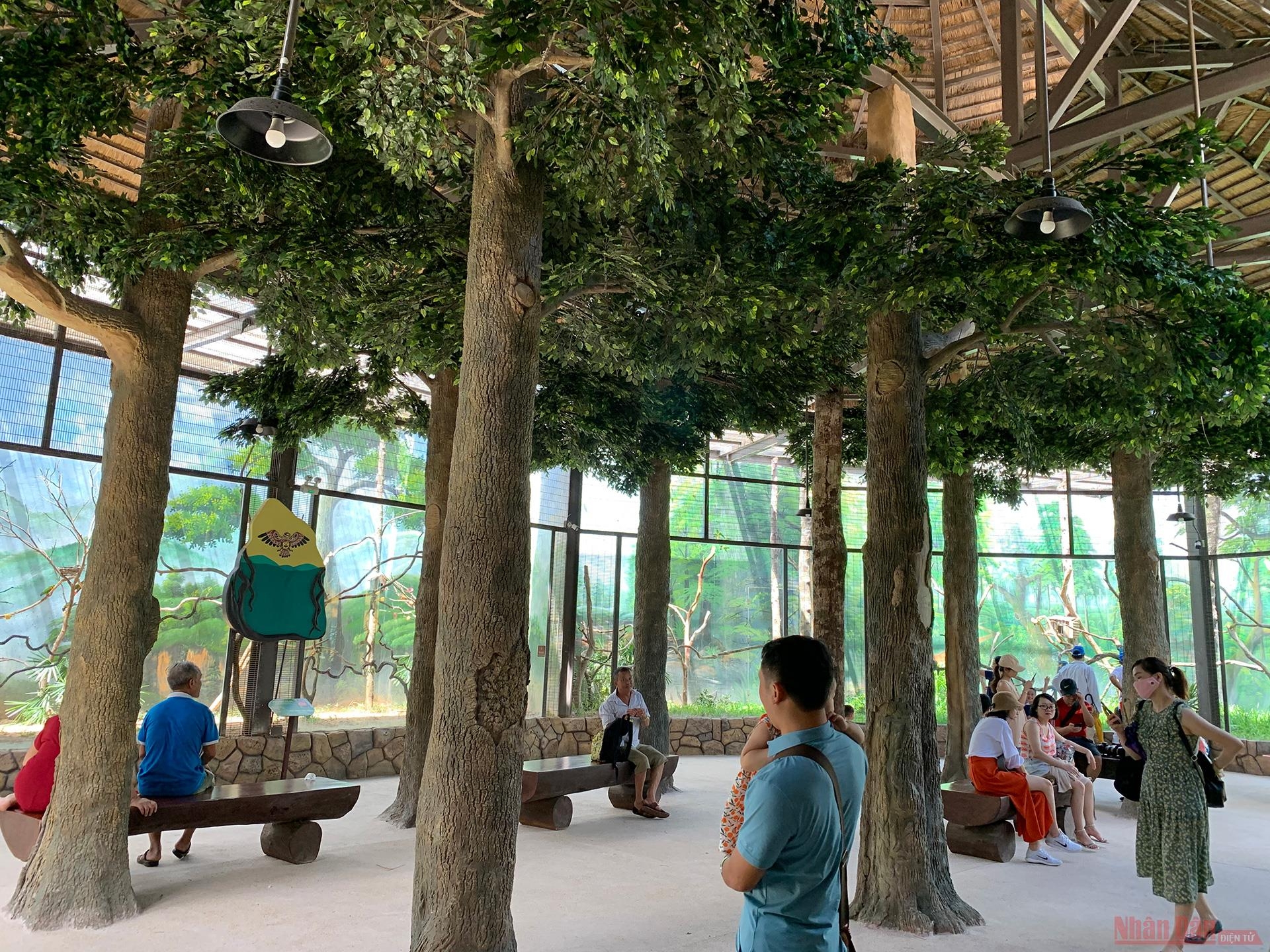 The bird-watching area is creatively designed (Photo: Nhan Dan)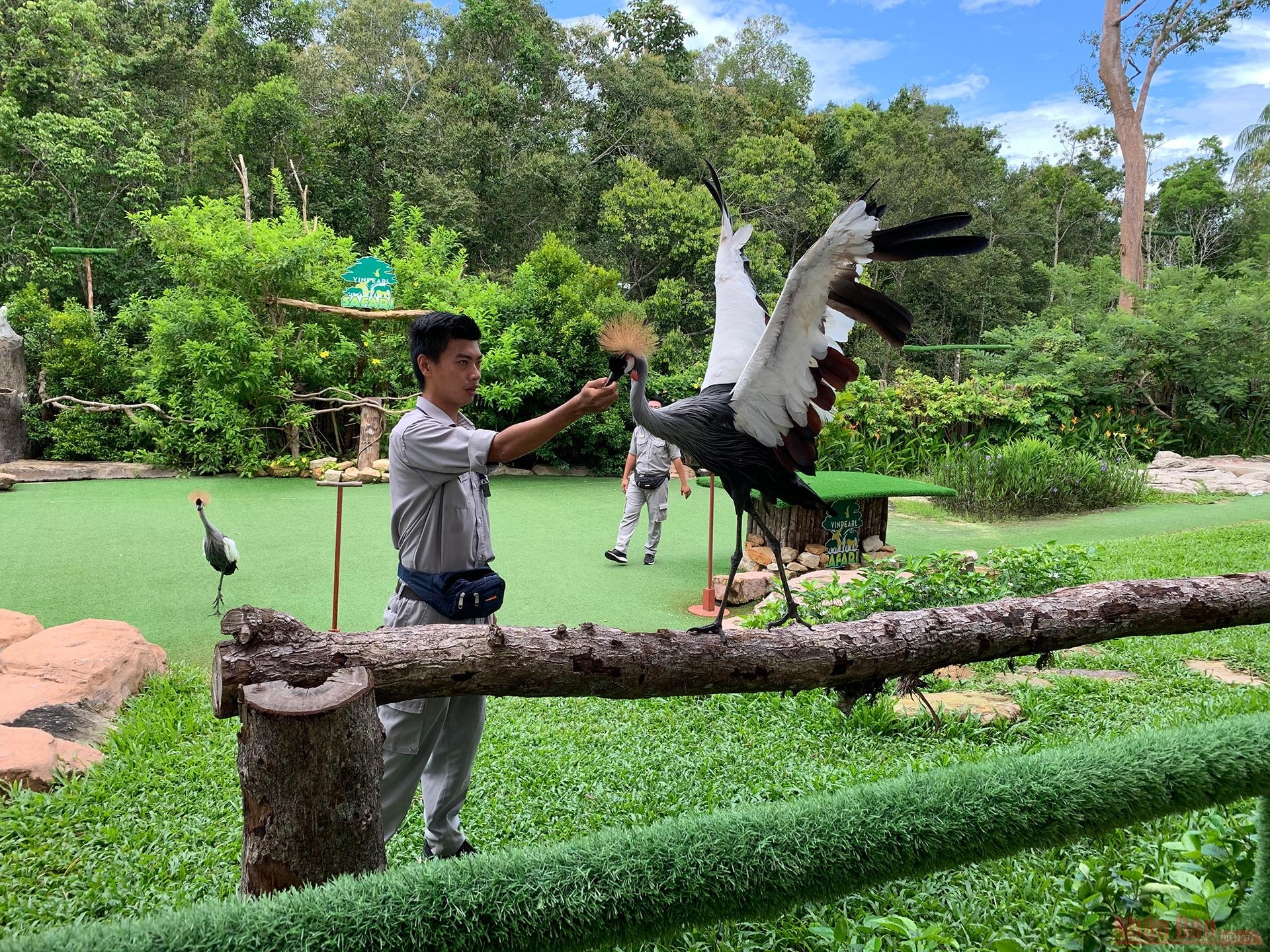 A performer put on a live performance with a bird (Photo: Nhan Dan)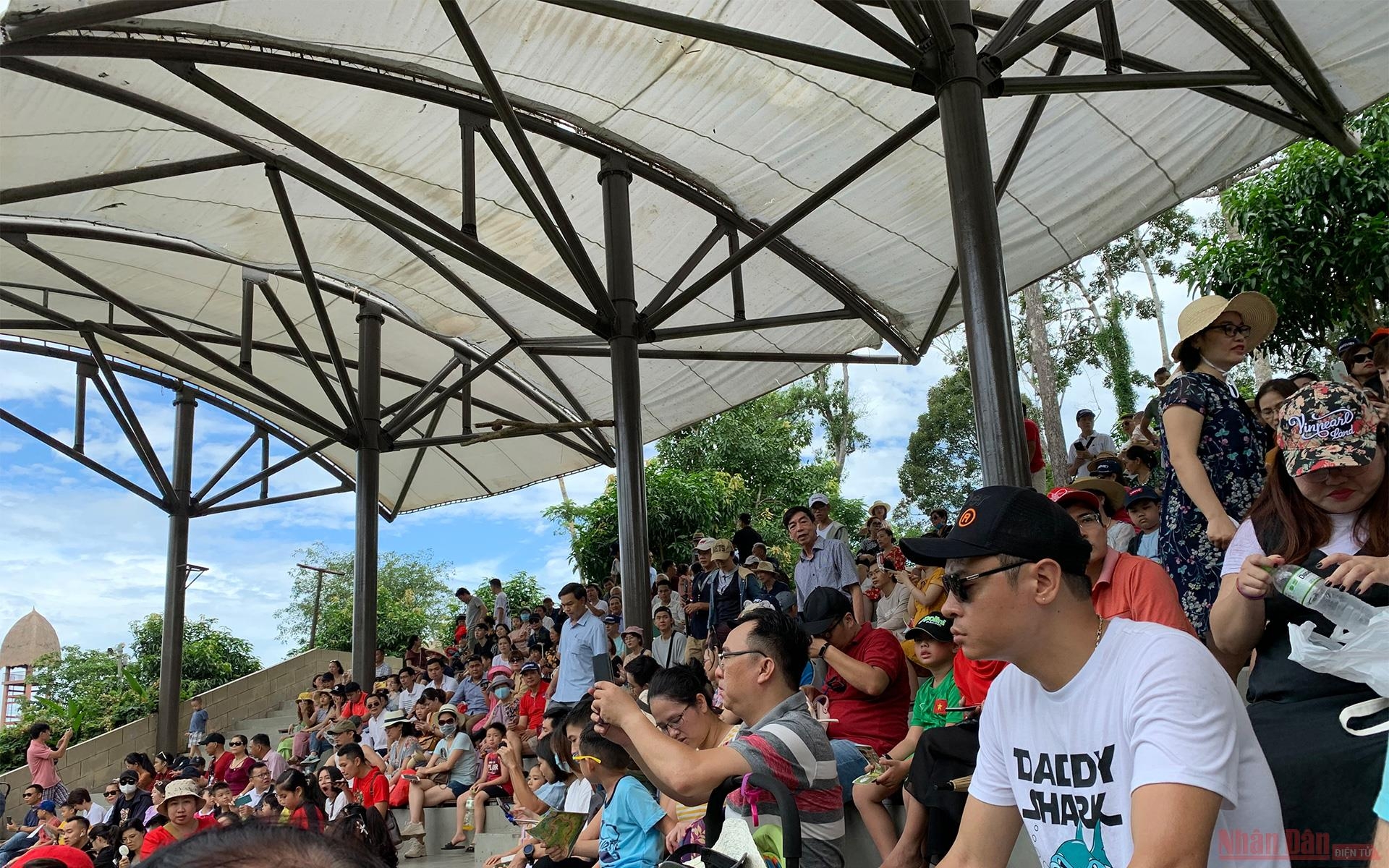 Visitors fill the seating area to watch the bird performance (Photo: Nhan Dan)
Kid Zoo (Photo: Nhan Dan)
A litlte boy playing with a sheep (Photo: Nhan Dan)