Vietnam's central localities have incurred great losses caused by natural disasters. At this time, promoting production and creating job opportunities is of paramount importance to people here. Hence, the Vietnam Trade Office in Australia is slated to organize the virtual international exposition that features goods from enterprises in the central region with a view to assisting them to promote their products and seek partners not only in the Australian market but also in other major markets in the world, VOV reported.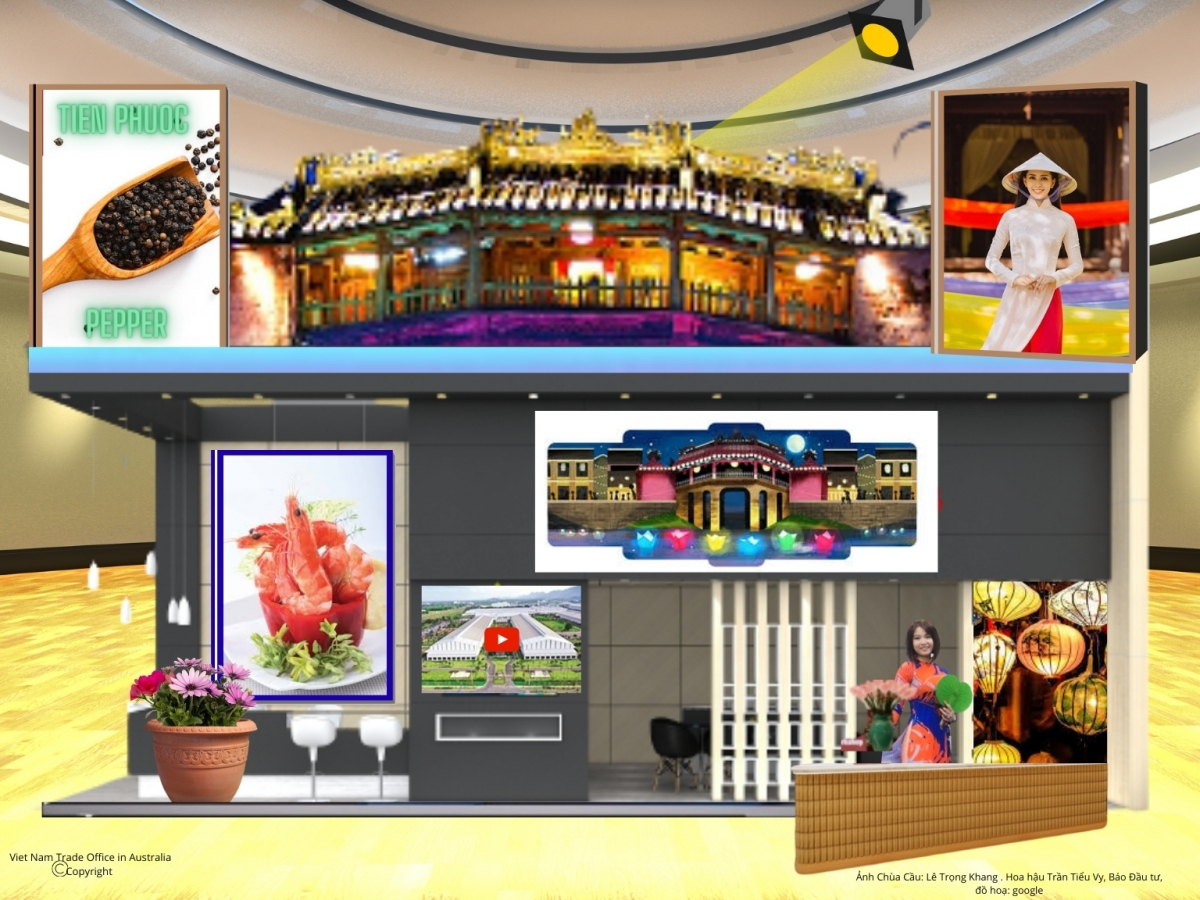 A stall of Quang Nam province at the exposition. Photo courtesy of Vietnam Trade Office in Australia
Accordingly, the Vietnam Trade Office in Australia will set up online stalls for exhibiting goods in all fields. These stalls will also introduce logos, names, and distinctive images of enterprises. Simultaneously, companies could upload video clips on, make transactions, and even receive orders at their own stalls.
Not having to pay any fees, firms could still get access to customers from both Australia and many countries around the world. Most notably, enterprises will also be advertised for free on the iCloud platform if they offer support for the flood-hit localities. Besides, the virtual seminar rooms will introduce local potentials, thereby calling for investment, promoting their tourism, and linking businesses together.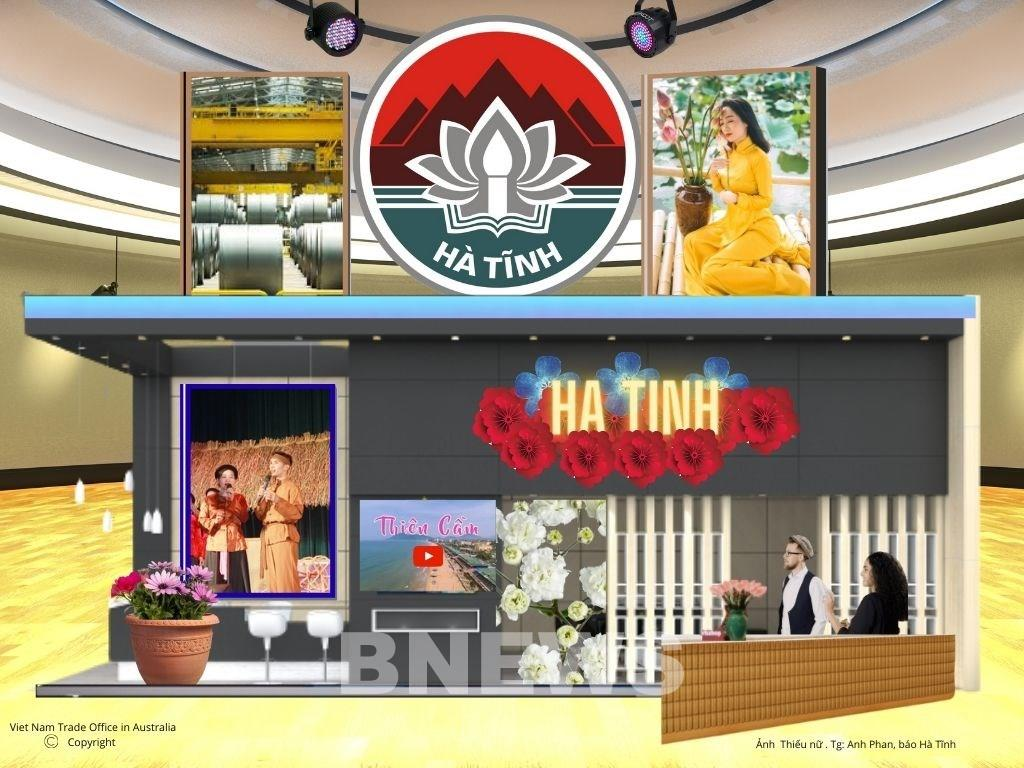 A stall of Ha Tinh province at the exposition. Photo: Bnews
Head of the Vietnam Trade Office in Australia Nguyen Phu Hoa said that due to the COVID-19 pandemic, the international sourcing expo Australia and a fair on footwear and leather have been postponed till next year. These are among the largest annual fairs in Australia that attract a large number of Vietnamese businesses.
Earlier in June, the Vietnam Trade Office in Australia debuted a business-matching mobile app called Viet-Aus Trade to help connect enterprises in the two countries. The app provides a platform to support Vietnamese exporters seeking buyers in Australia and to promote products and investment opportunities in Vietnamese localities, in a bid to develop supply chains between the two sides.
According to the statistics of the General Department of Vietnam Customs, in the first seven months of 2020, two-way turnover between Vietnam and Australia reached more than 4.6 billion USD, up 2% over the same period last year. Vietnam's export turnover to Australia was over 1.97 billion USD, representing an increase of 2% year-on-year and its import turnover from Australia was more than 2.6 billion USD, representing an increase of 1% year-on-year.
Malie Nguyen