Therapeutic food for malnourished children ready to be distributed to central Vietnam
Ten tons of ready-to-use therapeutic food (RUTF) has arrived in Hanoi-based Noi Bai International Airport and will be distributed as part of the United Nations International Children's Emergency Fund (UNICEF)'s emergency response to meet the urgent needs of severely malnourished children in the flood and storm-stricken region of central Vietnam.
UNICEF has airlifted 10 tons of RUTF from Copenhagen's Supply Division which arrived in Hanoi Noi Bai International Airport on 15 November. Source: UNICEF VietnamTruong Viet Hung
An estimated 10,000 children under 5 years old in nine affected provinces are suffering from acute malnutrition at this time, and their situation could further deteriorate with health-care services disrupted across the region.
"There's no time to lose to get therapeutic food to the frontline health-care workers in communes to treat children suffering from malnutrition," said Rana Flowers, UNICEF Representative to Vietnam.
"These acutely malnourished children cannot wait. With the downturn caused by COVID-19, many families in this region were already struggling to provide three nutritious meals a day, and the flooding has dramatically compounded their situation."
In response to the devastating flood emergency in central Vietnam, UNICEF is providing life-saving relief to vulnerable children and women in the affected areas. UNICEF is ordering a total of 60 tons of RUTF to be shipped to Vietnam in the coming weeks from its Supply Division in Copenhagen. The RUTF meets international standards and is in the form of a soft biscuit that provides all the energy and micro-nutrients required for the treatment of severe acute malnutrition.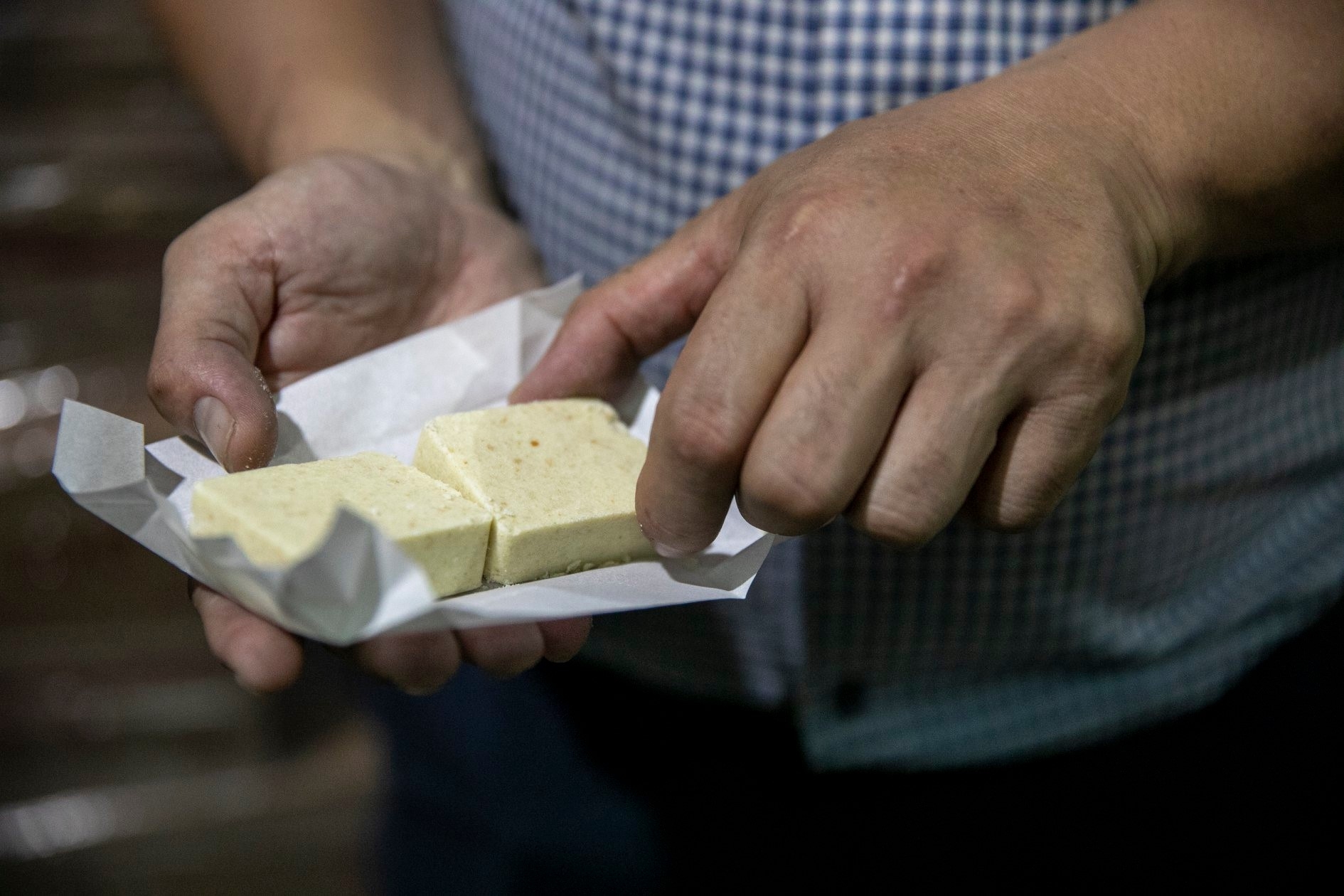 The RUTF meets international standards and is in the form of a soft biscuit that provides all the energy and micro-nutrients required for the treatment of severe acute malnutrition. Source: UNICEF Vietnam/Truong Viet Hung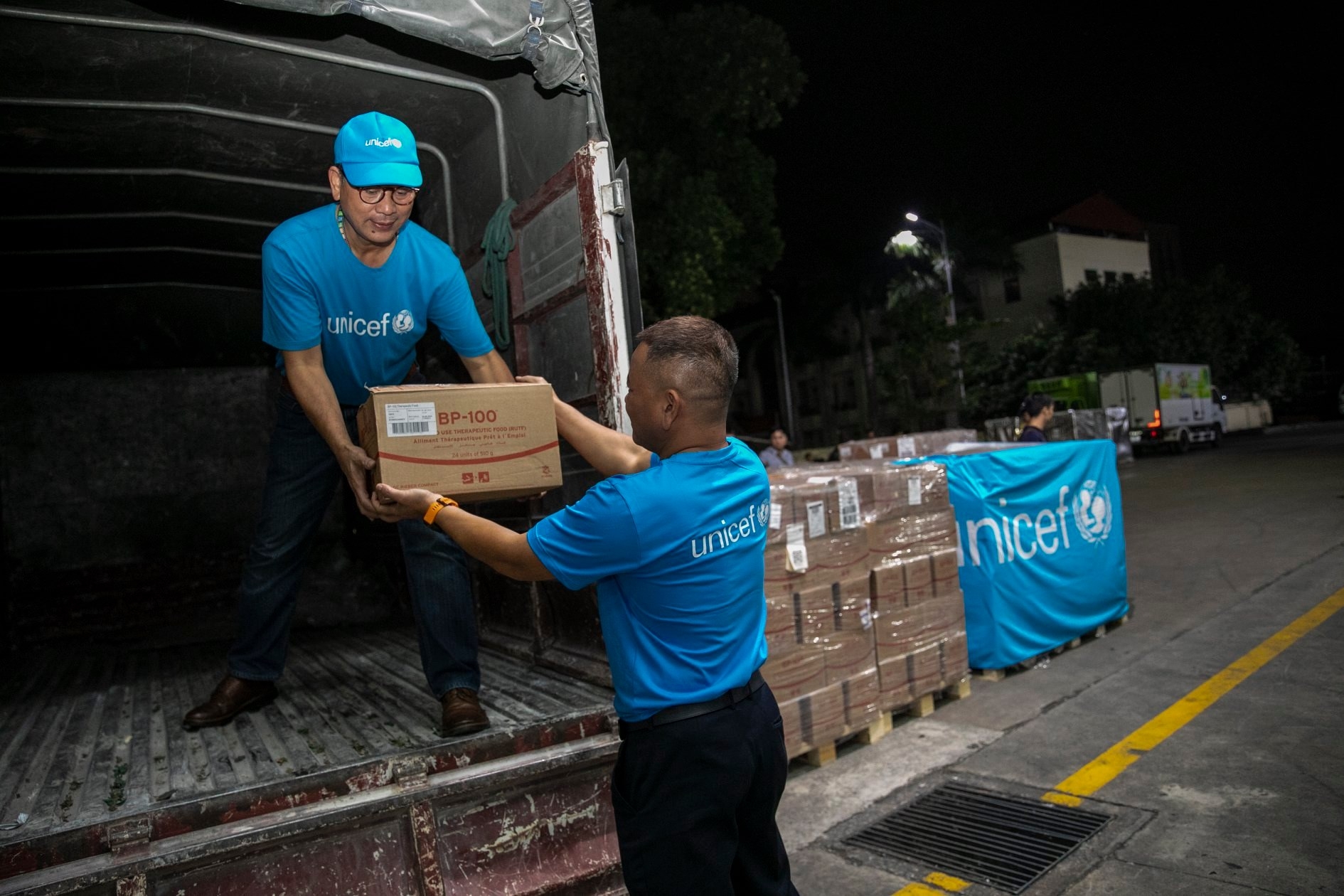 UNICEF staff and representatives from the National Institute of Nutrition (NIN) are loading emergency supplies of Ready-to-Use Therapeutic Food (RUTF) on trucks in Hanoi on 26 November to be dispatched to community health centers in the flood and storm-stricken central region. Source: UNICEF Vietnam/Truong Viet Hung
The life-saving therapeutic food will be distributed to commune health centers through the National Institute of Nutrition (NIN). Coordinating with the Government and other agencies to reach all children in need, UNICEF will prioritize its therapeutic food to the most severely malnourished children, ensuring that they benefit immediately. An estimated over 4,000 acutely malnourished children in Vietnam will benefit every day for the next three months from this life-saving nutrition treatment.
"Children have been among the most affected by the recent natural disasters that have struck Vietnam. UNICEF is working with partners to bring emergency relief to affected children and women in central Vietnam, prioritizing access to clean water, sanitation facilities, health care, nutrition, education, psycho-social support and child protection", added Flowers.
To date, UNICEF has mobilized USD 2.6 million from the Governments of Australia, New Zealand, the UN Central Emergency Response Fund (CERF) and from its supporters in multiple countries to address the urgent needs of the most vulnerable children, their families and communities in the most affected provinces.
Natural disasters have claimed 280 lives and caused a total loss of approximately VND 29.9 trillion (close to USD 1.29 billion) to Vietnam since the beginning of this year, according to the National Steering Committee for Natural Disaster Prevention and Control.
The natural disasters also injured 856 people and left 66 others unaccounted for. Torrential rains, floods and landslides collapsed over 3,420 houses, damaged over 327,700 and submerged nearly 509,800 others, affecting livelihoods of millions of people.
The country has so far recorded 13 typhoons entering the East Sea, 114 flash floods and landslides, 86 earthquakes and 264 thunderstorms and whirlwinds while drought, saltwater intrusion and river and coastal erosion have wreaked havoc across the Mekong Delta provinces./.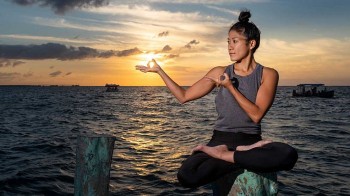 Overseas Vietnamese
With a view to inspire greater compassion, kindness, and empathy in the world, Caroline Vo left her high-paid job and came up with the idea to build an online yoga practice community.