VUFO President Urges AVSE Global to Further Contribute to National Development
Ambassador Nguyen Phuong Nga, President of the Vietnam Union of Friendship Organisation (VUFO), has considered the network of experts of the Association of Vietnamese Scientists and Experts (AVSE Global) a valuable resource. According to Ambassador Nga, the organization should be further promoted for national development.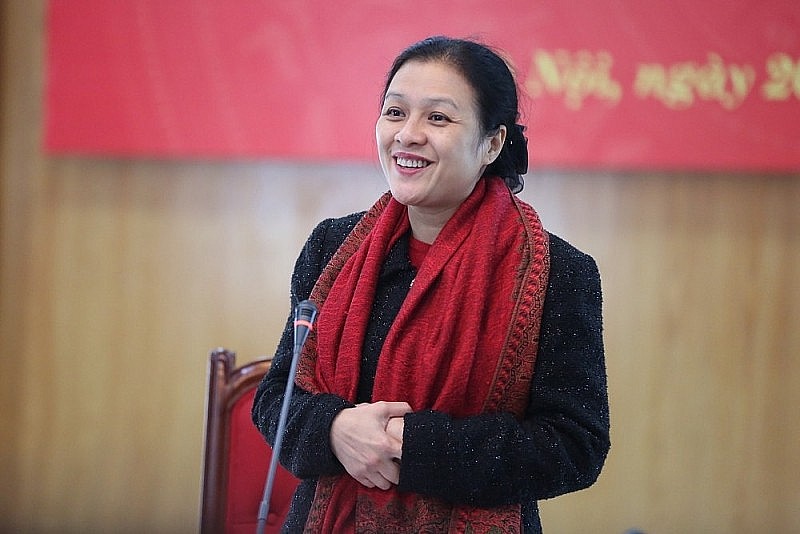 Ambassador Nguyen Phuong Nga, President of the Vietnam Union of Friendship Organisation (VUFO). Photo: The World & Vietnam Report
AVSE Global is a Paris-based organisation of Vietnamese scientists and experts with a global reach, pioneering in strategic advisory, top executive education programmes, and science and policy forums, bringing innovative solutions for the sustainable development of Vietnam, through connecting collective intellectual strengths of Vietnamese talented experts and intellectuals worldwide with strong aspirations to contribute to the country's progress.
At a reception for Dr. Dinh Thanh Huong, Managing Director in charge of AVSE Global Knowledge and Projects in Hanoi on October 26, Nga lauded AVSE Global for its contributions to connecting Vietnamese intellectuals in the world.
The ambassador expressed her hope that AVSE Global and VUFO will step up the exchange of information and coordinate in activities regarding peace, solidarity and friendship, helping to raise Vietnam's attractiveness.
AVSE Global should work as a bridge between Vietnamese and French people, and encourage Vietnamese experts and intellectuals in France to play a role in foreign affairs and people-to-people diplomacy, helping to raise Vietnam's image and values, the ambassador said.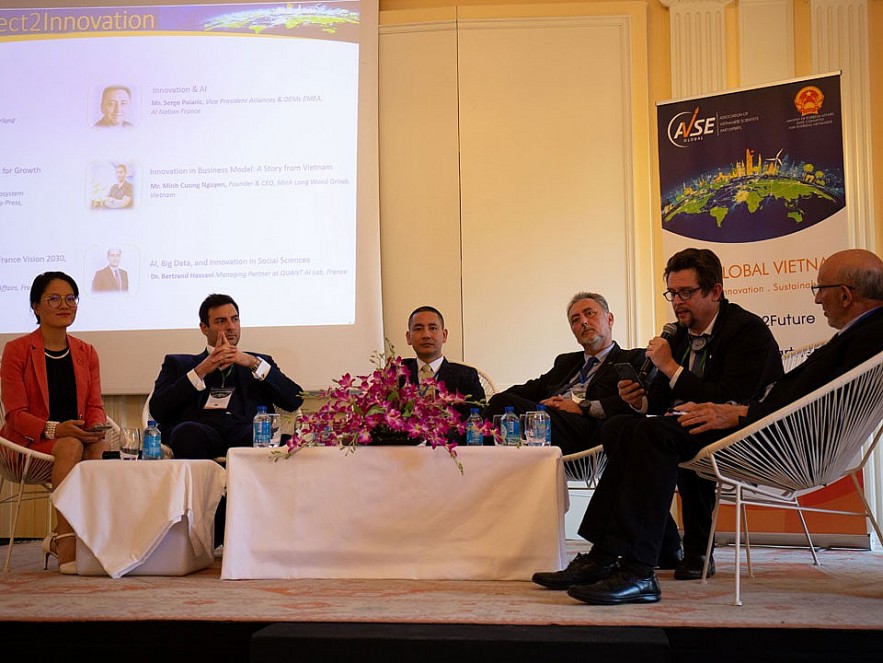 At the conference "One Global Vietnam" held by AVSE Global in 2021. Photo: AVSE Global
She also suggested the association calls for contributions of humanitarian and charity organisations and funds to Vietnam's development, focusing on poverty reduction, and support to vulnerable groups, and war, dioxin and bomb and mine victims.
For her part, Huong briefed the ambassador on AVSE Global's operations, saying it has member organisations in 20 countries worldwide and a network of around 2,000 experts.
Additionally, she said the organization focuses on building policies and strategies, connecting intellectuals, implementing advisory projects, research and development, and organising conferences and forums in Vietnam annually to provide dialogue opportunities for international leaders and relevant sides./.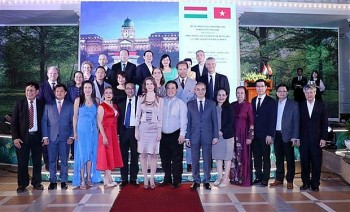 Viet's Home
Saigontourist Group in coordination with the Hungarian Consulate General held a series of events within the framework of the Hungarian Food and Culture Festival 2022 in Ho Chi Minh City