Walk Across the 500-Year-old Tiled Bridge of Nam Dinh
Thanks to the unique architectural style and ancient look, the tiled bridge in the Luong market has attracted many visitors throughout the years.
Those who are passionate about the architecture and ancient structures certainly cannot ignore the tiled bridge in the Luong market. The tile bridge in Luong market is one of the 10 oldest bridges in Quan Anh. This bridge is located in Hai Anh commune, Hai Hau district, Nam Dinh province.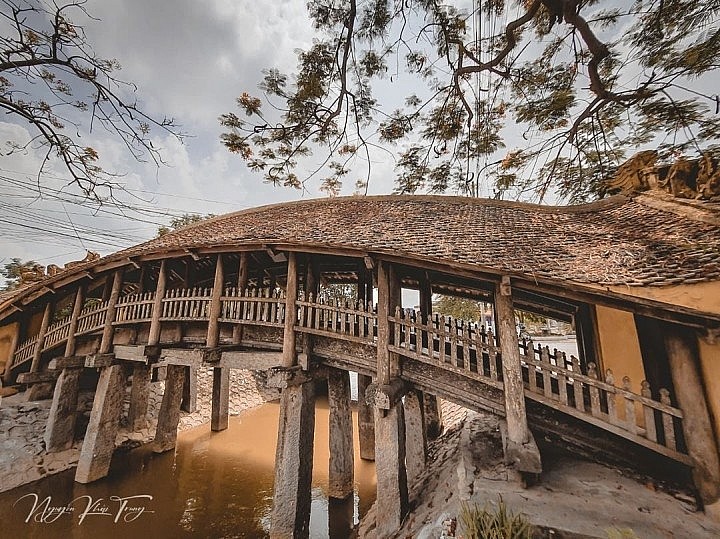 Photo: vtc.vn
When visitors pass through the Hai Anh area, passing a corner of the Trung Giang river, they will see a small bridge between the two banks. This bridge has been recognized by the State as a national historical and cultural relic since 1990. It still stands firm through the years.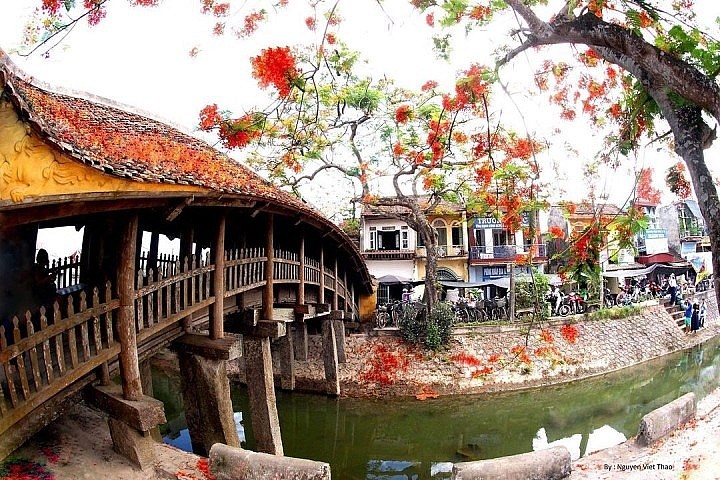 Photo: vtc.vn
This ancient bridge stands out in the middle of a street corner that is more than 500 years old. It was built at the same time as Luong Pagoda (in 1511). Nowadays, it is covered with moss. The bridge attracts passersby with its exquisite architectural motifs.
From a distance, visitors can easily see the bricks and tiles arranged evenly, tightly forming a beautiful arc between the two banks. The bridge looks like a dragon reaching out to fly into the sky.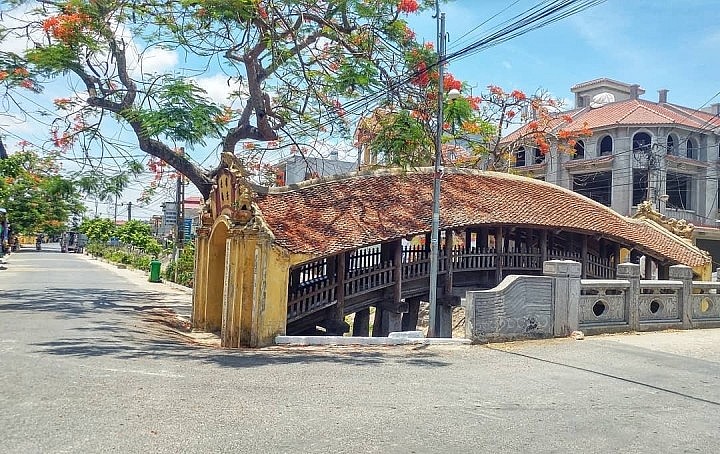 Photo: vtc.vn
Luong market tiled bridge is designed in the style of "Thuong Gia Ha Kieu" (the upper part is the house, and the lower part is the bridge). It has 18 square stone columns arranged in 6 rows. The two sides of the bridge are designed in the same way with striking golden tones and motifs, and the majestic statues of clams.
The gate in front of the bridge is painted yellow. Inside the bridge is a system of large ironwood beams. This design feature creates a sense of antiquity. Visitors will feel like they have just returned to the feudal era.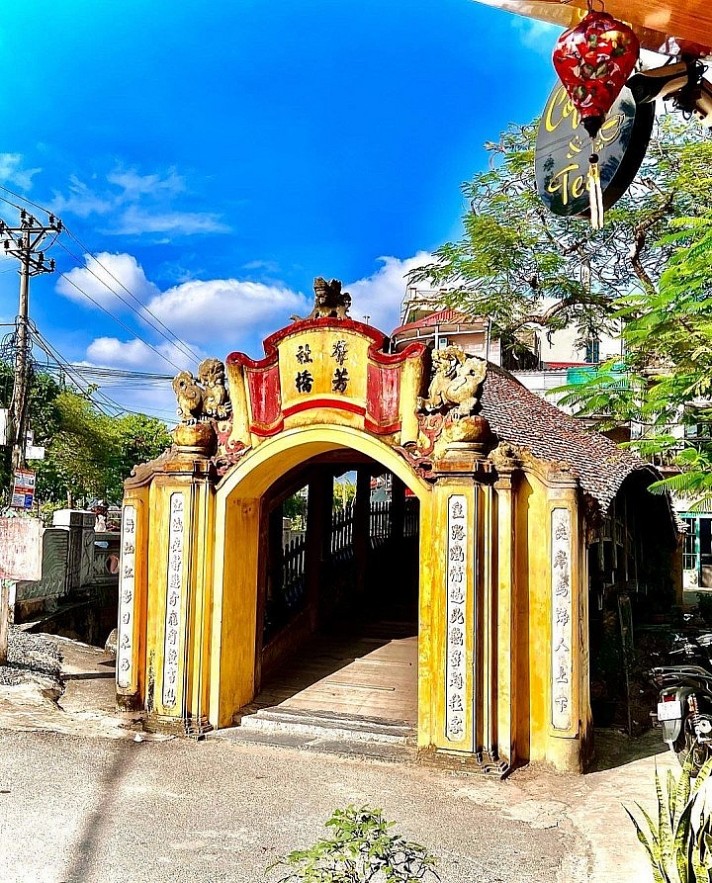 Photo: vtc.vn
Under the talented and creative hands of ancient artisans, it has become one of the three most beautiful and ancient tile bridges in Vietnam, Whether from the outside or inside, the Luong market tile bridge still possesses an indescribable beauty. It makes visitors feel fluttery and restless. This bridge is both majestic and poetic. It has been an endless source of creative inspiration for many poets and artists.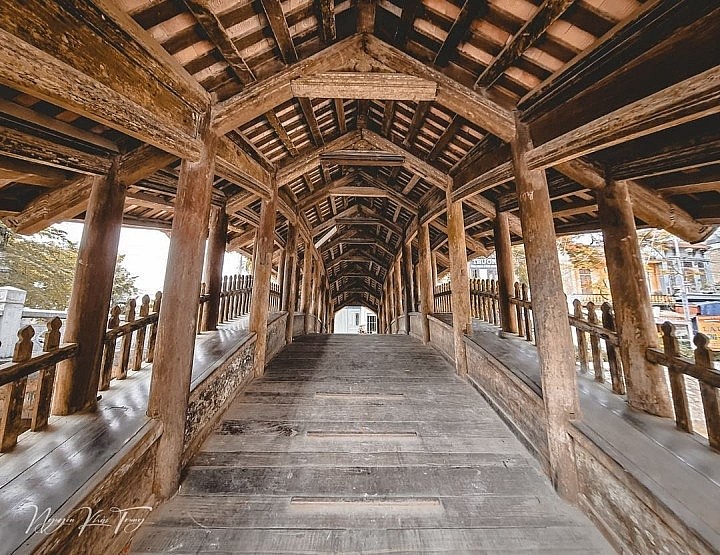 Photo: vtc.vn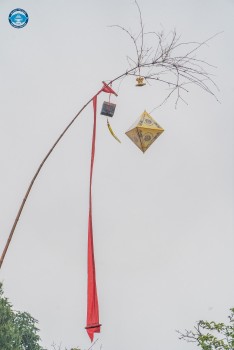 Viet's Home
In the past, the Neu pole (a tall bamboo pole with red garment strips used to ward off evil spirits during the lunar New Year) lowering ceremony at the royal palace of the Nguyen Dynasty was performed to mark the end of the New Year holiday and prepare to enter a new working year.