Water lilies in Vietnam's Southwest pose a tranquil painting of nature
The scenes of women collecting and washing water lilies in the riverside along the Southwest area of Vietnam captured by Pham Huy Trung were depicted as beautiful as a painting of nature.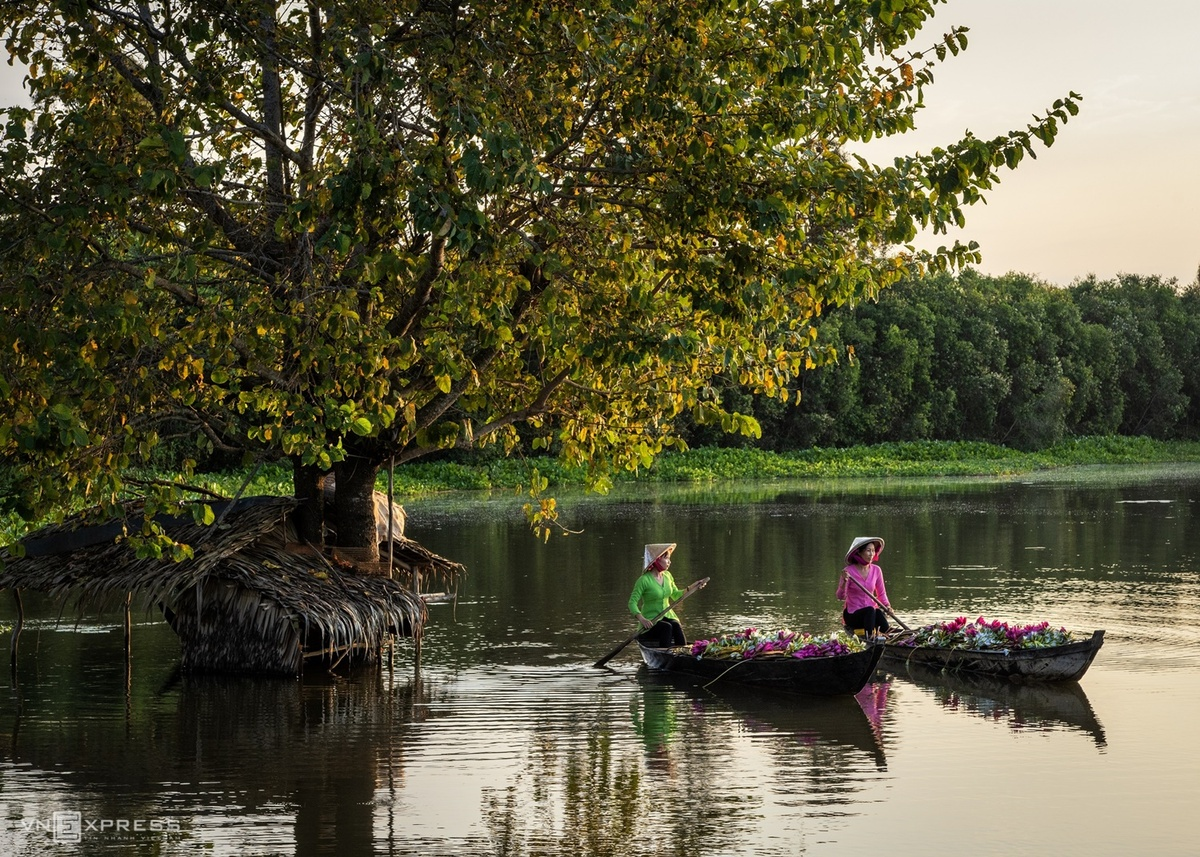 Two women paddle on a river to harvest water lilies. Photo: VNExpress
The collection of Southwestern water lily during flood seasons in An Giang and Long An was captured by author Pham Huy Trung (Ho Chi Minh City), according to Vnexpress.
The water lily is not only just a beautiful bloom but also the main ingredient to make typical cuisines in Southwest.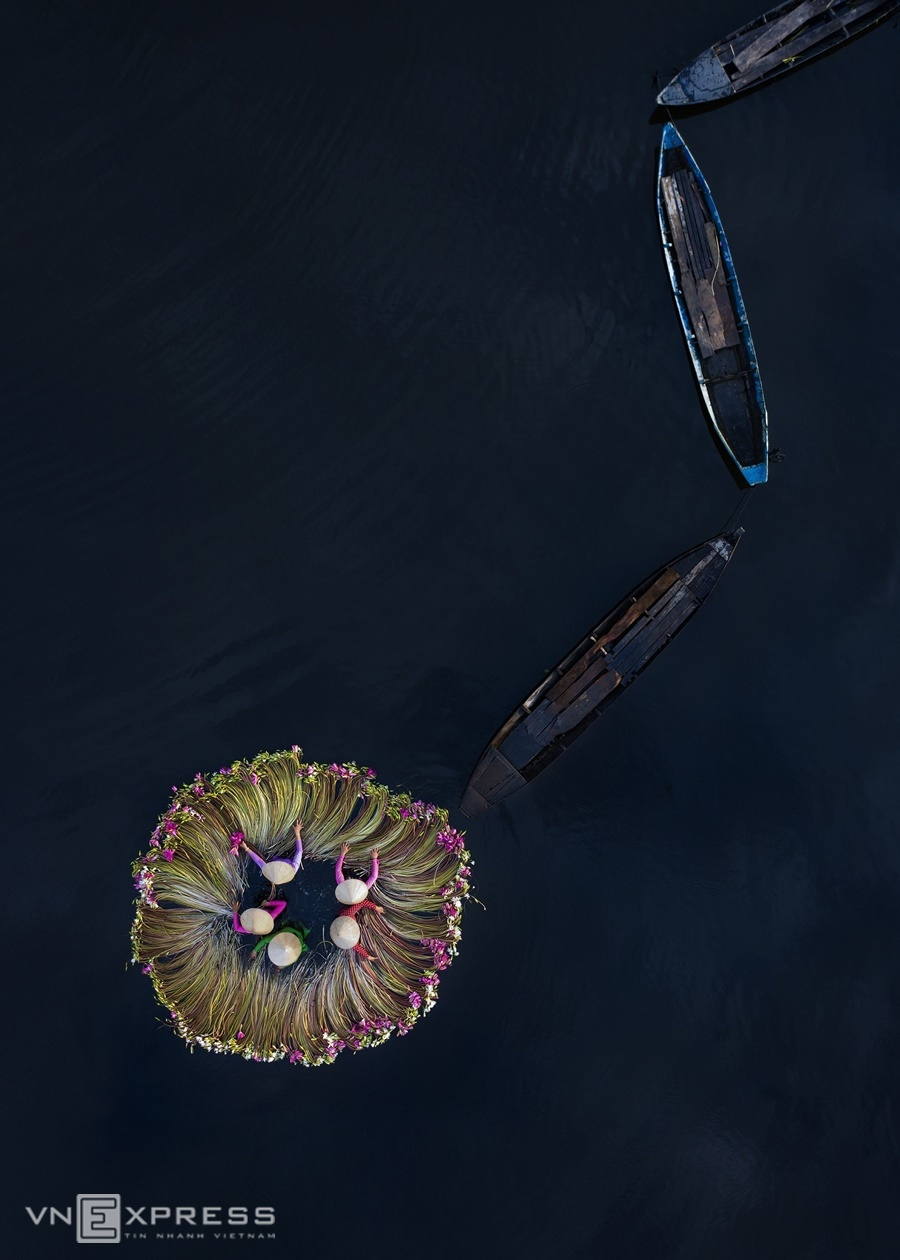 Collecting water lilies. Photo: VNExpress
Between July and October of the lunar calendar every year, the water from the upper Mekong River flows down into the fields creating a sea of water with lilies emerging on the surface. It is also a high time of harvest, fishing and cropping.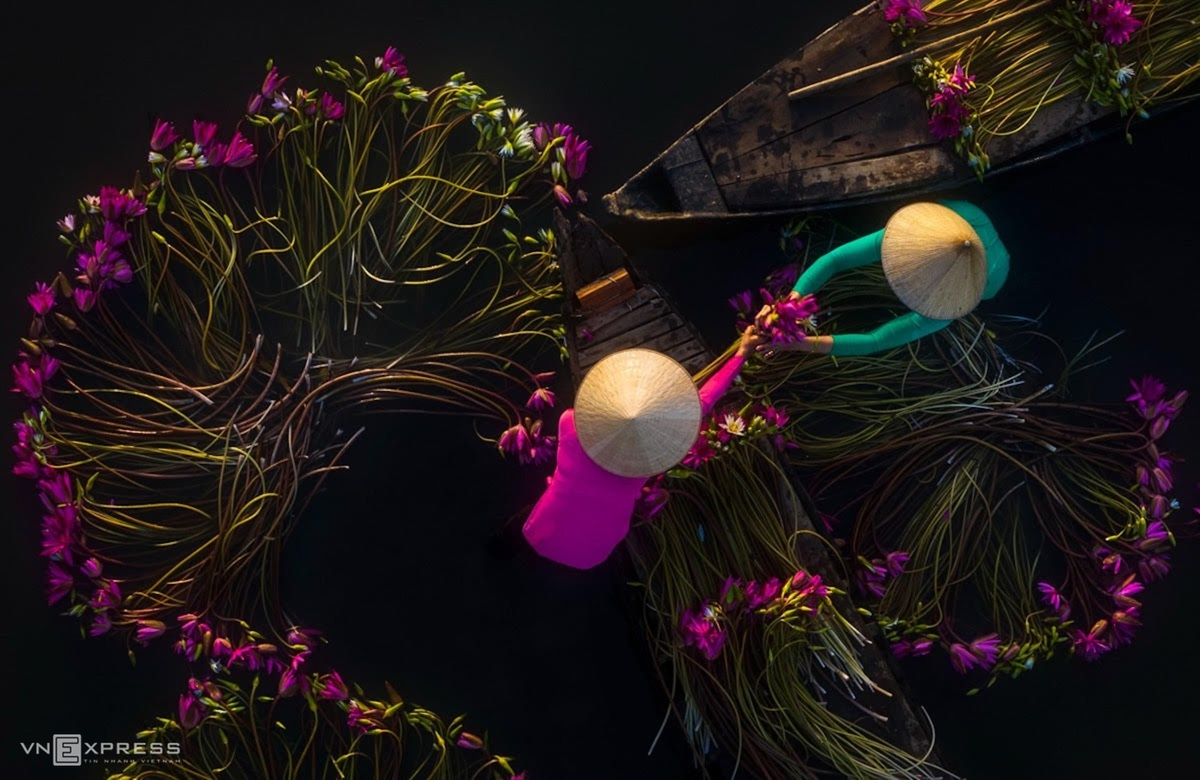 Outstanding color of water lilies. Photo: VNExpress
Water lilies are grown in most Southwestern rivers. Those which are grown at home often have stubby stems while those with 2 - 5 m long, purple or white color grow in nature.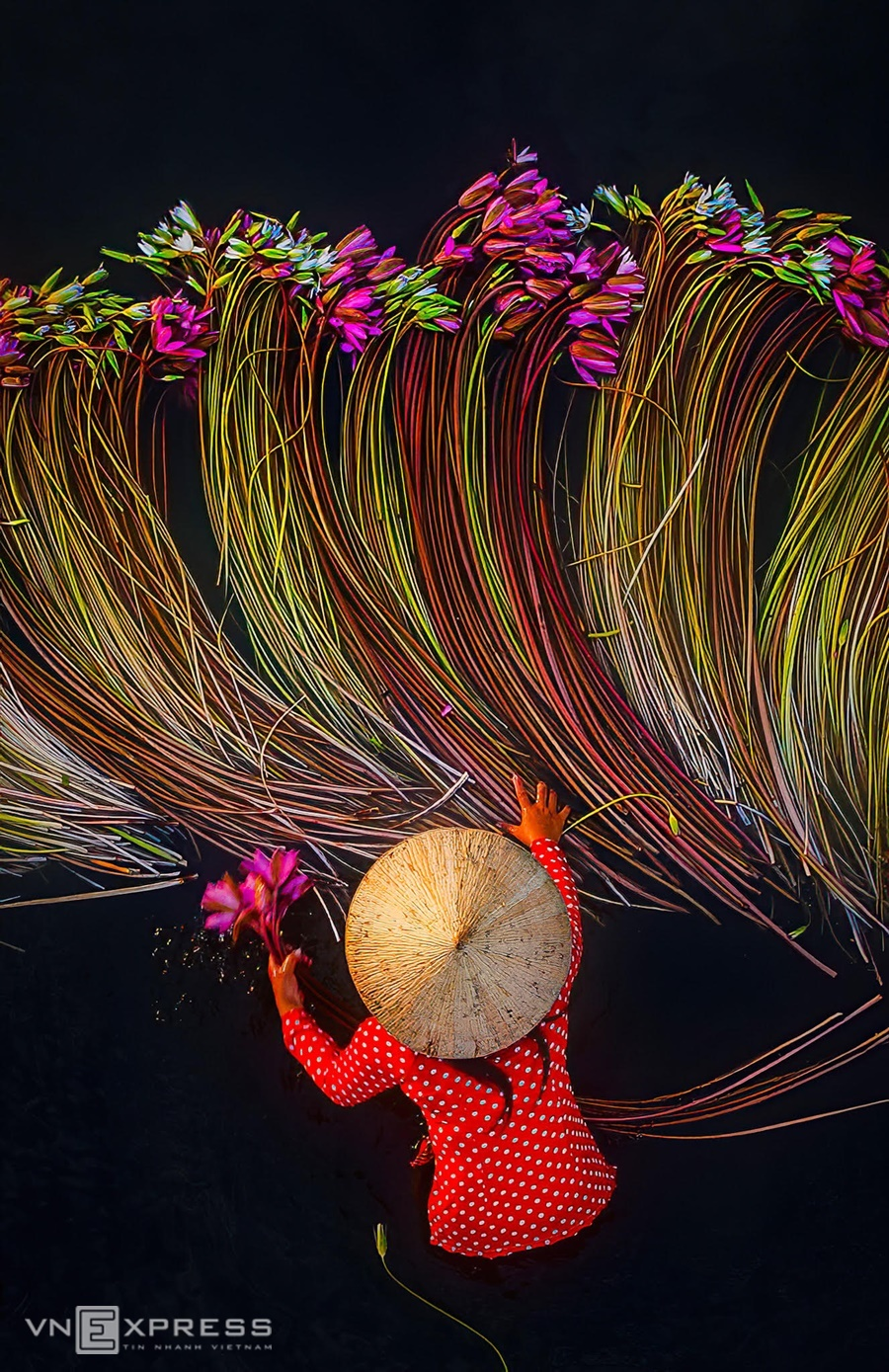 Beautiful harvest. Photo: VNExpress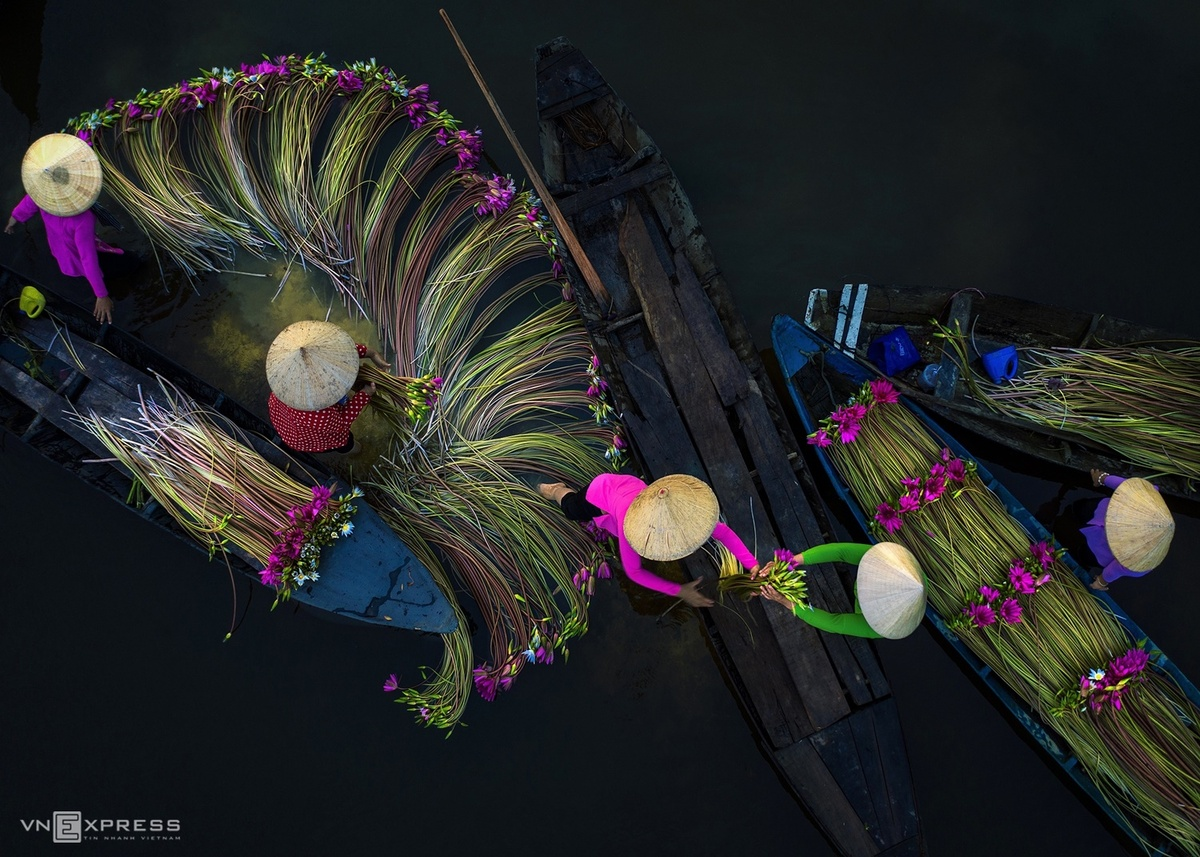 Begin to go home. Photo: VNExpress
The reason why water lilies are called flowers of the ghost is that they only bloom at midnight. If the sun rises, the flowers will droop and drown. Therefore, people must collect them from 3 a.m.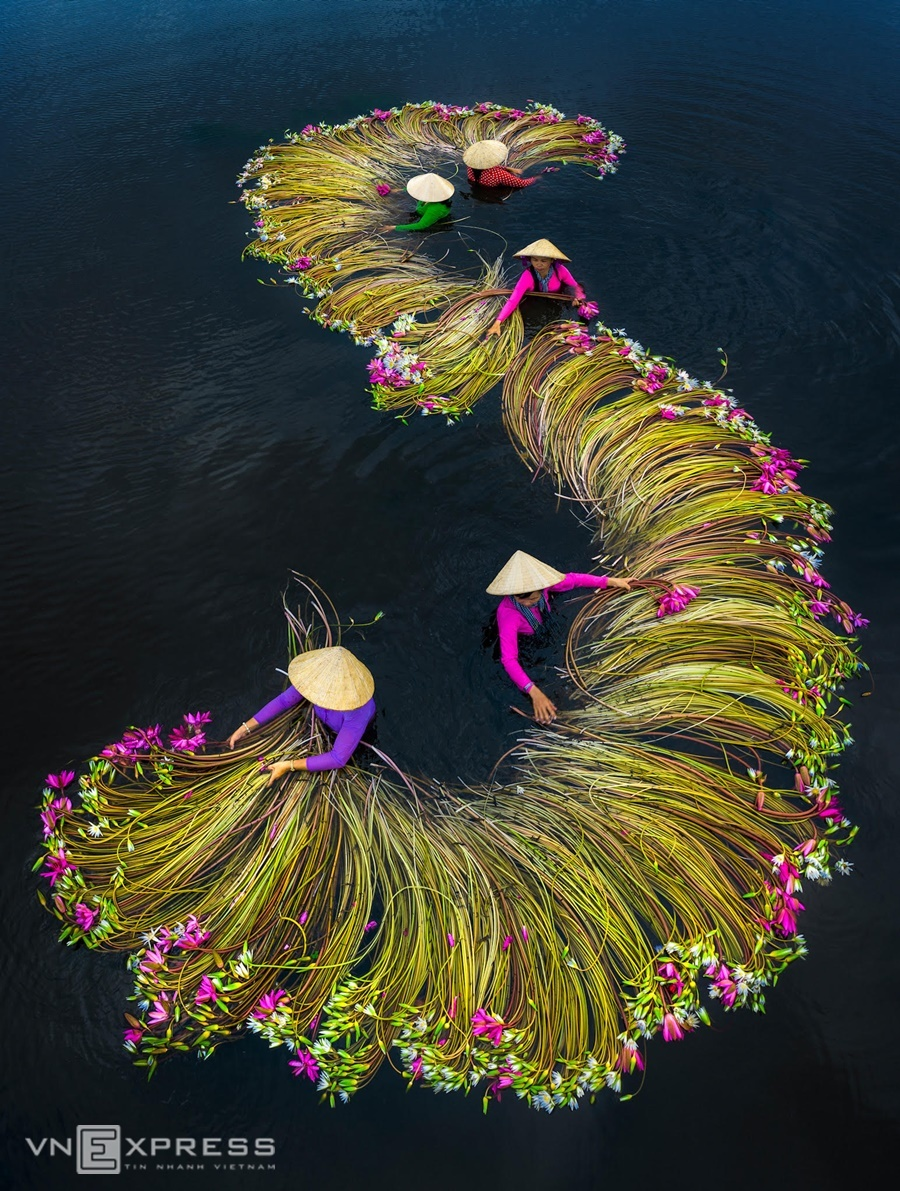 The flowers are washed and shaped the "S" sign of Vietnam. Photo: VNExpress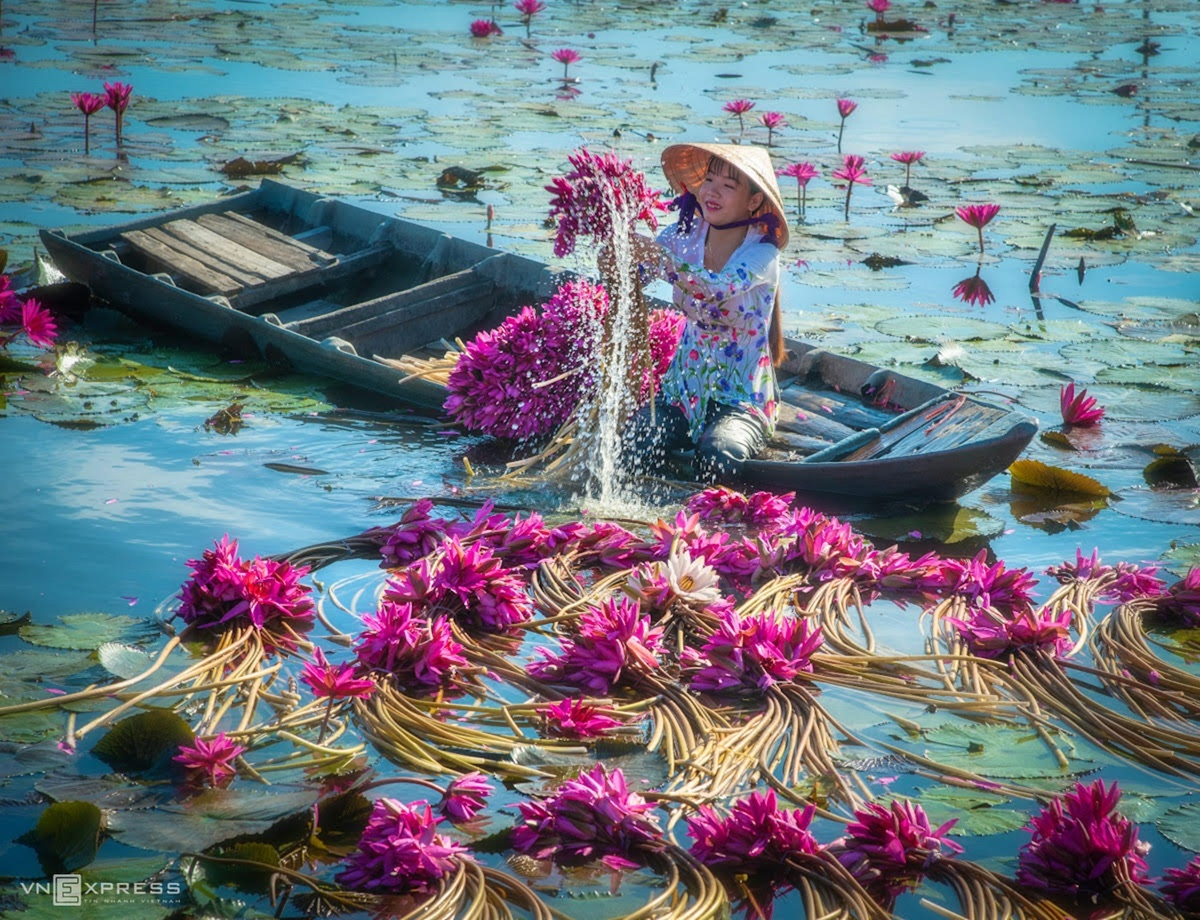 The smile of a woman harvesting water lilies. Photo: VNExpress.
Water lilies are easily grown. The more water they gain, the more beautiful and healthier they turn out.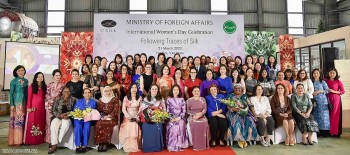 Friendship
Female ambassadors, representatives from diplomatic corps and international organizations, along with spouses of diplomats in Vietnam gathered together to find about more about silk weaving and silk products in Vietnam.