Wedding car decorated with Bac Giang lychees goes viral
A wedding car decorated with lychees has become a topic of hot discussion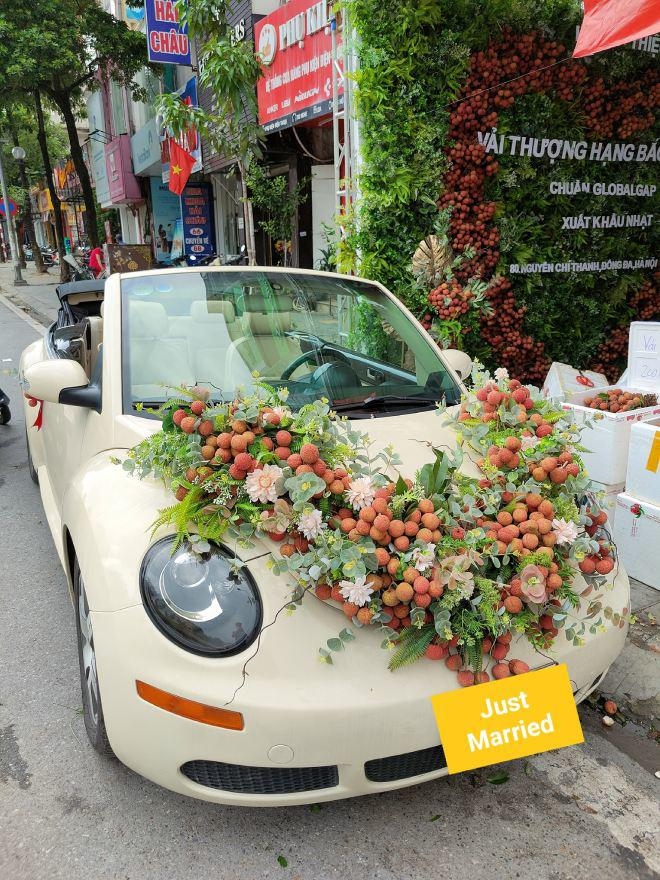 Lychees used to decorate a wedding car instead of roses. Photo Eva
Vietnamese netizens have shared the photo of a lychee wedding roadster, a Volkswagen Beetle, much amused by its quirky creativity.
Hoang Minh Hung, owner of a mobile phone store on Nguyen Chi Thanh street, Hanoi, first posted the photo.
Vietnam's northern provinces are now in the main lychee harvest season. However, due to the Covid-19 pandemic, lychee consumption has faced congestion and cannot be easily exported. Vietnamese people in the recent weeks have lent a hand to 'rescue' farm produce in pandemic-hit areas including Bac Giang's lychees.
Minh Hung said that the photo was taken on Thursday morning on Nguyen Chi Thanh street. The car was parked in front of a stall displaying and selling lychees to support Bac Giang farmers.
"At first I just wanted to take the photo for memory. Then I cam up with the idea of telling a joke and posting it online. The store has such a unique idea. I hope that everyone will visit the store to buy lychees to help Bac Giang farmers," he said.
Hung said the store started to sell lychees one week ago at the price of VND 20,000 (just under one U.S. dollar) per kg and attracted a large number of customers in the afternoon.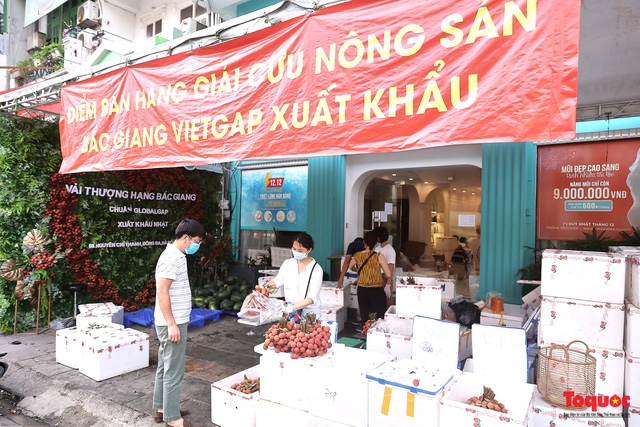 The owner of a store on Nguyen Chi Thanh street has a creative idea to advertise lychees. Photos To Quoc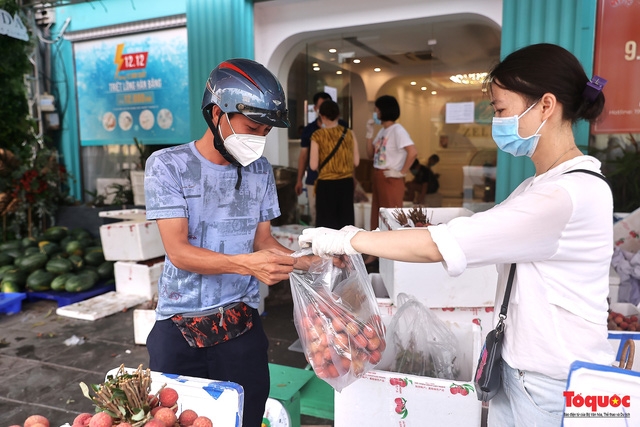 Customers come in to buy lychees
While the photo of the luxury wedding car decorated with a low-priced fruit of Vietnam excited many internet users, many felt cheated on realizing wedding ceremonies are currently not allowed to be held in Bac Giang province, Vietnam's Covid's epicenter.
However, most of the reactions welcome the idea.
"How smart the advertisement idea is! The Volkswagen Beetle owner must be rich as he/she dares to use an expensive car to advertise a product worth VND 20,000," said a netizen named Tuan Tran.
Another netizen named Chu Vu said "Although it is not a wedding car used to pick up the bride, I still think it's really beautiful. It's an idea for advertisement and also an idea for young people who are about to get married. If I get married after the pandemic, I will decorate my wedding car with longans, the specialty fruit of my hometown- Hung Yen. Thank you, Hung, for helping me have a unique wedding idea."
Netizen Ngoc Huong said "Knowing that it is only a wedding car on display to advertise lychees, I still wish there were an impressive wedding ceremony like this. The lychee store owner is very smart and creative. I hope the store can sell as many as lychees as possible to support Bac Giang's farmers."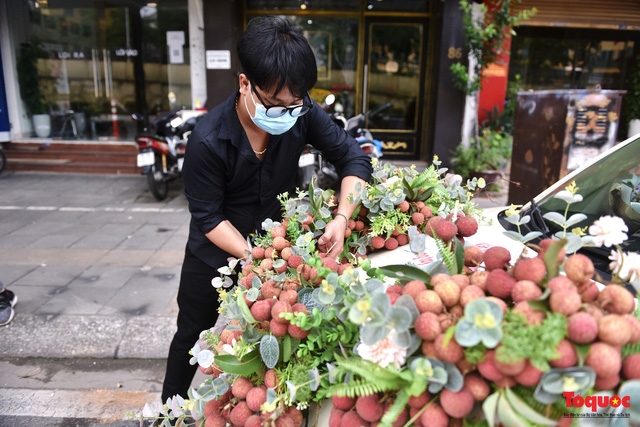 Nguyen Thi Tuyet, the store owner, said she came up with the idea on Wednesday night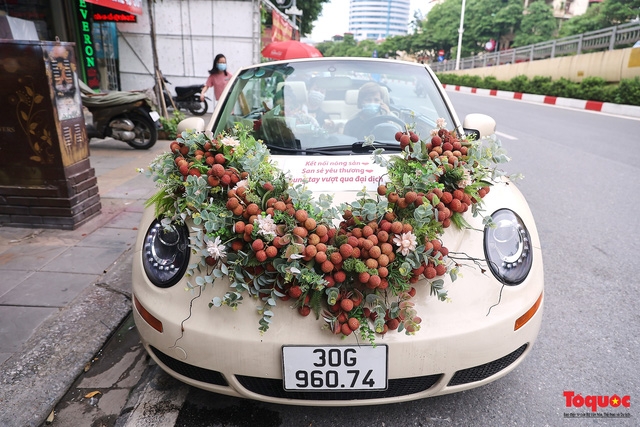 It took her two hours to finish the decoration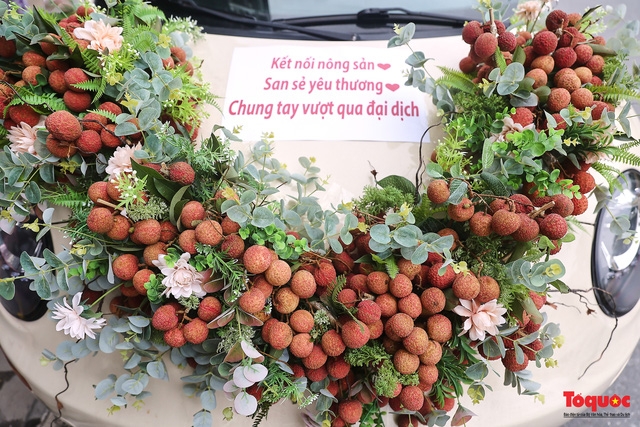 'Connecting farm produce, sharing love and joining hands to overcome the pandemic' is written on the car front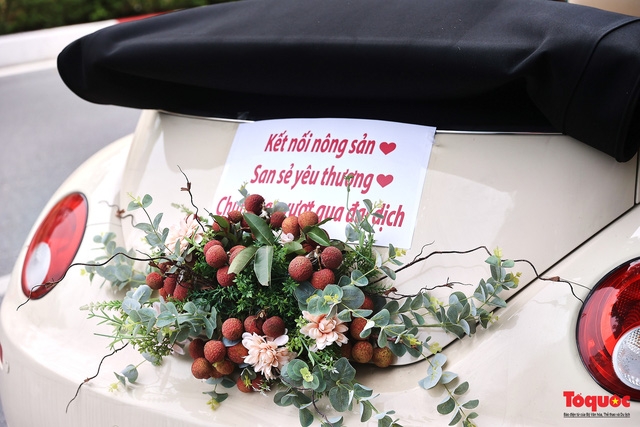 Tuyet said she needed 30 kg of fresh lychees to decorate the car's front and rear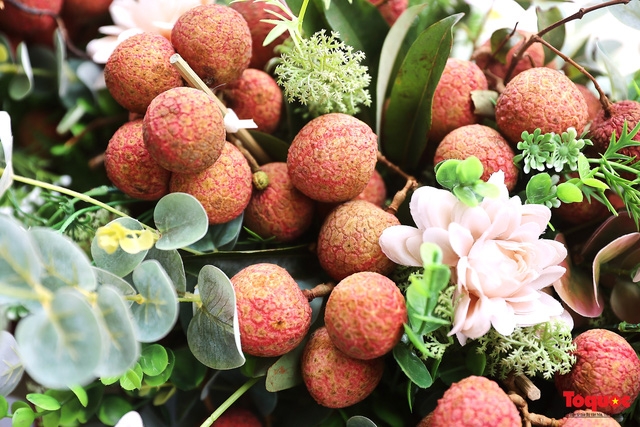 Lychees are fixed tightly to ensure they will not fall off
Lychees are also used to make flower boutiques, a wedding or birthday gift for lychee season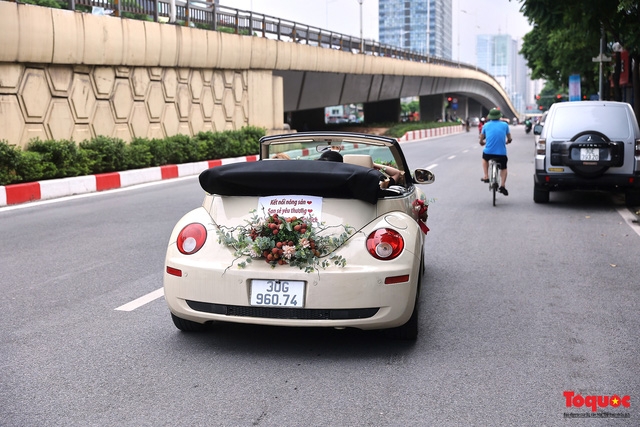 From a distance, the car looks like it's decorated with flowers
Bac Giang, the largest lychee growing area of Vietnam, is in harvesT season. It is estimated that the lychee output for this summer crop is about 180,000 tons. However, the pandemic that hit the province since late April has seriously affected consumption.

Lychees have been brought to Hanoi streets for sale at a low price from VND 20,000 per kg in recent days.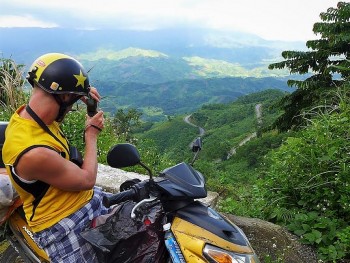 Viet's Home
Written with such love and care for Vietnam, the brilliant travel guides of Tom Divers inspire expats and foreign tourists to explore the wild, remote corners of the nation.