Whales Appear Off South-central Vietnamese Beach
This is the first time people and tourists have witnessed the rare whales being close to the coast to hunt, which creates an amazing scene at De Gi (Binh Dinh).
The area of Hon Trau - Vung Boi (near De Gi estuary, Cat Khanh commune, Phu Cat district, Binh Dinh province) has become an attractive destination for tourists for a few days. They all focus on the amazing scene of whales grabbing the bait.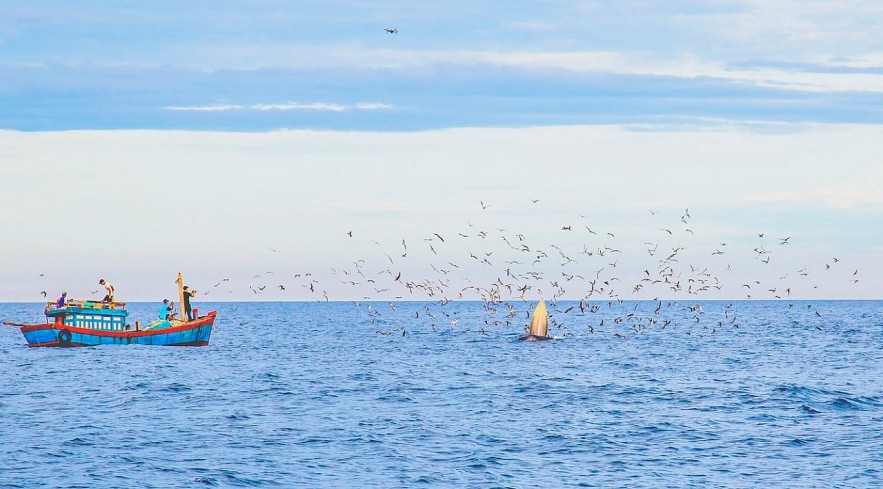 Photo: zing.vn.
A tour guide named Tommy Toan said that whales had continuously appeared in De Gi for the past several weeks. Initially, there were 8 whales getting closer to the shore there. In recent days, there are only two ones being about 500 meters from the shore to grab the bait.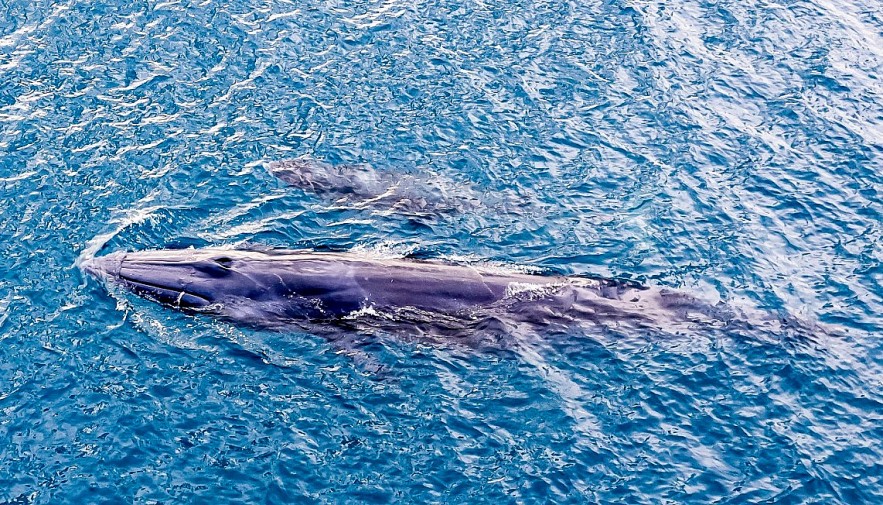 Photo: zing.vn.
"Whales swimming in this sea for many days have attracted the attention of people, tourists, photographers and scientists," Toan said.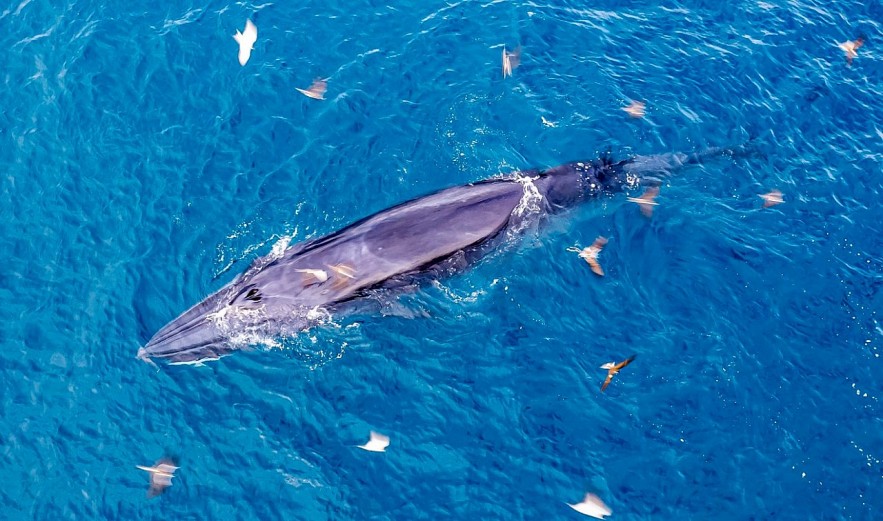 Photo: zing.vn.
It is said that these creatures are blue whales. However, scientists, experts in the field of marine resource conservation and the environment deny this. In an article published on Marine Life Vietnam, scientists confirmed that this is the Bryde whale, which has the scientific name as "balaenoptera edeni".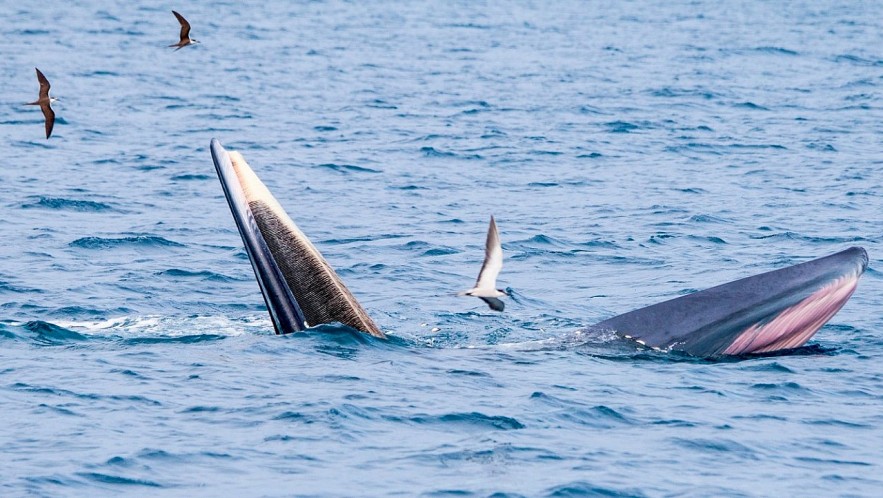 Photo: zing.vn.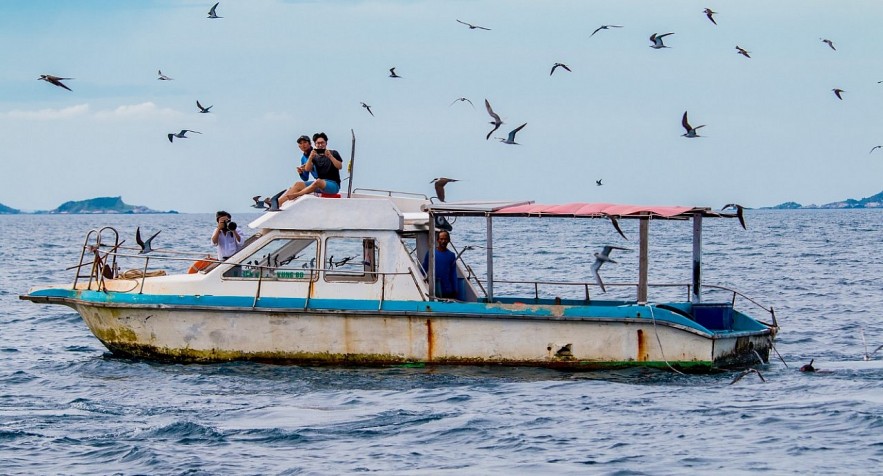 Many tourists enjoy hunting whales' scene. Photo: zing.vn.
The moment of seagulls flying in the area where the whales open their mouths to hunt on the sea surface creates an interesting natural landscape.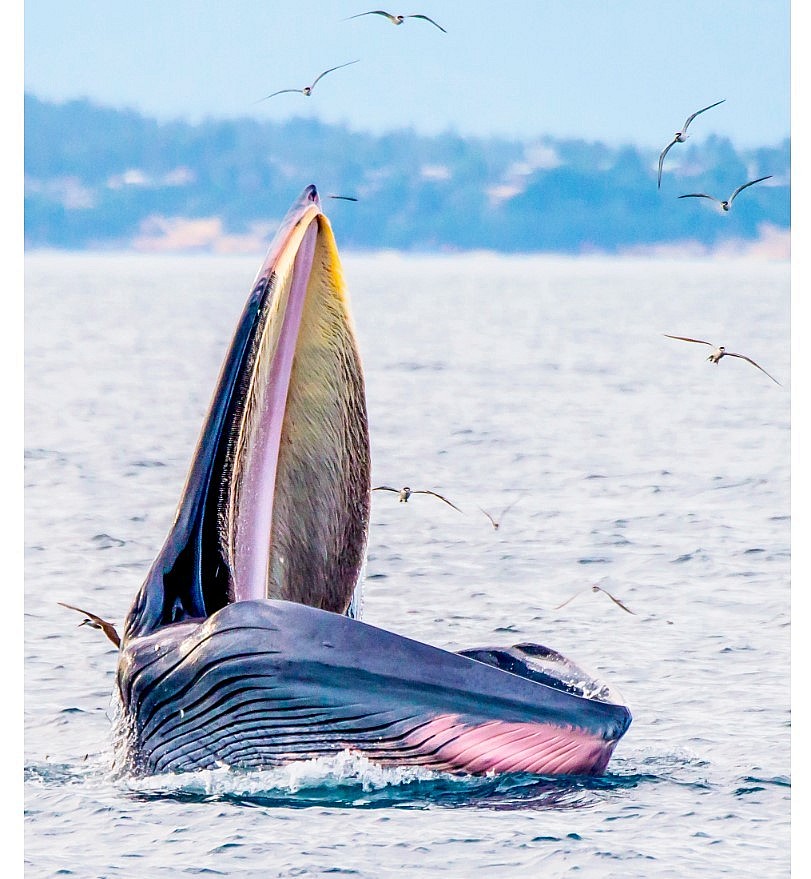 Photo: zing.vn.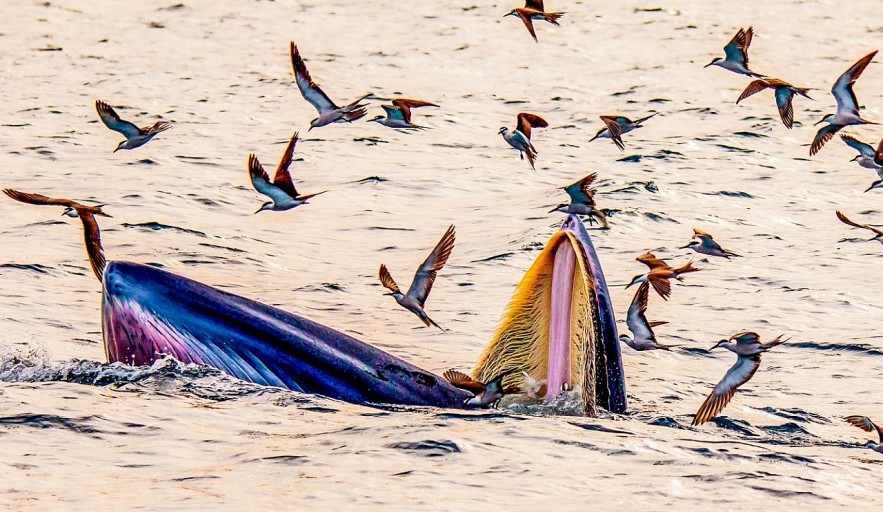 Photo: zing.vn.
The scene of whales opening their mouths to hunt is like a sailboat standing on the surface of De Gi sea. Photographer Hoang Duc Ngoc shared that when he heard that whales appeared in the sea of Cat Khanh commune, Phu Cat district (about 40 km north of Quy Nhon city), he and his friends determined to set out to this place to take pictures.
"It takes about an hour by car to De Gi fishing port, then we take a motorboat to travel to Vung Boi. Around 16 to 17:30 pm is the time whales appear on the sea to grab the bait", Mr. Ngoc said.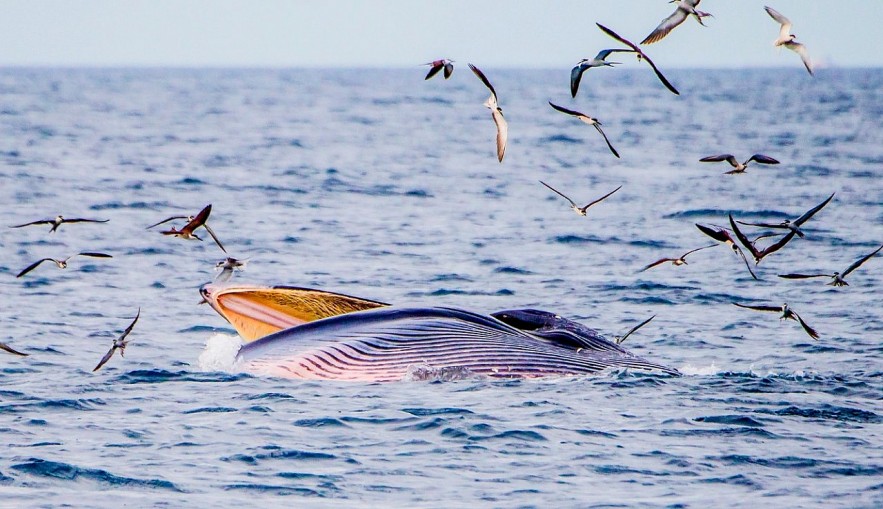 Photo: zing.vn.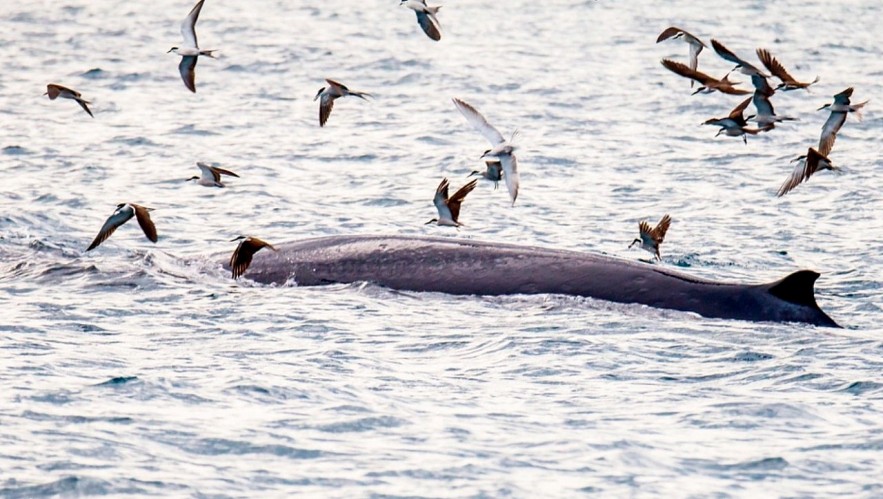 Photo: zing.vn.
Dr. Vo Van Quang, Head of Marine Vertebrates Department, Institute of Oceanography, said that whales appeared mainly from migratory food sources, which are schools of small bait fish such as anchovies, herrings, scads, or floating objects.
"It is not a normal scene that whales appear and swim in this sea for many days. It is likely that the marine environment here is clean, with abundant aquatic resources and food. This is a good opportunity to attract tourists under the marine eco-tour to watch whales," said Mr. Quang.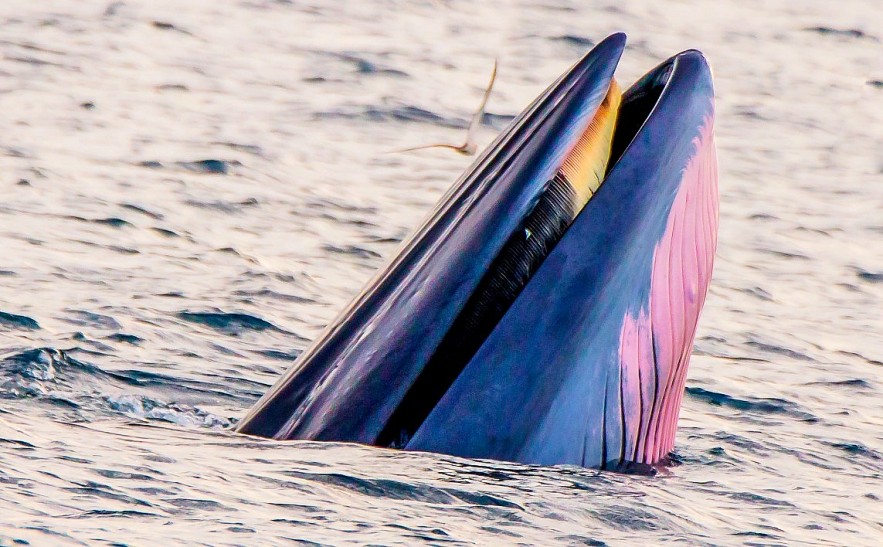 Photo: zing.vn.
Whales hunt in the sunset on De Gi sea. According to experts, Bryde whales (balaenoptera edeni) can be found in the Pacific, Indian and Atlantic oceans, but they are most commonly found in tropical and subtropical regions.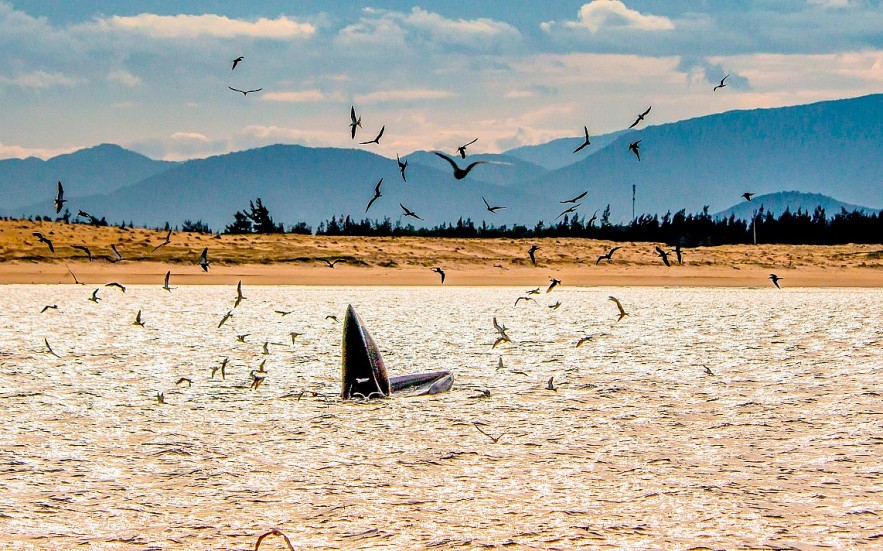 Photo: zing.vn.
Vung Boi - De Gi, an unspoiled destination in Phu Cat District around 40 km from Quy Nhon Town, has become the center of attention after some of the giant creatures were spotted off the beach earlier this month. The beach is famous for its clear, blue waters.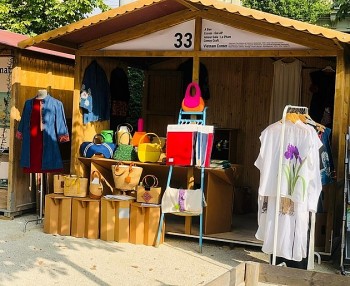 World
Vietnam's GDP grew by 8.83% in the first nine months of 2022, the highest increase in the period of 2011-2022.