What's On Netflix this September for Binge Watchers?
The new month brings the return of numerous Netflix favorites – including "Money Heist," "Lucifer," and "The Circle" – and several enticing new titles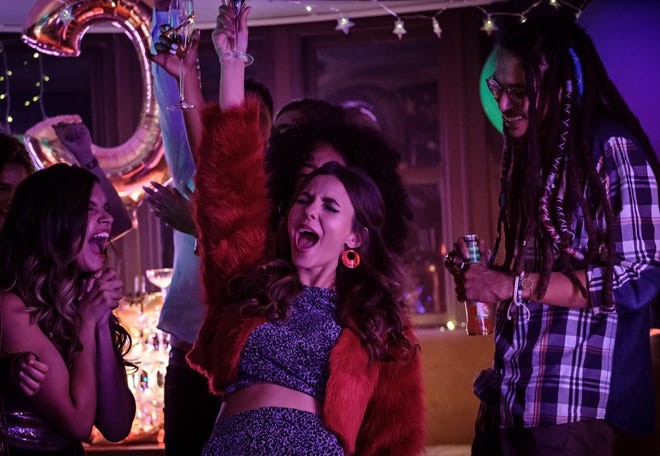 A scene from Afterlife of the Party. Photo courtesy of Netflix
The streaming service will release the satirical animated series "Q-Force," about a group of LGBTQ superheroes who have partnered to fight crime. A month ahead of Halloween, the service will also drop the next series from the creator of the spooky hit adaptation of "The Haunting of Hill House," an original series with the eerie title of "Midnight Mass."
September will also mark 20 years since hijacked planes crashed into New York's twin towers, the Pentagon and in Pennsylvania. Netflix has two projects that revisit the effects of the life-altering day, a docuseries and a film starring Michael Keaton, as reported by USA Today.
Returning favorites
• "Money Heist Part 5: Volume 1" (Sept. 3)
• "The Circle: Season 3" (Sept. 8)
• "Lucifer: The Final Season" (Sept. 10)
• "Jack Whitehall: Travels with My Father: Season 5" (Sept. 14)
• "Nailed It!: Season 6" (Sept. 15)
• "Sex Education: Season 3" (Sept. 17)
• "Love on the Spectrum: Season 2" (Sept. 21)
• "Dear White People: Volume 4" (final season, Sept. 22)
Here are 10 noteworthy new series and features, in chronological order:
New on Netflix in August:Paris Hilton cooks, 'Kissing Booth' ends, a Bob Ross doc debuts
50 best TV shows to watch on Netflix right now: '30 Rock,' 'Friday Night Lights' arrive in August
'Turning Point: 9/11 and the War on Terror' (now streaming)
As reported by Decider, Turning Point: 9/11 And The War On Terror is a five-part docuseries, directed by Brian Knappenberger, that examines what led to the 9/11 attacks, including the mistakes and failures of the U.S. government along the way, and then traces the long tail of the attacks through our wars in Afghanistan and Iraq, our use of torture for intelligence gathering, and just how the attacks were a turning point for how our country has operated in the 20 years since.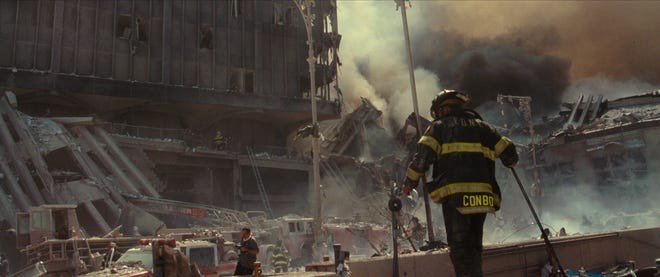 A scene fromTurning Point: 9/11 and the War on Terror. Photo courtesy of Netflix
'Afterlife of the Party' (Sept. 2)
Cassie (Victoria Justice) spends her days partying until her life is cut short thanks to a freak accident. She is given the opportunity to correct her earthly mistakes, and if she can, she'll get her angel wings, USA Today reported.
'Q-Force' (Sept. 2)
The story of Q-Force follows a group of LGBTQ superspies, who are looked down on. The narrative is told primarily from the perspective of a gay agent named Steve Maryweather, often called Agent Mary. He sets out to prove his worth to the American Intelligence Agency (AIA) by banding together and solving a case. When they have to bring a new person onboard, they bring a straight man onto the team. The first season is set to debut on Netflix on Thursday, September 2, according to Screen Rant.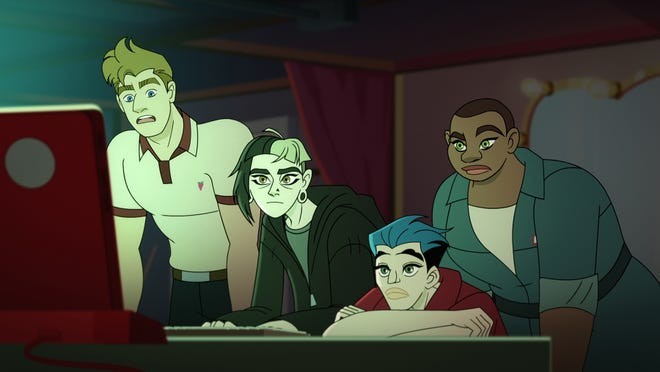 The story of Q-Force follows a group of LGBTQ superspies, who are looked down on. Photo courtesy of Netflix
'Worth' (Sept. 3)
Lawyer Kenneth Feinberg (Michael Keaton) is appointed head of the compensation fund for victims of the Sept. 11, 2001, terrorist attacks, inspired by true events. Feinberg and his associate Camille Biros (Amy Ryan) are tasked with determining the "worth" of the deceased. Stanley Tucci, Tate Donovan and Laura Benanti also star.
'On the Verge' (Sept. 7)
Julie Delpy writes and stars in the comedy alongside Elisabeth Shue, Alexia Landeau and Sarah Jones that centers on four Angelenos dealing with life's challenges.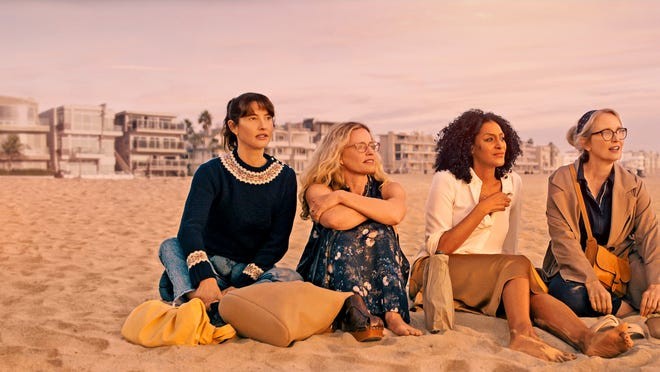 Photo courtesy of Netflix
'Blood Brothers: Malcolm X & Muhammad Ali' (Sept. 9)
This documentary, produced by Kenya Barris ("Black-ish"), traces the friendship between boxer/activist Muhammad Ali and civil rights leader Malcolm X, with interviews from the icons' family members.
'Metal Shop Masters' (Sept. 10)
For craft and design-show devotees, here's a new series focused on makers. Seven welders from across the U.S. will push themselves to the brink during timed challenges to make items like unique grills and futuristic cars. Comedian Jo Koy hosts.
'Midnight Mass' (Sept. 24)
As reported by Vulture. what's scarier than creepy old churches on creepy old islands? Very little, and Mike Flanagan knows it. The Haunting of Hill House and Haunting of Bly Manor creator has returned to Netflix with a new series called Midnight Mass, and it might be his most spooktastic of all. When the guy who plays Matt Saracen (Zach Gilford) returns to the small town of Crockett Island amid the "arrival of a charismatic priest (Hamish Linklater)," the community gets worked up into a religious fervor.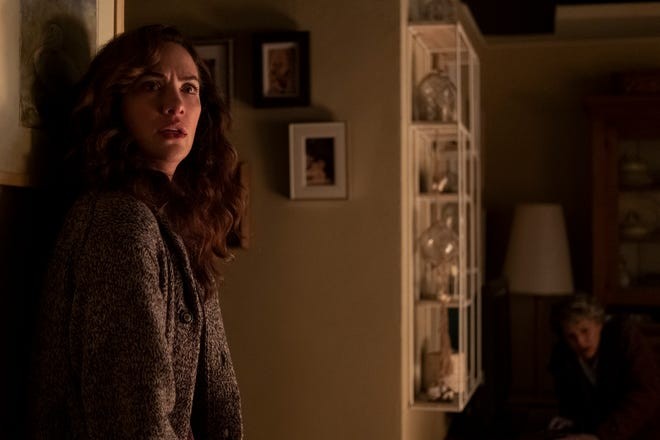 Photo courtesy of Netflix
There are strange visions (a dead cat on the beach) and striking visuals (an eerie candlelit vigil), in this exciting continuation of the hot priest genre. In a statement, Flanagan calls this his "favorite project so far. As a former altar boy, about to celebrate 3 years of sobriety, it's not that hard to see what makes this so personal." Midnight Mass premieres September 24.
'The Starling' (Sept. 24)
Melissa McCarthy and Chris O'Dowd star as a married couple grappling with moving on after experiencing heartbreaking loss. The cast also features Kevin Kline, Timothy Olyphant, Laura Harrier and Daveed Diggs.
'Attack of the Hollywood Clichés!' (Sept. 28)
Get ready to be on the defense, "meet-cute." This special, hosted by actor Rob Lowe, examines the overused movie tactics that can make you groan, like the "Females Running in Stilettos" and "Walking Away from an Explosion." Lowe's fellow actors, screenwriters and critics get in on the fun.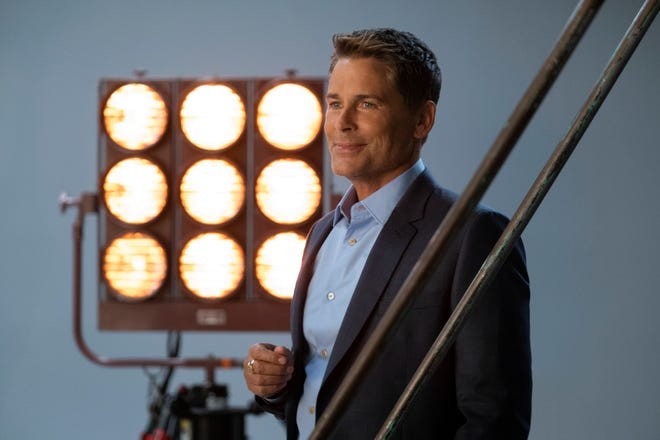 Photo courtesy of Netflix
Don't miss these departing movies and series
Leaving Sept. 30:
• "Air Force One"
• "Austin Powers In Goldmember"
• "Austin Powers: International Man of Mystery"
• "Austin Powers: The Spy Who Shagged Me"
• "Boogie Nights"
• "Fools Rush In"
• "The Karate Kid"
• "The Karate Kid Part II"
• "The Karate Kid Part III"
• "Kung Fu Panda"
• "Kung Fu Panda 2"
• "The Pianist"
• "The Queen"
• "Star Trek"
• "Star Trek: Enterprise: Seasons 1-4"
• "Star Trek (The Original Series): Seasons 1-3"
• "Star Trek: Voyager: Seasons 1-7"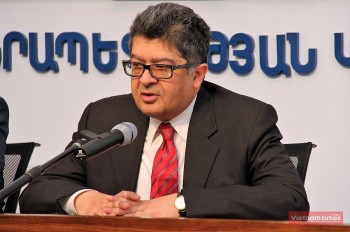 Friendship
On the occasion of the 30th anniversary of the National Day of the Republic of Armenia (September 21, 1991-September 21, 2021), in an interview with Vietnam Times, Ambassador Extraordinary and Plenipotentiary of the Republic of Armenia to Vietnam Vahram Kazhoyan said it was time for two countries to cooperate in tourism and education.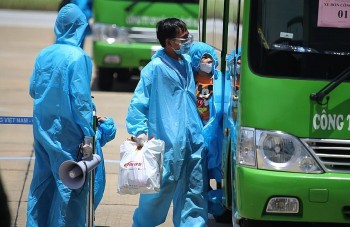 National
The country has to date logged 695,744 Covid-19 cases, ranking 47th out of 222 countries and territories worldwide in terms of infections per one million people.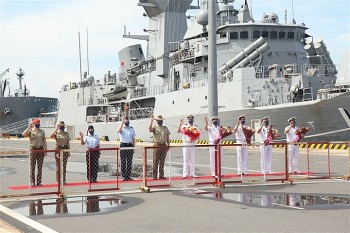 Friendship
Australian warships, amphibious assault ship HMAS Canberra, missile frigate HMAS Anzac and tanker HMAS Sirius, arrived in Vietnam as part of the Indo-Pacific Endeavour 2021.