Where to go in February 2022: 10 Top Destinations
Why not escape the cold, dark days and lift new year spirits with a rejuvenating escape?
Here we round up the 10 best places to go on holiday in February 2022, according to our trusted source Conde Nast Traveller.
1.Saint Petersburg, Russia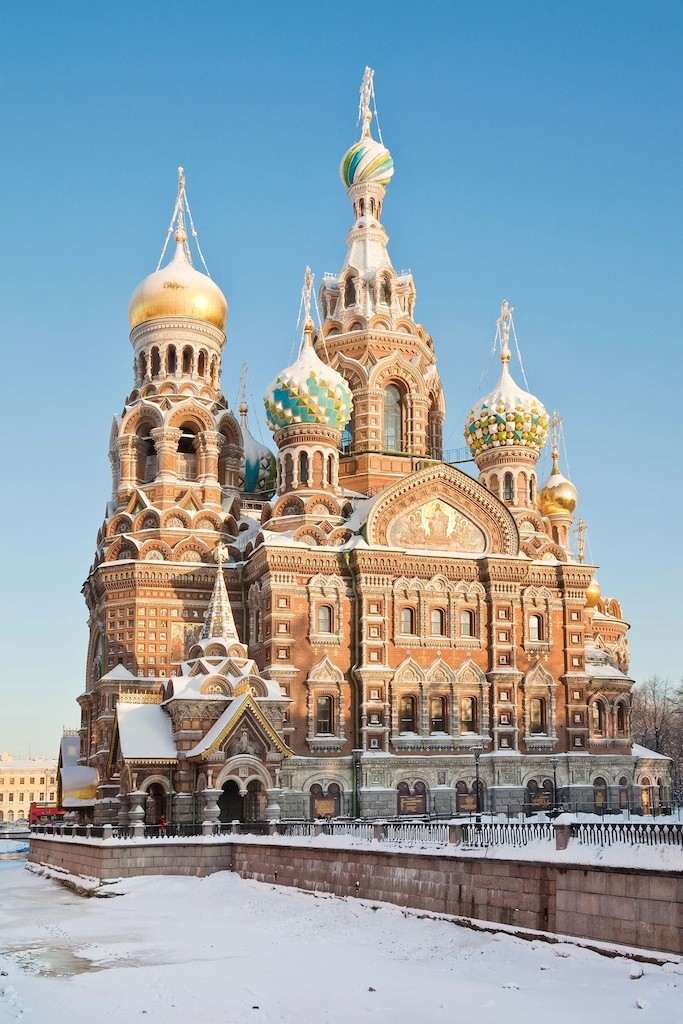 Photo: Conde Nast Traveller
Winter is when St Petersburg is at its most classically Russian, you do not want to miss. Admire frozen canals and brooding, snow-draped streets.
You can also try traditional banya – bathhouse – provides relax time away from biting temperatures, with a typical treatment involves being beaten with twigs.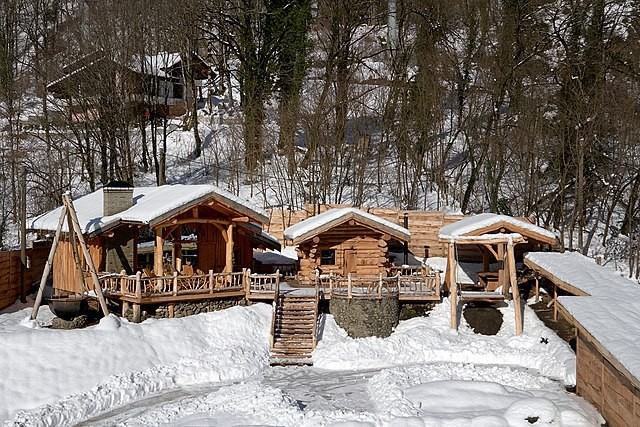 Russian traditional banya – bathhouse. Photo: Wikimedia Commons
We recommend visiting Loft Project Etagi, formerly a bread factory, vintage-fashion stalls huddle for warmth alongside vegan street-food and art galleries.
Also, if you want to save cost, the city's public transport system is a saving grace. It is easy-access, cheap and safe.
2.Finnish Lapland
Change your idea about a freezing winter in the north, nothing but pitch dark of the long nights. How about hopping aboard the world's only sauna gondola – a wooden cable car that treats passengers to a steamy ride over the slopes of Ylläs Ski Resort? Or working up a sweat by fat-biking across Ylläs National Park's stark-white scenery (the thick treads help plucky cyclists pedal in deep snow).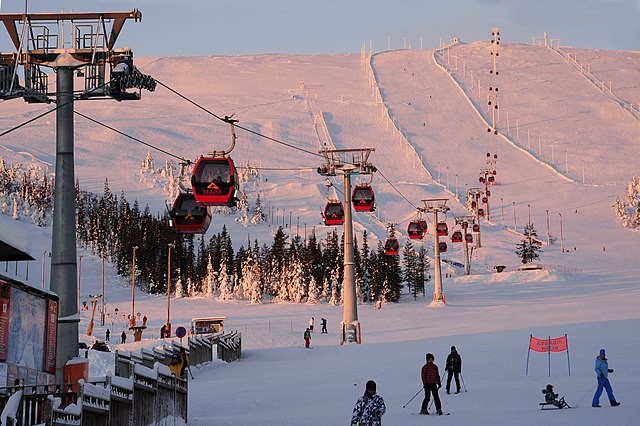 Photo: Lapland, Finland
Of course, Christmas is high season here, but conditions are every bit as romantic in February, without the sky-high prices or crowds.
Northern Lights -stalkers also have a good chance of spotting those elusive, swirling illuminations – perhaps best viewed from the Auroma Domes at Harriniva, where igloo-like tents are fitted out with a transparent wall, wood-burner and Champagne.
3.Ibiza, Spain
Craving a blowout? Small towns across Ibiza celebrate Carnival with parades early in the month of February; superclubs such as Pacha throw the after-parties. This is the perfect destination if you are still want to hang on to that New Year Party mode because the city never sleeps.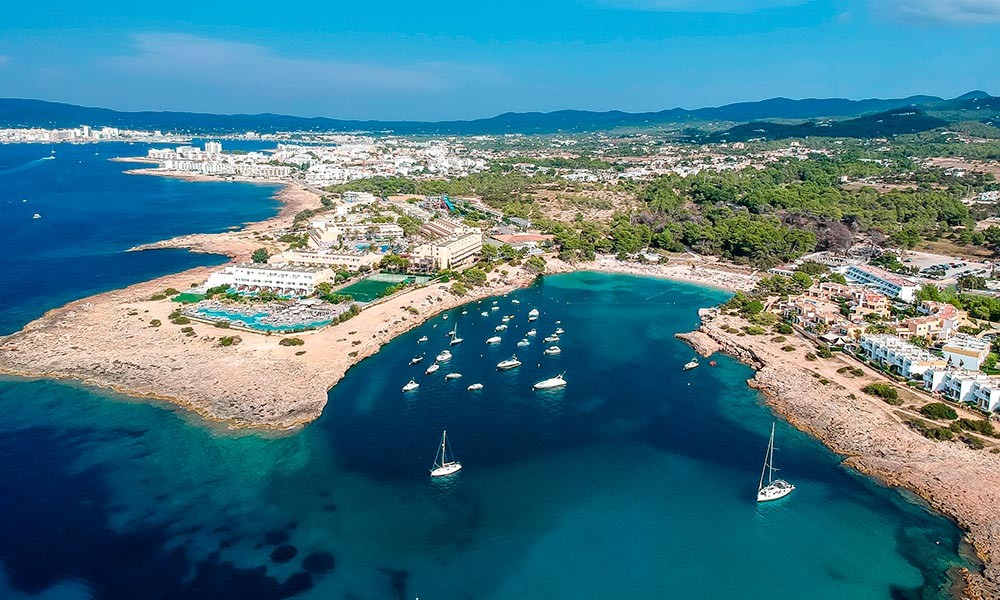 Photo: Ibiza's White Isle
On the other hand, tourists also come here taking time to soak up the quieter side of Ibiza. Ibiza's bohemian north is the best place to discover a quieter side to the island. Check out one of the most romantic experiences: horseback trip with your loved one to the White Isle's untouched forest, remote mountaintops and secret beaches.
4.Bahamas
Bahamas weather in February: Dry and cool. Photo: Carnival Cruise
While in Bahamas, take advantage of the relative quiet with a barefoot stroll across Pink Sands beach, consider a diving class after a long lunch on Harbor Island, or while away the afternoon with a mojito and a novel. This heaven-on-earth awaits you.
The recent controversy over oil-drilling in pristine waters just off Andros Island highlights how easily the Bahamas' paradise might be sullied. Cast a vote for nature by visiting the islands' protected reefs, forests, parks and reserves, filled with rare birds, undersea caves, endangered iguanas and much, much more.
Paradise Island is home to the world's most famous five-star resorts, like One&Only Ocean Club, Margaritaville or Warwick. Take your vacation to the next level by staying here and wake up to the white sludge on your doorstep for a bright white beach.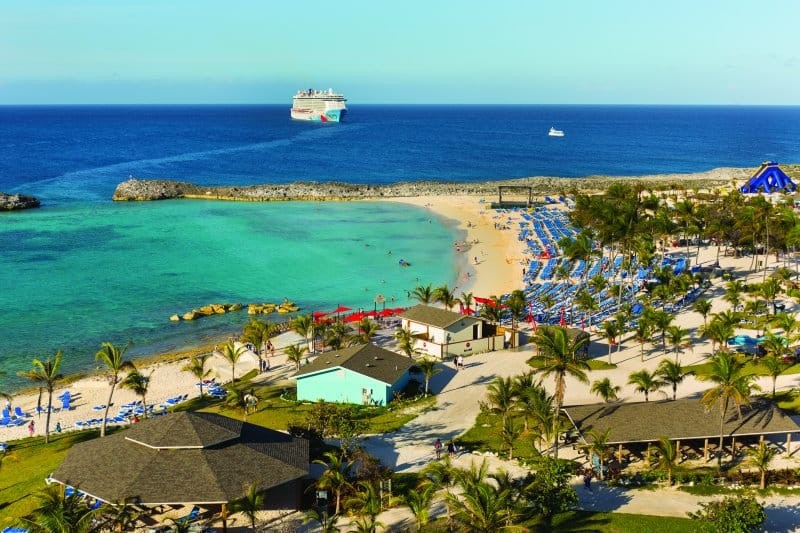 Photo: Norwegian Cruise Line
5.Sri Lanka
You enjoyed tropical destinations like Bali or Thailand? Then definitely check out Sri Lanka this February. In fact, go now before package-holidaymakers abandon the other two en masse for these serene shores.
This year, dual monsoon seasons make it tricky to navigate, but while the 'maha' monsoon hits the north-eastern coast in February, the western beaches stay blissfully sunny.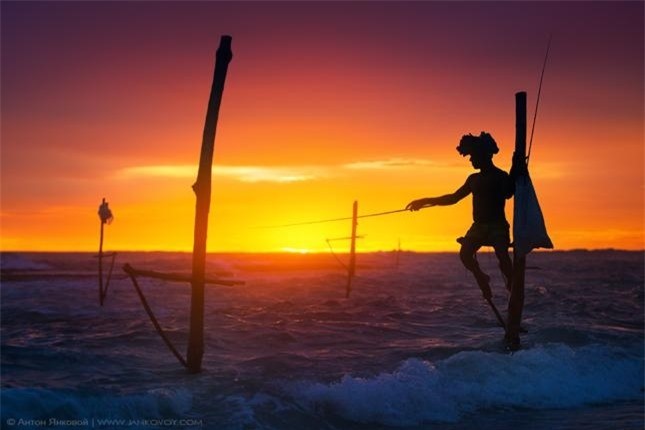 Photo: VnExpress
6.Costa Rica
Just as prices dip after peak tourist season, this is your chance to dive into the action in Costa Rica. In February, the rainforests are still lush (monsoon season ends in December) and the coconut-strewn beaches of Puerto Viejo as idyllic as ever.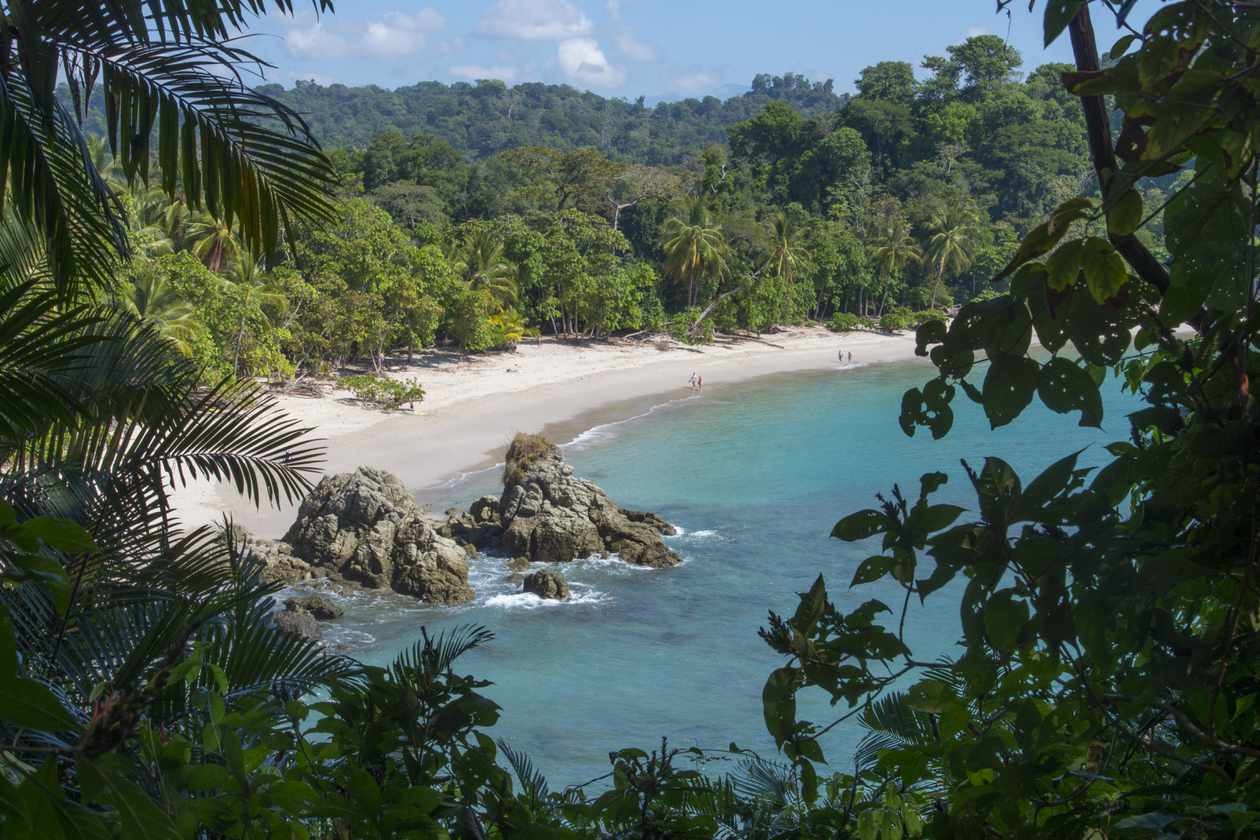 Photo: Tripsavvy
For all nature lovers, Costa Rica is an ideal destination because it has protected its natural riches with impressive gusto. Here, you can trek through rugged Tenorio National Park, frolic in Arenal's secret waterfalls and finish the day dining on French fusion in San José.
7.Senegal
This destination will charm you with the rhythm of the mesmerizing sabar drum.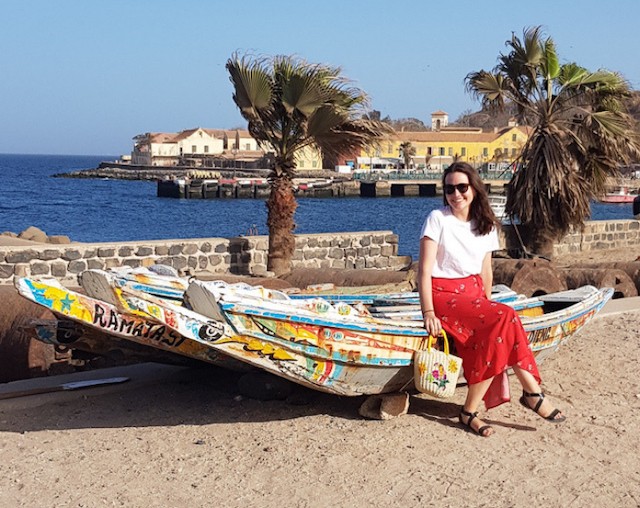 Photo: City Cookies
Senegal has always attracted adventurers with its delta wildlife, spicy street food and thriving contemporary art scene. Gloriously golden beaches have also turned it into an unexpected surfing hotspot and February is the best time to catch some big waves.
While it os tropical and hot all year round, this month sees no rain, totally bearable heat and eight hours of sunshine a day - your typical Senegalese winter. Even a short trip guarantees life-changing experiences.
8. Copenhagen, Denmark
Leading-edge visual arts, high Nordic cooking and fancy coffee are all in the Danish DNA. If they are things that you look for in your February trip, Copenhagen is the place to be.
Life slows down for your peaceful visit. At the Danish capital, locals like to commute by bike, grab a drinks with friends at small cafés and shop at farmer markets.
Another fun thing to try while in Copenhagen is traditional sauna to stave off the chill.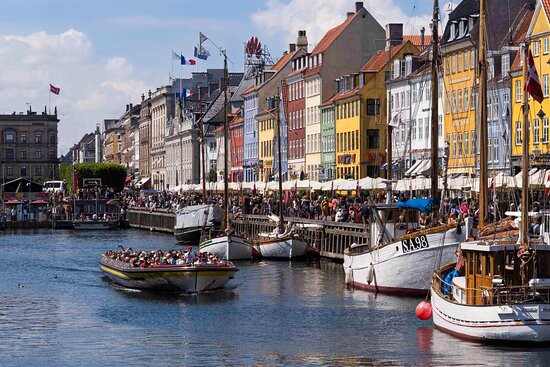 Photo: TripAdvisor
9. Cotswolds, United Kingdom
This countryside helps you experience the finest of contemporary village living with little to no traffic jam. Here is how to enjoy the idyll: arrive by train, and get around by bike.
Photo: The Telegraph
Classic Cotswolds villages such as Bourton-on-the-Water and Chipping Campden can be accessed from Moreton-in-Marsh train station, and e-bike rentals – ideal for village-hopping – are available across the region.
10. Cartagena, Colombia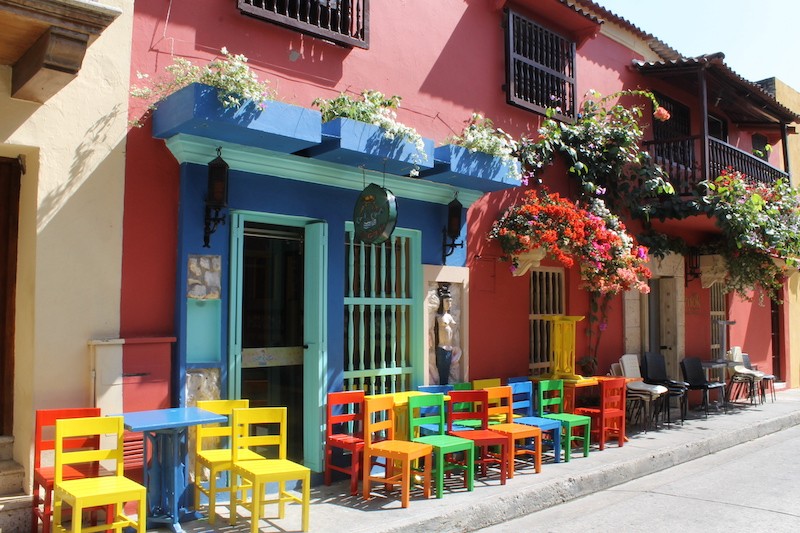 Photo: Wikimedia Commons
The Cartegena's picturesque romance became a well-known destination in the last few years. Here, you will find locals in its Getsemani neighborhood still cling to artsy authenticity: streets here belong to bright murals and vagabond musicians, hip restaurants (find Di Silvio Trattoria's thin-crust pizzas in a former soap factory).
For your romantic date, we suggest rent a boat for the one-hour ride to the Rosario Islands, where simple beach shacks pour Mojitos into coconuts on peaceful, powder-soft beaches.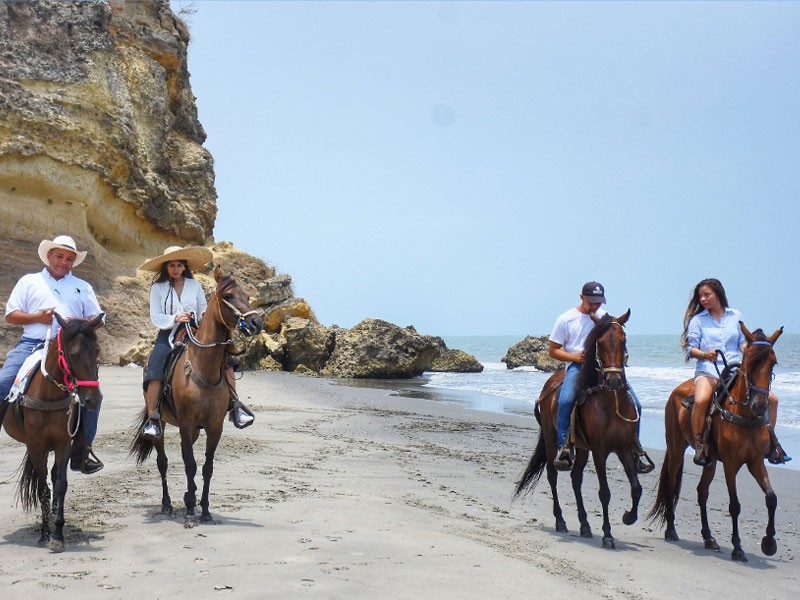 Photo: Xperience by horse
February sea breezes will get you in to the relaxing mood in no time.
What is your favorite destination in February?