WHO boss criticizes China for not letting investigative team into Wuhan studying COVID's origins
A team from the World Health Organization still can't arrive in Wuhan investigating the origins of the coronavirus pandemic because their visas had not been approved.
China has blocked the arrival of a team from the World Health Organization investigating the origins of the coronavirus pandemic, claiming that their visas had not yet been approved even as some members of the group were on their way, the Guardian reported.
The WHO's director general, Tedros Adhanom Ghebreyesus, expressed his dismay and said he had called on China to allow the team in.
"I'm very disappointed with this news, given that two members have already begun their journeys, and others were not able to travel at the last minute," he said.
Tedros said he "made it clear" that the mission was a priority for the UN health agency, and that he was "assured that China is speeding up the internal procedures for the earliest possible deployment."
"We are eager to get the mission underway as soon as possible," he said.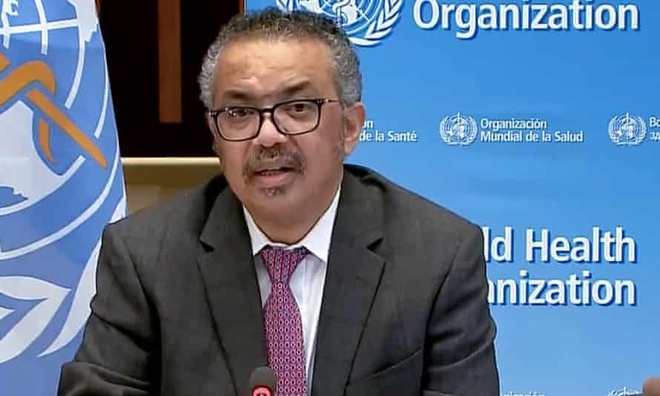 WHO's director general Tedros Adhanom Ghebreyesus. Photograph: WHO/AFP/Getty
The experts drawn from around the world are expected to visit the city of Wuhan, which is suspected as the place that the coronavirus first emerged over a year ago.
Dr Mike Ryan at WHO said the team had been working very closely with Chinese colleagues on planning the trip.
"We were all operating on the understanding the team will begin deployment today [Tuesday]," he said.
Two members of the team, who had a long distance to travel, had begun their journeys, he said, but it had become clear that their visas had not been approved by the Chinese authorities.
"We did not want to put people in the air unnecessarily if there wasn't a guarantee of their arrival in China being successful," said Ryan. "Dr Tedros has taken immediate action and has spoken with senior Chinese officials and has fully impressed upon them the absolute critical nature of this."
"We hope that this is just a logistical and bureaucratic issue that can be resolved very quickly," Ryan added.
The WHO chief met with Chinese President Xi Jinping as the pandemic was emerging early last year.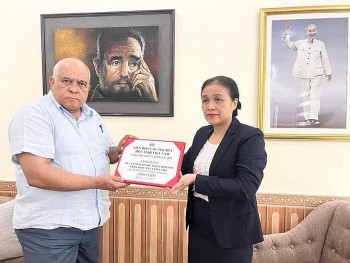 Focus
According to Cuba's News Agency Prensa Latina, on August 16, President of Vietnam Union of Friendship Organizations Nguyen Phuong Nga said that Vietnamese people will always stand by and support Cuba no matter what difficulties our friend is facing.