Who is Cho Doo-soon - S. Korean notorious child rapist to be released from prison?
Infamous child sex offender Cho Doo-soon has drawn more attention from South Korean and foreign media as his upcoming release is slated to take place on December 13 after ending a 12-year-prison term.
Cho Doo-soon Case
In 2008, Cho Doo-soon, then 57, violently raped an 8-year-old girl in Ansan, Gyeonggi Province. After kidnapping Na-Yeong while on her way to school, Cho took her to a public bathroom in a nearby church, where he first took off his pants and forced his genitals into her mouth. When Na-Yeong refused him, he hit the victim in the face several times with his fist, and when the victim cried, he bit her cheek and strangled her until she fainted. To the unconscious Na-Yeong, he ripped off her clothes to rape her. His rape resulted in permanent injury to Na-Yeong's abdomen, lower abdomen, and pelvis that required at least eight months of intense treatment for the victim. The permanent damage done to Na-Yeong's body has since been categorized as third-degree disabilities, according to Ksr.hkspublications.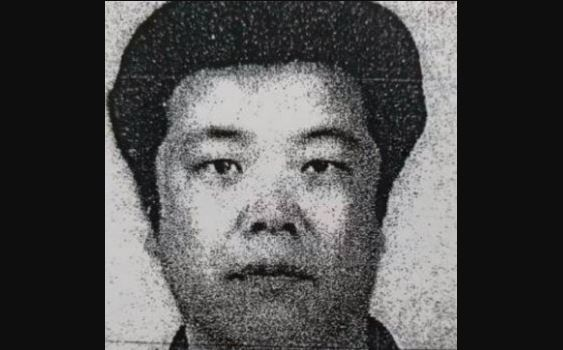 Cho Doo-soon (MBC "True Story") via The Korea Herald
And Na-Yeong's trauma was not limited to her physical damages. What has remained with her are her memories surrounding the trial, in which she had to testify multiple times in front of her attacker with a hole drilled in her stomach and eighty percent of her organs still bleeding, requiring her to wear pads that soon became entirely smeared with blood. Na-Yeong remembers, as part of her trauma, the defense lawyers' line of questions to her: "Did you smell any alcohol on him?" to which she said yes. Although she was simply telling the truth, she learned later that her honest testimony led to the reduction of his sentence.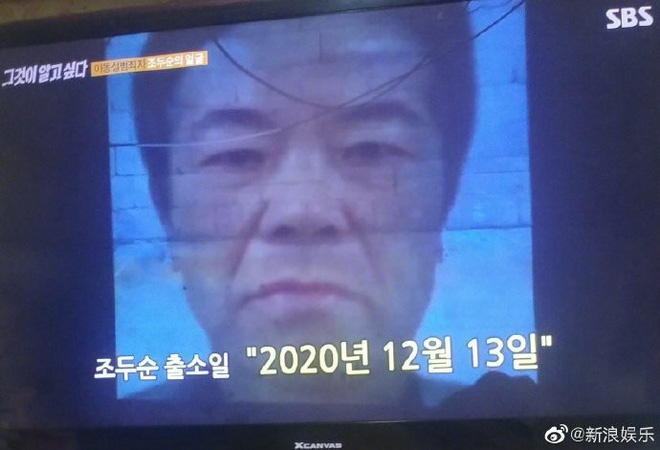 Cho Doo-soon is set to be freed from jail on December 13. Photo: SBS
Cho Doo Soon was sentenced to only 12 years in prison as the court cited his advanced age along with mental and physical conditions caused by alcoholism. He also pleaded guilty and stated he had no memories while being drunk.
At that time, there was social unrest because Cho Doo Soon was sentenced to life imprisonment instead of the death penalty. Cho Doo Soon will be released from prison on December 13.
Ansan residents nervous about the upcoming release of Cho Doo-soon
Citizens at Ansan Station in Gyeonggi Province are very upset and fearful at the news that the infamous child sex offender Cho Doo Soon may return to his original hometown of Ansan after being released from prison in December. Many citizens showed signs of uneasiness and anxiety as they are wary of the sex offender returning to the place where he committed the crime, Allkpop reported.
According to the Ministry of Justice, Cho Doo Soon said that he wants to return to Ansan where he used to live during a meeting with psychological counselors at the Ansan probation office. Cho Doo Soon stated he wanted to live the rest of his life in Ansan without causing any more trouble.
However, citizens in Ansan have expressed deep concerns about Cho Doo Soon's return to Ansan. A resident who has been running a shoe repair shop at Ansan station for 15 years expressed his anger and stated, "I was working here when that incident happened. And the whole town was in commotion. But that Cho Doo Soon guy is going to return? I'm nervous. Who knows what that criminal will do again? And this is the place where he committed his crime. All the residents here have painful memories, how can he say he will return to this place?"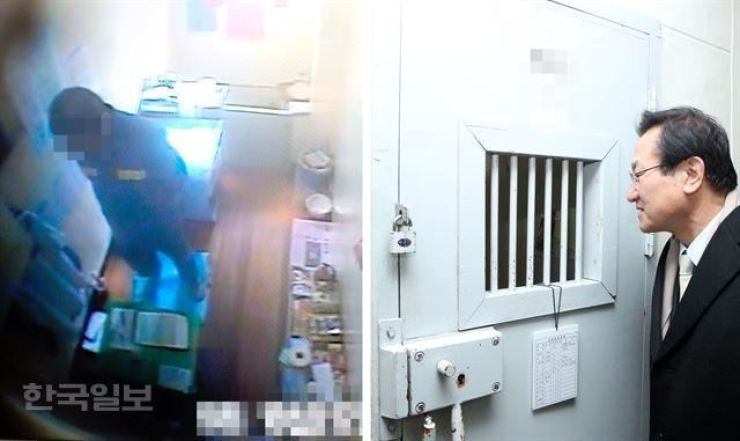 Justice Minister Lee Kwi-Nam speaks to child rapist Cho Doo-soon at Cheongsong Correction Center in this Mar. 16, 2010 Photo: Korea Times
He continued to state, "I want to say something else. I still don't understand but I don't know why they gave him a lesser sentence just because he said he doesn't know what happened and has no recollection of the incident just because he was drunk. This is preposterous and I'm frustrated. How can the law be like this?"
Other business owners in the area are also against Cho Doo Soon returning to Ansan. Ms. Lee who owns her business near the station stated, "The government stated they will strictly monitor Cho Doo Soon. However, how can anyone know what that person is doing or what crimes they are committing? If he cuts off the ankle bracelet and commits the same crime, how will they prevent that? Who will be certain of his actions and why does he want to come back to Ansan?"
A real estate business owner who had his business at Ansan for ten years stated, "The people who come to look at houses near Ansan ask about the closed-circuit surveillance cameras around the area including alleyways. A lot of people worry about security (because of the incident). I really wonder why Cho Doo Soon is even being released."
According to another resident, they stated Cho Doo Soon should not be sent back to Ansan for the sake of the victim and the victim's family. They stated, "For the sake of the victim's family, Cho Doo Soon should not return to Ansan. I really wish the government can rethink this. Isn't there a law about this? All the residents here are against Cho Doo Soon returning to Ansan."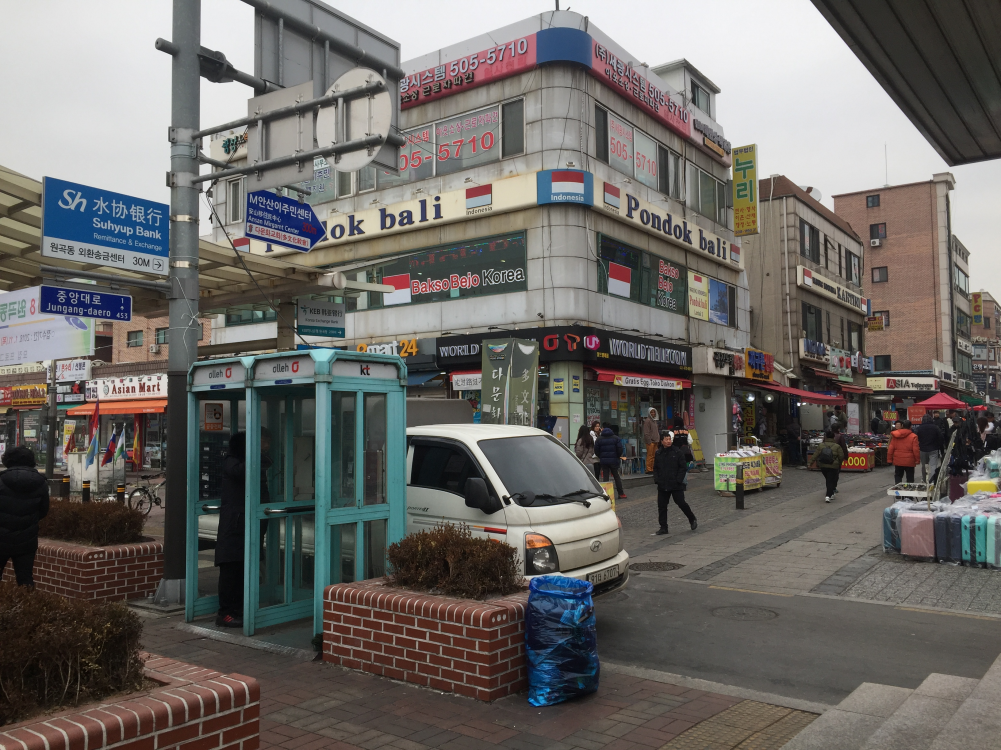 There are many citizens who are expressing their anxiety and are even traumatized by the name Cho Doo Soon. Photo: Allkpop
There are even citizens who do not even want to mention his name. One resident who runs a supermarket in Ansan expressed her anxiety and stated, "I don't even want to mention his name. If no one talks about his name, the people of this town will forget about him and live on. I don't understand. Is he really coming here to Ansan?"
A post regarding the pedophile rapist on a Facebook page for Ansan residents had more than 1,500 comments.
"How can I raise my children in the same neighborhood with a child rapist who has 18 criminal convictions?" wrote a resident, claiming to be a father of two daughters.
"I can't believe that after so many petitions urging to keep Cho incarcerated, the government is letting him return to Ansan, putting citizens at risk," read another comment. Some internet users insisted that Cho's real-time location data should be provided to every resident.
Police install surveillance cameras in Ansan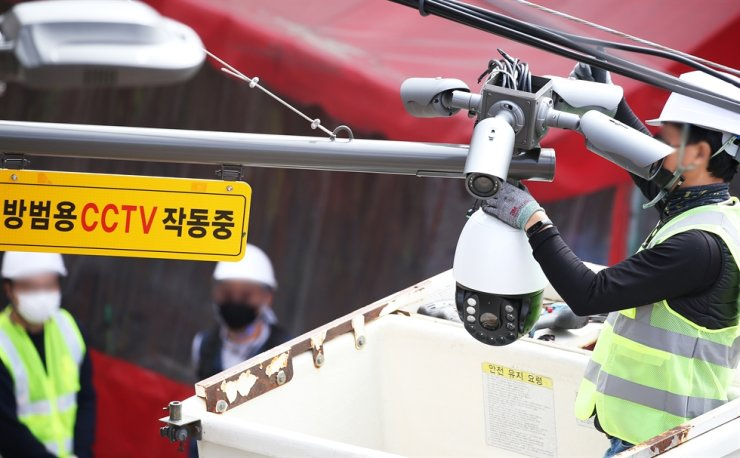 Officials set up a surveillance camera in Ansan, Gyeonggi Province, Oct. 13. Photo: Yonhap
The city government of Ansan is taking measures to protect residents there as it has been said Cho is highly likely to re-offend.
The local government said it has strengthened patrols around Cho's house, set up guard posts and installed surveillance cameras prior to his release, and will install more.
Upon his release, Cho will be closely monitored 24 hours a day by a dedicated probation officer. He will be tracked at all times through a GPS-enabled electronic anklet for the next seven years as required by law.
Regarding Cho's release from prison this weekend, Prime Minister Chung Sye-Kyun wrote on Facebook, "Under the current law, there is no way to isolate the criminal after his release. In response, the justice ministry asked a local court to order Cho to be banned from approaching the victim, entering child facilities, consuming alcohol or staying out at night, and is awaiting the court decision."
From the real story to a heart-wrenching movie
Based on a horrifying and fiery story of 2008, Lee Joon-ik's "Hope" speaks of the injustice he met with a young, middle-class South Korean couple. The eight-year-old daughter (So-won in the original adaptation, and no coincidence that the name was translated into English as "Hope") was brutally beaten and raped by a middle-aged alcoholic man. Although the consequences were devastating and physically irremediable (in addition to psychological damage, the kid had a colostomy surgery that would only allow her to evacuate by means of an outer bag), the legal outcomes of the culprit turned out to be very disappointing, leaving that triangle in an emotionally tearful situation, according to Koreanmuse.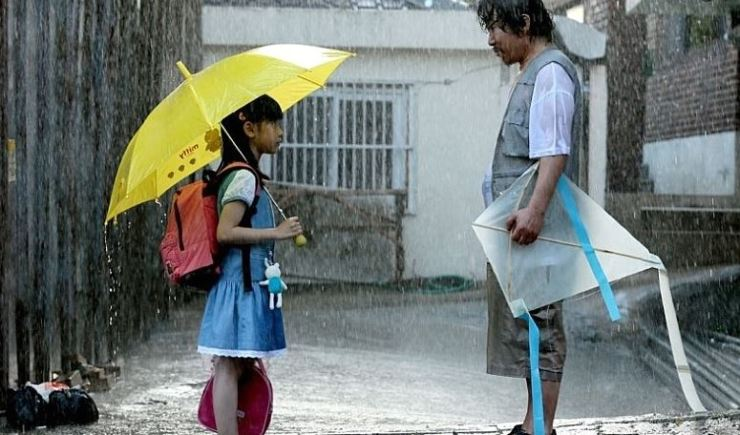 A scene capture from the movie "Hope" that tells the horrific story of one of the country's most notorious child rapists, Cho Doo-soon. Photo: Korea Times
Examining Joon-ik's striking work, all the most heterogeneous human emotions are seen: from an initial state of tranquility and drowsiness it passes to feelings of shock, anger, sadness, tenderness, frustration. The stylistic figure of the author keeps in the direction of proverbial ability, persuasively oriented (with weighted doses of dramatic components, free from mélo decibels) the desperate, sulfurous affair.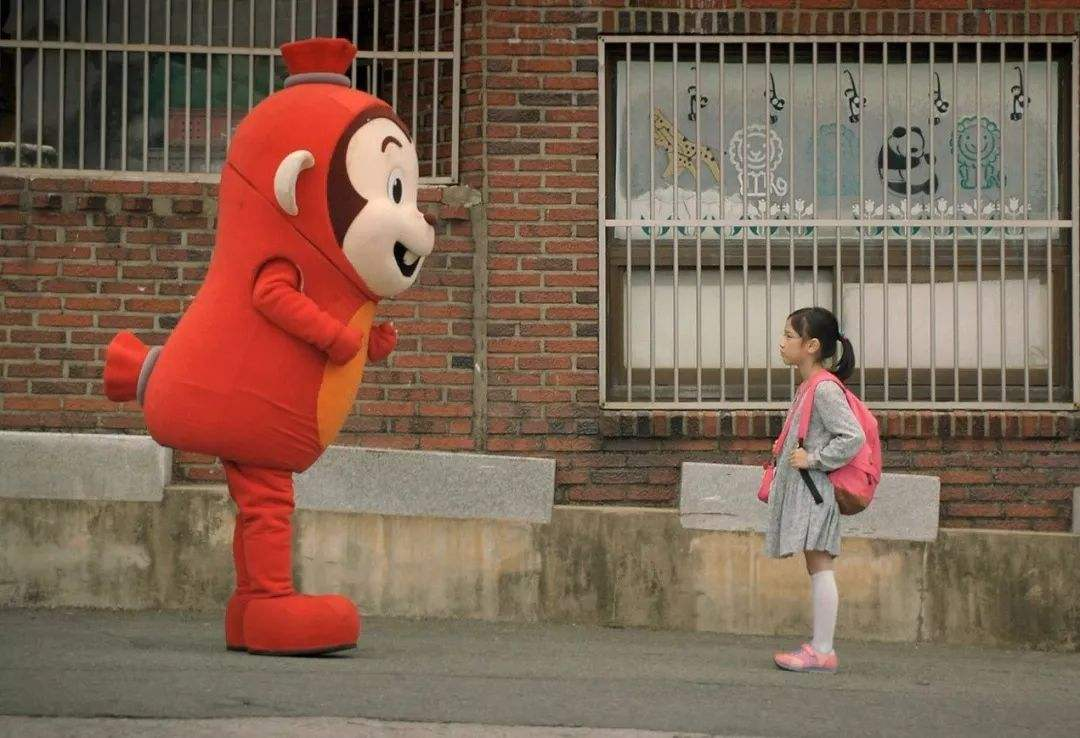 "Hope" movie is based on a true story, the infamous Cho Doo-Soon case Photo: Koreanmuse
That deceptive, incredibly monstrous and cowardly act, exercised on the girl, totally disrupts the Solomonic conduct of a worker and a modest workshop, which, due to the commitments due to his wife's pregnancy and the night shift of his wife, stumble to a wicked destiny, Scraped by the amphitheater schematism of everyday life in a routine condensed with synoptic habits, because of which, without being able to take Hope's proper attention, they were forced to load a burden of recklessness that would indelibly mark their existences.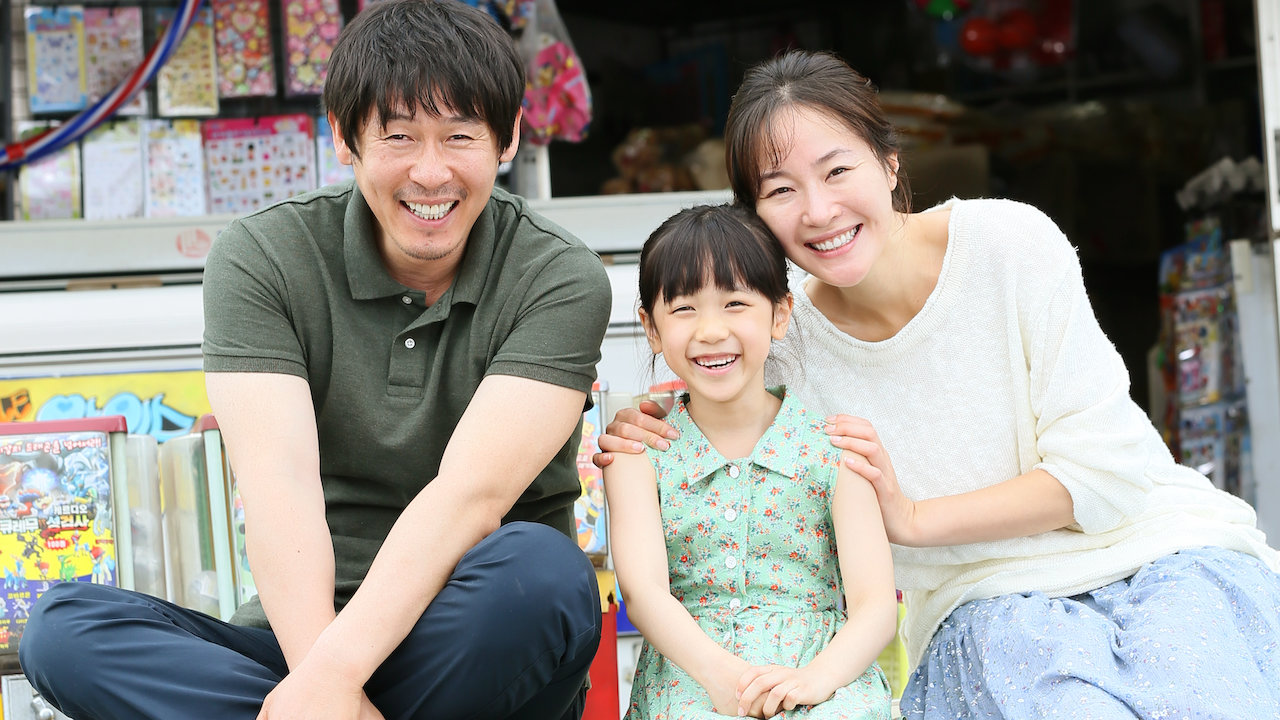 Photo: Koreanmuse
The only hope of a possible resumption lies in the adherence of a wise analyst with the tormented past (Kim Hae-sook), which is based on a therapeutic approach aimed at distracting the victim by organizing small performances in which dancers wear the costumes of her favorite cartoon. The gradual, patient intervention of these "custodian angels" progressively reinstates Hope from the tragic condition, allowing her to regain the carefree, happiness, and serenity that had been denied to her after the disaster.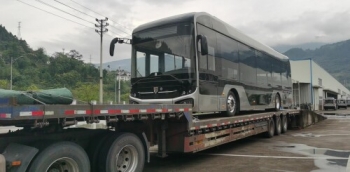 Economy
Ev Dynamics (Holdings) Limited is a pioneer and a prominent player in China's new energy commercial vehicles market, as well as a whole-vehicle manufacturer of specialty passenger vehicles and new energy passenger vehicles.