'24 hours on the streets' with street children
The COVID-19 pandemic has raised higher number of poor or homeless children who have to depend on street to survive in Vietnam. However, with the help of the Blue Dragon organization, many abandoned or neglected kids now have a house to live in, a dream to pursue.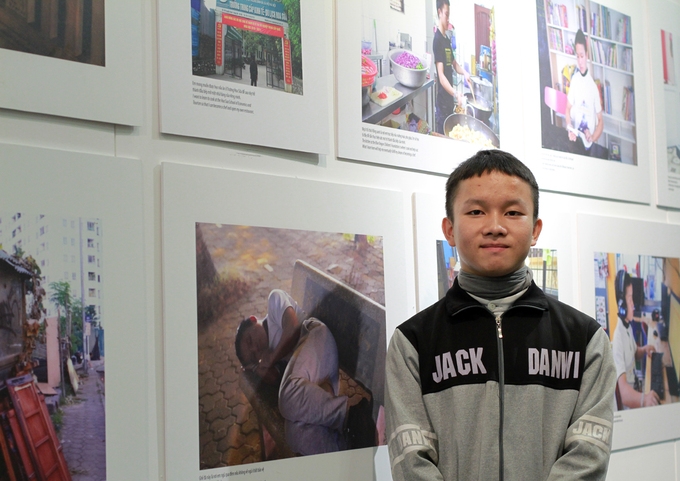 Trinh was adopted by Blue Dragon two years ago (Photo: VNE)
Four years ago, Trinh, only 12 at that time, was abandoned by his drug-addicted father and became homeless. The boy kept wandering around Tay Ho district, Hanoi to pick up leftovers on trash bins, scraping day by day. The old phone booth was his only shelter on cold, rainy days.
Two years ago, he met a social worker from the Blue Dragon organization while walking aimlessly on the street.
"I was scared at first but knowing that we're from the same hometown, I decided to follow him. I was adopted to a so-called orphanage, where I could attend class, have friends, and no longer worry about being starved or cold to death", Trinh was quoted by VNE as saying.
After roughly two years living with the Blue Dragon, Trinh gave up many of his bad habits, including swearing. While other children choose to learn photo editing skills or cocktail skills, Trinh opts for cooking.
"My mom used to tell me that cooking makes a stand-up man, thus I follow her advice", Trinh said. The teenager now can whip up a number of good recipes. He said he had found the dream he wanted to pursue.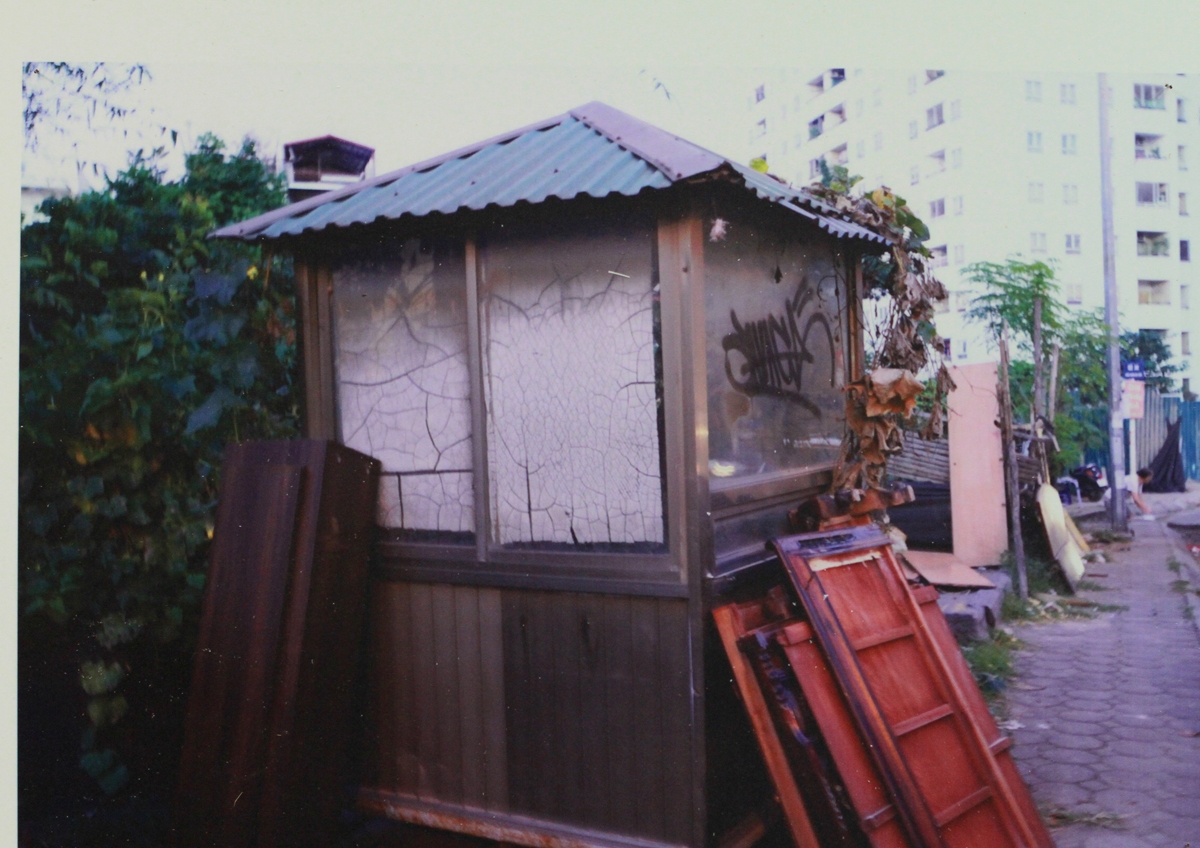 Before adopted, this old phone booth is Trinh's everyday shelter (Photo: VNE)
Mai Anh Tai, another street child also finds the right path to follow after being adopted by Blue Dragon. The 13-year-old left his house as he could not stand his short-tempered, drunk uncle, and grandparents. He didn't know who his father was, his mother left him since he was only several months old. He had traveled through different provinces before arriving in Hanoi and met the Blue Dragon organization.
"At Blue Dragon, I got the second chance to live. The place has instilled in me a love for sports. I also have the chance to attend vocational classes", Tai said.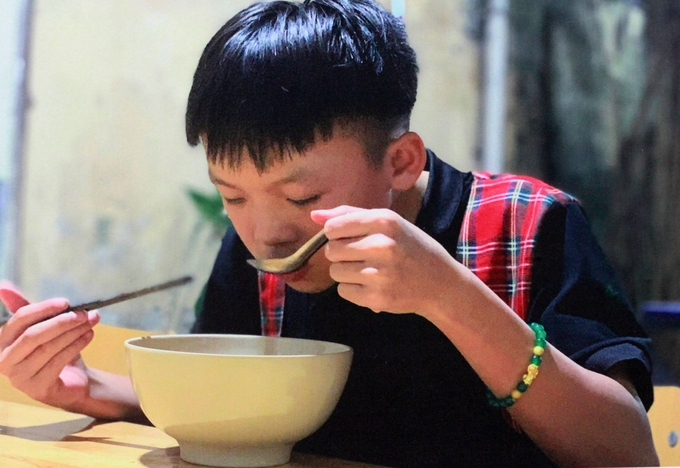 Tai was captured as he's eating a noodle (Photo: VNE)
Meanwhile, Phan Ninh from Ninh Binh province might become a promising photographer in the future thanks to the photo course at Blue Dragon.
According to statistics from the Ministry of Labor, Invalids and Social Affairs, Vietnam now has around 2.8 million underprivileged children, including orphans, abandoned children, disabled children, street children, etc.
"Those children often run social risks like domestic violence, abuse, labor exploitation, destitution, etc. These sufferings could lead to both physical and mental issues in the long run", Do Duy Vi, a representative from Blue Dragon said.
Vi also said that COVID-19 left many laborers with lower income, or out of work, which might entail economic pressures, domestic abuse, leaving many children going astray.
"In the last 10 months since the COVID-19 begins, we had adopted over 150 street children", Vi said.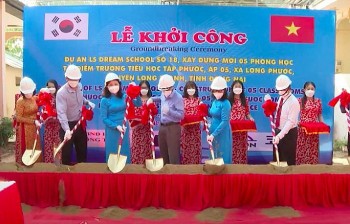 Friendship
The Union of Friendship Organizations of Dong Nai Province and COPION (Co-operation & Participation In Overseas NGOs) kicked off another LS Dream School project in the southern province.