Who is George Soros - US billionaire claimed to be arrested for election interference?
A right-wing website falsely reported that George Soros - long a boogeyman in conservative and anti semitic conspiracy theories - was arrested in Philadelphia for election interference.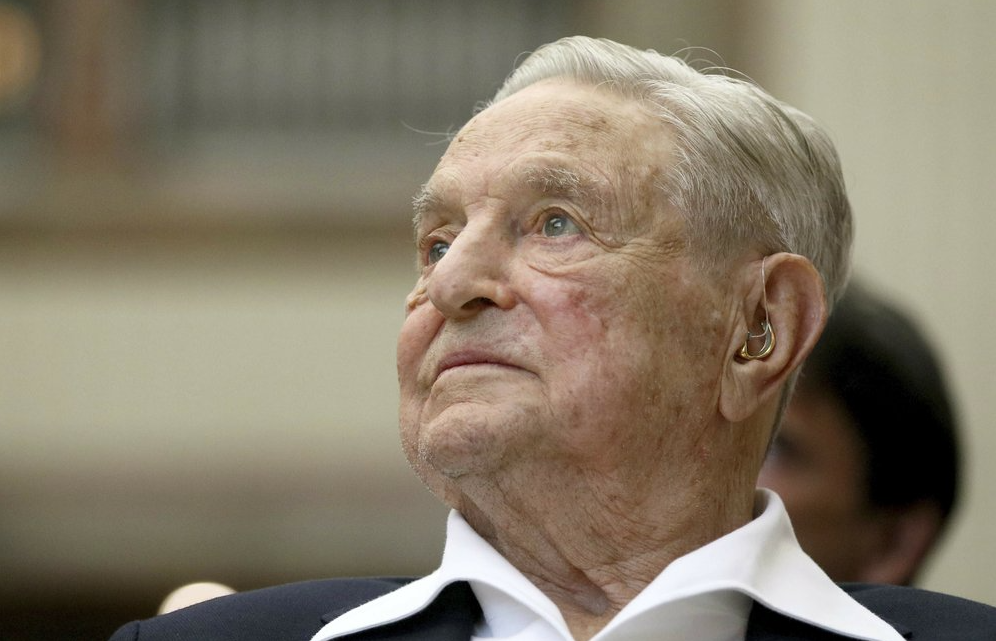 George Soros - One of the wealthiest men in the world. (Photo: AP)
George Soros - One of the wealthiest men in the world
According to Britannica, George Soros, (born August 12, 1930, Budapest, Hungary), a Hungarian-born American financier, author, philanthropist, and activist whose success as an investor made him one of the wealthiest men in the world. He was also known as a powerful and influential supporter of liberal social causes.
Soros, who was born into a prosperous Jewish family, had his upbringing disrupted by the Nazis' arrival in Hungary in 1944. The family split up and used false papers to avoid being sent to concentration camps. In 1947 they moved to London. Soros studied philosophy under Karl Popper at the London School of Economics, but he abandoned his plans to become a philosopher. He joined the London merchant bank Singer & Friedlander. In 1956 he moved to New York City, where he worked initially as an analyst of European securities and rapidly made his mark.
In 1973, he launched his own hedge fund, Soros Fund Management, and went on to become one of the most successful investors in the history of the United States. Although he denied involvement in speculative attacks on the Thai baht in 1997, Soros's name was soon linked with the financial crisis that swept Asia the following year.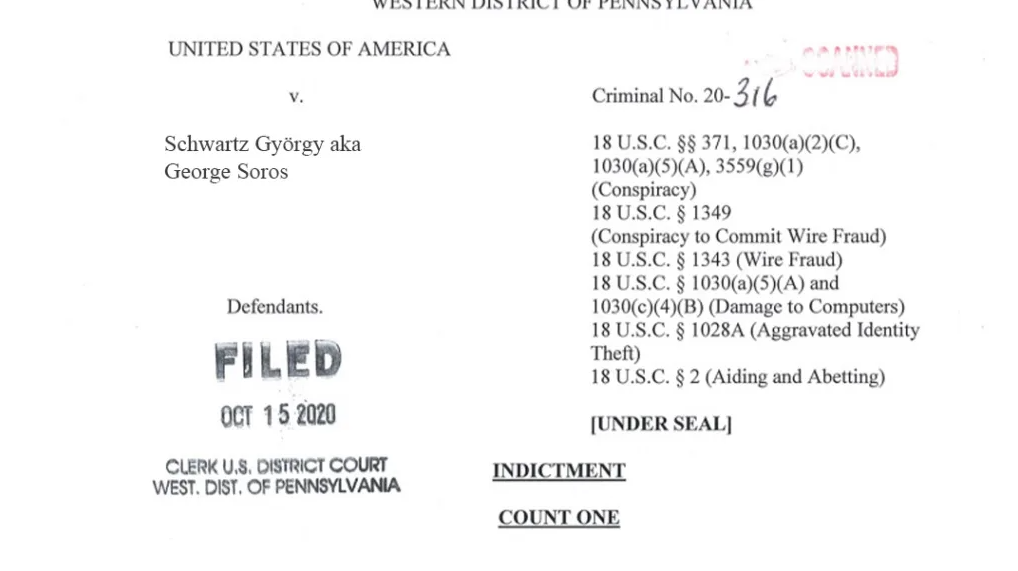 The false paper claiming Soros's arrest. (Photo: Snopes)
And a powerful voice in liberal moves
As stated by his own website, George Soros is "one of the world's foremost philanthropists". He has given away more than $32 billion of his personal fortune to fund the Open Society Foundations' work around the world. He is also the founder and primary funder of the Central European University in Budapest, a leading regional center for the study of the social sciences.
Soros was also involved in political activism and other philanthropic efforts. In 2003 he provided start-up funding for the liberal think tank the Center for American Progress, and he pledged millions of dollars to groups such as MoveOn.org to oppose the reelection of Pres. George W. Bush, a Republican, in 2004. He later was a prominent supporter of Democratic Sen. Barack Obama's presidential campaigns in 2008 and 2012, and he donated to Hillary Clinton in the 2016 election and to Joe Biden in 2020. Soros frequently drew criticism from Republicans and conservatives, and he was often the focus of unfounded conspiracy theories.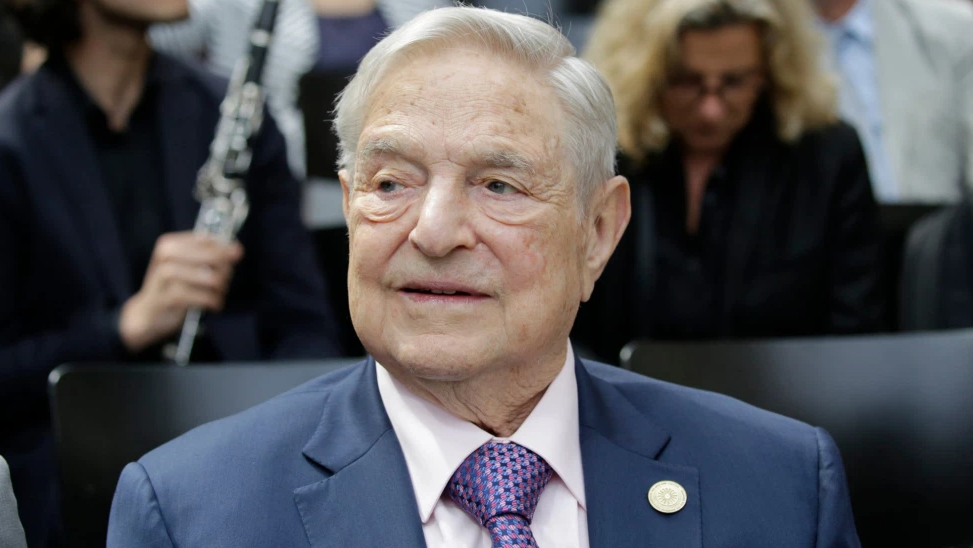 Fake conspiracy theory claiming George Soros arrested for election interference. (Photo: Getty)
Fake conspiracy theory claiming George Soros arrested for election interference
Recently, a right-wing website falsely reported that George Soros was arrested in Philadelphia for election interference. The website included a photoshopped indictment as well as a claim that a judge had ordered a "publication ban," preventing US-based media from reporting on the ruling. The photoshopped indictment includes charges for conspiracy, conspiracy to commit wire fraud, wire fraud, computer damages, aggravated identity theft, and aiding and abetting. The story claims that Mr. Soros is being investigated by the FBI, which, according to Independent, is also false.
The allegations that Soros is involved in election interference is not coming from fringe elements of the right but Donald Trump's own legal team as they accused the billionaire of being involved in a conspiracy to influence the election. According to Trump's team, Soros - along with the Chinese, Dominion Voting Systems, several Democratic and Republican state and local governments, and Venezuelan leader Hugo Chavez, who died in 2013 - is working to ensure Joe Biden takes the White House.
As pointed out by Business Insider, the Dallas attorney Sidney Powell, a member of Trump's legal team in the 2020 presidential campaign, has alleged a vast plot by communists, the financier George Soros, and GOP officials in Georgia to steal the election from Trump, though she has provided no convincing evidence to back the claims.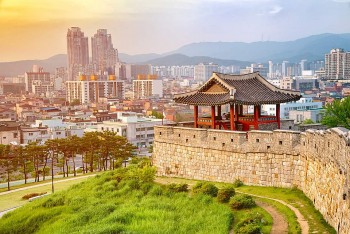 Handbook
The Suwon Hwaseong Fortress, a UNESCO World Cultural Heritage, was built under Joeson Dynasty, is one of the most famous attractions and important historic site in Korea.
Viet's Home
Hoang Long Ly, the talented photographer, has boosted his global profile with works honored at AAP Magazine #20 TRAVELS. Let's scroll down to explore some mind-blowing images from the photo contest.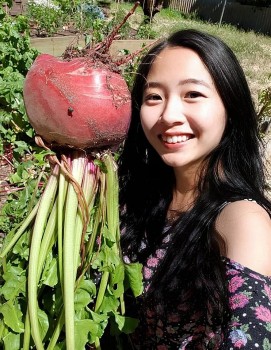 Overseas Vietnamese
A Vietnamese woman living in Australia plants large size fruits and vegetables in her 1,000 sq.m garden. The fruits and vegetables are a source of nutritious food for her family and also help bring her family members closer.