Who is the New US Ambassador to Vietnam?
Meet Mark Knapper, a decorated career diplomat focused on East and Southeast Asia for decades now being assigned US Ambassador to Vietnam.
US President Joe Biden designated Marc Knapper as the new representative to Vietnam.
He will be succeeding previous minister Daniel J. Kritenbrink. This was confirmed by the Senate by Voice Vote on Dec. 18.
The US Senate overnight confirmed more than three dozen of President Joe Biden's nominees to ambassador posts, ending a months-long Republican-led blockade on quick consideration of the diplomatic nominations, News Channel 21 reported.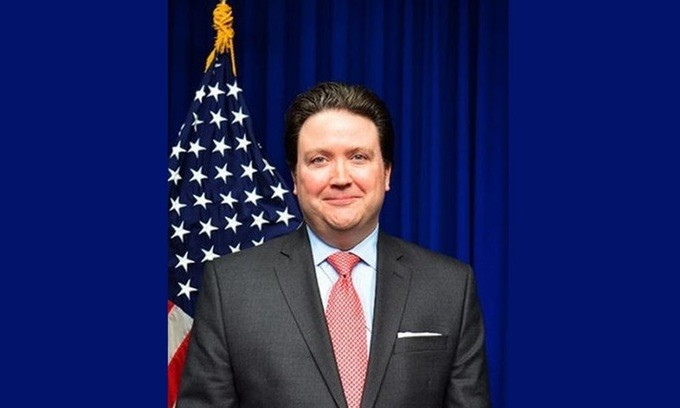 Marc Knapper - US Ambassador to Vietnam. Photo; VnExpress
Marc Knapper is a career member of the Senior Foreign Service, class of Minister-Counselor.
Knapper earned his B.A. from Princeton University and his M.A. from the Army War College in Carlisle, Pennsylvania. He also studied at the University of Tokyo prior to joining the Foreign Service.
He is a recipient of the Secretary of State's Distinguished Service Award, the nation's highest diplomatic honor.
Among numerous State Department awards, Marc has also earned the Linguist of the Year Award. His foreign languages are Japanese, Korean and Vietnamese.
25-year diplomat
Knapper has spent almost his entire career, spanning over 25 years, working on the policy issues of the East Asian region and studying its languages and culture.
Before his term in Vietnam starts, he served as the Deputy Assistant Secretary for Japan and Korea in the Bureau of East Asian and Pacific Affairs of the Department of State.
In addition, Knapper was the Chargé d'Affaires of the U.S. Embassy in Seoul, Korea, in 2017 and 2018, and prior to that he was the Embassy's Deputy Chief of Mission.
Earlier, Knapper was Director of the State Department's Office of India Affairs and Director of the State Department's Office of Japanese Affairs.
He also led the political section of the U.S. Embassy in Hanoi for three years. This extensive and substantive experience in the region, coupled with his demonstrated ability to lead large interagency teams as well as policy-oriented offices, makes him an excellent candidate to be the U.S. Ambassador to the Socialist Republic of Vietnam.
Knapper's other assignments include leadership positions in the U.S. Embassy in Baghdad, Iraq, and the U.S. Embassy in Tokyo, Japan.
Earlier in his career, Knapper served in the Office of China and Mongolia Affairs in the State Department, and he also had two previous assignments in the U.S. Embassy in Seoul. He also served as Ambassador Walter Mondale's Aide in the U.S. Embassy in Tokyo.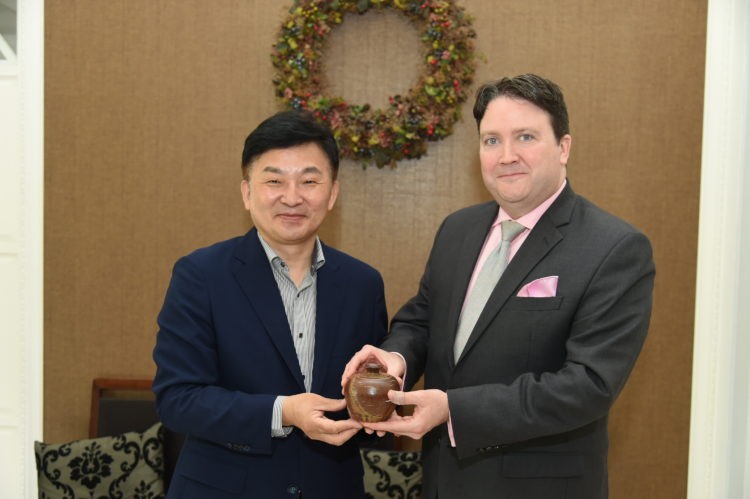 Marc's (right) highest role was Chargé d'Affaires from 2017 to 2018 and Deputy Chief of Mission from 2015 to 2016.  Photo: U.S. Embassy & Consulate in South Korea
The new ambassador vows to press on human rights and trade opportunities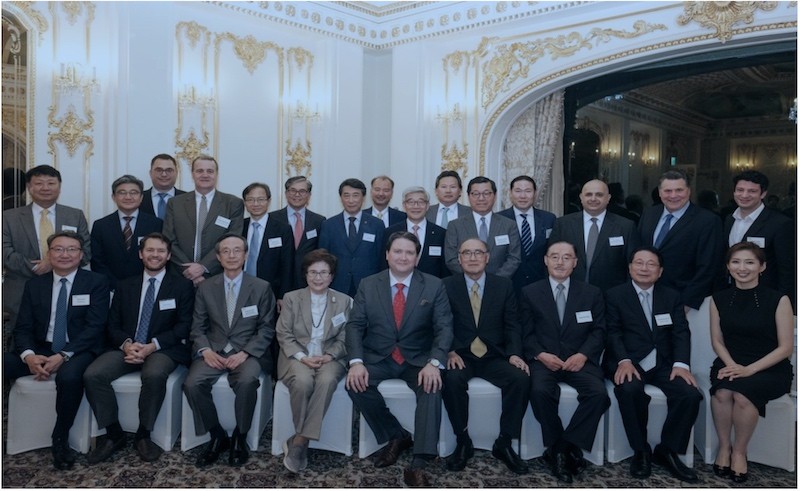 Marc Knapper (middle, sitting), Chargé d'Affaires ad interim of the U.S. Embassy in Seoul. Photo: Asia Society Korea
In July 2021, when nominated for the Ambassador to Vietnam position, Knapper vowed to realize the full potential of Vietnam - US comprehensive partnership during his term, spanning across political, security, economic, and people-to-people ties," Reuters reported.
He said he would "advocate for a level playing field for U.S. companies and investors, including by urging Vietnam to maintain equitable market access for U.S. digital services and agricultural products."
Knapper, son of a Vietnam War veteran, strives to tighten security, saying Hanoi and Washington are working to make great improvements, especially in peacekeeping and maintaining rightful claims of sea and island territories.
Knapper also shares positive outlook about trade ties between Vietnam and the U.S., and said bilateral trade with Vietnam had grown from nearly nothing in 1995 to more than US$90 billion in 2020.
"Right now, we have what we call a comprehensive partnership; we hope to raise it to a strategic partnership, and I will take steps to do that by strengthening even further our security relationships with Vietnam," he said.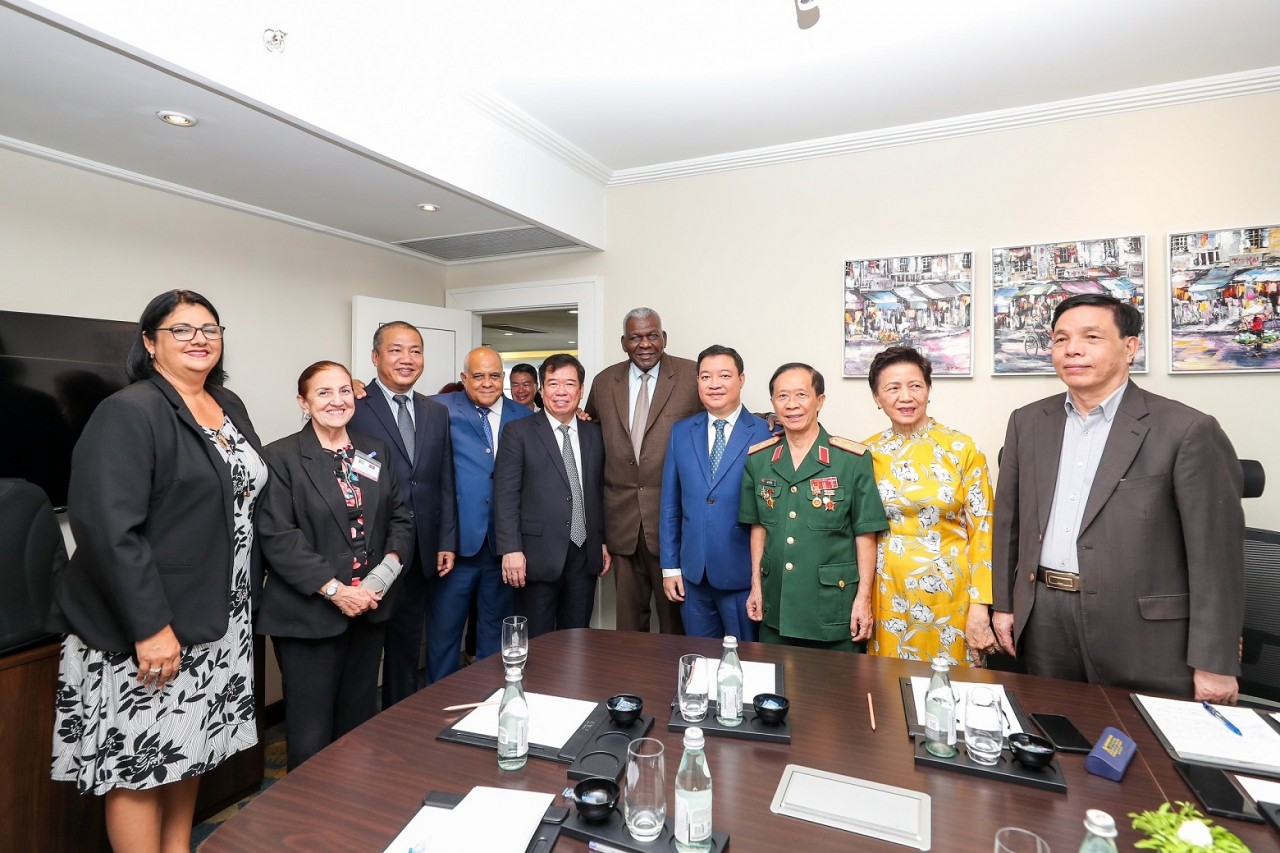 Friendship
President of the National Assembly of People's Power of Cuba Esteban Lazo Hernandez emphasized that Vietnam - Cuba is always united and faithful because they are one family.
September 27, 2023 | 15:11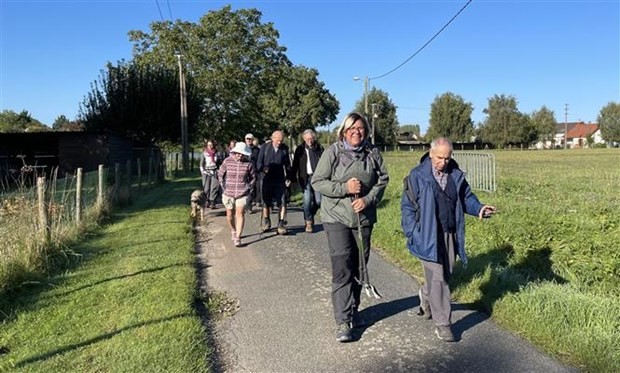 Friendship
The Children's Walk For Hope is a virtual event that will be held globally recently.
September 27, 2023 | 14:54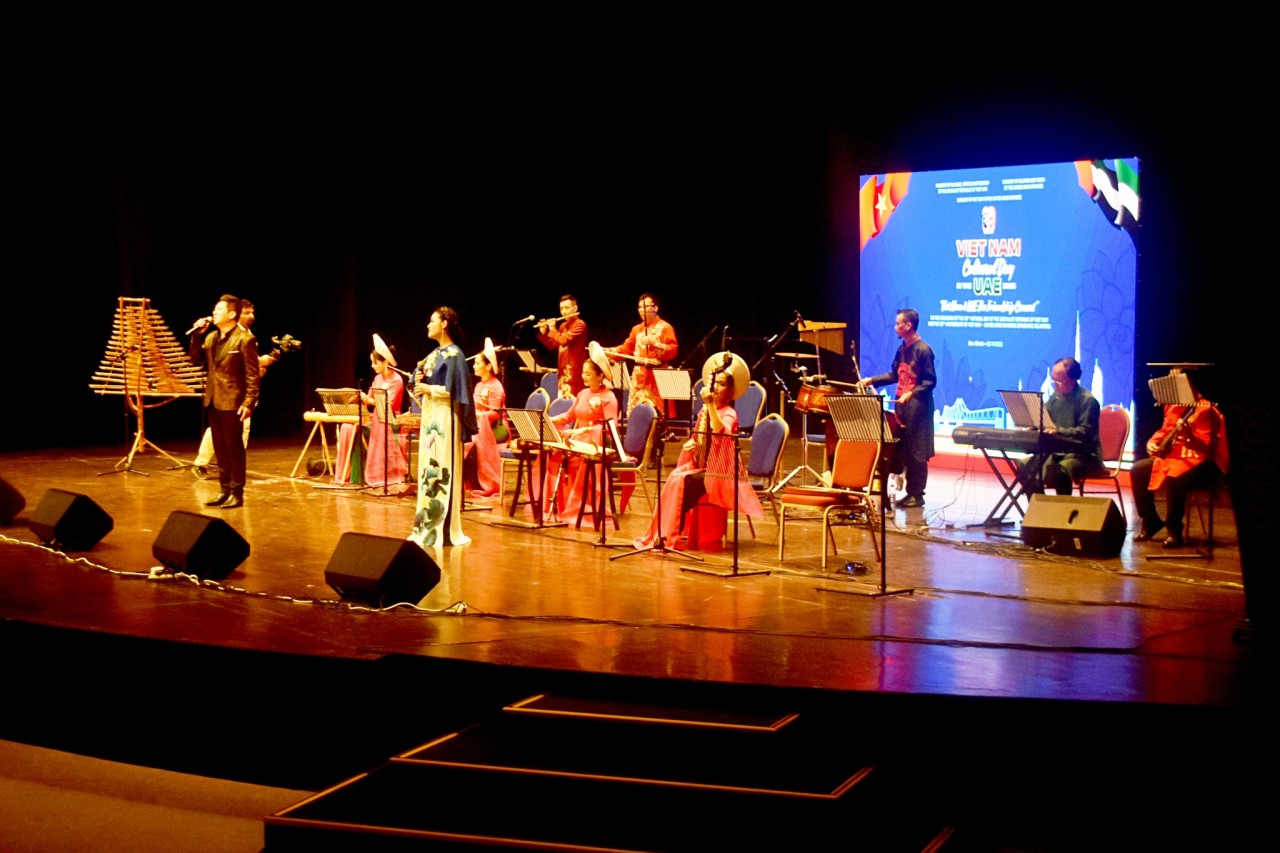 Friendship
A special art performance was held in the capital Abu Dhabi, gathering leading artists from Vietnam and the United Arab Emirates (UAE).
September 27, 2023 | 14:01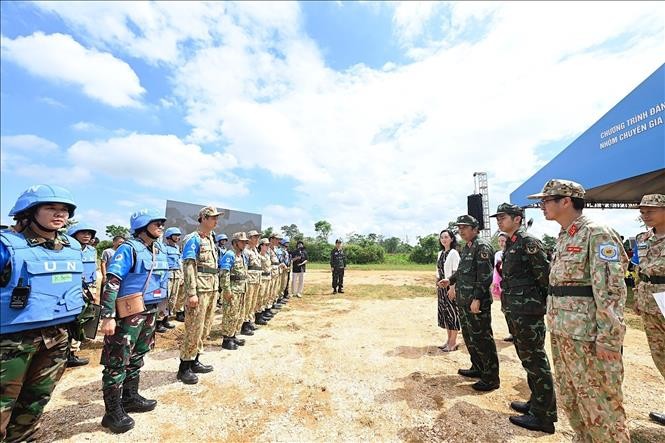 Friendship
Japan and representatives of State members of ASEAN Defence Ministers' Meeting Plus (ADMM-Plus) valued the preparations of Vietnam in hosting the Competency Evaluation Program for Prospective UN Peacekeepers (CEPPP) as well as outcomes of the program.
September 27, 2023 | 07:53