WHO names Vietnam among countries with highest cancer fatality rates worldwide
Vietnam was named as one of the nations with the highest rate of cancer fatalities and new cancer cases in the world, The World Health Organization (WHO) listed.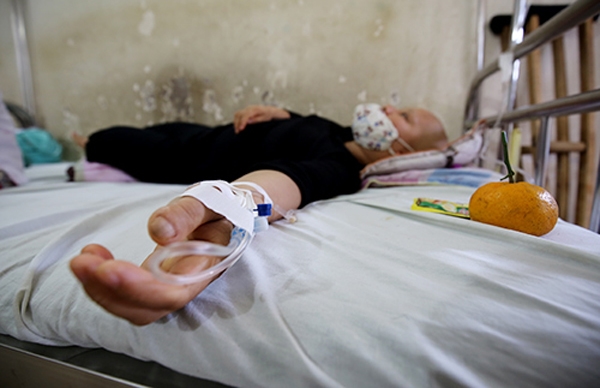 A Vietnamese cancer patient being treated at hospital (Photo: Vietnamnet)
According to statistics compiled by the International Association for Cryptologic Research (IACR), last year saw Vietnam climb seven places to rank 92th out of 185 surveyed countries in terms of cancer rates.
This comes following a period of the country's number of cancer patients being on the rise, with the figure reaching 165,000 cases in 2018 compared to just 68,000 back in 2000, and 126,000 in 2010.
Most notably, the five most common kinds of cancer typically occur in the lung, liver, stomach, rectum, and breast.
According to the IARC, the cancer rate in developed countries remains higher compared to developing ones.
The developed countries recording the highest numbers of cancer cases includes Australia, New Zealand, Ireland, the United States, Denmark, the Netherlands, Belgium, Canada, France, and Hungary.
In relation to Asia, Japan took the lead for the highest cancer rates, followed by the Republic of Korea, Singapore, and China.
The top five Southeast Asian nations with the highest cancer rates were Singapore, Brunei, Laos, Thailand, and the Philippines.
A breast cancer patient (Photo: Vinmec)
Vietnam ranked 16th in Asia and sixth in Southeast Asia, with a cancer ratio rate of 159.7 for every 100,000 people, VOV reported.
Figures collected by WHO's Global Cancer Observatory in April, 2019 reveals 115,000 Vietnamese died of cancer in 2018, or over 300 a day, while the number of cases is on the rise.
K Hospital was the first medical facility in the country to establish a clinical research center back then.
A report by the World Cancer Research Fund International on cancer-prevention research related to diet, nutrition and physical activity ranked Vietnam fourth out of 25 countries in the number of liver cancer cases in October 2018.
In the meantime, with the percentage of HIV-infected people receiving ARV (anti-retrovirus) treatment with a viral load below the inhibitory threshold reaching 96%, Vietnam is among four countries that have successfully treated HIV/ /AIDS in the world along with the UK, Switzerland, and Germany.
The information was given by Health Minister Nguyen Thanh Long at the National Health Conference.
Health Minister Long said Vietnam is doing well in controlling HIV/ AIDS. 2020 marks the 12th year in a row that the disease situation has been improved in all three criteria namely the number of newly HIV-infected people, the number of patients transitioning to AIDS, and AIDS-related deaths, Zing News reported.
Over the past 15 years, the country's HIV/ AIDS prevention and control program has helped to prevent about half a million people from being infected with HIV and 150,000 people from dying of AIDS.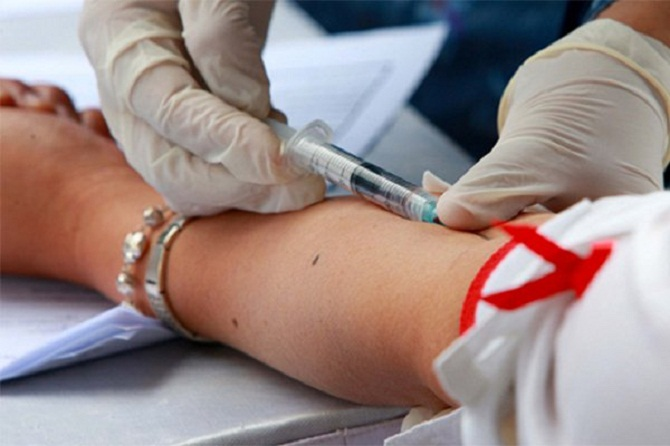 An HIV testing (Photo: VGP)
Vietnam has gone through 30 years of fighting against the disease since the first HIV case was detected in 1990. Deputy Director of the Department of HIV-AIDS Prevention and Control under the Ministry of Health Hoang Dinh Canh said that there are currently around 230,000 HIV patients and 153,000 patients received ARV treatment in Vietnam.
Vietnam has kept the HIV infection rate in the community below 0.3 percent, Canh added.
HIV-infected people can live 50 to 60 years more or even have a life expectancy as that of normal people if they are timely treated.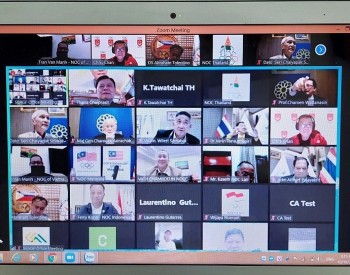 National
Vietnam News Today (October 19): Vietnam records 3,159 new local Covid cases; Vietnam ratifies ASEAN Trade in Services Agreement; SEA Games 31 likely to be held in Vietnam in May 2022; Goethe-Institut's science film festival goes virtual from October 18.
Friendship
PeaceTrees continued UXO-clearing efforts in the central province of Quang Tri in spite of severe storm warnings.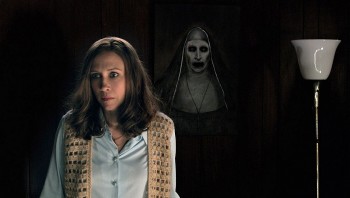 Handbook
Halloween is coming, and nothing is better than some good and spooky horror films. Here is a list of carefully selected 20 horror movies on Netflix that you can stream right now.