Yearly Horoscope 2021: Astrological Prediction for Cancer
Yearly Horoscope 2021 for Cancer: The year 2021 will not begin on a very good note. You may face several challenges which may be quite tough and difficult to deal with. The transit of Saturn in Capricorn and its hash aspect upon your sign will be difficult to sail through. However, things will get better with the passage of time. You are likely to get moderate to high success on various fronts of life as per the findings from Cancer horoscope 2021 predictions.
Cancer Horoscope 2021 Overview
According to horoscope.com, you are here for a major reason, and 2021 is one of those years where you've got to surrender to the outcome. You made some incredible changes during 2020 and are making some real headway. There were many ups and downs that could have felt a little more traumatic than normal, especially for your compassionate sign of the Crab.
This year really serves as looking at your life from an outsider's perspective. You're able to take an observer's perspective and might even consider diving into some deep self-reflection that you once shied away from. Working in several facets of spirituality, body care, research, and expanding your mind, in general, is what 2021 is all about. There is nothing too out-of-the-ordinary for you right now, as you might even be more interested in either paranormal or occult-type studies.
You are extremely tied to the cycles of the moon, who's nodes now cycle between Gemini in the north position and Sagittarius in the south position. You are working out karmic cycles through learning your own patterns in communication and understanding what stories you've been told for far too long. You might even be faced with the truth about a family situation that you once spent far too much time trying to resolve. Maybe you've sacrificed your own happiness for the good of your loved ones only to come to terms with what you really want for yourself.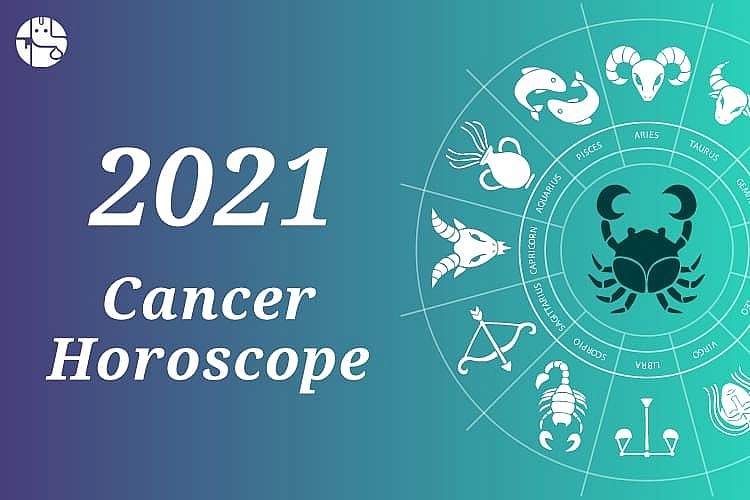 Photo: ganeshaspeaks.com
This is a year where you can really step into your own independence and gain a little emotional space from the judgments of others. There's a refreshing tone to your life once you accept the truth about something you've been stuffing under the rug. 2021, in general, is a time for you to face the music, and see how special you really are! Stop being so hard on yourself, loving Cancer!
Cancer Love Horoscope 2021
Venus makes its way through all of the zodiac signs this year, but begins and ends the year in Capricorn. This means that your close relationships, including your close romantic relationships, are likely to become even closer this year! If you have been having problems in your romantic relationships, then these problems will likely be resolved in 2021. If your romantic relationship is already doing well, then it is likely to receive an extra boost of happiness like a baby.
Cancer Couples Horoscope
You are truly a gift to your partner, Cancer. For those of you in long-term relationships, yes, you spat from time to time, but what couple doesn't have their differences? You've seen truly what is most special to you as you both got through 2020 with great diligence and determination. There have been some ups and downs that have led you to see why you even became a couple in the first place. You are with someone who really wants the best for you, and your relationship this year will strengthen significantly.
Uranus continues transiting through the sign of Taurus, which is helping your sign really get sparks of joy and creativity this year. This can help keep the friendship vibe alive in any romantic connection, and helps to soothe out any sudden arguments, which can often end in laughter. What were you really fighting about anyway?
Photo: Yearly Horoscope
This year's eclipse cycles have quite a cognitive vibe. A fiery total lunar eclipse in Sagittarius expands your personal sixth house, making it easier to do the committed work in your relationships. For those Cancers going through couples' therapy, this is a really important timeframe to do the work in a very healthy way, because you have the support of the moon on your side.
This time period also reflects your soulmate vibes, especially as the June 10 annular solar eclipse in Gemini soars through your personal twelfth house of psychic developments. Relationships this year do prove to be spiritually connected through either telepathic routes or many moments of Déjà vu! The December 4 total solar eclipse in Sagittarius also keeps the flame going, adding passion and steam to the later part of the year as well.
Cancer Singles Horoscope
There is a lot you must unpack this year, Cancer. For those recently single Crabs, remind yourself that due to 2020's insanity, you made the right decision for yourself and your life. And by now, it might just be time to really dive into the therapy you've bee needing for a while. You might have over-committed your heart to someone who truly didn't deserve it, or you just are sick and tired of the same old story.
For those Cancers who just want to meet the love of their life now, this isn't going to be an easy road. But it's going to be full of major life lessons - especially as this year's eclipse cycles do dictate your love life. As your water sign becomes influenced by the elements of air and fire through the signs of Gemini and Sagittarius, there are a lot of different options and windy paths that you can go down if you are not too careful.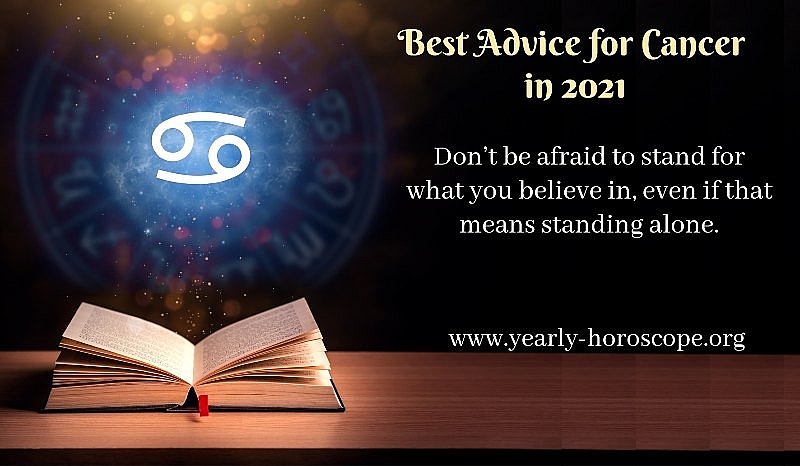 Photo: Yearly Horoscope
The first half of the year can present several "choose your own adventure" dating scenarios that are extremely passionate but seem to fizzle out as soon as they begin. As your birthday season rolls around between June and July, you might find yourself feeling a little more pensive and ready to make another change. It really isn't until about September that you'll be able to get the full story on a romantic prospect. There's clarity that really needs to be made between yourself and either a former lover or confusing hook-up of the past. This will play through until mid-October, ultimately giving you the information you need to move forward and appreciate the romantic lessons of the November 19 and December 4 lunar eclipses.
Cancer Money and Career Horoscope 2021
Finally, the year will see a good accumulation of wealth. But wealth creation can happen only with the proper usage of money.
From late July to late December, Jupiter will be in Aquarius. This is a great time to focus on your talents. As a bonus, Aquarius will also improve your creativity. These talents could very well provide you with additional finances during this part of the year. Think outside the box to improve your finances, sunsigns.org reported.
Astrology 2021 predicts that Saturn and Jupiter will play with your creativity this year. If you work in a field that encourages creativity, then you are in luck! Work will be much easier for you, as long as you are able to keep yourself disciplined.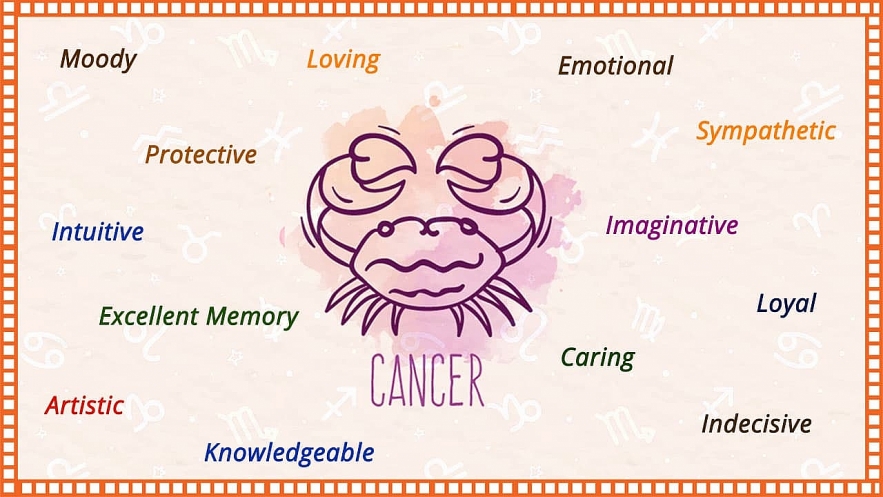 Photo: AstroSage.
If you do not have a career that deals with creativity, then you are likely to be a bit more stressed out at work than you usually are. Projects may seem like they take longer to complete, which can be stressful. Try to find some way to inject creativity into your projects. This will make them easier and more fun to work on.
According to horoscope.com, there is so much you are paying attention to it is sometimes daunting to even fully think about in one sitting. Your sign is so responsible that it can often lead to taking care of the entire family at once. You might oversee your finances as well as the financial wellness of everyone around you. Ask yourself where is the illusion here, and where can other people bring a little more maturity to the table? If you've been supporting someone either through living situations or sending them some extra spending money, you might have to show some tough love this year.
For those Cancer natives who've had to take out loans and are on a repayment schedule, this can be a year where you'll have to take very discerning actions and look at the fuller picture. Certain debts that can be repaid do not have to be done all at once and keeping your eye on the prize is what will help take you to the other side.
Work opportunities are meant to take you towards your goals. You might be splitting your time between your day job and a more spiritually fulfilling life outside of work. There's a strong boundary between work and play this year, and you'll need to revisit certain areas of your personal life even as you are determined to keep all the bills paid. Growing from the inside out is a huge theme for your sign this year, and you'll be shown an alternative way of life and work right from the get-go.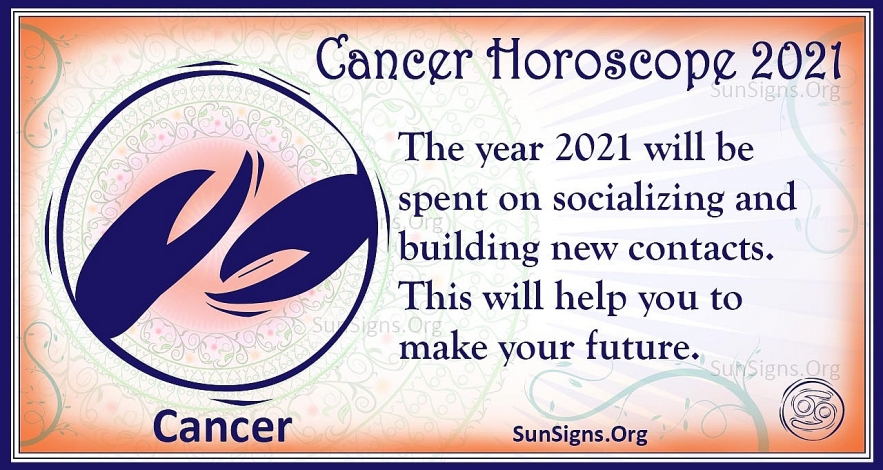 Photo: Sunsigns.org.
The first Saturn-Uranus square happening in mid-February is trying to break you of a karmic cycle around work that may have begun many generations prior to you being on this planet. This square appears again on June 14 and December 24, but the lasting effects are meant to both, demolish a certain aspect of your life, while rebuilding or reforming your psyche.
With knowledge, the urge to earn money via a proper career will also be high this year. Cancer natives who have been looking for stability in their careers will find one. There will be more work and less time for leisure. You will be putting double efforts to make yourself felt within your company and organization. This effort from your side will give you success and elevate your position. Further, the year needs caution for those who have been looking to work on partnership business. Saturn aspecting your sign will not let you progress easily. Misunderstanding can be high and you will have to put them to rest amicably, states the Cancer 2021 yearly predictions, ganeshaspeaks.com reported.
Cancer Health Horoscope 2021
The yearly Cancer horoscope for 2021 shows that this year is the perfect time to focus on your spiritual and mental health. Neptune holds a great influence over your mental health this year and encourages you to improve your spirituality. Make time to rediscover what lightens your spirit, even if it is not specifically religious in nature. Listen to your intuition as well.
Along with a good career, health is also important and this is one area where Cancer natives will have to be careful. As Saturn is in its own house, it would make you quite sluggish and shall not let you enjoy a good sleep. Tension and worry will be there, in accordance with the 2021 Cancer horoscope. However, the good part is that the transit of Jupiter upon the sign of Aquarius will contain any serious ailments this year. This will come as a relief on your health front, ganeshaspeaks.com reported.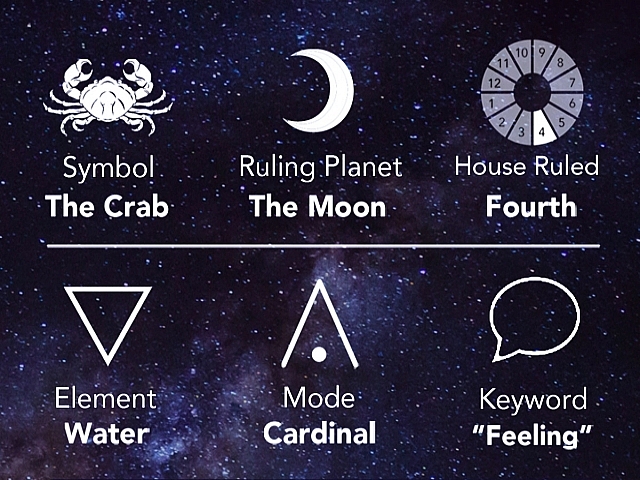 Photo: Fashiondioxide.
Cancer Family Horoscope 2021
According to astroyogi.com, you have endless stores of warmth and compassion to bestow upon those who form part of your inner sanctum. It is these very qualities that make you such an attractive companion and you'll never be short of friends. By 25th January Mercury moves into Aquarius which lends you even more charisma. If you use this power for good you'll find that you attract many more people towards you. Aquarius also helps you to explore a little more detachment which stops you from diving too deeply into others and losing yourself in the process which can be a great way to prevent a tendency towards co dependence. This period will create a favourable period for friendship. You may draw closer to a new friend or enjoy spending quality time with loved ones.
On April 10th Venus moves into Aries which has fortuitous tidings for your mother or maternal figures in your life. You may find friends acting more maternally towards you. This time will bring happiness into your life. You'll feel joyful, light and spirited which makes your friendships and relationships far more enjoyable and largely stress free. You may find yourself a pillar of strength for others with more people turning to you than usual. By June 2nd, Mars the planet of action moves into Cancer, the sign of the mother and blesses you with a happy and fruitful family. There will be contentment and serenity in your home, an atmosphere of peace and calm, a great space for nourishment and healing.
On July 17th Venus moves into expansive Leo and you will bond tightly to the people in your life. This might come through some shared experience or magical conversation. You'll feel a sense of permanence with people. As of August 11th Venus moves into Virgo and you'll spend quality time with siblings. This can be a period of play and discovery. Siblings are often our first friends. With Mercury moving into Libra on September 22nd you'll spend plenty of time with friends and be very open and diplomatic in your dealings with others. There can be an element of people pleasing with this position so make sure you hold fast to your boundaries.
Photo: Pinterest.
By October, Mercury will move into Virgo at the beginning of the month which can trigger misunderstandings. It's important that you are patient, assertive and are able to listen so that you can get your side across whilst also taking in someone else's. Avoid your tendency to become passive aggressive or withdrawing and punishing. On December 5th Mars enters dynamic Scorpio and you are filled with confidence and happiness which impacts your connections with others in powerful ways. You are able to step away from situations and people that do not have your highest good in mind. Regeneration is ahead. This is a good time for culling dead weight and for forging transformational and intimate connections with the people who matter. Quality over quantity.
Cancer Monthly Horoscope 2021
Now that we have taken a look at the Cancer 2021 horoscope for the entire year, let's take a look at each month's horoscope summary, sunsigns.org reported.
January 2021 has the Sun in Capricorn blessing your relationships in every part of life. This is a great time to improve your platonic and work-related relationships.
February 2021 will be extremely lucky for you. You are likely to see a boost in your romantic and sexual relationships. However, Uranus may bring out your sensitive side.
March 2021 brings a dreamy nature, brought by the Sun in Pisces. This is a time to work on your projects, social relationships of all kinds, and your sex life.
April 2021 is a good time to focus on your career. Late in the month, Mars will enter Cancer. This will allow you to be more productive than usual. Your finances will also see a boost this month.
May 2021 encourages you to keep the focus on your career if you want to see success. However, try to keep this in balance with your social life or else your relationships may struggle.
June 2021 has Venus entering Cancer near the beginning of the month, making this a perfect time to work on your love life. Mars also gives additional strength in your sex life until mid-June.
July 2021 brings the focus back around to your finances. It should be easy to do this, as Mercury will be in your sign for about half of the month. Jupiter in Pisces, near the end of the month, will encourage you to spend money on your hobbies and friends.
August 2021 makes you feel a renewed sense of determination to accomplish your goals. You will feel more focused at work, compassionate in your platonic relationships, and passionate in your romantic relationships.
September 2021 is the time to make adjustments to your yearly plan. Ask for advice from your loved ones and spend more time with your family this month.
October 2021 predicts a boon in your social life. You are likely to meet new people and spend more time with your family members. You will also see good luck in finances this month.
November 2021 brings conflicts from others. This can be stressful. Luckily, you are likely to feel calm again around the 21st. Once the problems have passed, find a positive way to express your feelings.
December 2021 brings hope for the year ahead. You are likely to feel extra ambitious, especially in your career, during this time. Also, make sure to trust your instincts in all your relationships, if you want them to last into 2022.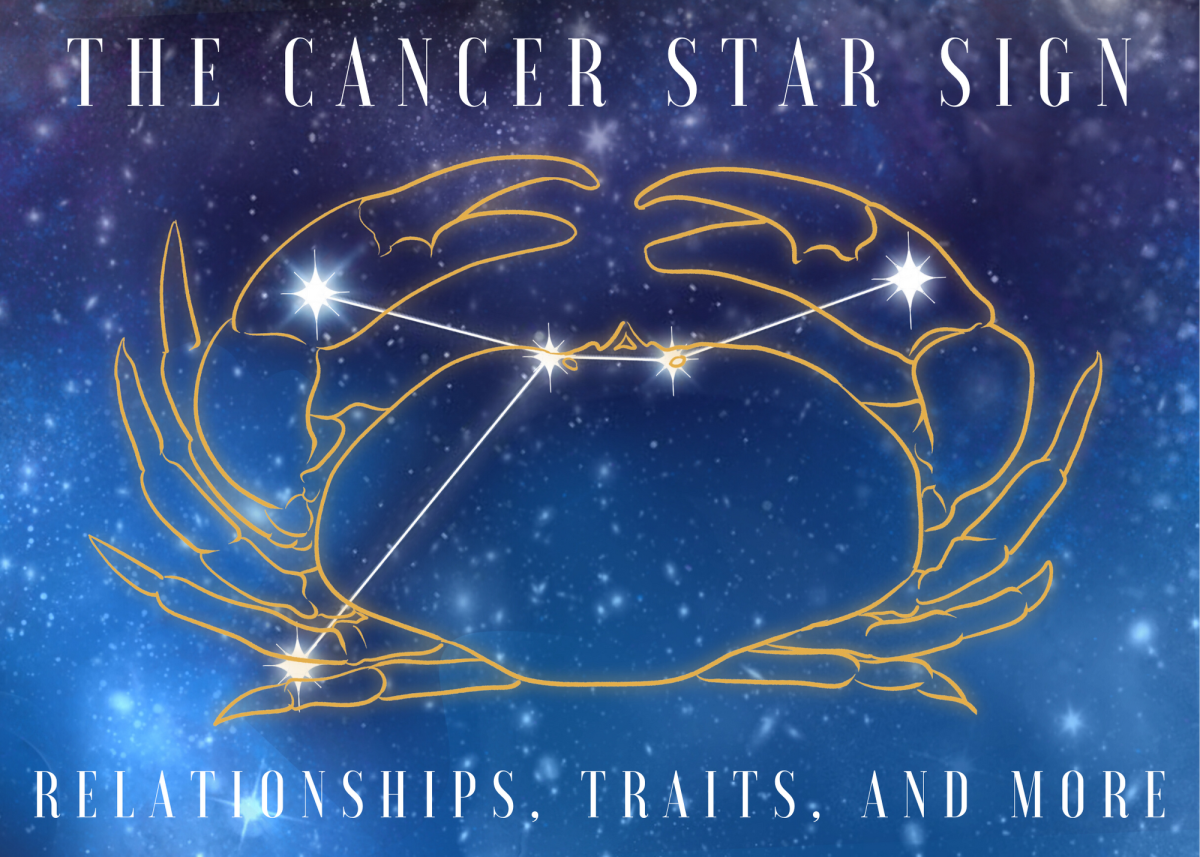 Photo: Exemplore.
Cancer is the fourth astrological sign in the Zodiac. It starts on June 22 and ends on July 22. The Cancer man is a great father and will always be proud of his children, for whom he is an educator and friend. The Cancer woman is perhaps the most feminine sign out of the entire Zodiac, in the classical meaning of the word. She is maternal, passionate, and delicate, Yearly Horoscope reported.
Is 2021 a lucky year for Cancer?
2021 is going to be a lucky year for Cancers, and they will be able to achieve all the goals they establish for themselves. However, to reach these goals, the Cancers need to learn how to harmonize their emotions and no longer doubt their skills.
Which months and days are lucky for Cancer in 2021?
In June and August, you have all the chances on your side, and you will manage to fulfill all your goals, even those more complex, due to your tenacity, optimism, and ambition.
This year is good for having a child, and some of the Cancers will start a new relationship. Throughout the year, the pressure of the additional responsibilities will test your loyalty and commitment to this relationship. At work, you might get the chance to volunteer in a project that could lead to promotion and success.
What should Cancer eat in 2021?
The immune system of the Cancers will be extremely strong, which is why they will be able to deal with any external threat. Eat: whole grains, rice, oats, fruits, bananas, steamed vegetables, broccoli, cabbage, cauliflower, tomatoes, pumpkin, cucumbers, seaweed, yogurt, beans, and natural sugars. Avoid: oily foods, salt, and refined sweets.
Conclusion
The extreme movements of the planets through the signs in 2021 will bring both complications and opportunities. Change is inevitable. While change is not a Cancer's strong-suit, they will need to adapt. If they can adapt, this year can be wonderful. Good luck!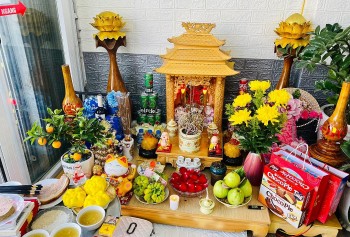 Handbook
Learn more about an ancient Vietnamese tradition that may bring you good fortune!