Japan developing cancer drug with five Southeast Asian countries, including Vietnam
The National Cancer Center of Japan (NCCJ) has recently launched a project known as ATLAS (Asian clinical TriaLs network for cAncerS) project, which will establish a clinical research network across Asia, including Vietnam.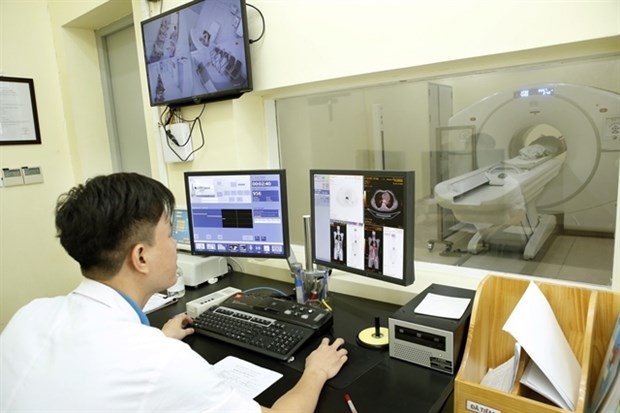 Cancer screening at the National Cancer Hospital. Photo: VNA
With partners in Vietnam, Malaysia, Thailand, the Philippines and Indonesia each with plans for oncology treatment development, a framework for international clinical trials will be rolled out. By this means, early oncology drug development in the region will gain ground, advancing cancer genomic medicine and both investigators-initiated and industry-sponsored trials aiming at regulatory approval.
According to the NCCJ, the project will improve oncology drug access in Asia, where available drugs are limited. Together with the firm establishment of cancer genomic medicine, drug development in collaboration across Asia will be promoted, thereby addressing Asia's needs within Asia.
Industry-sponsored trials for rare cancers are scant not only in Japan, but also worldwide, limiting treatment options. Furthermore, many countries throughout Southeast Asia still lack necessary health systems that are capable of treating large numbers of cancer patients, this is largely a result of population growth and socio-economic development.
By instigating collaborative investigator-initiated trials, the project will help Asia address unmet needs in the region through collaboration, building a powerful network along the way.
The ATLAS project is being ran to meet the target of building therapies used in the treatment of rare cancers, while also providing people in these countries with access to advanced forms of treatments.
The study of cancer genetic makeup utilises technologies such as genetic sequencing in a bid to identify DNA changes whilst helping doctors to develop appropriate treatments for cancer that are suitable for each patient.
Moreover, Japan will share relevant experience in this field through research and training schemes.
Kenichi Nakamura, Chief of the Research Management Division at the NCCJ Hospital said, "We want to establish a framework for pharmaceutical formulation and promote gene drugs for cancer treatment in Asia that are able to keep abreast with Europe and the United States."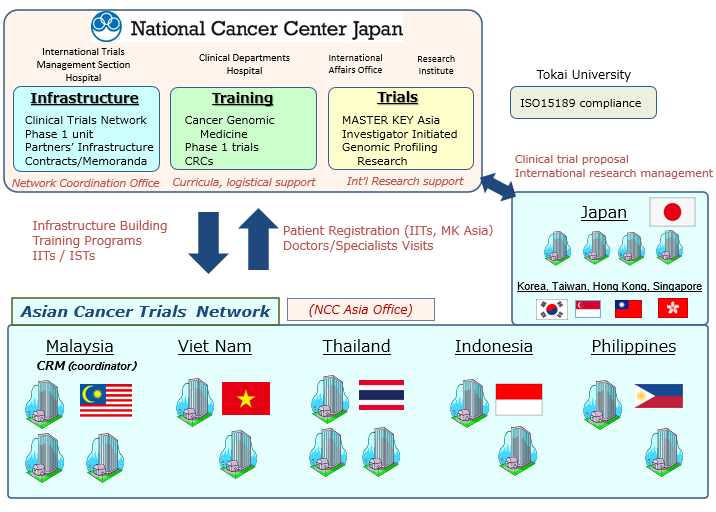 Together with partners from Malaysia, Vietnam,Thailand, the Philippines and Indonesia, the National Cancer Center Hospital (NCCH) will lay the foundations for investigator-initiated trials and cancer genomic medicine. Source: NCCJ
Second leading cause of death in Vietnam
Cancer is the second leading cause of death in Vietnam, accounting for 17.9 percent and 19.9 percent of total deaths caused by diseases in the country in 2010 and 2017, respectively, said the report 'Cancer preparedness in Asia-Pacific: Progress towards universal cancer control' by the Economist Intelligence Unit (EIU) released early July.
Only cardiovascular diseases kill more in the country annually.
According to the report, Vietnam ranks second from bottom in cancer preparedness among 10 countries included in this study with an overall score of 44.5 out of 100, just above the Philippines whose score is 42.6.
The regional average score is 66.5 while Australia, the RoK and Malaysia lead the region with scores of 92.4, 83.4 and 80.3 respectively.
Director of the National Cancer Hospital Associate Prof. Dr. Le Van Quang told Suc khoe & Doi song (Health & Life) newspaper that the EIU's report took data from 2018 when Vietnam reported 165,000 new cancer cases and 115,000 deaths caused by cancer.
In Vietnam, the cancer prevention and control programme is part of the programme on non-communicable diseases prevention and control but funding for cancer is modest.
In addition, health insurance does not cover early cancer screening./.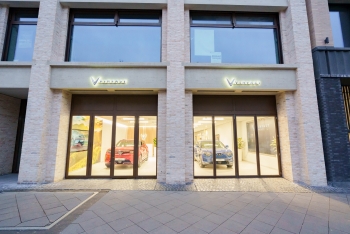 Economy
VinFast has officially opened its first two VinFast Stores in Cologne, Germany, and Paris, France.