Vietnamese bride shaves bald to encourage her American fiance in cancer battle
In a unique wedding photo album, Thao and her husband-to-be Robert are all smileys in wedding costumes, light make-up, and two shaved heads. To cheer her husband up in his battle with cancer, Thao decided to give up her long hair, just days before her wedding ceremony.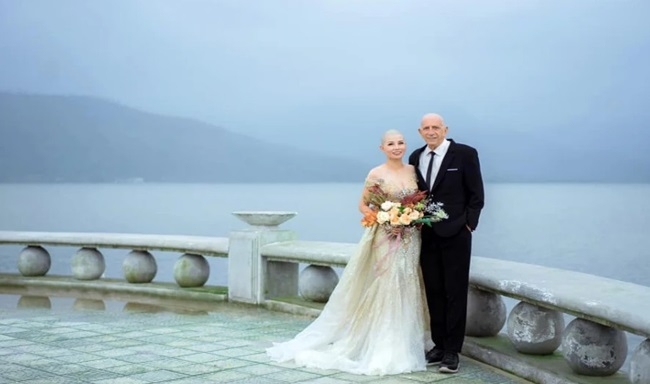 Thao and Robert (Photo courtesy of Le Mai Da Thao)
Le Mai Da Thao, 35, met her 72-year-old fiance Davis John Robert four years ago. While Robert was already a retired man at that time and had been living in Vietnam for 2 years, Thao was bar manager in Khanh Hoa, according to Doi Song Phap Luat.
"We're both divorced and got children, thus despite the age difference, there are connections between us. We fell for each other without knowing", Thao said.
Thao was proposed by Robert several times before but she turned him down every time he popped the question. However, upon knowing Robert diagnosed with lung cancer 5 months ago, Thao immediately knew what her heart wanted.
"This time, I said Yes. I want to make the rest of Robert's life meaningful and worthwhile. We've only registered our marriage for two months now", Thao was quoted as saying.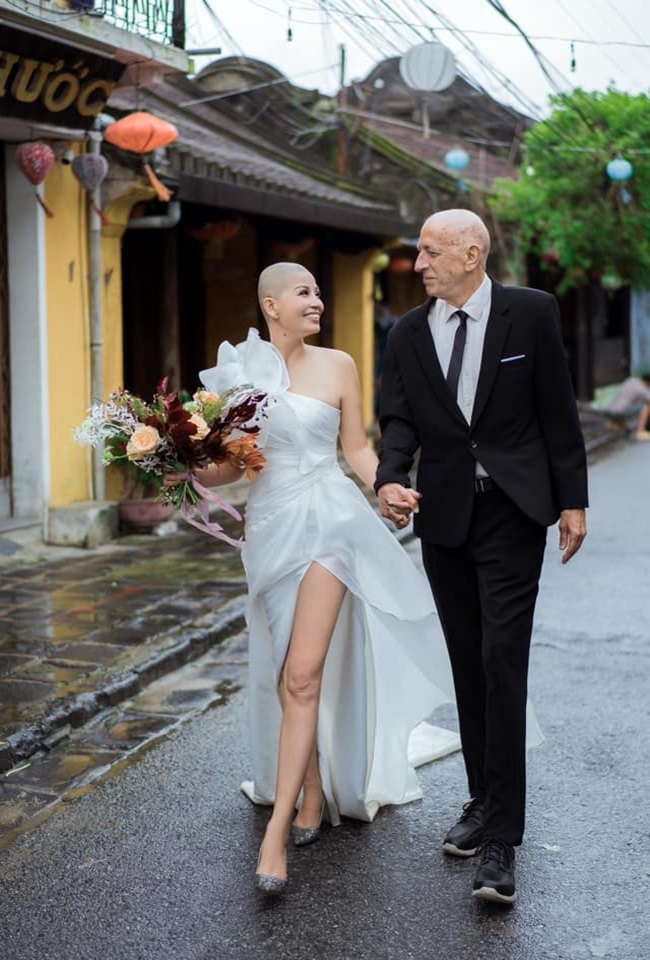 The couple in Hoi An town (Photo courtesy of Le Mai Da Thao)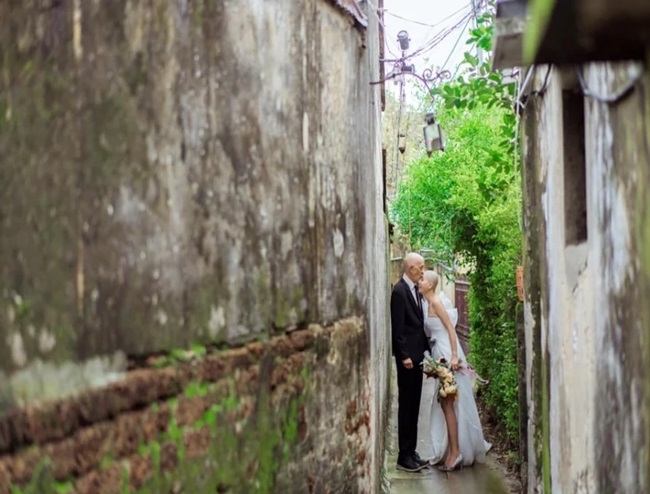 (Photo courtesy of Le Mai Da Thao)
To show her love, support and encouragement to her fiance whose hair gradually fell out due to chemo, Thao shaved off her long hair. On the wedding day, she looked super confident and happy with the cool hairstyle. The couple has done shooting for wedding photos in Quang Nam province's Hoi An, now that Robert's health got better after the third chemotherapy.
The young woman has quit her job to take care of her husband for weeks. Due to COVID-19's travel restrictions, Robert is currently treated in Vietnam. His hospital fees is financed by his son from the US.
"It was my best luck to be in love with Robert. He loves me and treats my children with affection. Even when he's hospitalized, he still cares for them", Thao said.
The love story and unique wedding photos of Thao and Robert have been going viral among Vietnamese netizens. People are wishing all the best for the couple and something miracle would come to Robert.
(Photo courtesy of Le Mai Da Thao)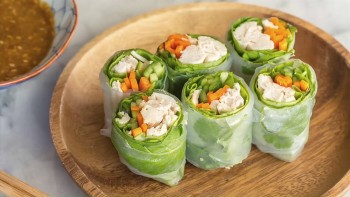 Travel
Rolls are a easy-to-make dish that is loved by many Vietnamese diners as well as Korean stars.