Wood industry targets export revenue of US$14 billion in 2021
The forestry sector has set a target of achieving an export revenue of US$14 billion in 2021 despite encountering trade remedy cases and tax evasion lawsuits.
Pham Van Dien, Deputy Director of the Vietnam Administration of Forestry, said despite a tough year caused by the impact of the novel coronavirus (COVID-19) pandemic, timber and forestry exports enjoyed an increase of 16.4% to approximately US$13.17 billion last year in comparison to 2019's figure. In addition, the import value of timber and wood products also witnessed a surge of 11% to US$2.58 billion, with the sector's trade surplus rising by 17.9% to US$10.5 billion, according to VOV.
Minister of Agriculture and Rural Development Nguyen Xuan Cuong noted that the forestry sector has encountered numerous difficulties in recent times, including fierce competition in the global market due to Vietnamese plywood exports facing trade defense cases and tax evasion in two of its largest markets, namely the Republic of Korea (RoK) and the US.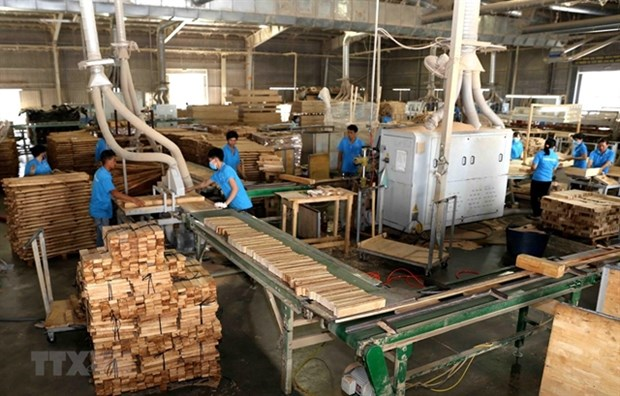 A wood processing line for export in Lam Dong province Photo: VNA
Minister Cuong has therefore requested that the Vietnam Administration of Forestry continue to ramp up afforestation for the purpose of sustainable forestry development and export growth moving forward.
Concurring with this viewpoint, Deputy Minister of Agriculture and Rural Development Ha Cong Tuan explained that the wood industry should redouble efforts in a bid to remove hurdles that hamper development production, whilst also intensifying forest protection activities for sustainable development.
With regard to solutions that can deal with tax evasion investigations, Dien stated that the forestry sector has implemented a wide range of drastic solutions to combat the illegal trade of timber and wooden products, with the country even signing a Voluntary Partnership Agreement (VPA) with the EU.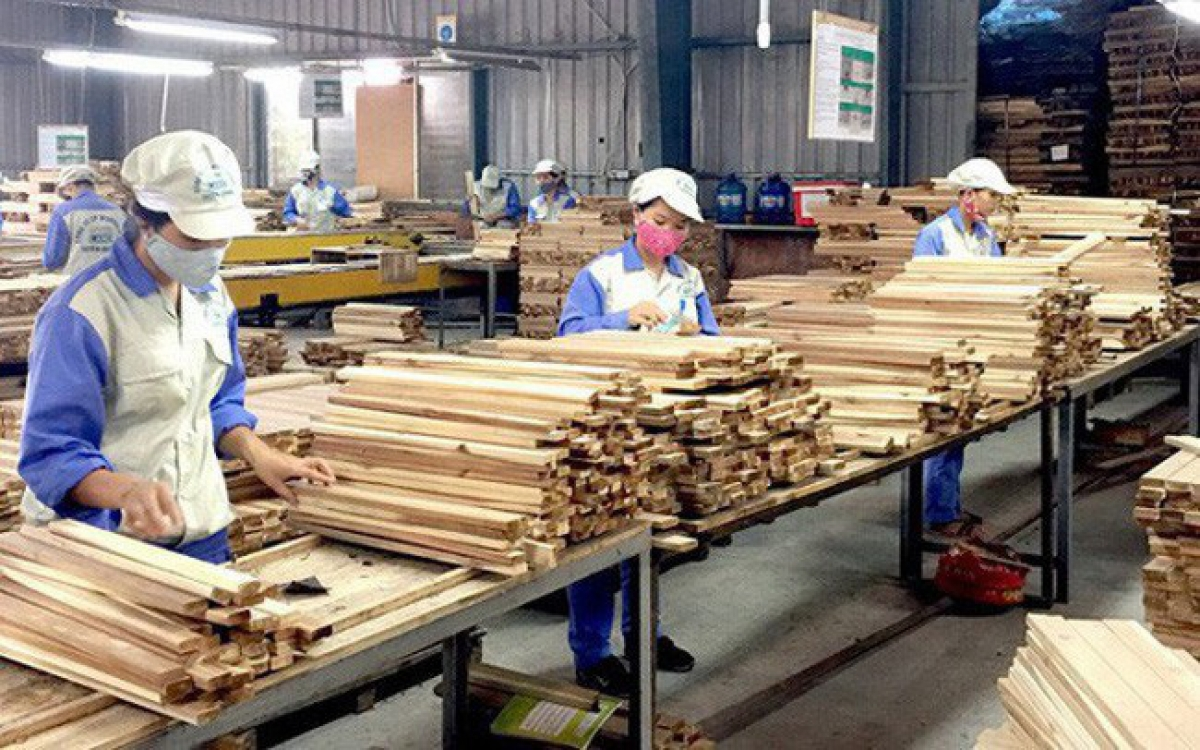 Illustrative photo: VOV
The trade deal, which became effective from June 1, 2019, has helped local firms to sharpen the competitiveness of wooden products exported to the EU, improve forest governance and promote legal trade timber products to this highly lucrative market. Meanwhile, the Vietnamese Government has also issued a decree relating to the local timber legality assurance system.
During a recent meeting of the Joint Committee under the Vietnam-EU Comprehensive Partnership and Cooperation Framework Agreement (PCA), the EU acknowledged that Vietnam has deployed the VPA/ Forest Law Enforcement, Governance, and Trade (FLEGT) Agreement in an effective manner, adding that there are concerns regarding trade fraud cases by foreign enterprises.
Dien stressed that Vietnamese involvement in several free trade agreements such as the EU-Vietnam Free Trade Agreement (EVFTA) and the Comprehensive and Progressive Agreement for Trans-Pacific Partnership (CPTPP) is likely to lead to more cases relating to counterfeiting the origin of Vietnamese goods for export. This is typically done in order to enjoy a tax rate of 0%, with local export businesses set to partner with other relevant units as part of greater efforts to combat these illegal activities.
Vietnam earned 10.5 billion U.S. dollars from exporting wood and woodwork in 2019 with its biggest markets being the United States, Japan, and China.
Vietnam has halted the exploitation of natural forests since 2017 and has intensified forestation as well as timber import.
In 2019, Vietnam had more than 5,000 enterprises involved in the production and processing of wood and wood-based products compared to 100 companies in 2000, according to the Vietnam Timber and Forest Product Association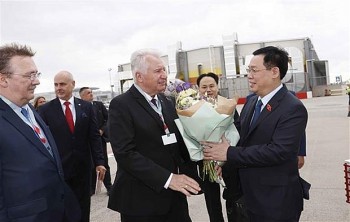 National
Chairman of the Vietnamese National Assembly (NA) Vuong Dinh Hue's official visit to Hungary from June 26-28 will surely open up many cooperation opportunities for the two countries and their parliaments, Hungarian Ambassador to Vietnam Ory Csaba has affirmed.