World breaking news today (April 10): World's leaders react to Prince Philip's death
World breaking news today (April 10): World's leaders react to Prince Philip's death. Meanwhile, Russia moves warships to Black Sea for drills, Florida sues the Biden administration, Myanmar sentences 19 to death for killing associate of officer and gold price also make headlines today.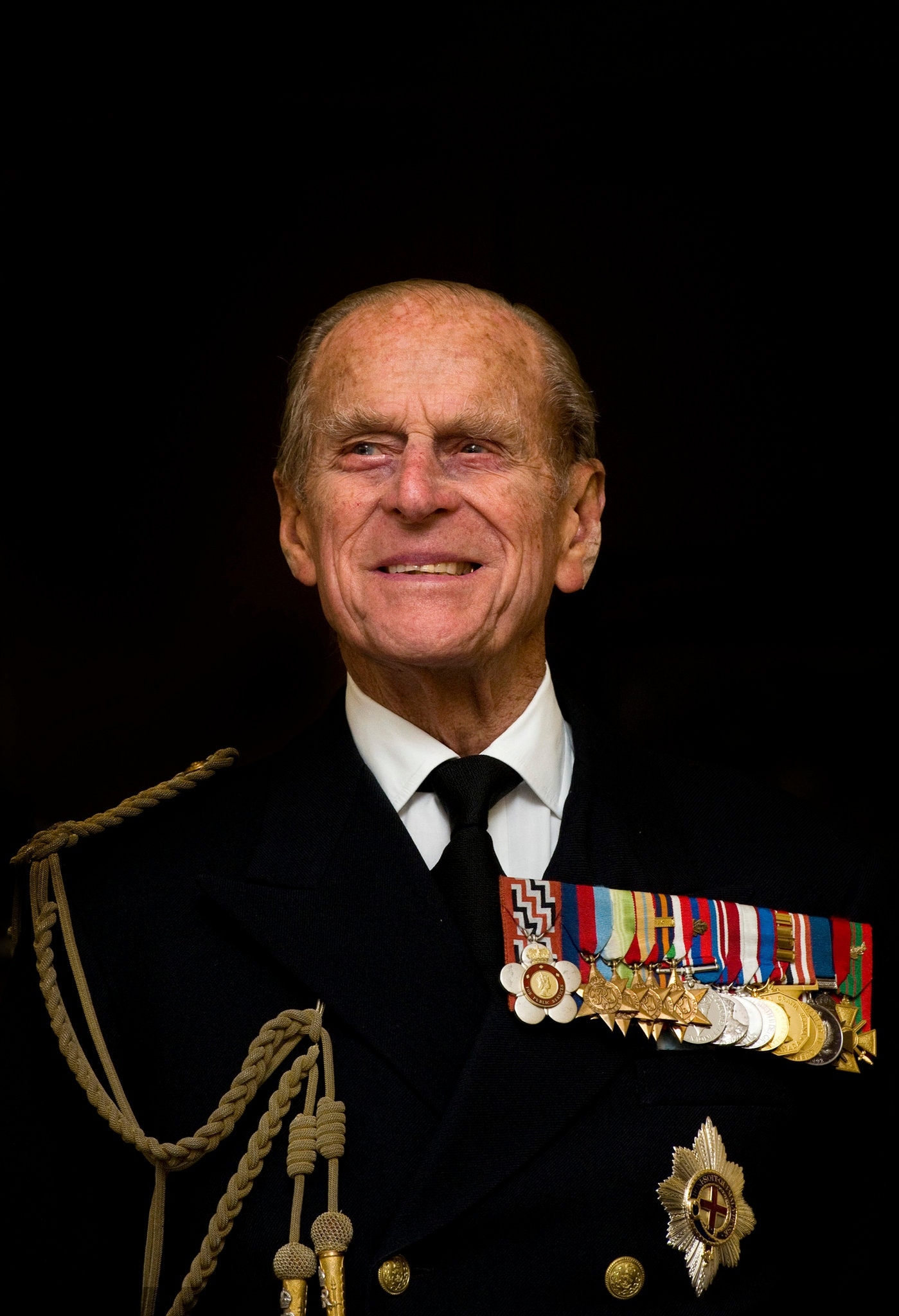 (Photo: NY Times)
The world reacts to Prince Philip's death: "He was a master at putting people at their ease"
Prince Philip, husband of Britain's Queen Elizabeth II, has died at the age of 99, the royal family announced Friday. In a statement, the royal family said Philip "passed away peacefully" at Windsor Castle this morning.
World leaders, celebrities and others around the world reacted to the death of the Duke of Edinburgh, who was married to Queen Elizabeth II for 73 years.
British Prime Minister Boris Johnson gave a short speech on Friday, remembering Prince Philip "for his steadfast support for Her Majesty the Queen, not just as her consort, by her side, every day of her reign, but as her husband, her strength and stay of more than 70 years."
"And it is to Her Majesty, and her family, that our nation's thoughts must turn today," Johnson said.
The White House tweeted a statement from President Biden, saying: "Prince Philip's legacy will live on not only through his family, but in all the charitable endeavors he shaped. Jill and I are keeping the Queen and Prince Philip's children, grandchildren, great-grandchildren, and the people of the United Kingdom in our hearts during this time." ​​​​​​
Vice President Kamala Harris also offered words of praise for the prince. "Whether he was promoting environmentalism or the wellbeing of military families, he brought a profound sense of purpose to all he did," she said in a statement.
New Zealand's Prime Minister Jacinda Ardern said Prince Philip will always be remembered in her country for the Duke of Edinburgh's Hillary Award. "In over fifty years of The Award in New Zealand, thousands of young people have completed life-changing challenges through the programme," Ardern said. The youth achievement award gives opportunities to young people between 14 and 24 to learn new skills and give back to their communities.
Canada's Prime Minister Justin Trudeau tweeted about Prince Philip, saying he was a "man of great purpose and conviction, who was motivated by a sense of duty to others, Prince Philip contributed so much to the social fabric of our country — and the world."
Former President Donald Trump called Prince Philip "a man who embodied the noble soul and proud spirit of the United Kingdom and the Commonwealth."
"Over the past few years, Melania and I were honored to have the opportunity to visit the United Kingdom," Mr. Trump said in a statement. "We saw firsthand how the Monarchy epitomizes and carries on the virtues of the British People—and no one did so more than Prince Philip."
London Mayor Sadiq Khan, First Minister of Scotland Nicola Sturgeon, and President of Ireland Michael Higgins also tweeted statements and condolences.
Myanmar sentences 19 to death for killing associate of officer: military TV
Nineteen people have been sentenced to death in Myanmar for killing an associate of an army captain in a district of Yangon, the military owned Myawaddy television station said on Friday. It said 17 of the people were sentenced in absentia.
They were the first such sentences announced in public since a Feb. 1 coup. The television said the killing took place in the North Okkalapa district of Myanmar's biggest city. Martial law has been declared in the district, allowing court martials to pronounce sentences, Reuters said.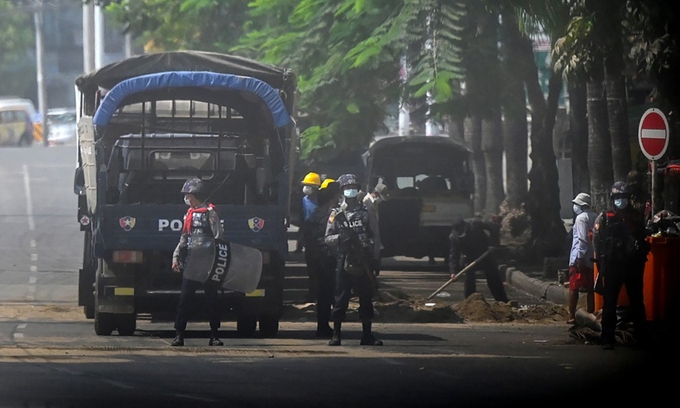 (Photo: AFP)
Russia moves warships to Black Sea for drills
Russia's Defence Ministry said on Thursday it was moving more than 10 navy vessels, including landing boats and artillery warships, from the Caspian Sea to the Black Sea to take part in exercises, Interfax news agency reported.
Western nations and Ukraine have voiced concern over a Russian military buildup near Ukraine. Moscow has said its forces will stay put as long as it sees fit and that they pose no threat.
On Tuesday, it said it was beginning a planned combat readiness inspection of its forces that would involve more than 4,000 drills this month.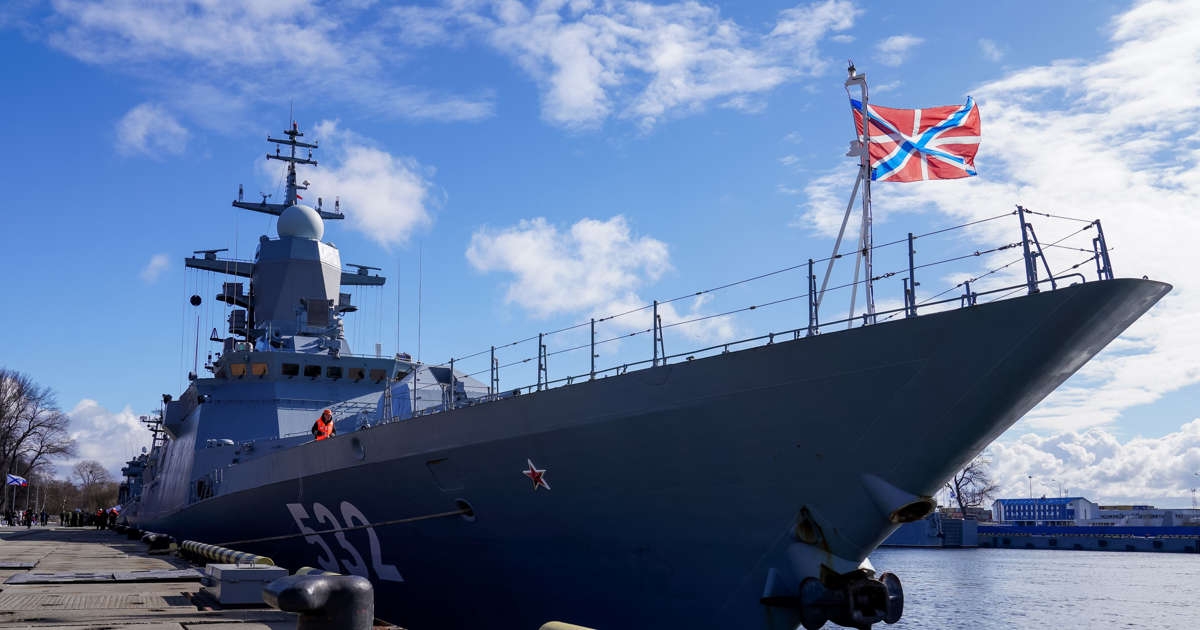 (Photo: MSN)
"As part of the winter training check, more than 10 amphibious and artillery boats and vessels of the southern military district are conducting an inter-fleet move from the Caspian Sea to the Black Sea," the ministry was quoted as saying on Thursday.
It said they would take part in drills.
Russia's Black Sea fleet is based in Crimea, which Russia annexed from Ukraine in 2014. Kyiv wants the peninsula back, according to Reuters.
Florida sues Biden administration in bid to restart cruise industry
The state of Florida sued President Joe Biden's administration in federal court on Thursday seeking to block the Centers for Disease Control and Prevention's decision to prevent the U.S. cruise industry from immediately resuming operations paused for a year because of the coronavirus pandemic.
The suit, filed by Republican Florida Attorney General Ashley Moody in Tampa, asked the court to issue an injunction barring enforcement of the CDC's order and to quickly lift a "nationwide lockdown" on the industry in place since March 2020. Early in the pandemic, there were dangerous outbreaks of COVID-19 on numerous cruise ships.
Florida, an important center for the U.S. cruise ship industry, said its ports have suffered a decline in operating revenue of almost $300 million since the pandemic started.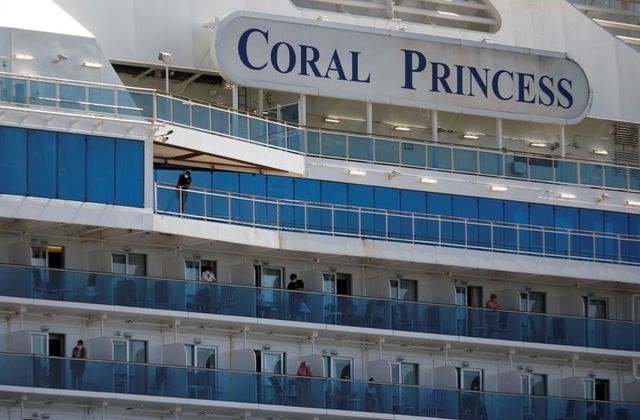 (Photo: US News)
On Friday, the CDC issued new guidance to the cruise industry, a necessary step before passenger voyages can resume, but did not set a date for resuming cruises. Florida said in its lawsuit that "it now appears the CDC will continue that lockdown until November 2021, even though vaccines are now available to all adults who want them."
"The CDC guidance is based on data and health and medical guidelines," White House spokeswoman Jen Psaki told reporters when asked about the litigation.
The CDC declined to comment on the suit.
Florida said in the lawsuit that if a judge does not block the CDC's order the state "will lose hundreds of millions of dollars, if not billions. And, more importantly, the approximately 159,000 hard-working Floridians whose livelihoods depend on the cruise industry could lose everything."
The Cruise Lines International Association, which represents Carnival Corp, Norwegian Cruise Line and Royal Caribbean Cruises, said on Monday the CDC guidance means there is "no reasonable timeline" for resuming cruises.
Gold price forecast – gold markets pull back again
Gold markets have fallen a bit during the trading session on Friday to reach down below the $1750 level again but have since bounced a bit. In other words, we are banging around the 50 day EMA in order to find some type of directionality. Looking at this chart, if we break down below the bottom of the lows from both Thursday and Friday, that opens up a move down to the lows again, just below the $1700 level.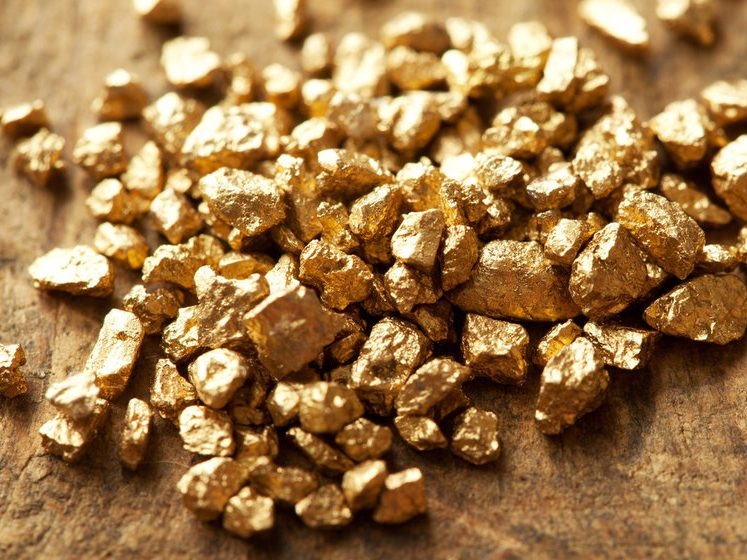 (Photo: Latam - Mining)
Interest rates in America did rise during the trading session, so it should not be a huge surprise to think that gold would fall in that scenario.
Because of this, I think that the market will probably be very noisy, and I think that would be the case going forward. However, if we were to take out the 50 day EMA to the upside, the next logical target would be the 200 day EMA which sits just below the $1800 level. If we break above there, then it is likely that we could go looking towards the $1850 level, Yaho Finance reported.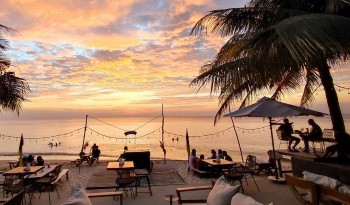 National
Vietnam News Today (Jan. 27): Vietnam confirms 15,885 local cases; Vietnam among top 20 World's Best Places to Retire in 2022; HCM City continues with vaccination during Lunar New Year festival; Vietnam enjoys trade surplus from 54 export markets globally.