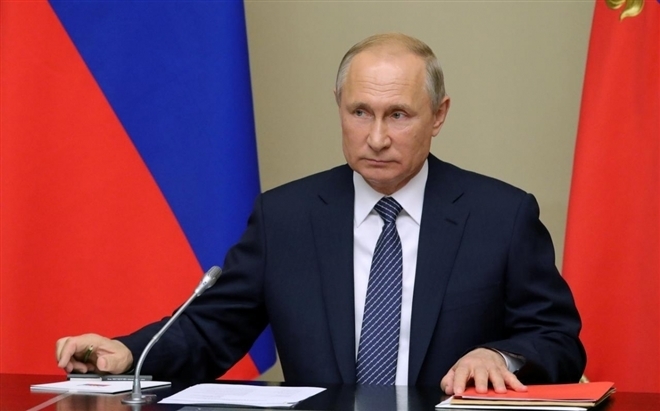 (Photo: Sohu)
Russia ready for 'worst scenarios' in relations with US
President Putin in favor of building good relations despite Washington's hostility, says Kremlin spokesperson.
Russia on Thursday said it wants good relations with the US but remains ready for "the worst scenarios."
Despite all the unfriendly moves by Washington, President Vladimir Putin would prefer "building good relations" between the two countries, Kremlin spokesperson Dmitry Peskov told reporters in the capital Moscow.
"In general, despite all the harsh statements and hostile expressions from Washington, President Putin remains a consistent supporter of building good relations with the US, at least in those areas that are beneficial to us," he said.
"In the development of our bilateral relations, we are always ready to go as far as our partners are ready to go."
His comments came amid American media reports that President Joe Biden's administration has completed a review of "Russia's misdeeds," including alleged meddling in the 2020 elections and cyberattacks, as reported by AA.com.
Washington will soon announce new sanctions against Moscow, which may include, among other measures, personal sanctions and expulsion of diplomats, according to the reports.
Peskov stressed that Russia does not pose "a threat to anyone," including the US, but the unpredictability of Washington's actions has pushed Moscow to be ready for worst-case scenarios.
Separately, Foreign Minister Sergey Lavrov said Washington's policy on Russia is a "dead end."
Joe Biden announces first steps to curb 'epidemic' of US gun violence
Joe Biden, under pressure to act after a slew of mass shootings, has announced his first steps to curb the "epidemic" and "international embarrassment" of gun violence in America.
The president has prioritised the coronavirus pandemic and economic recovery during the first two and half months of his presidency. But a series of recent shooting tragedies in Georgia, Colorado and California led to renewed calls for urgent action on guns.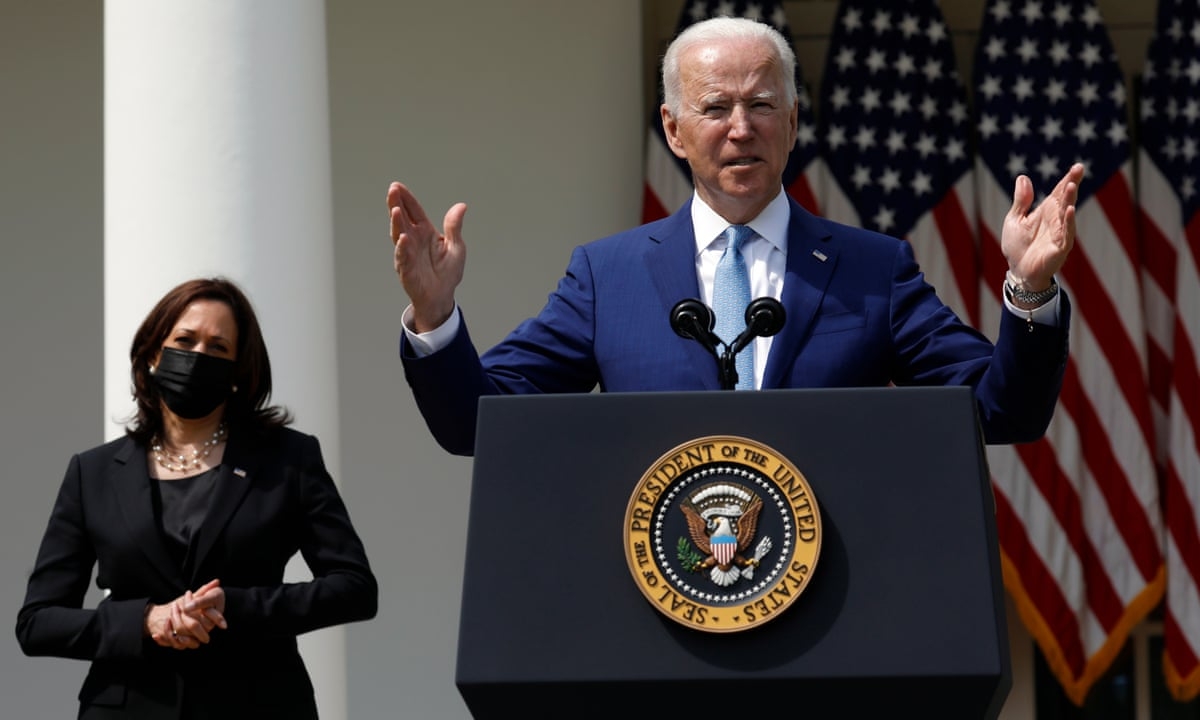 (Photo: Guardian)
Biden said he is directing the justice department to tighten regulations on sales of so-called "ghost guns", which are untraceable firearms assembled from kits.
Other executive actions include a state-level push of "red-flag laws" that allow courts and local law enforcement to remove guns from people deemed a risk to communities.
On Thursday Biden was joined in the sunshine of the White House Rose Garden by Kamala Harris, the vice-president, Merrick Garland, the attorney general, as well as members of Congress steeped in the issue.
"Gun violence in this country is an epidemic and it's an international embarrassment," said Biden, pointing out that on Wednesday five people were killed – including young children – in a shooting at a home near Rock Hill in South Carolina.
About 316 people are shot every day in America and 106 of them die, he noted, "hitting Black and brown communities the hardest". Gun violence is estimated to cost the nation $280bn a year, according to the Everytown for Gun Safety Support Fund. "This is an epidemic, for God's sake, and it has to stop," an emotional Biden said.
The White House event included parents family members who have lost loved ones to the scourge, according to Guardian.
U.S. plays down expectations for Vienna Iran nuclear talks
The U.S. State Department on Thursday played down expectations for talks on how Washington and Tehran might resume compliance with the 2015 Iran nuclear deal and said the U.S. envoy was likely to return home as the talks break for the weekend, according to Reuters.
While echoing descriptions of the talks as "constructive," State Department spokesman Ned Price told reporters "we would also, however, hasten to not allow expectations to outpace where we are."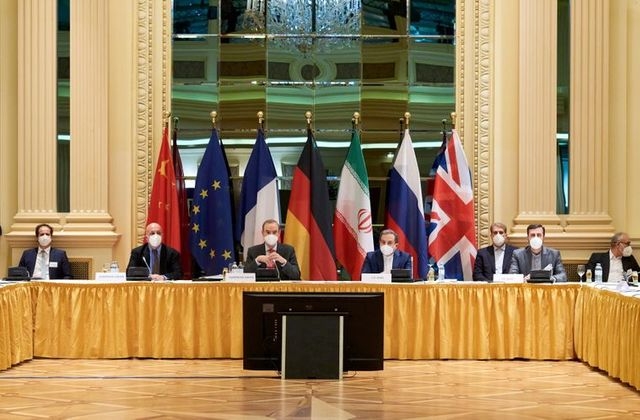 (Photo: US News)
Party chief of Ruili removed from posts for dereliction in COVID-19 control
Gong Yunzun, Party chief of Ruili City in southwest China's Yunnan Province, was removed from his posts for serious dereliction of duty in COVID-19 epidemic prevention and control.
The provincial anti-graft body held Gong responsible for three occurrences of COVID-19 infections in the city within half a year, according to a punishment decision.
Gong should take the main leadership responsibility for the outbreaks, with the latest one that started on March 29 "seriously impacting the overall situation of the epidemic prevention and control in the whole country and the province."
As of Wednesday, 79 confirmed COVID-19 cases and 44 asymptomatic cases are receiving treatment or under medical observation in designated hospitals in the province that borders Myanmar, according to Xinhua.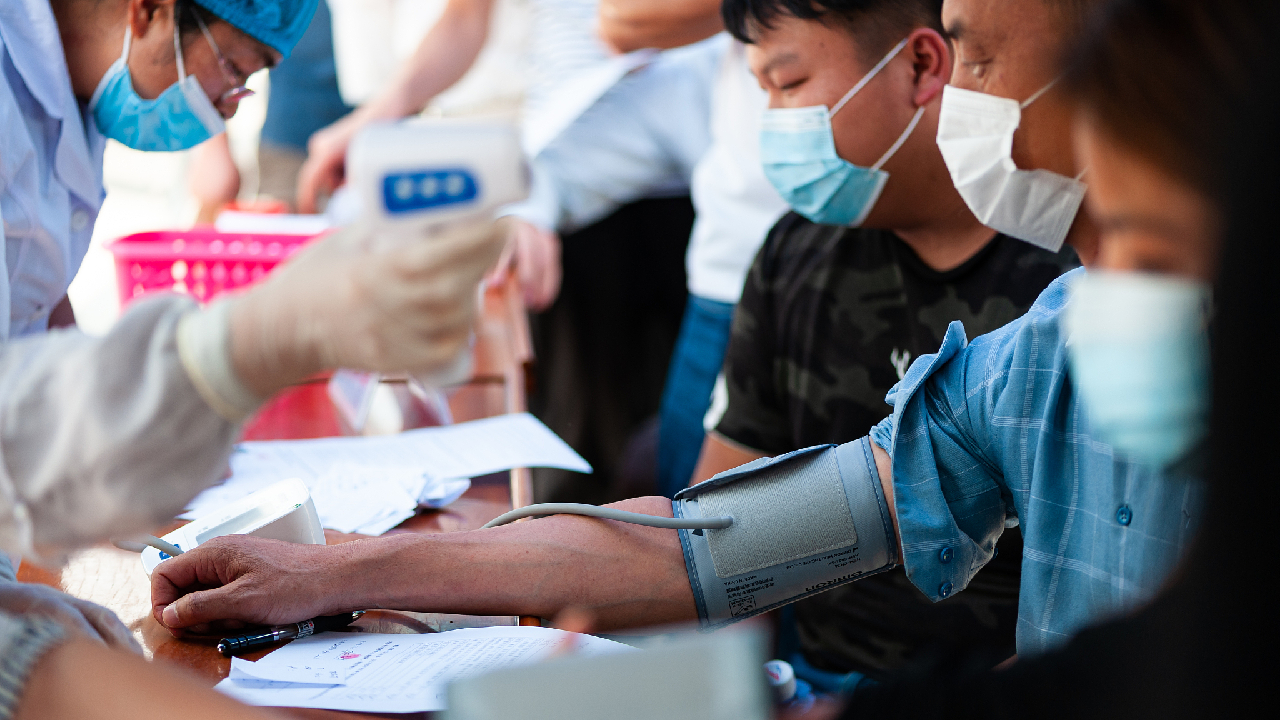 (Photo: CGTN)
Gold price forecast – gold markets break out
Gold markets have broken out above the $1750 level during early trading on Thursday, but now face the 50 day EMA.
Gold markets have broken out above the $1750 level during the trading session on Thursday, but are now challenging the 50 day EMA, a technical indicator that a lot of traders will pay close attention to. With that being the case, I think it is probably only a matter of time before we get a pull back. It could be a pullback into the previous consolidation, or it may be a pullback that is looking for support at the $1750 level. If it finds it there, then we could make an argument for a potential break out, according to FX Empire.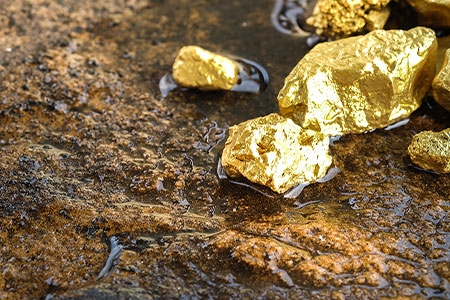 (Photo: Global Mining News)
Jasmine Le