World breaking news today (April 7): Joe Biden Administration Raises Possibility of Boycott Of 2022 Olympics In China
World breaking news today (April 7): Joe Biden Administration Raises Possibility of Boycott Of 2022 Olympics In China. Meanwhile, Philippines turns up heat on China over boats massing in South China Sea and gold price also make headlines today.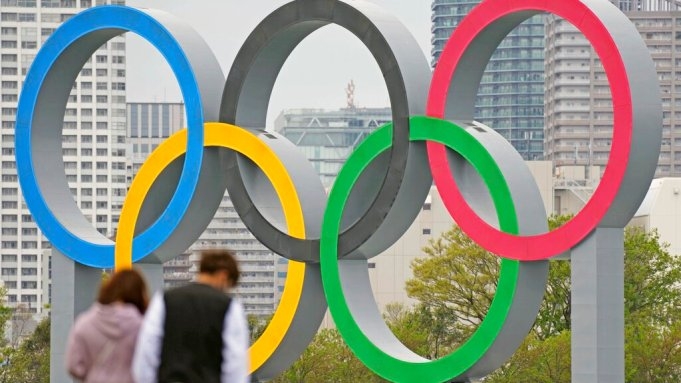 Photo taken April 6, 2021, shows the Olympic rings in Tokyo's Daiba waterfront area. (Photo: AP)
Joe Biden Administration Raises Possibility of Boycott Of 2022 Olympics In China
State Department spokesman Ned Price raised the possibility that the U.S. and allies are discussing the possibility of a boycott the 2022 Winter Olympics in Beijing over human rights abuses.
He said that a coordinated boycott "is something that we certainly wish to discuss."
The move would have international implications but also Comcast's investment in the rights to the event. The company controls the U.S. media rights to the games through 2032, in a $7.75 billion deal that was made with the International Olympic Committee in 2014.
Price said that the U.S. "is engaging with partners, with allies, to coordinate, coordinate closely on decisions and approaches to the government in Beijing." He pointed to the set of by the U.S., Canada, UK and EU sanctions against those responsible for the atrocities in Xinjiang, which led to retaliatory action by China.
"I wouldn't want to put a time frame on it, but these discussions are underway," Price said.
A spokesperson for NBC Sports said that they had no comment, Deadline reported.
Senior military commander under investigation after being accused of sexually assaulting subordinate
Vice-Admiral Haydn Edmundson is now on indefinite leave with pay
The military's head of personnel — one of the more prominent leaders in the Canadian Armed Forces — is on indefinite leave with pay as he faces a military police investigation over an allegation of rape that dates back almost three decades.
The Canadian Forces National Investigation Service opened a file on Vice-Admiral Haydn Edmundson after CBC News notified the Department of National Defence (DND) that it was about to release a story featuring on-the-record remarks by the woman involved.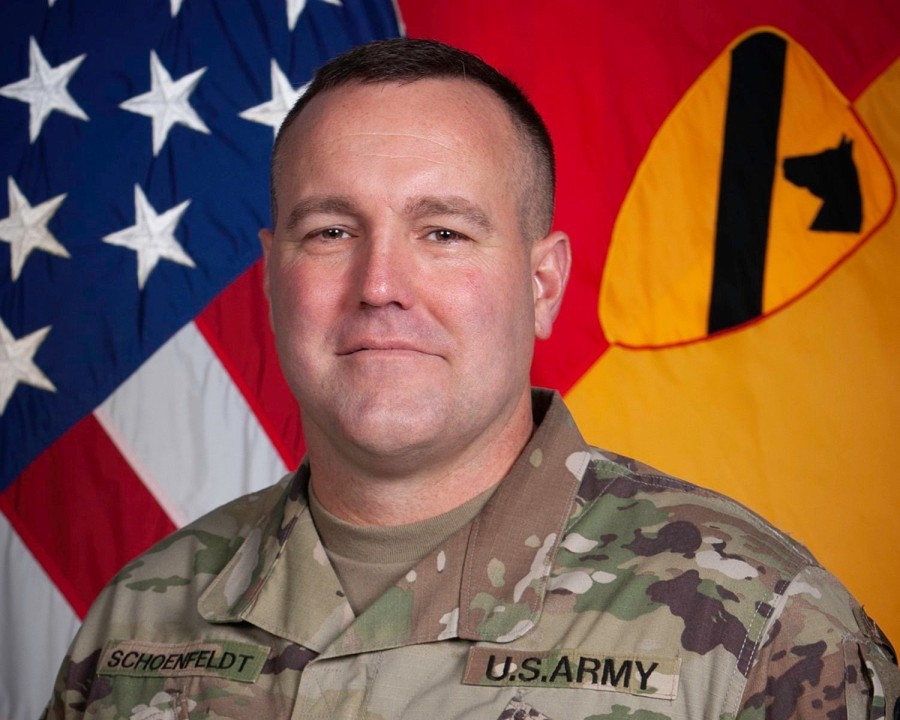 (Photo: Stars and Stripes)
The allegations against Edmundson are the most serious to be levelled recently against a senior leader in the Forces.
Former military member Stéphanie Viau said she was a 19-year-old steward in the navy when Edmundson, a superior and lieutenant commander in 1991, started exposing his genitals to her onboard a navy ship deployed to the Pacific Ocean for an exercise.
Viau said she yelled at Edmundson and told him it was unacceptable behaviour. Days later, she said, the misconduct escalated and Edmundson sexually assaulted her onboard HMCS Provider in early November, 1991 while the ship was docked in Pearl Harbour, Hawaii.
Viau said she didn't report the assault at the time because she was afraid to speak up against the third-highest ranking officer on the ship. She described a pervasive culture of silence surrounding sexual misconduct, a lack of support from the chain of command and fear of career reprisals, CBC.CA reported.
Philippines turns up heat on China over boats massing in South China Sea
Aides of Philippine President Rodrigo Duterte on Monday criticised China for what they called territorial incursions by hundreds of its vessels, which his legal counsel warned could damage ties and lead to "unwanted hostilities"
In some of the strongest words yet from Duterte's camp about China's conduct in the South China Sea, his lawyer Salvador Panelo called the prolonged presence of boats an unwelcome stain on relations that risked "unwanted hostilities that both countries would rather not pursue".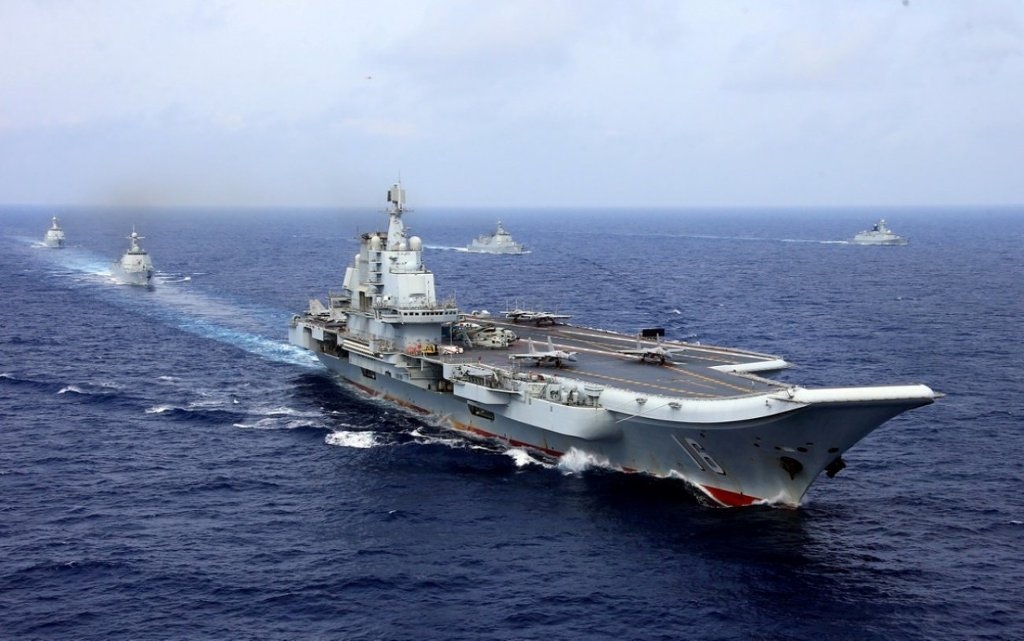 (Photo: Flipboard)
"We can negotiate on matters of mutual concern and benefit, but make no mistake about it - our sovereignty is non-negotiable," Panelo said in a statement.
Duterte's spokesman Harry Roque echoed the view and told a news conference: "We will not give up even a single inch of our national territory or our exclusive economic zone (EEZ)."
China's embassy in Manila did not immediately respond to a request for comment, according to Reuters.
2 injured in shooting near Fort Detrick in Maryland
Two people were injured after a shooting near Fort Detrick in Frederick, Maryland, on Tuesday morning.
Police were called for an active shooter situation at 8:20 a.m. in the Riverside Tech Park area, Frederick Police Chief Jason Lando said.
When officers arrived on scene they found two adult males injured. The victims were flown by helicopter to Baltimore, Lando said. One of the victims was released Tuesday afternoon, while the other remained in critical condition, the Navy said.
The 38-year-old suspect, who Navy Public Affairs confirmed was a Navy hospital corpsman, then traveled to nearby Fort Detrick and was subsequently shot and killed by base personnel, police said. The suspect had been stationed at Fort Detrick, base officials told ABC News.
Police identified the shooter as Fantahun Girma Woldesenbet.
Lando said that the suspect lives in Frederick, but not on the military base, and that he is an active member of the Navy.
Police said the suspect used a rifle to carry out the shooting, but would not identify what type of rifle or caliber.
The police chief said that one victim remains in critical condition, but the other is going to be released tomorrow, as reported by abcNews.
Gold price forecast – gold markets reaching towards resistance
Gold markets rallied a bit during the trading session on Tuesday, as it looks like we are getting close to testing significant resistance.
Gold markets have rallied a bit during the trading session on Tuesday, reaching towards the $1750 level. That is an area that has been resistance multiple times, so as we approach this level it is most certainly worth watching. What I need to see in order to start buying is going to be a daily close above that level, because it would show not only a breakout, but the willingness to stay above that level. It