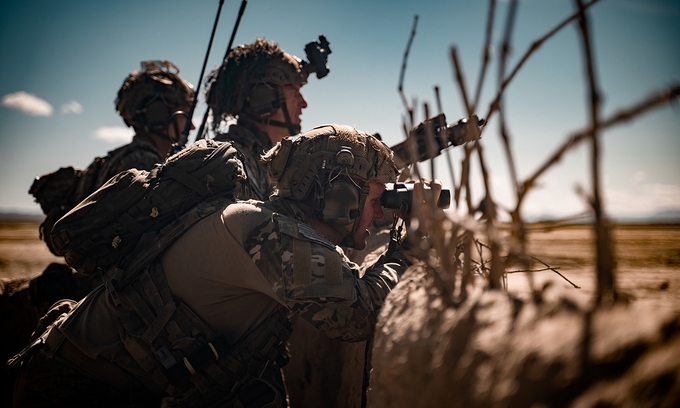 (Photo: US Army)
Biden to pull US troops from Afghanistan, end 'forever war'
President Joe Biden said Wednesday he will withdraw remaining U.S. troops from the "forever war" in Afghanistan, declaring that the Sept. 11 terror attacks of 20 years ago cannot justify American forces still dying in the nation's longest war.
His plan is to pull out all American forces — numbering 2,500 now — by this Sept. 11, the anniversary of the attacks, which were coordinated from Afghanistan. Soon after Biden made his announcement, NATO chief Jens Stoltenberg in Brussels said the alliance had agreed to withdraw its roughly 7,000 forces from Afghanistan, matching Biden's decision to begin a final pullout by May 1.
The U.S. cannot continue to pour resources into an intractable war and expect different results, Biden said.
The drawdown would begin rather than conclude by May 1, which has been the deadline for full withdrawal under a peace agreement the Trump administration reached with the Taliban last year.
"It is time to end America's longest war," Biden said, but he added that the U.S. will "not conduct a hasty rush to the exit."
Biden's announcement, which he followed with a visit to Arlington National Cemetery, marks perhaps the most significant foreign policy decision in the early going of his presidency.
He's long been skeptical about the U.S. presence in Afghanistan. As Barack Obama's vice president, Biden was a lonely voice in the administration who advised the 44th president to tilt towards a smaller counterterrorism role in the country while military advisers were urging a troop buildup to counter Taliban gains. Biden has also made clear he wants to recalibrate U.S. foreign policy to face bigger challenges posed by China and Russia.
Withdrawing all U.S. troops comes with clear risks. It could boost the Taliban's effort to claw back power and undo gains toward democracy and women's rights made over the past two decades. It also opens Biden to criticism, from mostly Republicans and some Democrats, even though former President Donald Trump had also wanted a full withdrawal, as reported by AP.
Vladimir Putin Gets Second Dose Of COVID-19 Vaccine
Vladimir Putin received his first dose on March 23 in private, declining to say which of Russia's three vaccines he had been administered.
"I want to inform you that right now, before entering this room, I also received the second vaccination," he said during a televised meeting.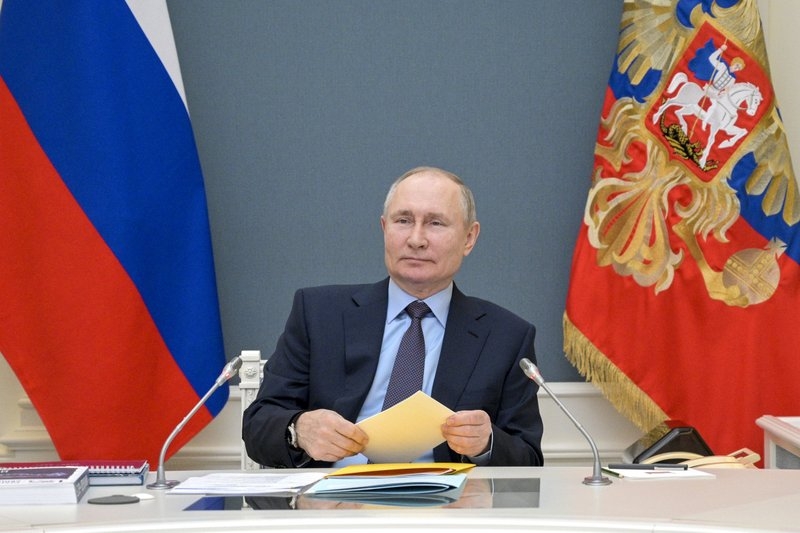 (Photo: AP News)
"I assume that you, taking care of yourself and your loved ones, will do the same and follow my example," he added.
The 68-year-old received his first dose on March 23 in private, declining to say which of Russia's three vaccines -- Sputnik V, EpiVacCorona or CoviVac -- he had been administered, NDTV reported.
Argentine president cleared following bout of COVID-19
Argentine President Alberto Fernández was given his medical all clear on Wednesday after testing positive for COVID-19 earlier in April, though he never displayed more than mild symptoms and continued to work through a period of isolation.
Fernández, 62, had received two doses of Russia's Sputnik V vaccine for COVID-19 at the start of the year.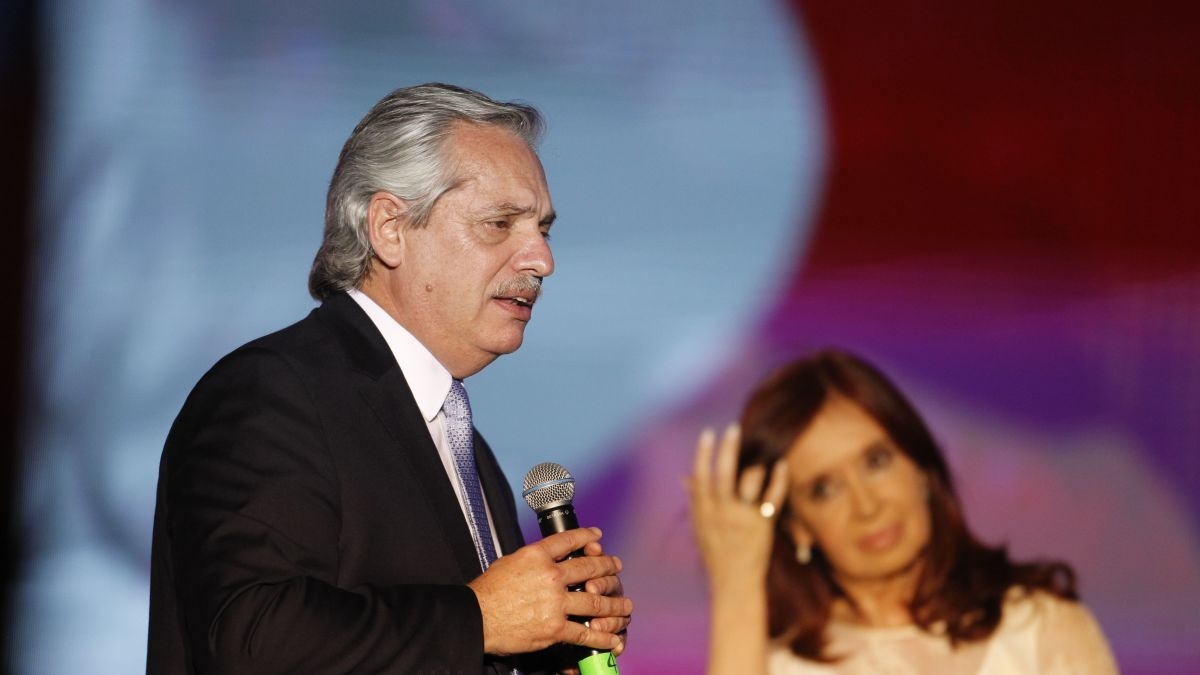 (Photo: CNN)
His all-clear came the same day Fernández announced fresh restrictions in the South American country to tame a sharp spike in cases during a second wave of the virus.
Earlier in the day, the Presidential Medical Unit said Fernandez had emerged from his bout with coronavirus in good health, was asymptomatic and would return to work on Thursday, Reuters reported.
"On Thursday 15th he will resume his usual activities. He will continue with the usual medical controls after having suffered from COVID-19," it said.
U.S. Friends Join China in Ripping Japan Plan on Fukushima Water
U.S. partners South Korea and Taiwan joined China in opposing Japan's plan to release radioactive water from the wrecked Fukushima Dai-Ichi nuclear power plant into the Pacific Ocean starting in about two years.
The three Asian governments, all with coastlines nearby, swiftly criticized Japan's announcement Tuesday that it would conduct controlled releases that are expected to last for several decades. South Korea said the move posed a risk to the marine environment and the safety of neighboring countries, while China said it reserved the right to take further action.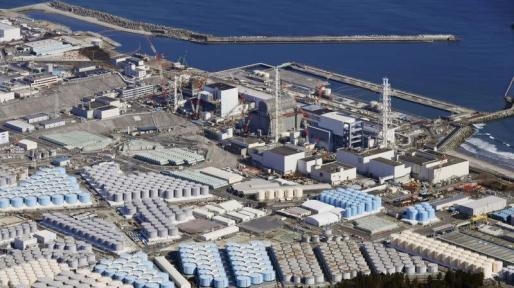 (Photo: Yahoo Finance)
The U.S., on the other hand, said the approach appeared to be in line with global standards while the head of the International Atomic Energy Agency said the global body would help ensure the plan is carried out "without an adverse impact on human health and the environment."
The decision ends years of debate over how to dispose of the water, which is enough to fill more than 500 Olympic-sized swimming pools. It has been leaking into the reactors that suffered core meltdowns after an earthquake and tsunami in 2011, Bloomberg said.
Gold price forecast – gold markets pull back
Gold markets continue to go back and forth in a relatively tight range as we try to figure out the next move.
Gold markets have pulled back a bit during the trading session on Wednesday as we continue to see a lot of noise in general. With that being the case, it looks as if the $1750 level is going to continue to be an area of interest, and it is worth noting that the 50 day EMA sits just above there, offering psychological and perhaps even technical resistance. That being said, I do not necessarily think that we need to pile in on shorting gold, but it is most certainly sitting there with its back against the wall.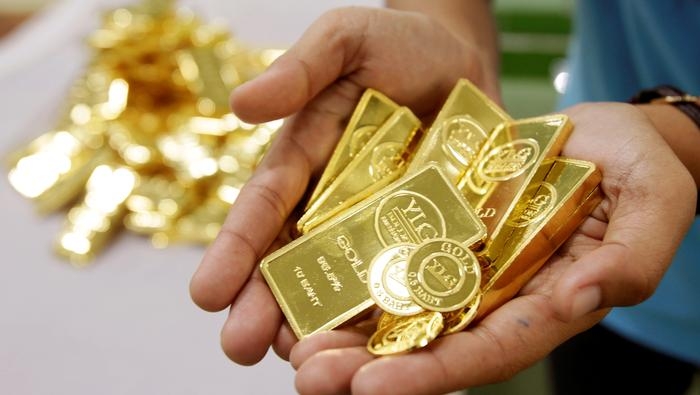 (Photo: Daily FX)
Jasmine Le