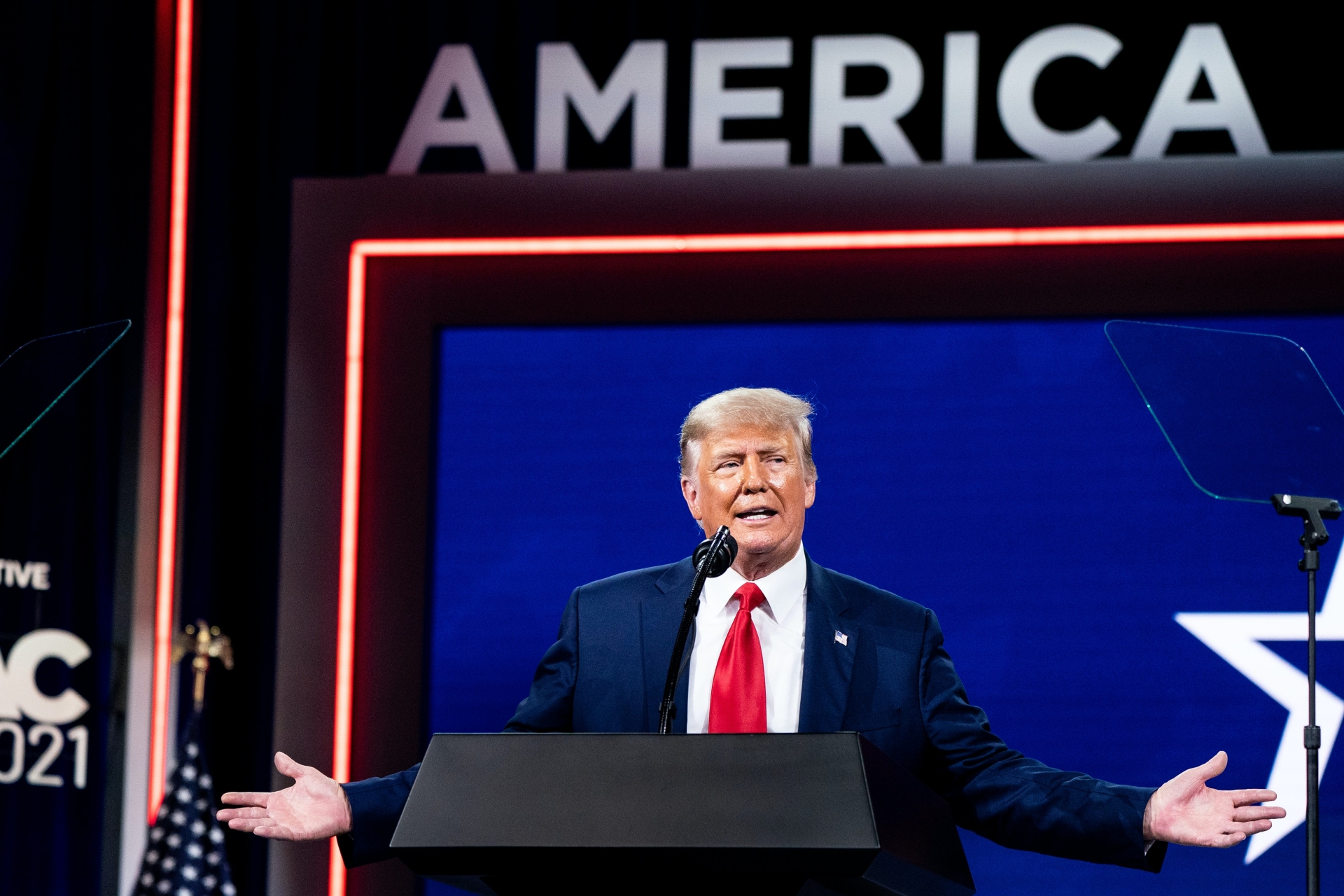 (Photo: Star Tribune)
Trump: The key to Republican success is more Trumpism
Former President Donald Trump staked his claim to the Republican Party in a closed-door speech to donors Saturday night, casting his populist policies and attack-dog politics as the key to future Republican success.
Trump also reinforced his commitment to the GOP in his address, according to prepared remarks obtained by The Associated Press, which comes as Republican officials seek to downplay an intraparty feud over Trump's role in the party, his commitment to GOP fundraising and his plans for 2024. While Trump's advisers report he will emphasize party unity, he rarely sticks to script.
"The key to this triumphant future will be to build on the gains our amazing movement has made over the past four years," Trump told hundreds of leading Republican donors, according to the prepared remarks. "Under our leadership, we welcomed millions upon millions of new voters into the Republican coalition. We transformed the Republican Party into a party that truly fights for all Americans."
The former president delivered his remarks behind closed doors at his Florida resort, Mar-a-Lago, in the final address of the Republican National Committee's weekend donor summit in Palm Beach. Most of the RNC's invitation-only weekend gathering was set at a luxury hotel four miles away, but attendees were bused to Trump's club for his remarks, AP News said.
China's plans for Himalayan super dam stoke fears in India
China is planning a mega dam in Tibet able to produce triple the electricity generated by the Three Gorges—the world's largest power station—stoking fears among environmentalists and in neighbouring India.
The structure will span the Brahmaputra River before the waterway leaves the Himalayas and flows into India, straddling the world's longest and deepest canyon at an altitude of more than 1,500 metres (4,900 feet).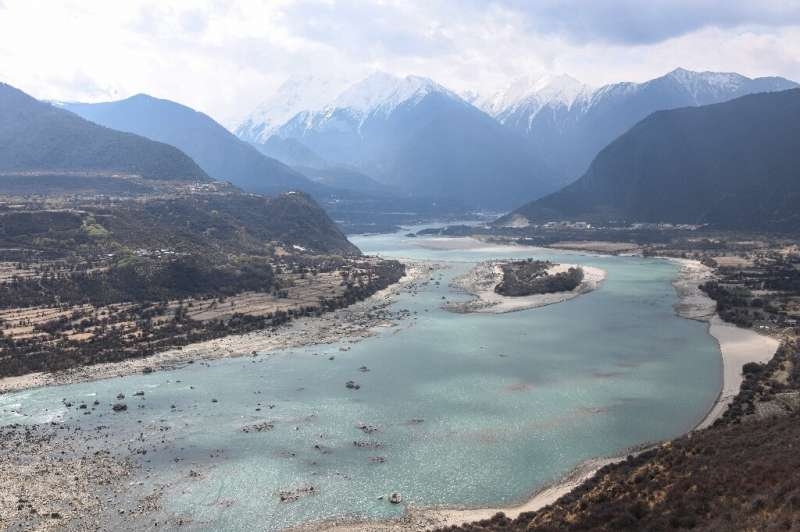 The structure will span the Brahmaputra River before the waterway leaves the Himalayas and flows into India, straddling the world's longest and deepest canyon (Photo: Physis Org)
The project in Tibet's Medog County is expected to dwarf the record-breaking Three Gorges Dam on the Yangtze River in central China, and is billed as able to produce 300 billion kilowatts of electricity each year.
It is mentioned in China's strategic 14th Five-Year Plan, unveiled in March at an annual rubber-stamp congress of the country's top lawmakers.
But the plan was short on details, a timeframe or budget.
The river, known as the Yarlung Tsangpo in Tibetan, is also home to two other projects far upstream, while six others are in the pipeline or under construction.
The "super-dam" however is in a league of its own, Phys Org reported.
Myanmar's post-coup civilian death toll climbs past 700
A security guard was wounded in a bomb blast outside a military-owned bank in Myanmar's second-biggest city Sunday morning, as the civilian death toll from the junta's brutal crackdown on dissent topped more than 700 at the weekend.
The country has been in turmoil since the military removed civilian leader Aung San Suu Kyi on February 1.
Myawaddy Bank's biggest branch in Mandalay was targeted on Sunday morning and a security guard was injured in the explosion, according to local media.
T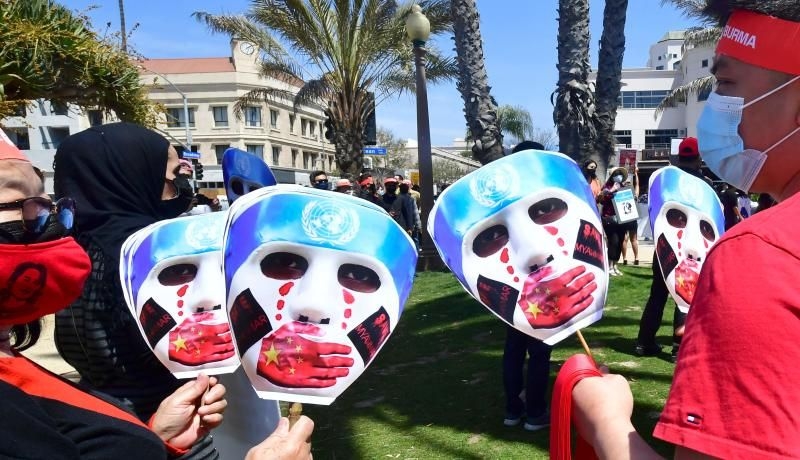 (Photo: The Star)
here was a heavy security presence in the area following the blast.
The bank is one of scores of military-controlled businesses that have faced boycott pressure since the coup, with many customers demanding to withdraw their savings.
There has been heavy bloodletting in recent days.
On Saturday a local monitoring group said security forces gunned down and killed 82 anti-coup protesters the previous day in the city of Bago, 65 kilometres (40 miles) northeast of Yangon.
AFP-verified footage shot early Friday showed protesters hiding behind sandbag barricades wielding homemade rifles, as explosions were heard in the background.
The United Nations office in Myanmar tweeted late Saturday that it was following the bloodshed in Bago, where it said medical treatment had been denied to the injured.
Overall the Assistance Association for Political Prisoners has verified 701 civilian deaths since the putsch.
The junta has a far lower number: 248, according to a spokesman Friday.
Three Japanese schools wearing a belly more than 7 kg
The group of three men Mpsons of the Democratic Party wore a fake belly to experience the feeling of pregnancy when building a birth policy, as reported by Stream News.
Masanobu Ogura, 39, Norikazu Suzuki, 39 years old and Takashi Fujiwara, 37 years old, on April 8 began to wear a special shirt weighing 7.3 kg at the LDP headquarters (LDP) in Tokyo.
MPs said by bringing a special belly simulating pregnant women 7 months, they want to feel physical burden as well as inconveniences that pregnant women undergo in the process of "heavy carrying
"I realized that normal movements like sitting down or standing extremely difficult now," Ogura said.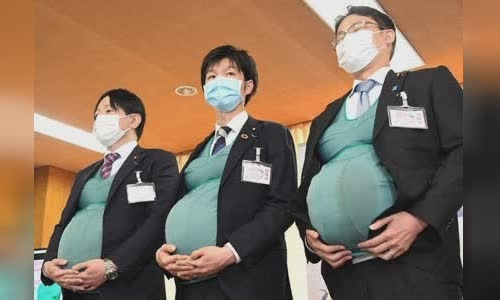 From right: Takashi Fujiwara, Norikazu Suzuki and Takanobu Ogura wore a fake belly on April 8. (Photo: Mainichi)
Three people carrying this fake belly for 24/24 for two days, both in bedtime and daytime activities.
Karen Makishima, the head of the Youth Committee of the LDP Party, initiated the test on.
"False prostitutes can not fully understand the feeling of pregnant women, but this is essential for them to think when editing policies," Makishima said.
Gold weekly forecast: gold prices preparing for a break out?
Despite edging lower towards the backend of the week, price action in gold had been somewhat encouraging with the precious metal attempting to form a double bottom. A culmination of a softer USD and US yields had in large part underpinned gold prices, however, the key area at $1760-65 has continued to cap rallies and thus keeps risks tilting lower.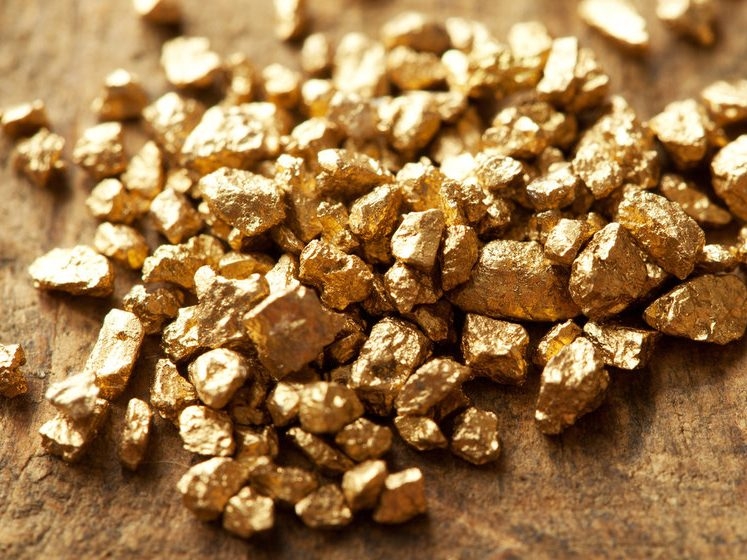 (Photo: Mining Technology)
As we look towards next week, the main focus will be on the US CPI reading, which will be a key factor as to whether gold prices managed to break resistance or head back towards $1700. Taking a look at last months reading, which saw the headline CPI rate in line with expectations, the core reading had been slightly softer however. In turn, the initial reaction in gold was higher, on the basis that US yields edged lower. Alongside this, given that the market remain fixated that a spike in inflation is coming, should we see a slight disappointment in the figure, this is likely to give good grounds for a breach of $1760-65, my thought behind this is that yields have been the largest determinant for the precious metal. The chart below highlights the relationship between gold and real yields (inverted), according to Daily FX.
Jasmine Le